Well yesterday I showed you my family room all festive for the holidays. Today I'm taking you on a tour of my other happy place… the kitchen.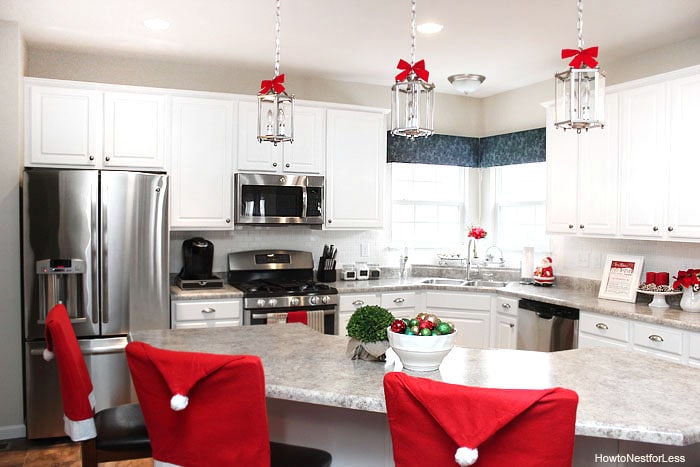 It's not like I overly decorated for the season, just added some little touches around the space. Basically my countertops and center island got a lot more love.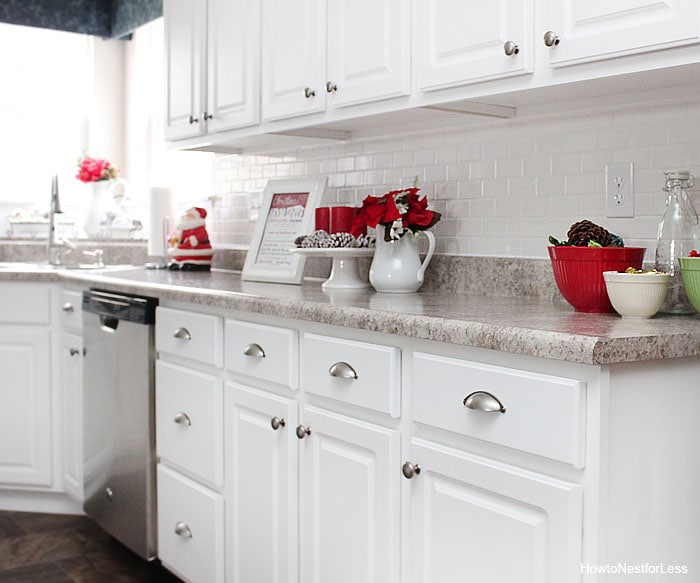 I had a set of red, green and white mixing bowls that I filled with Christmas pinecones, potpourri and candy. If you remember my updated kitchen tour, every kitchen needs a bowl of candy. Before it was Starburst, now it's Kit Kats. I figure the red wrappers are more Christmasy. I'm sure you agree.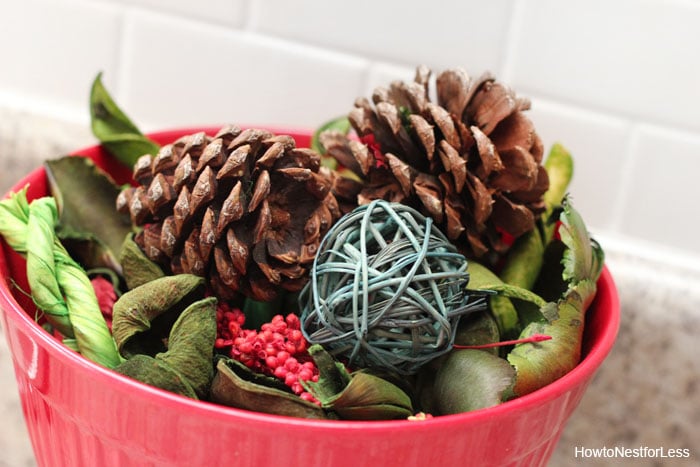 I printed out my Christmas Bucket List and found a white frame for it. I placed it on the kitchen countertops so it's within an arm's reach to mark things off our to do list.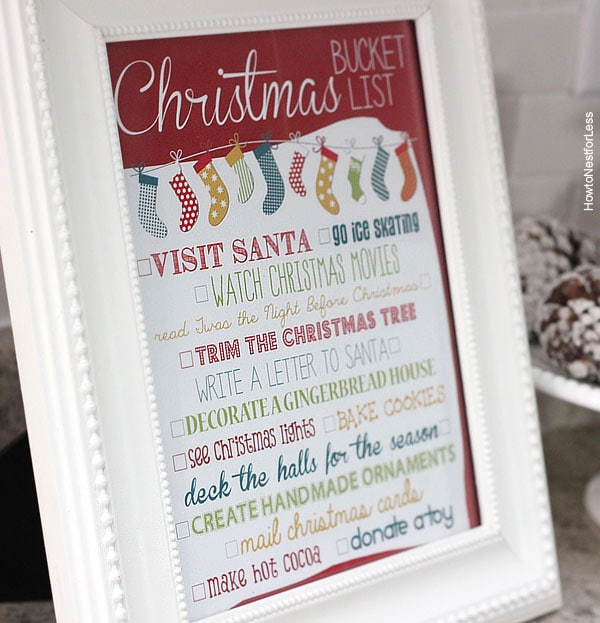 Next to it sits my cake plate that I decorated with three red candles and some flocked pinecones. Super cheap décor.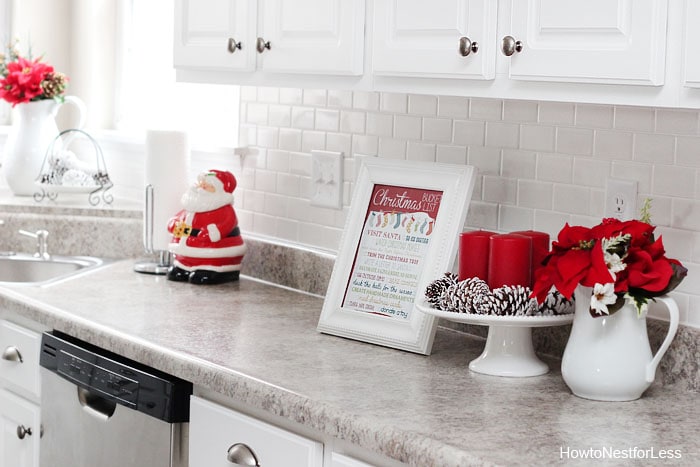 I also scooped up this adorable Santa cookie jar from Dollar General for $8. You bet I'm gonna fill this bad boy with some baking goodies. I've been in the baking mood already and it's not even Thanksgiving. Not good.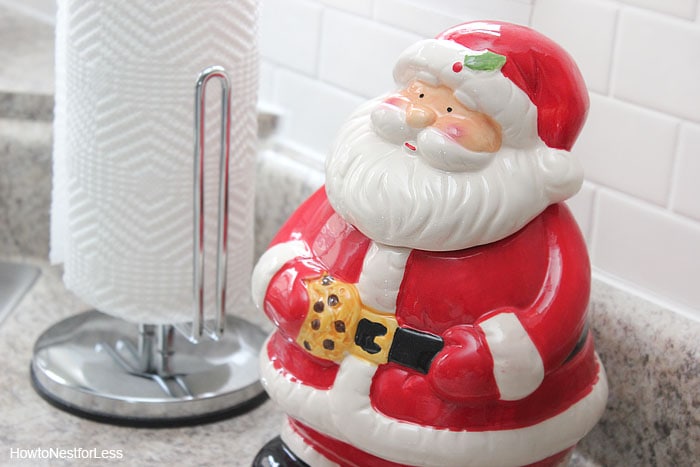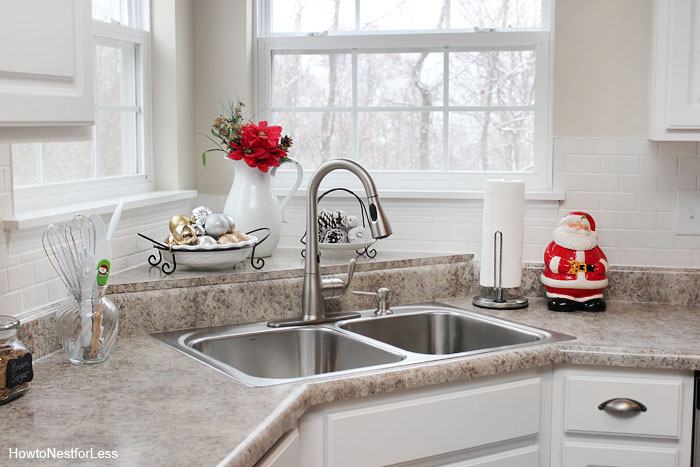 Above the sink I also added some little decorations. One of my favorite cheap holiday tricks is to fill a bowl with ornaments (I got mine from Walmart and DG).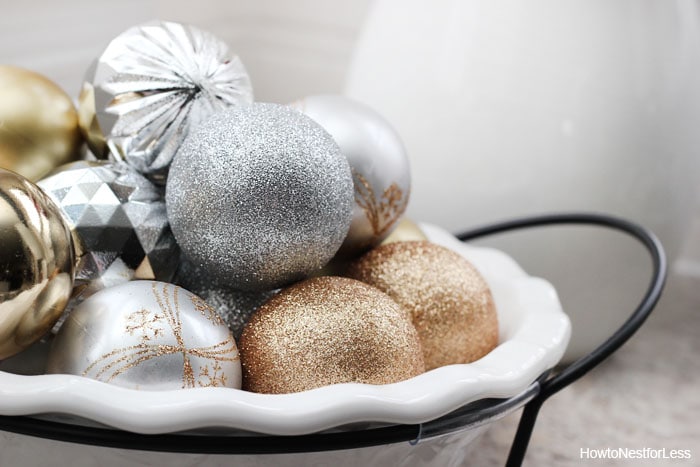 I also used the rest of the flocked pinecones I had on hand. Easy peasy.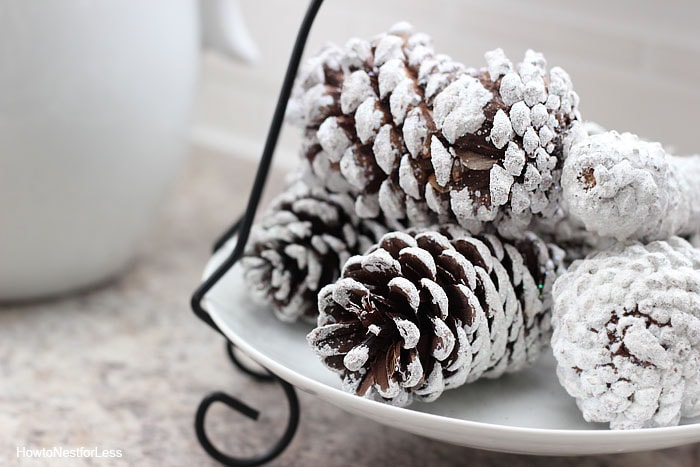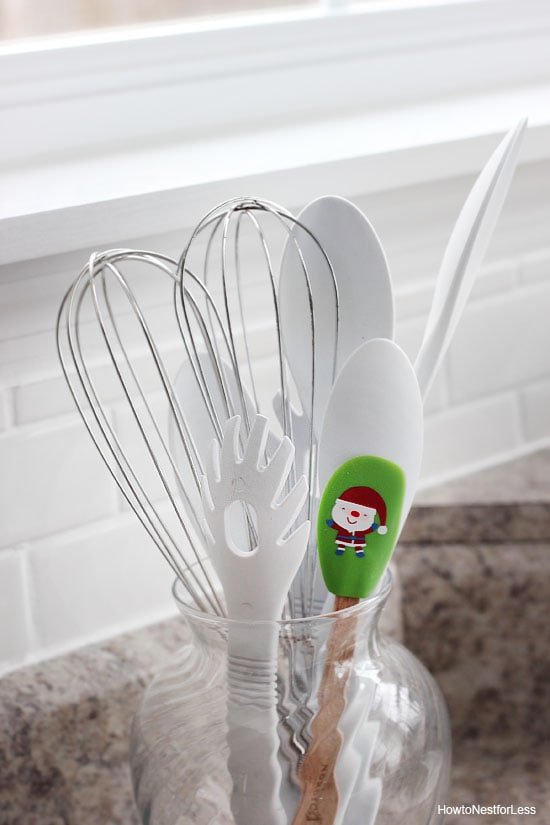 Like my little Santa spatula? No idea where I got it from years ago but I love bringing it out every Christmas season.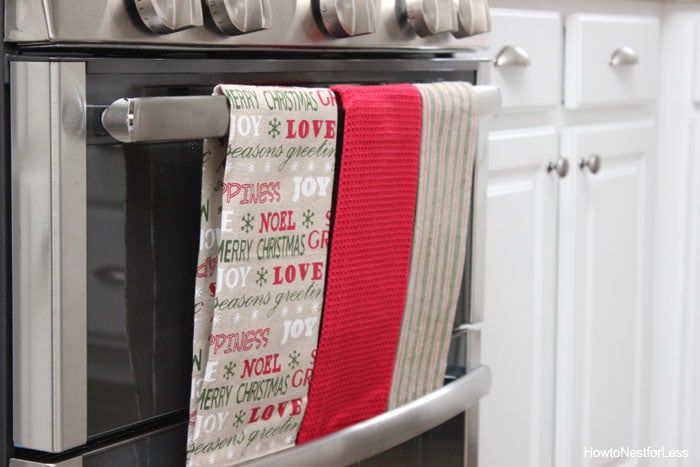 I added some little red bows to my kitchen lanterns, and then my favorite part… the chair covers. I got all 4 of them for $6 from Lakeside Collection.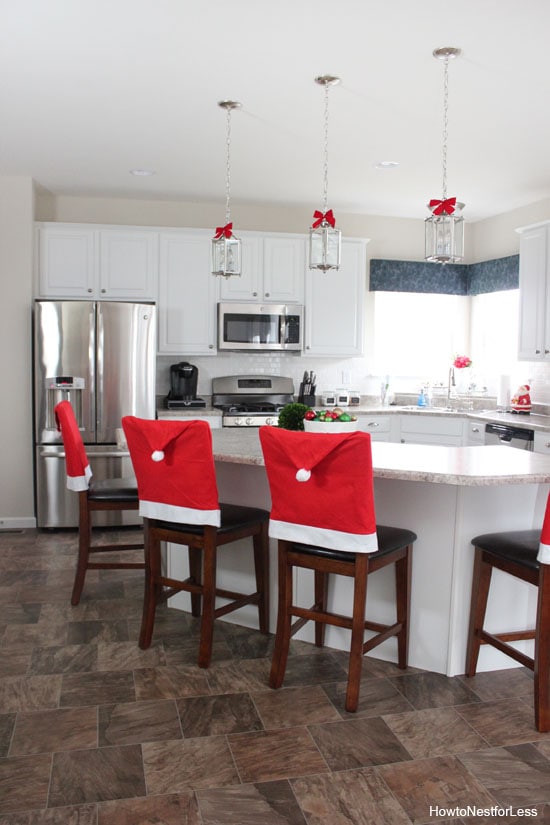 These really add the biggest impact to the space and they were super cheap. My kind of décor.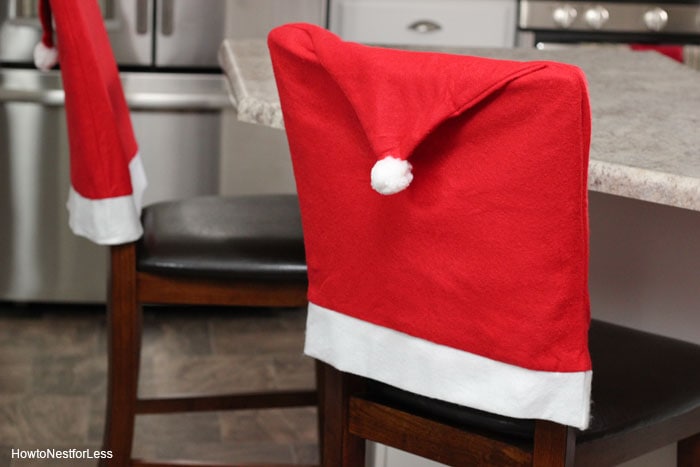 Then on the island I have another large white bowl filled with ornaments and a little boxwood plant.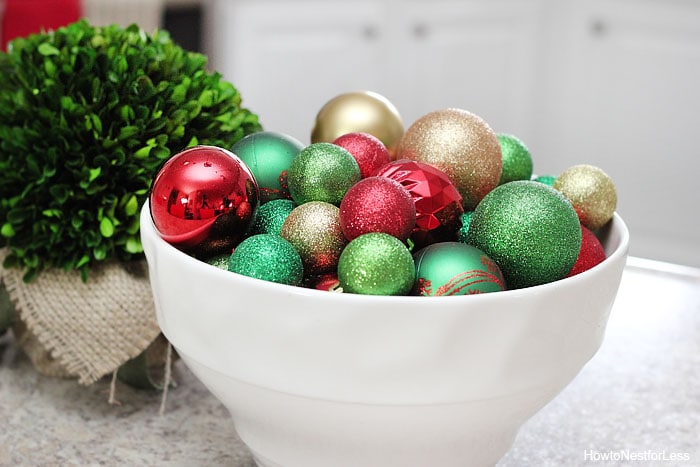 Sorry for photo overload, but I'm excited for the holidays.
Can you tell?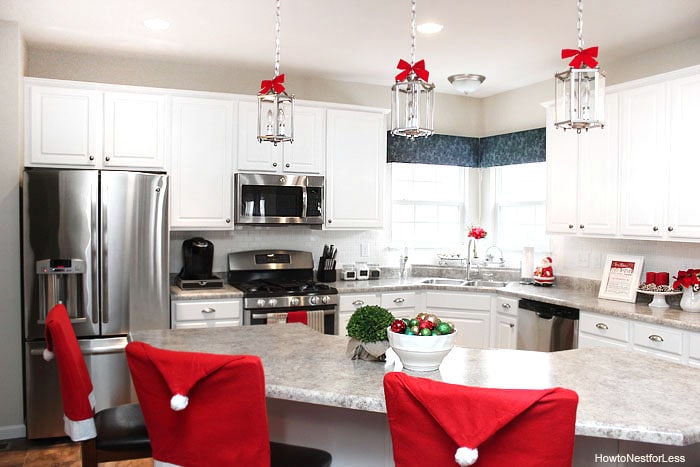 So how about you?
Did you start decorating for the holidays yet?