The tree is up, the wreath is hung… I'm officially ready for Christmas. Well besides that whole shopping, cooking, baking thing. Last week I showed you guys my Christmas kitchen and family room, but today I'm taking you on a tour of my final decorated space… the sun room.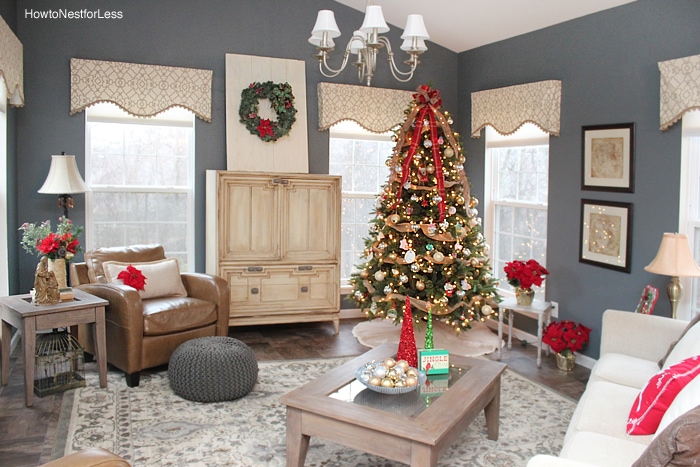 And I think this is my favorite room in the house because it has our Christmas tree. This year I added some burlap garland from Michael's and a new bow at the top that I scooped up from Ace Hardware.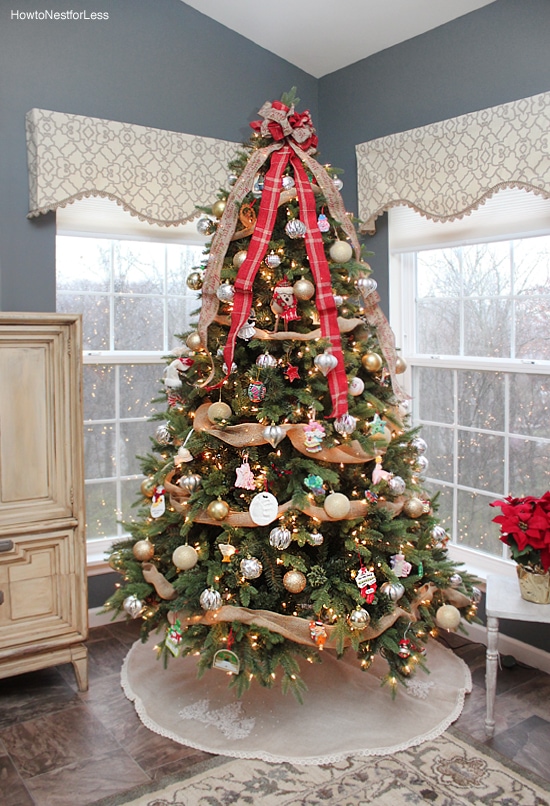 And if you remember when I revealed my new sun room there was an empty space above the TV armoire. I made a little wooden backdrop out of scraps from my basement workshop, painted it white, added some dark wax then hung a wreath on it. I'm loving the look and can change out the wreaths year round if I want!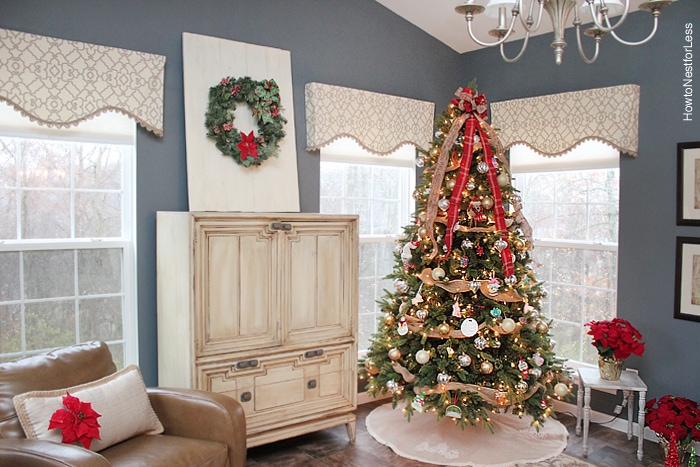 The space to the left of the armoire got a little holiday love as well. I pinned some poinsettias onto the pillows. $1 makeover. My kind of makeover.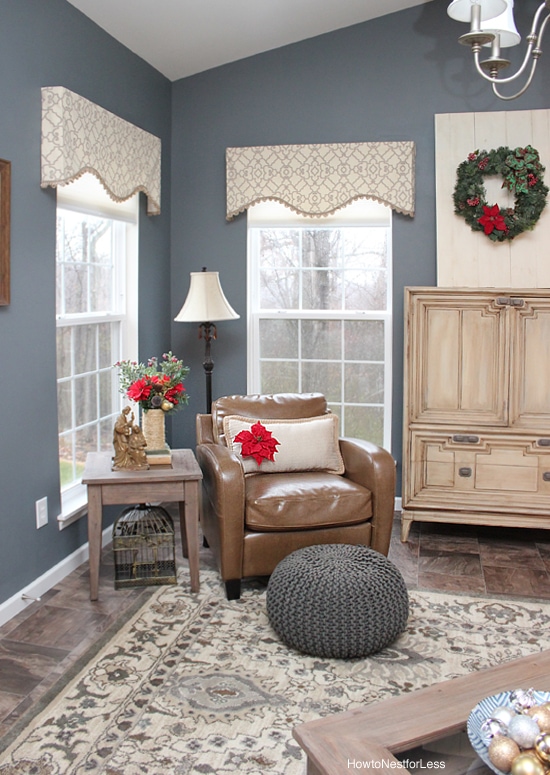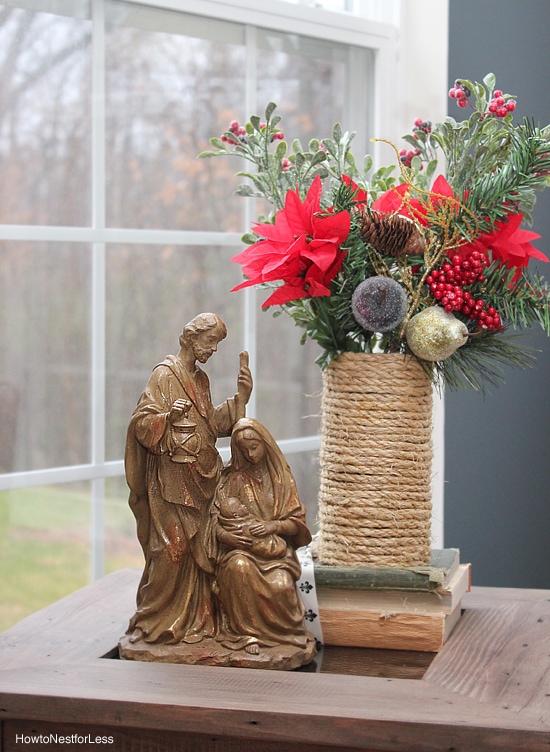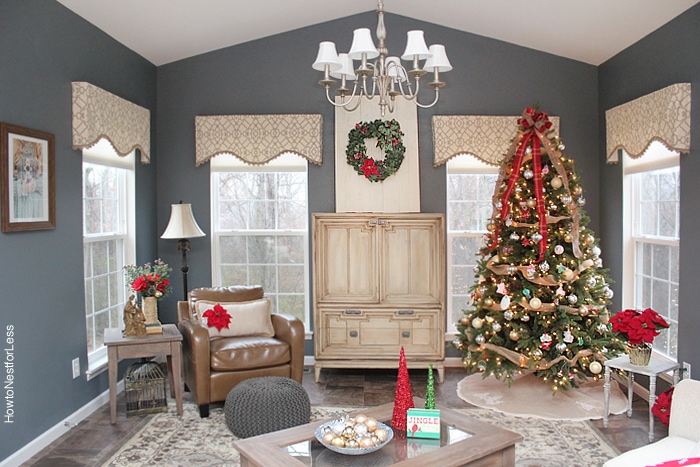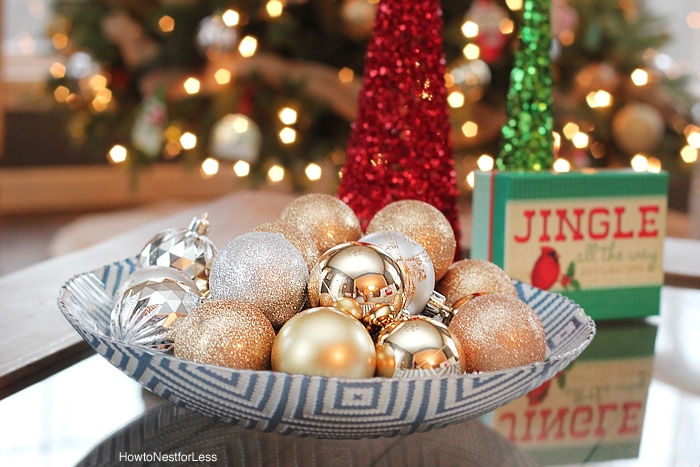 As I mentioned in my Christmas kitchen, ornaments in a bowl is one of my favorite ways to budget decorate for the holidays. I also used another $1 box from Dollar General in this room with some sparkly trees.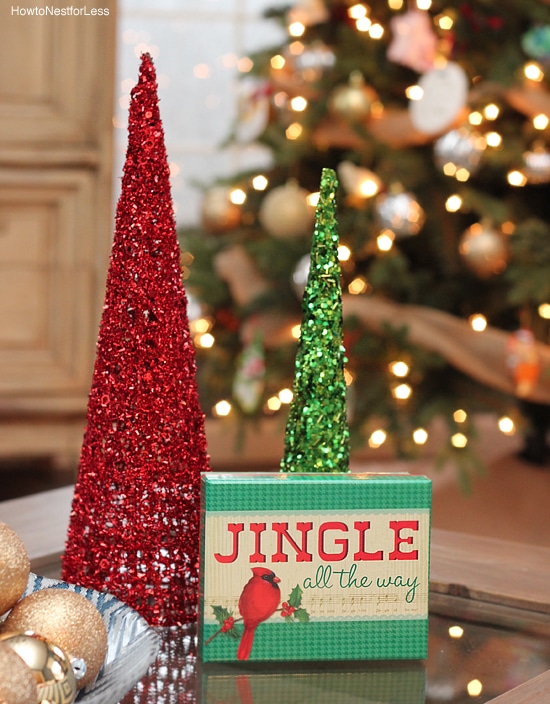 I also scooped up this little reindeer pillow from Dollar General for $8.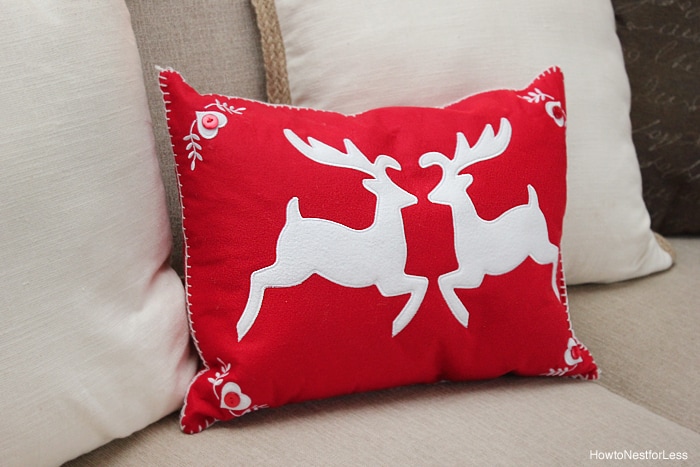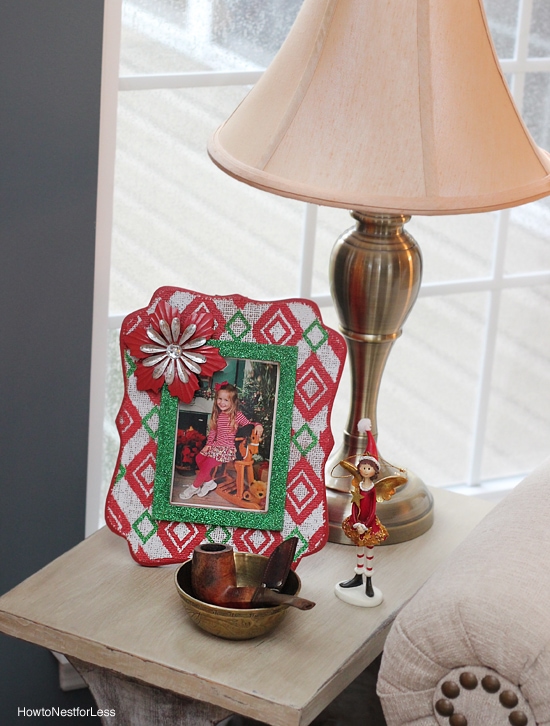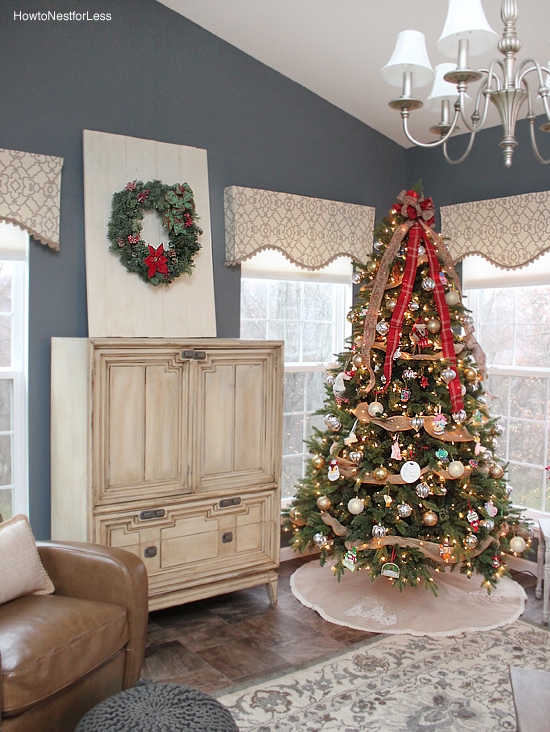 Now that I'm ready for the holidays well in advance, I'm ready to sit back and enjoy my scenery for the next month!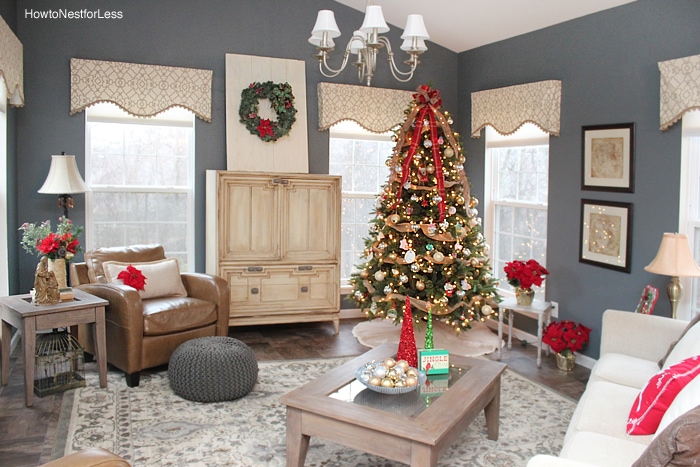 How about you?
Is your tree up? Do you do real or fake?