The last time I showed you guys my entryway it was in need of some major love. I could't decide what piece of furniture I wanted to showcase and it needed some serious color infusion. Well I'm happy to report that a long weekend did just the trick in getting this space completed.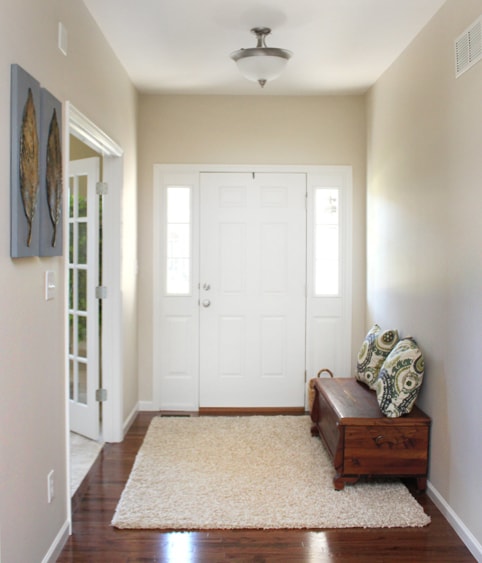 Come take a tour of my new entryway foyer…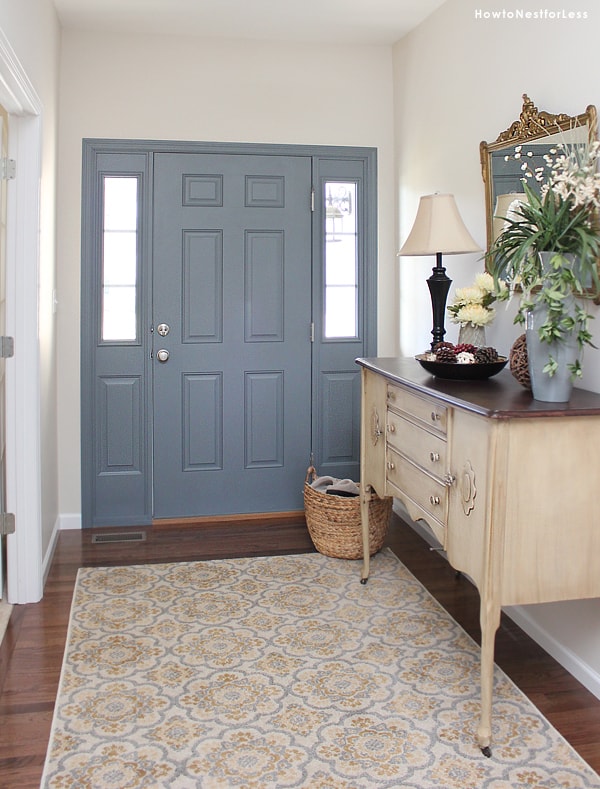 Quite a difference, right?
My favorite part is the painted front door.  The color is Bottlenose Dolphin from Valspar that I picked up from my local Ace Hardware (it's a paint and primer in one). It's the same color I used in my sun room. I just lightly sanded the door and used a 2 inch angled brush to apply the paint.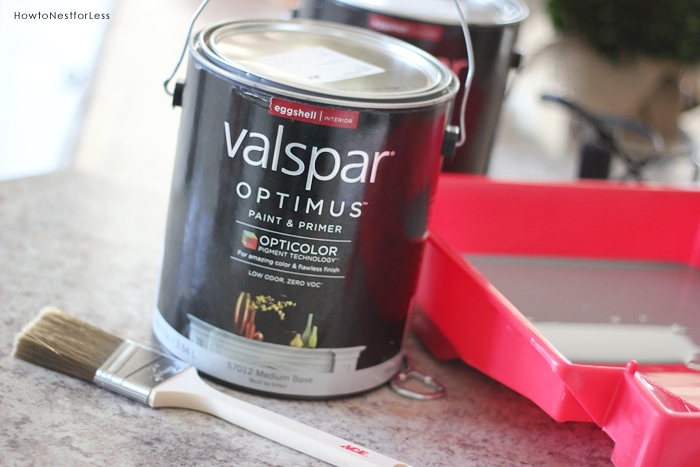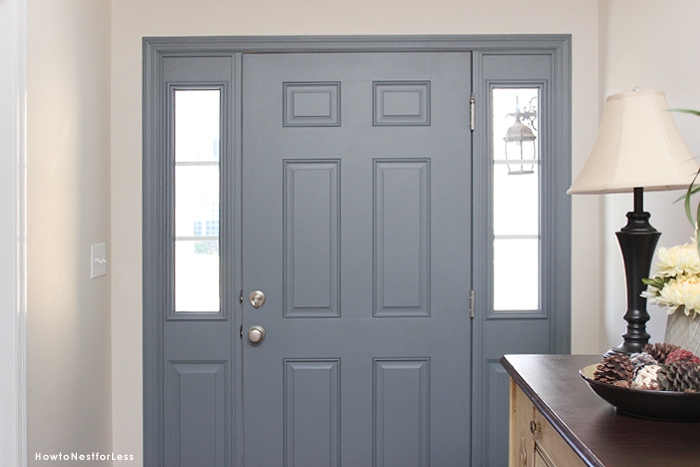 What I love most about this color is that it changes throughout the day, varying the depths of the gray and blue tones.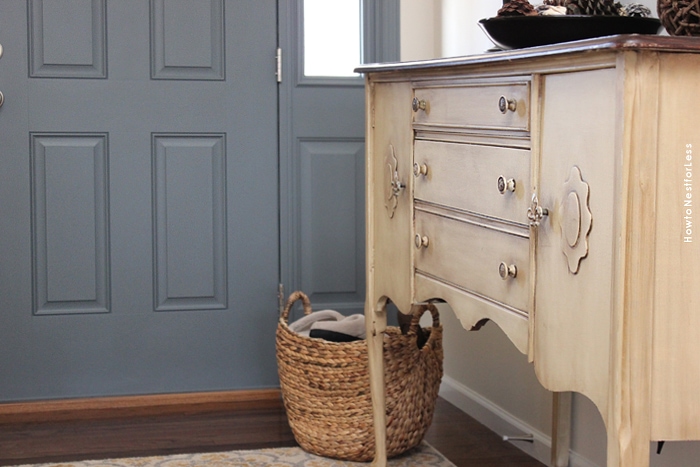 The other major addition to my entryway is this painted buffet that I scooped up from Red Posie, my favorite antique, furniture, and paint store.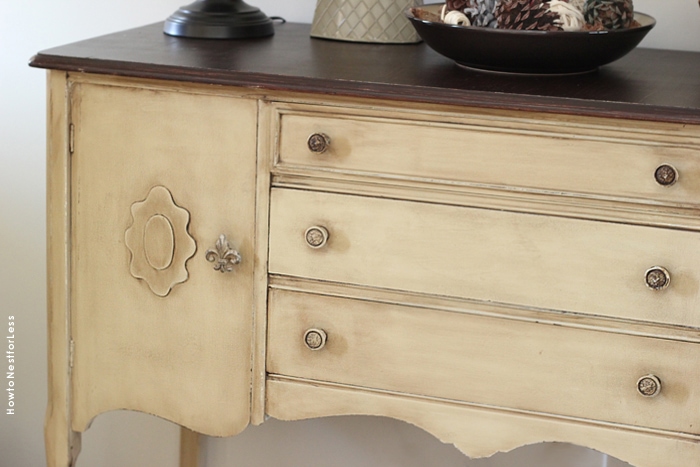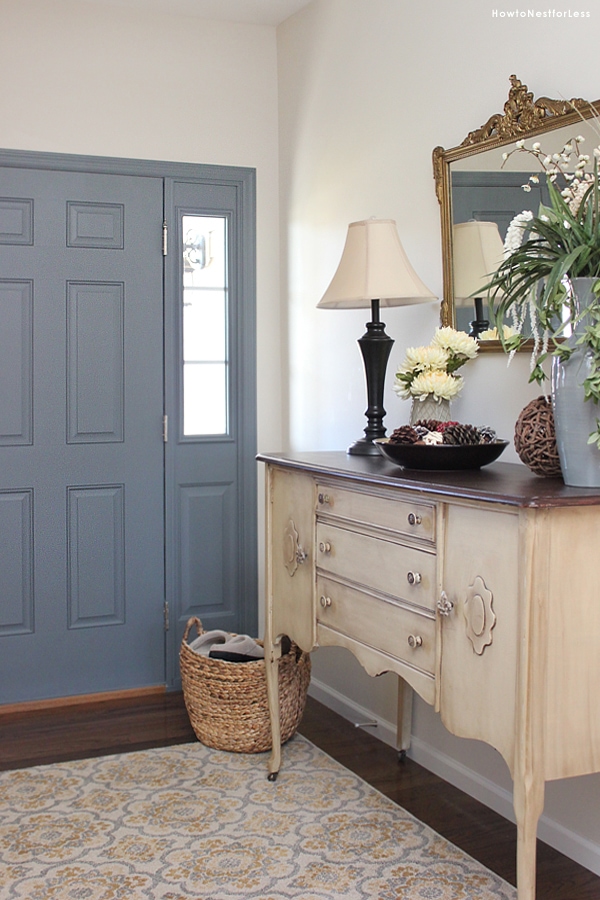 The buttery yellow color is the perfect complement to blue gray tones in the front door, plus the dark wax in the yellowish paint just makes it extra dreamy.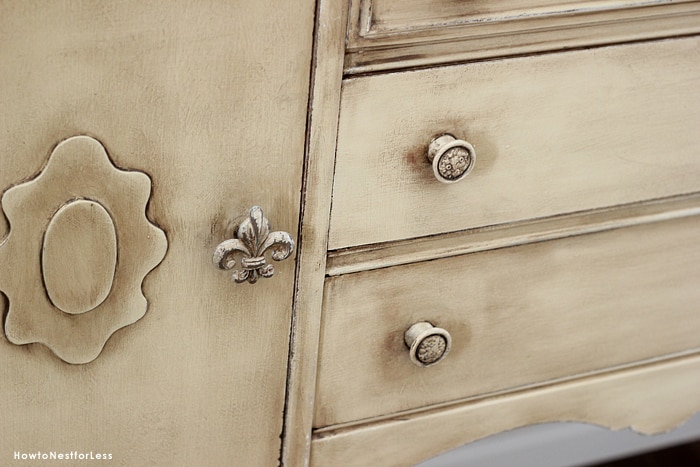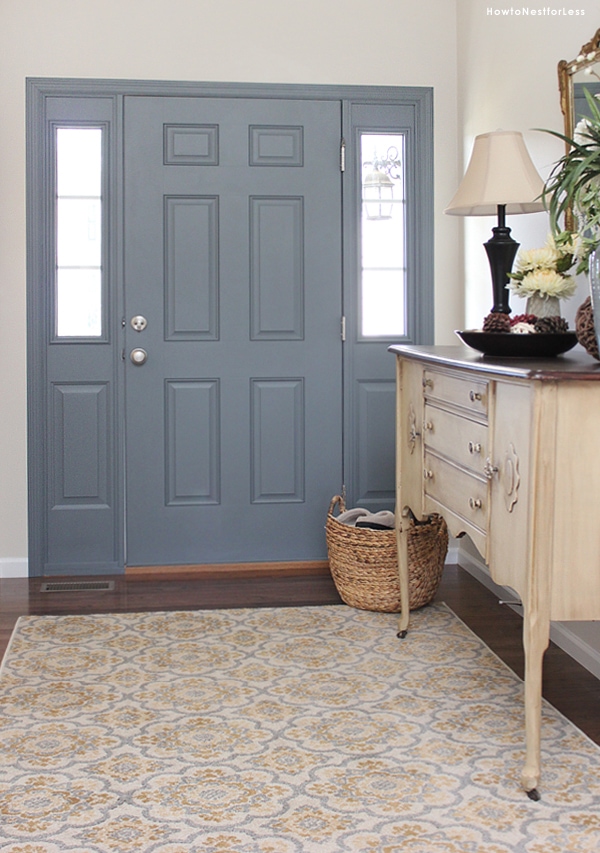 I picked up this medallion rug from Target. Totally just stumbled upon this on a whim. The 5×7 rug was only $80 and seriously completed the space.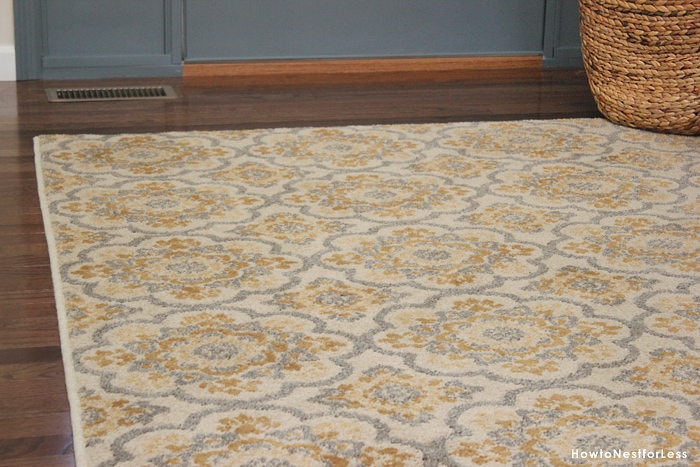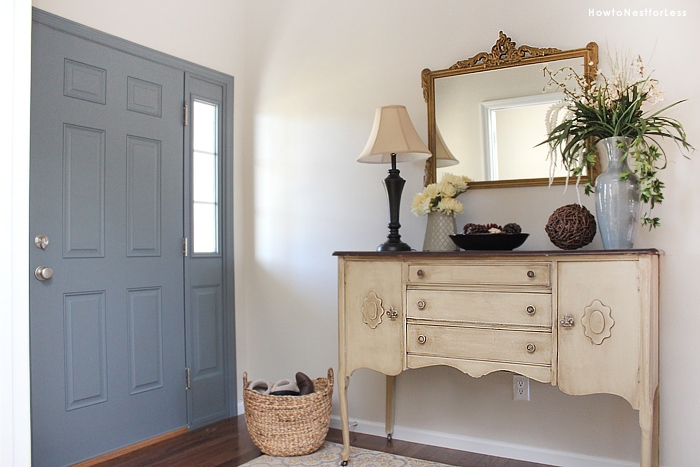 The mirror above the vintage buffet is also a big score from Red Posie.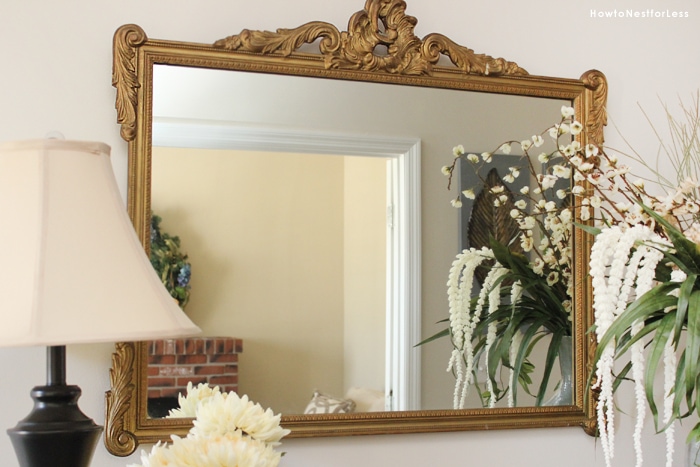 The detail on this is just beautiful.
And I'm a sucker for anything in a gold tone these days.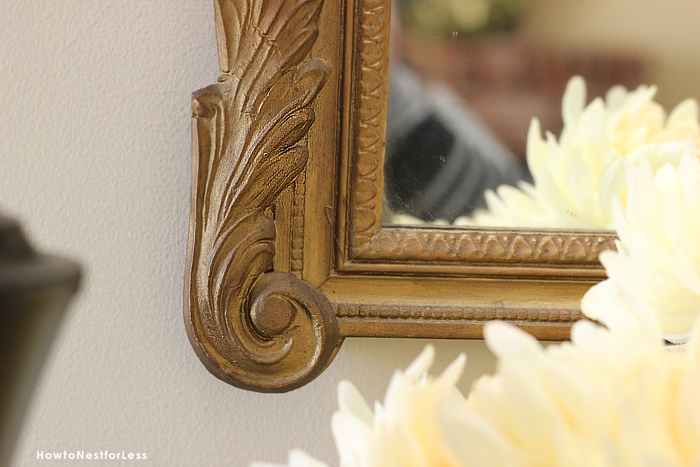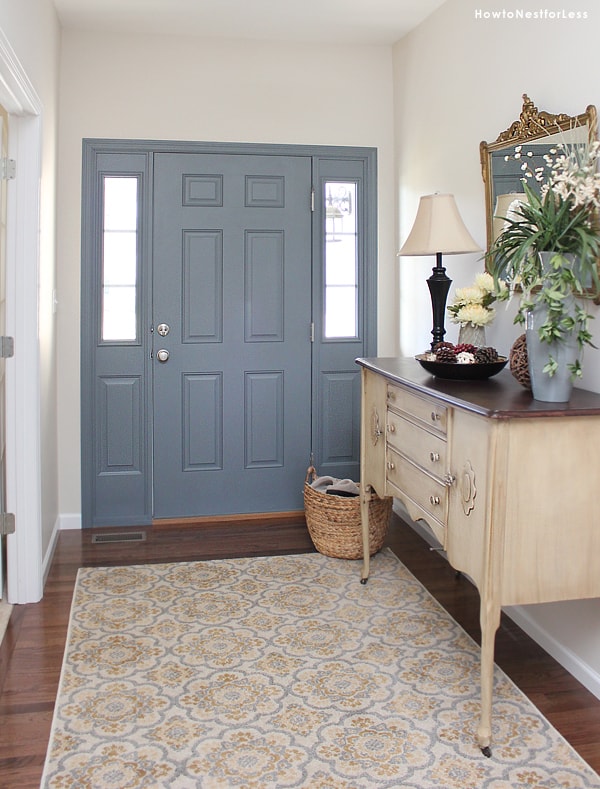 So that was my Thanksgiving 4-day weekend project.
Even though it only took me about 2 hours to paint the door.
Did you get anything done on your to-do list?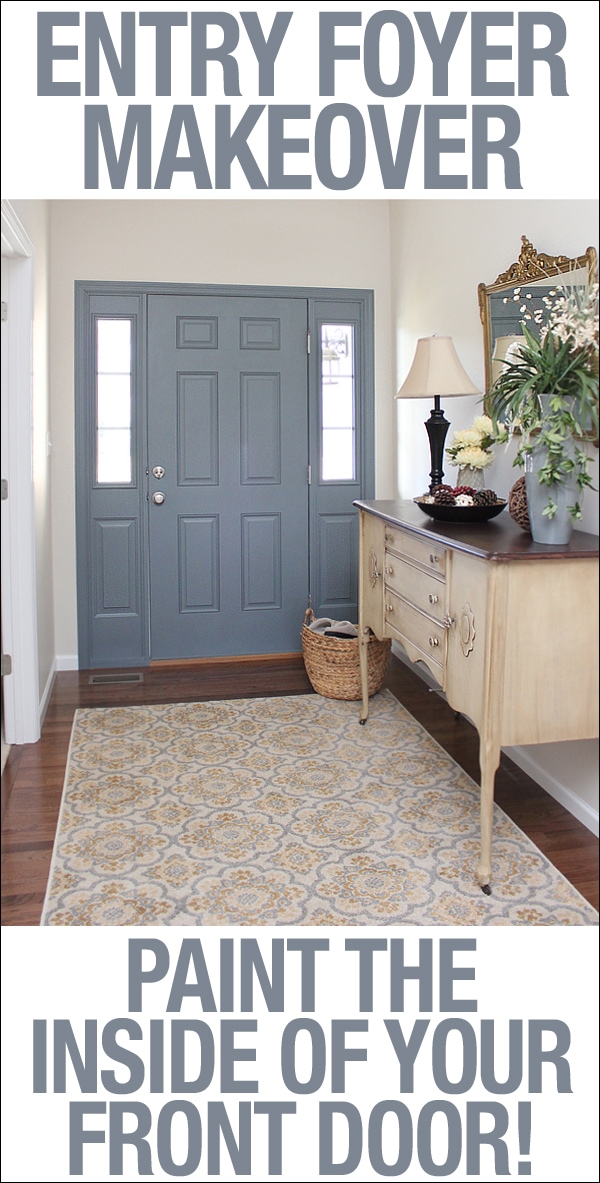 I am a member of the Ace Bloggers Panel and Ace Hardware has provided me with materials for this project. I was also compensated for my time and this blog post. All opinions are my own and do not necessarily reflect those of Ace Hardware.
If you want to see more projects from the Ace Hardware team,
check them out HERE!