I will show you how to take your kids special art and turn it into kids Art Christmas ornaments!
Christmas is one of my favorite times of the year and I love decorating my house for the holiday, especially my Christmas tree with each of my personalized ornaments that tells a different story.
Well, since my daughter is in Pre-School this year, I thought it would be fun to take a piece of her artwork and make an ornament out of it. This could be a fun tradition every year (and a great memory). So let's get started!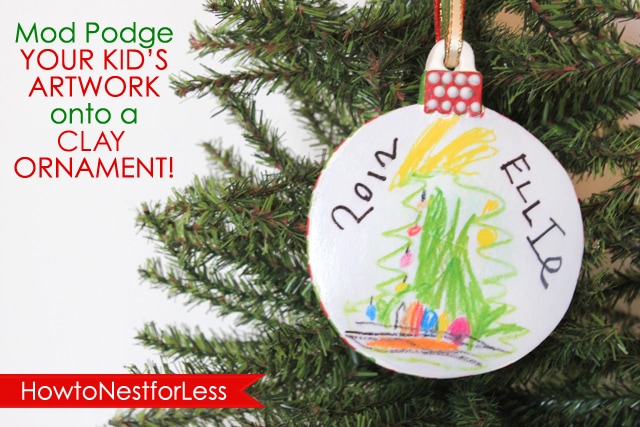 First I gathered my supplies:
1 piece of printer paper
Crayons
1 clay ornament from Michaels (for only 69¢)
Ribbon
Mod Podge and brush
Scissors
Red, green and white paint
Pencil
Scanner (optional)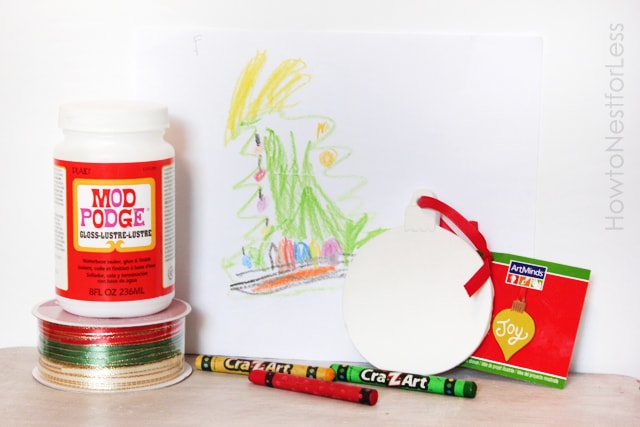 To start I had my daughter draw a Christmas picture on a piece of normal laser paper. I tried to keep her to a certain size so it would fit on the custom ornament… but she's 4 and has a mind of her own! So instead I scanned the artwork and reprinted it out to fit perfectly on the clay ornament.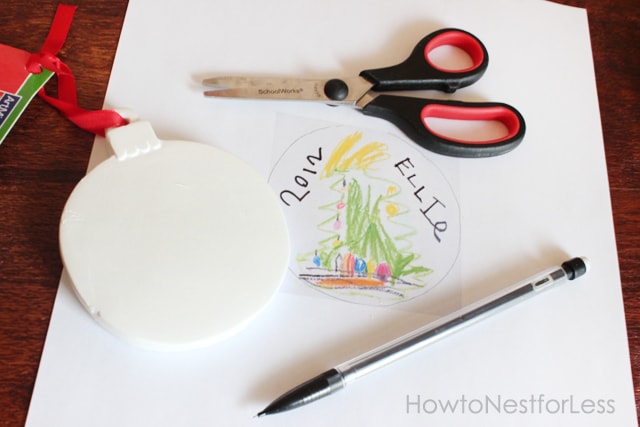 Next I traced around the drawing to the shape of the diy ornament. Then I had my daughter write her name and the year within the space.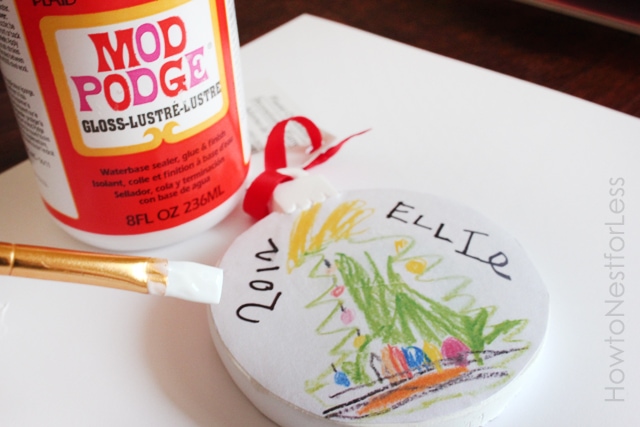 I trimmed out the drawing with scissors and used Mod Podge to adhere it to the clay ornament. Also, I put a little underneath the drawing and then additional layers on top and around the edge of the DIY Christmas ornament.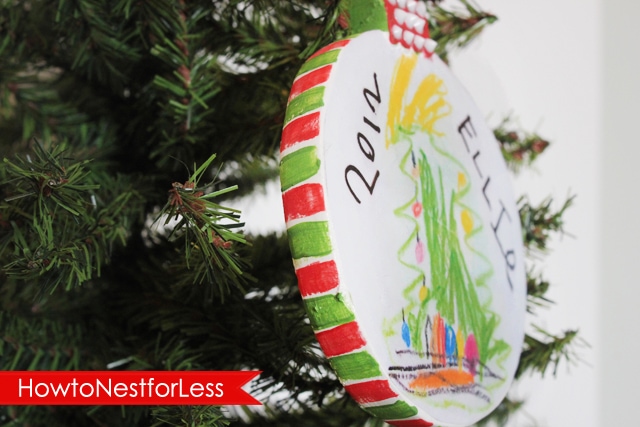 Next I painted the edges of the ornament with green and red paint to add a little pizzazz. I also added some Christmas colored ribbon to hang on our tree. And that's it!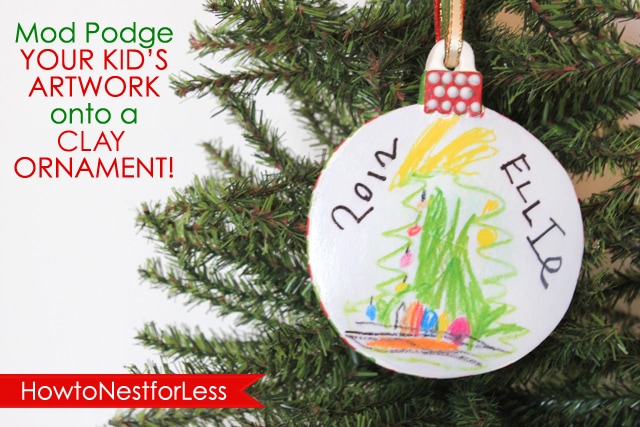 An adorable Christmas ornament with your kiddo's artwork that will be cherished for years to come. These also make wonderful gifts for family and friends!
And the best of all? They're super cheap! I personally only needed to buy the 69¢ ornament (I had all of the other supplies on hand!). If you don't have all the listed supplies, you should be able to get the rest of them for less than $5!
GOOD LUCK IN MAKING YOUR KID ART CHRISTMAS ORNAMENTS!