On Monday I showed you guys my parents' new laundry room makeover. One of my favorite elements of the room was the Laundry Rules printable I created so of course I had to share it with you guys for FREE!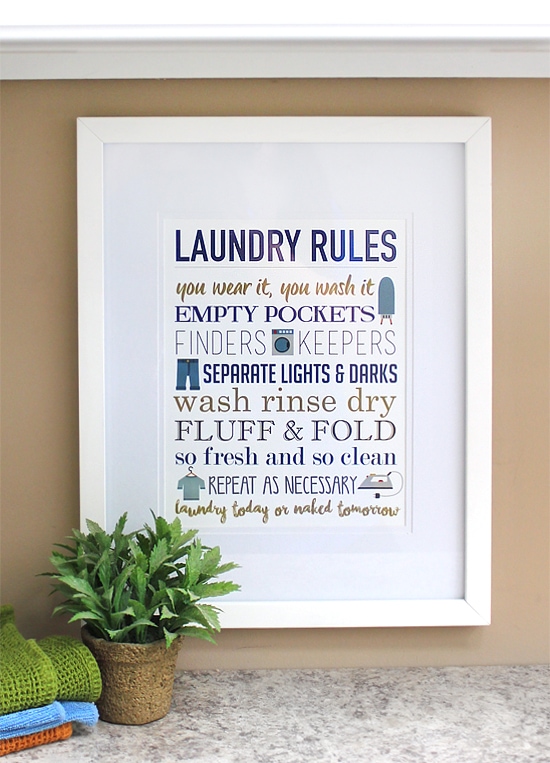 I tried to keep this pretty neutral so I hope it works for most people!
Just send it to Walgreens for printing, it's pretty painless!
Just upload the JPG below to their website and pick up within an hour at most locations.
They have good sales, too. I got 3 of these 8×10″ prints for only $7.75!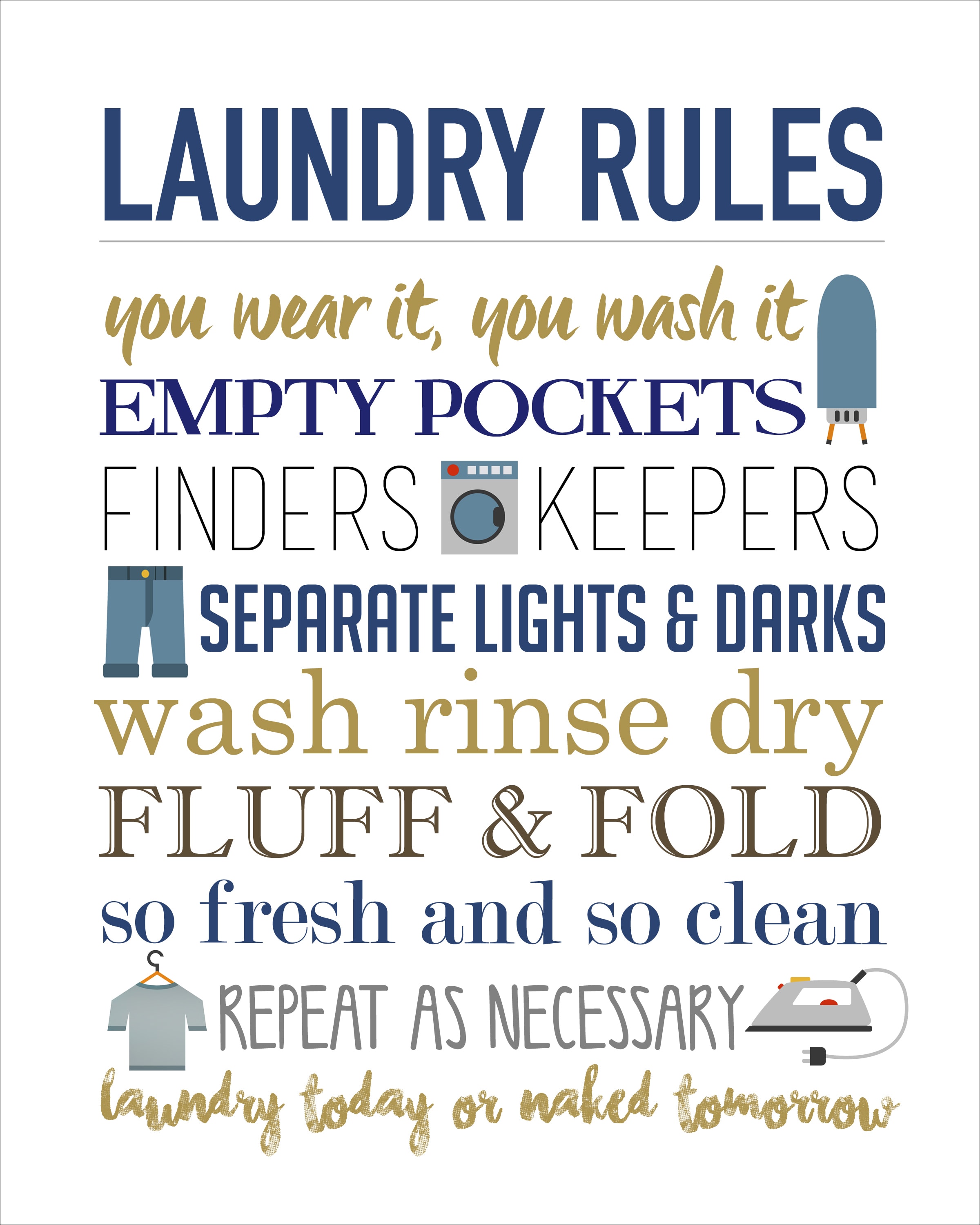 To download the file just click on the file above to open in a new window,
then right click on it to save to your desktop.
Or click HERE to download.
Then print, trim and place in an 8×10 inch frame.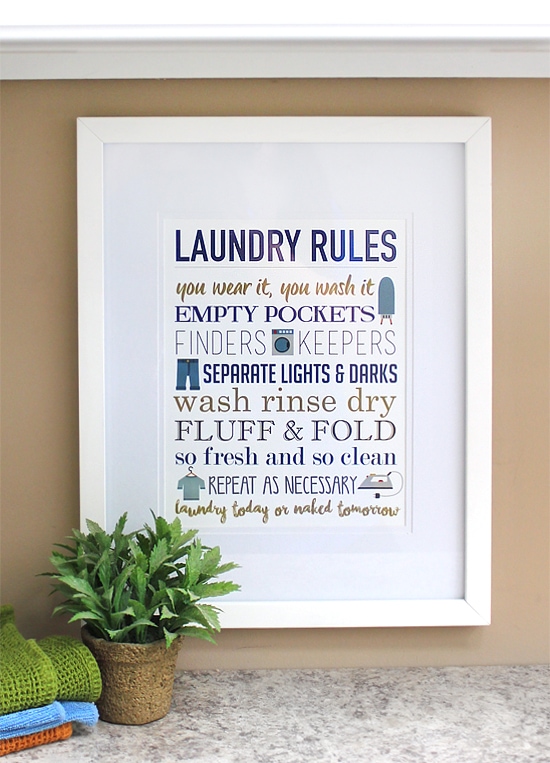 Make sure you check out my parents' laundry room makeover if you haven't seen it yet!
The before & after is simply amazing!!