Here again are a couple of my favorite projects I found while flipping through the DIY blog websites. These people have totally inspired me and want me to get out my paint brush (or sewing machine, oven mitt, and anything else crafty)!
First up is this fantastic Holiday Bucket List from The Dating Divas. I've seen other ones around the web in the recent days, but I love how accessible all of these activities are for a midwestern girl like me! Make sure you visit the site for a FREE printable!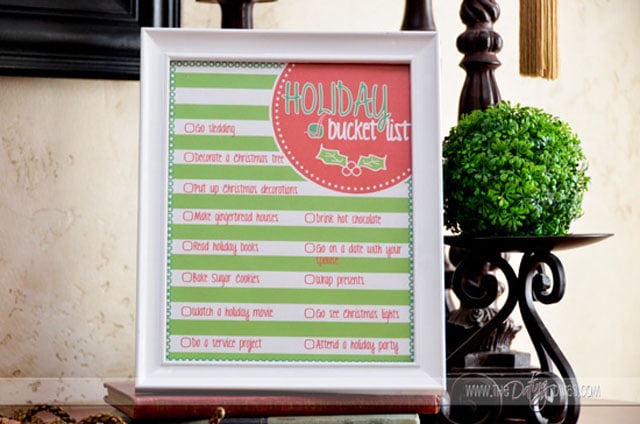 Next up is a tasty treat from The Seven Year Cottage. My friends and I are currently doing a 25 Days of Christmas Fitness Club so I'm trying to keep to my strict diet! Gone are the days of cake pops and fudge bars, hello Apple Parfait! I have to admit… this looks absolutely delicious!!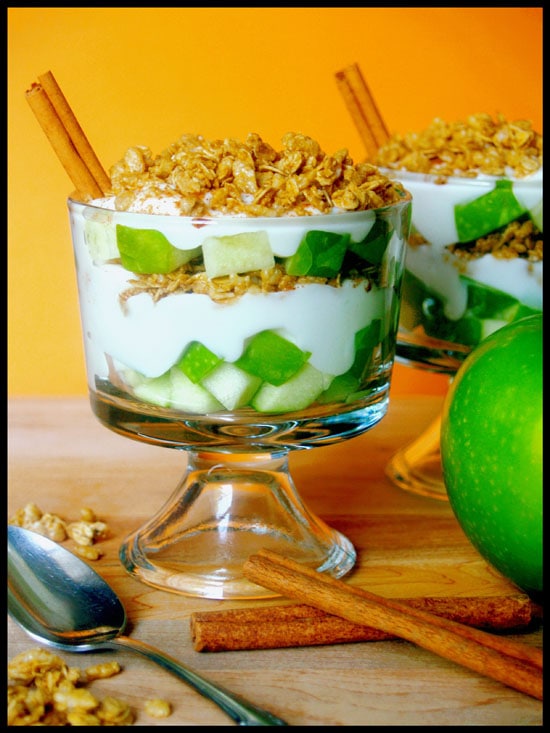 So not every post has to be about Christmas, right? Here's an AMAZING nursery reveal from Watch Me Daddy. Can you believe that trellis wall?! I want one of those in my home NOW.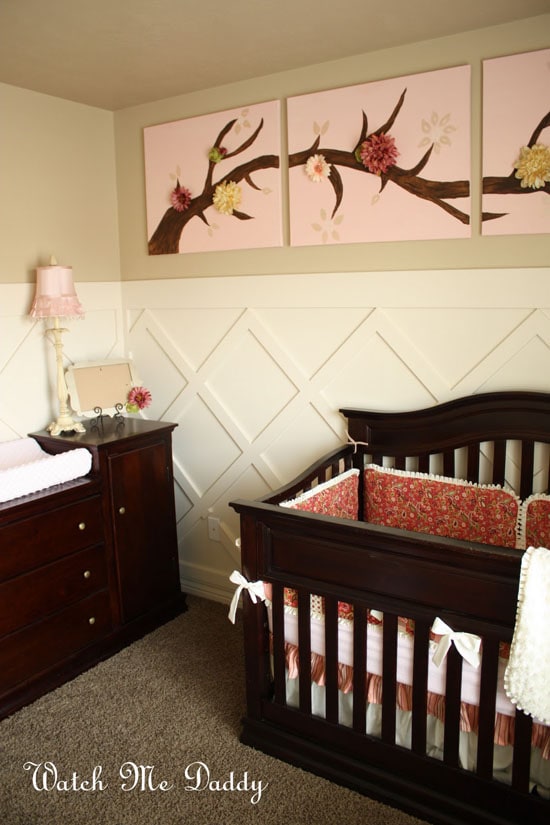 OK, this next one is definitely on my to-do list!!! Creative Outlets of a Thrifty Minded Momma teaches you how to make a Christmas garland with your castoff ornaments. I'm definitely trying this on Saturday!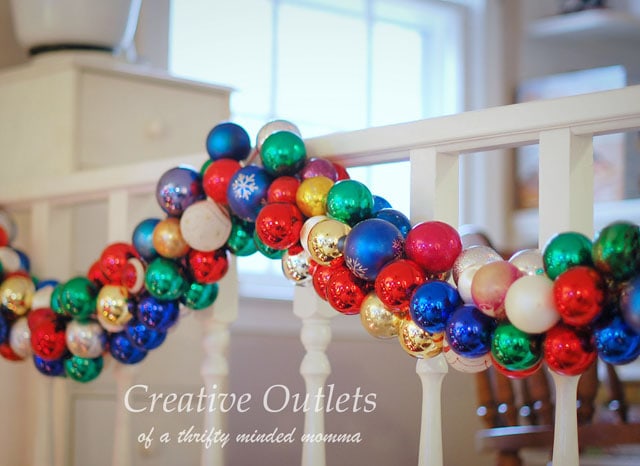 And finally we have a fun and innovative project from The Idea Room. How creative to PAINT a rug! I'm a little obsessed withs stencils recently and just adore this idea!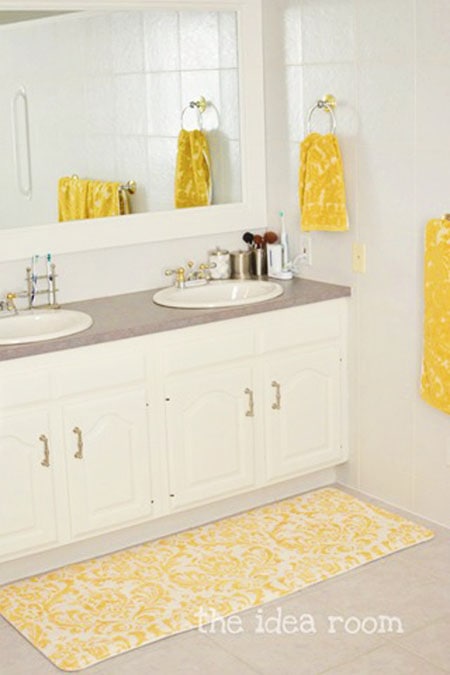 OK, that's it for this week! I have A LOT to do this weekend… painting, crafts & Christmas decor. Hope to share lots with you next week! Have a FABULOUS weekend!