So a few weeks ago I found this little gem on Pinterest… Parson chair bling for the upcoming holiday season.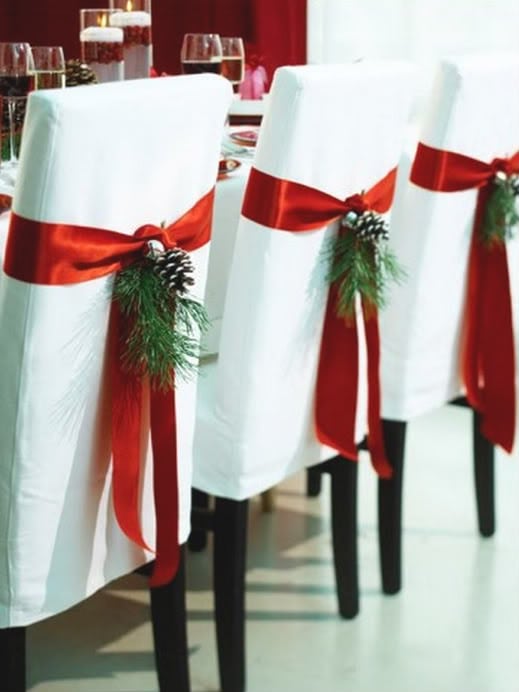 Seemed like an easy enough project to jazz up my dining room! Here's a before shot… yep, a blank canvas that's ready for a little love!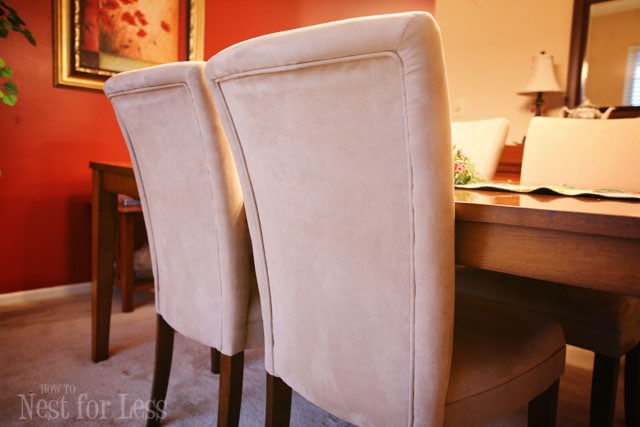 So I gathered my supplies: three packages of 9 inch Christmas "spray" from the Dollar Tree (each contained two sprigs) and one roll of 2.5″ by 50 foot ribbon from JoAnn's that I got for 60% off!! Gotta love sales 🙂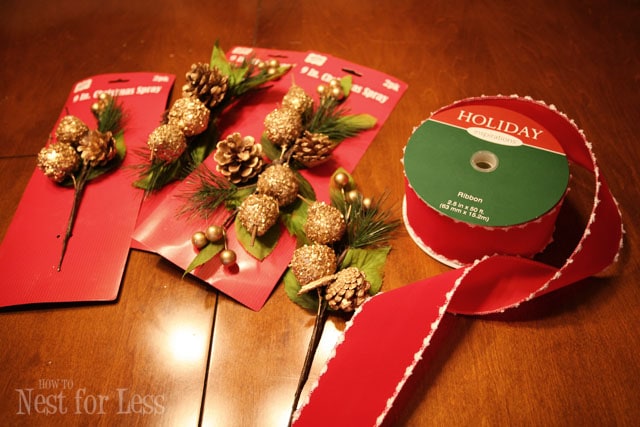 Since I have 6 chairs in my dining room, I cut 6 lengths of ribbon into 8 foot sections. I wrapped each ribbon around a parson chair and tied into a pretty bow in the back.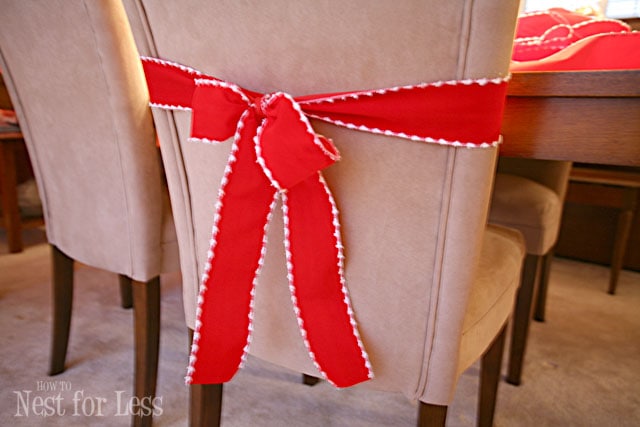 Next I got the Christmas "spray" ready. As mentioned, each package from the Dollar Tree came with 2 sprigs in each package and were about 9 inches tall each.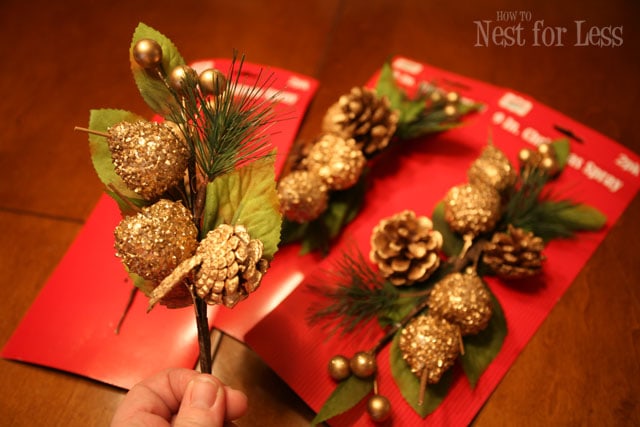 I tucked one of the sprigs into each of the six bows. And that's about it!! Yep, another 5 minute project for the upcoming holiday season. Perfect for last minute additions to your home right before guest arrive 🙂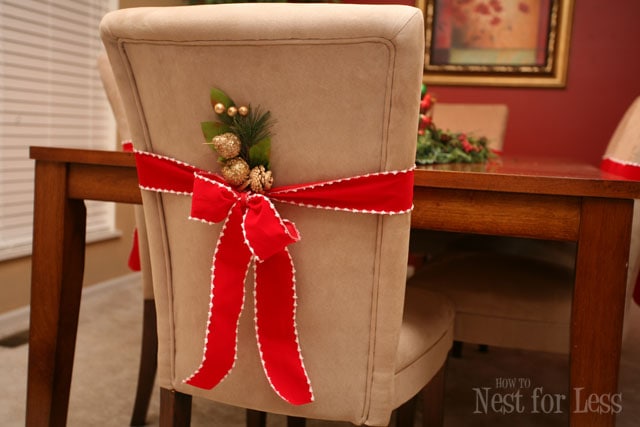 Total costs: $3 for the 3 packages of Christmas spray from the Dollar Tree and $7 for the holiday ribbon from JoAnn's. $10 total for a 5 minute makeover!