Here again are a couple of my favorite projects I found this week while flipping through the DIY blog websites. These people have totally inspired me and want me to get out my paint brush (or sewing machine, oven mitt, and anything else crafty)!
The first project I absolutely adore is this before and after family room reveal from Addicting 2 Decorating. The transformation will have your jaw on the floor! What Kristi does with the paneled walls is just amazing. And the color scheme makeover… I'm in LOVE.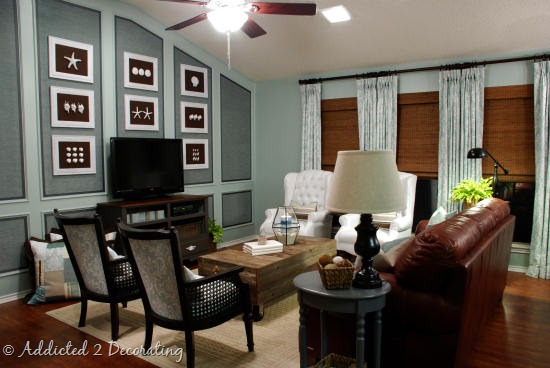 Next up is this desk from Chrissie's Collections. She uses painted wallpaper to dress up the sides and back. What a fabulous idea! I think I'll have to steal this concept for a future project!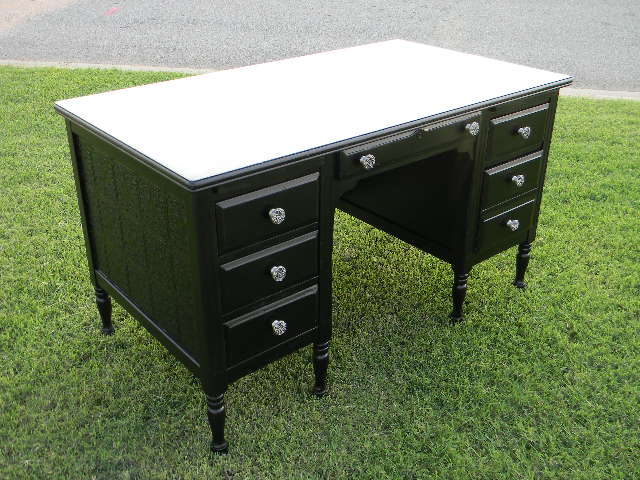 With these hot summer days, a great way to cool of would be this next tasty treat:  banana berry popsicles from Smile Monsters. They sound super easy to make and look scrumptious!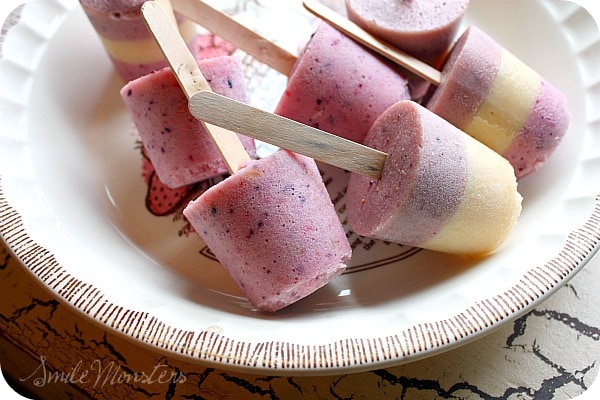 I love funky photography and finding inexpensive new ways to have a unique photo shoot. Last week we came across this idea from Jamie at the letter 4. Isn't this adorable? Just some cheap poster boards and a cute little onesie. So stinkin' cute!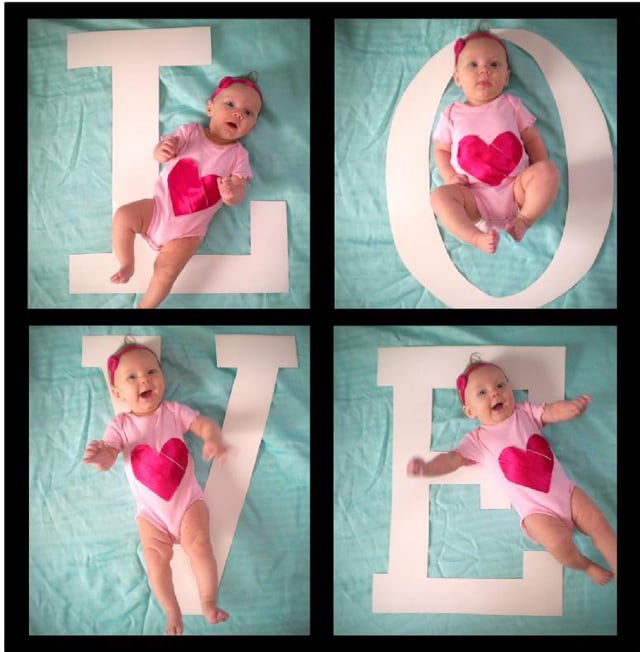 Also love this simple chalkboard menu idea from Made By Meech. Makes life so much easier when I get home from work if I pre-plan our dinners and already have the the corresponding groceries since I planned in advance. This could be a time saver!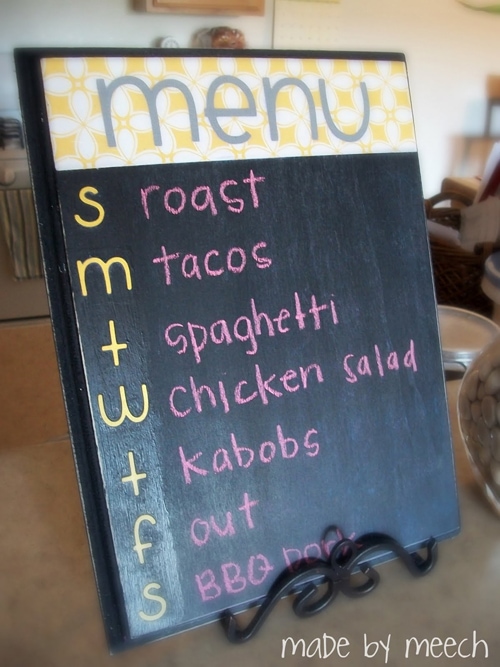 Last but not least is this revamped accent chair from Two Thirty-Five Designs. You won't even believe the before and after transformation! Love the pop of red with the black and white patterned fabric. GORGEOUS!!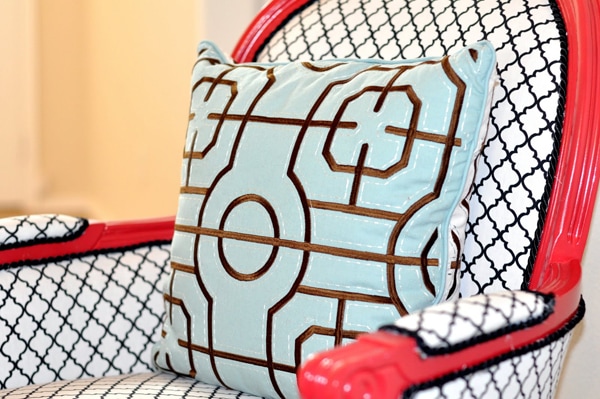 Hope you enjoyed my favorite projects from this week in Blogland. My vacation is almost over and we'll be making the long drive back to St. Louis on Saturday. It will be nice to get home, especially since I have some projects that have been on my mind since I left! Hope everyone has a wonderful weekend and see you on Monday!