I finally got home from our Florida vacation late Saturday night. To remember our times, I thought I would create something out of the seashells my daughter collected– a seashell wreath!
So first up is a mini seashell wreath to hang on my fireplace just below my mantel! I actually have to give a shout out to my friend Holli. She found a picture of a cool seashell wreath in a magazine, snapped a photo with her cell phone and emailed it to me. LOVE IT! Some people just know me so well 🙂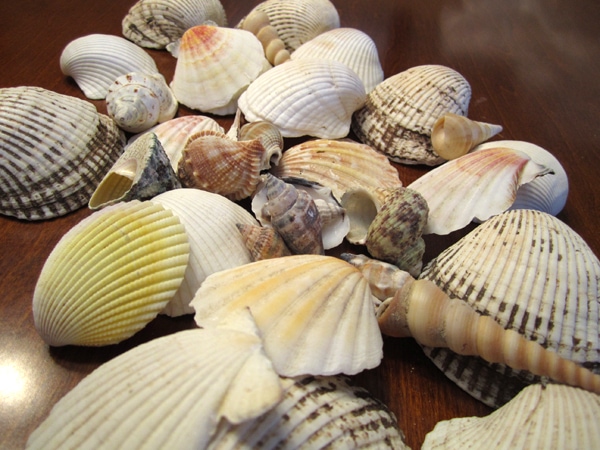 For the base of the wreath, I found a miniature grapevine version at the Dollar Store. I chose the 8 inch wreath since I usually use the same size with my Fall and Christmas decorations. It fits perfectly and adds some interest to the gray brick on the fireplace. I also picked up some polka dot gold and white ribbon from the Dollar Store.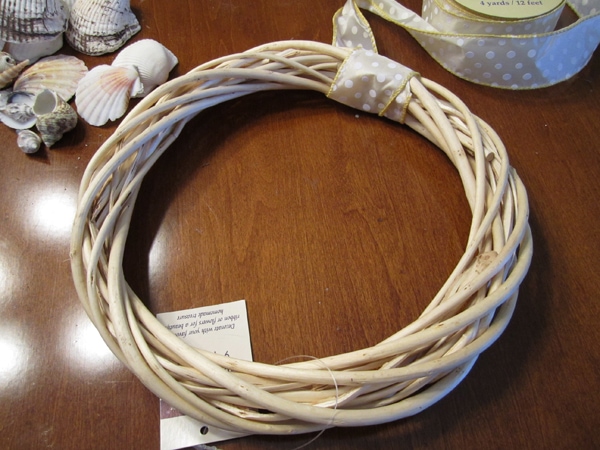 I wrapped the ribbon around the wreath as a base for my seashells. I figured it would be easier to glue the shells to a smooth surface, plus I'd rather have the ribbon show when the seashells don't cover all of the surface area.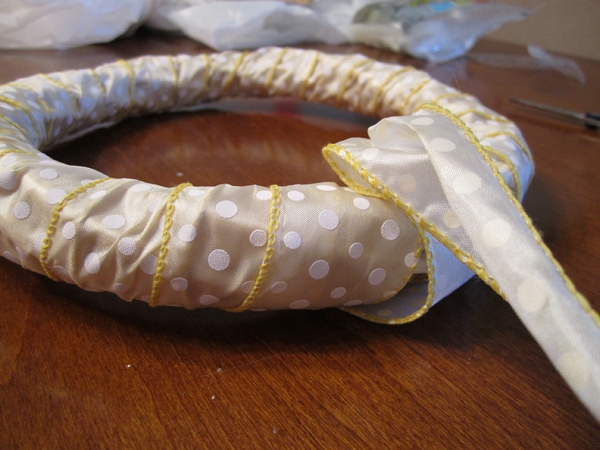 Next I laid out the shells to get an idea of the composition. Once I had the desired location for the seashells, I hot glued them around the wreath.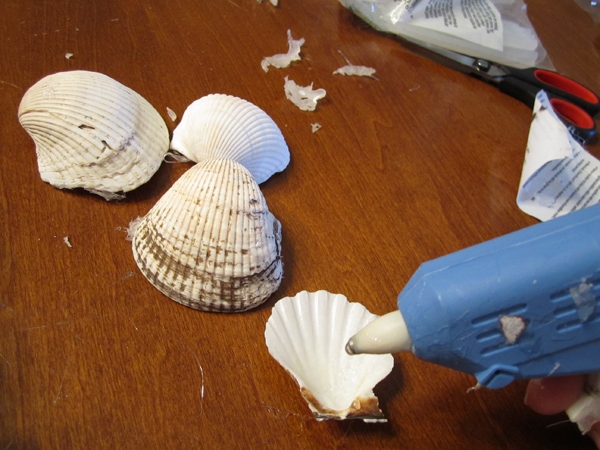 I used some leftover ribbon to use for hanging the newly decorated wreath. And she's done!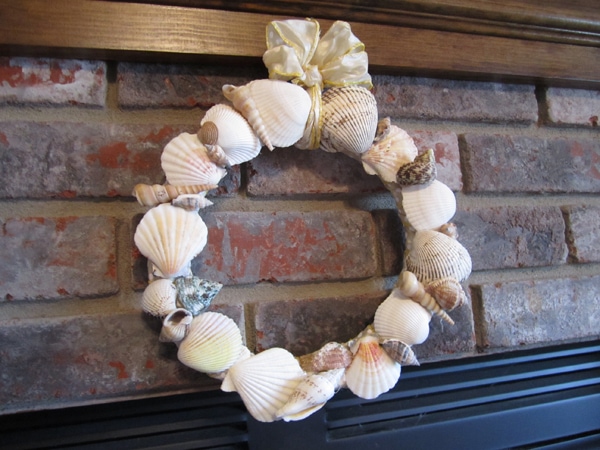 Ain't she purdy? Here's another shot against my red kitchen wall. The white shells really pop in this shot!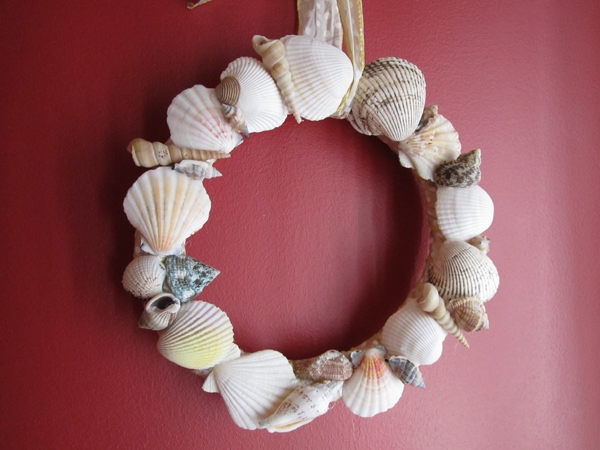 Now I have the perfect Florida vacation souvenir that we can display every summer!