I was going to finish my chevron toy box last night that I've been working on for a couple of days but it was 100 degrees outside. Yeah, not gonna happen. So, guess I had to cook a yummy meal for my hubby since he was actually home for dinner!
Ok, one of his favorites: Mexican Taco Pasta Shells. I first stumbled upon a similar recipe from one of my mom's cookbooks back in the day (Great American Favorite Brand Name Cookbook). Doesn't it look yummy? Here's how I created my version…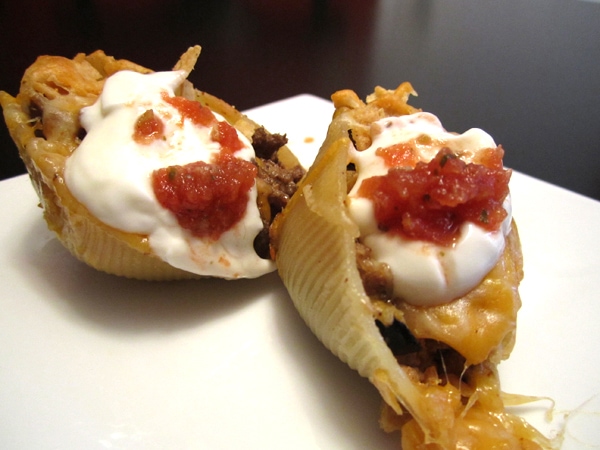 Ingredients:
1 1/4 pounds of ground beef
1 package Philadelphia Cream cheese
1 tablespoon chili powder
1 box jumbo pasta shells, cooked & drained
1 cup taco sauce
2 cups taco blend shredded cheese
1 cup crushed tortilla chips
1 cup sour cream
1/2 cup salsa
1/2 cup sliced black olives (optional)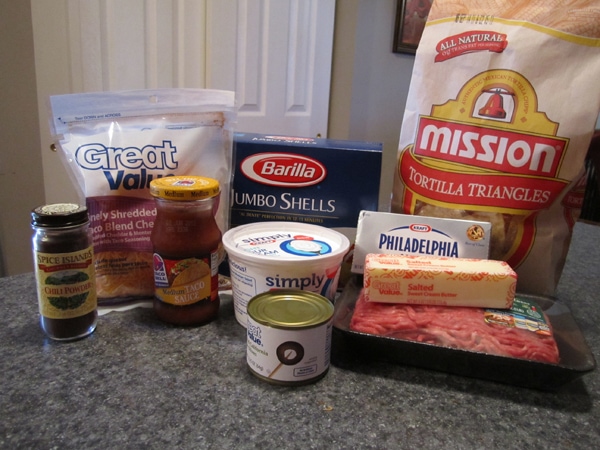 Directions:
Preheat oven to 350 degrees and lightly butter 13×9 inch pan
Cook beef in large skillet until brown. Reduce heat to medium and add cream cheese, black olives and chili powder. Simmer for 5 minutes.
Fill cooked pasta shells with mixture and arrange in the pan. Pour taco sauce over each shell.
Cover with foil and bake for 15 minutes.
Uncover. Top with shredded cheese and chips.
Bake another 15 minutes uncovered or until bubbly.
Garnish with sour cream and salsa.
Here's some photos to guide you through the recipe!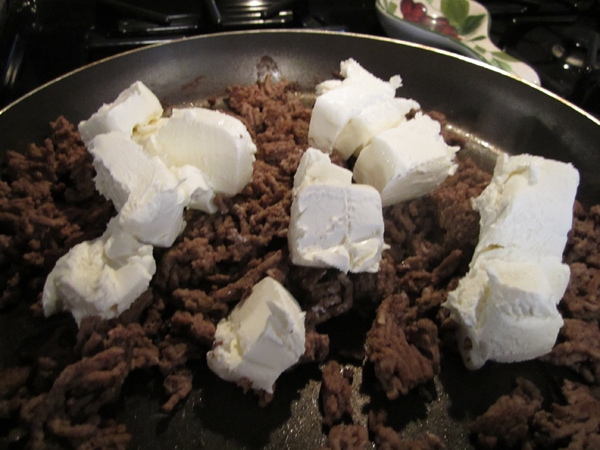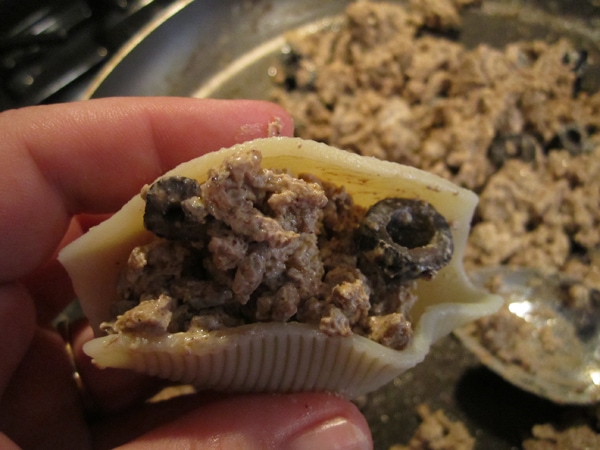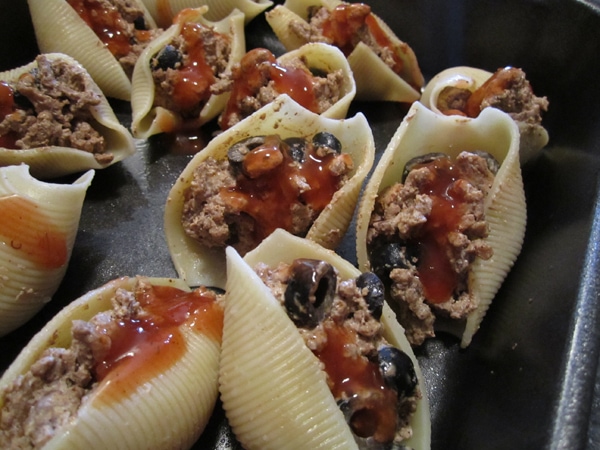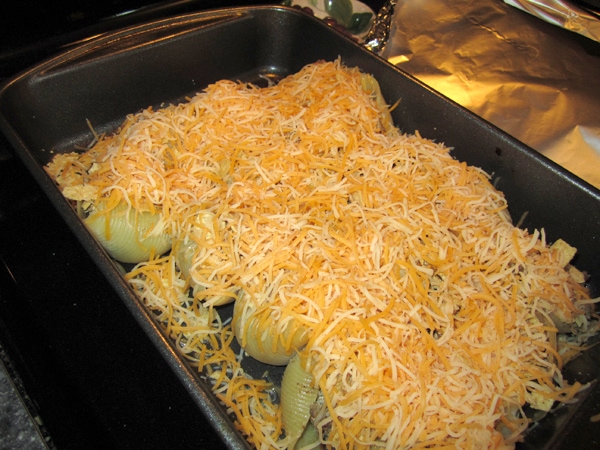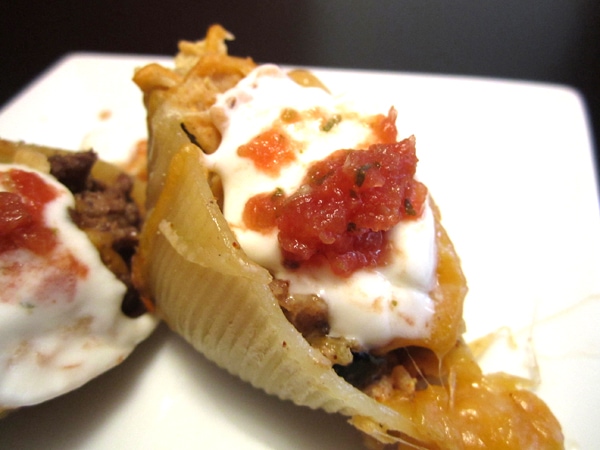 That's about it!
Very easy to make with only 25 minutes prep time.
Hope you enjoy!