Here again are a couple of my favorite projects I found this week while flipping through the DIY blog websites. These people have totally inspired me and want me to get out my paint brush (or sewing machine, oven mitt, and anything else crafty)!
First up is from Just Sew Easy. Can you believe that she turned a desk into a lemonade stand for the kids? LOVE the use of chalkboard paint, awnings and the adorable bunting banner!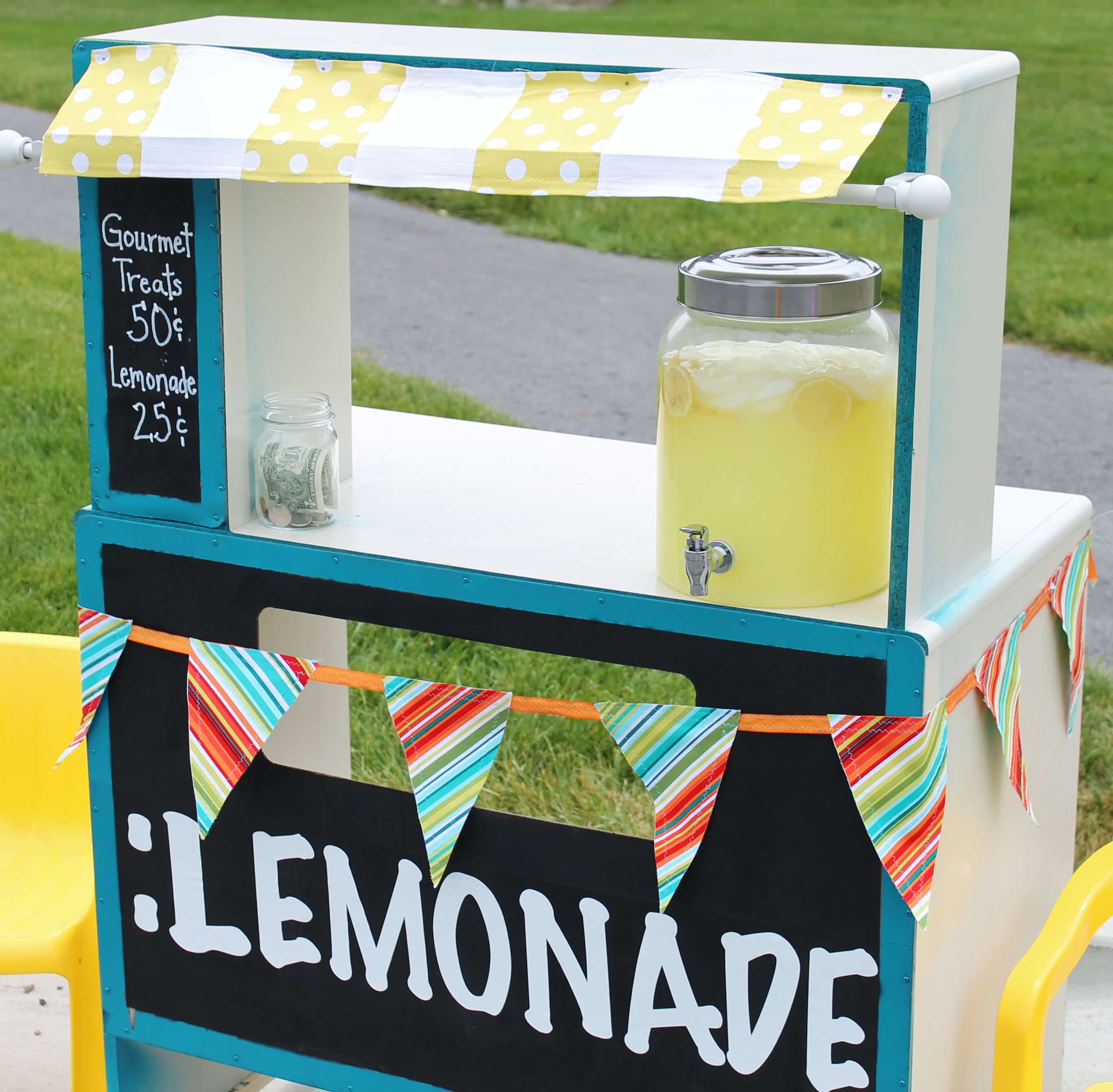 Next is this outside dining set from Embracing Change made from an old interior door. This is UH-mazing! I love the subway-style stenciling and the pop of red on the chairs. Now THAT is inspiration!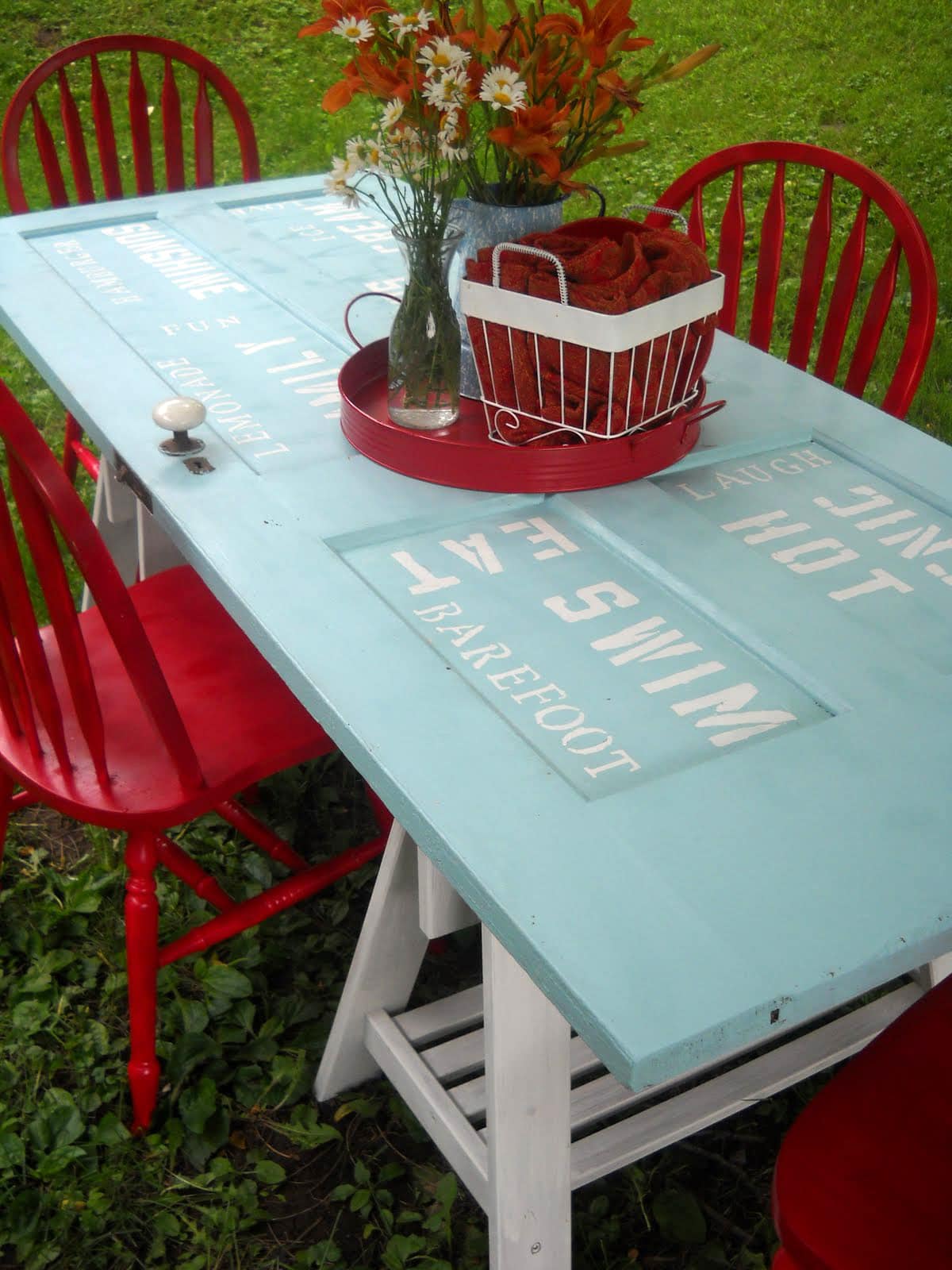 OK, this one sounds yummy: Smores on a Stick from Catie's Corner. Don't these look delicious? Super easy to create and no fire needed… Gotta love that!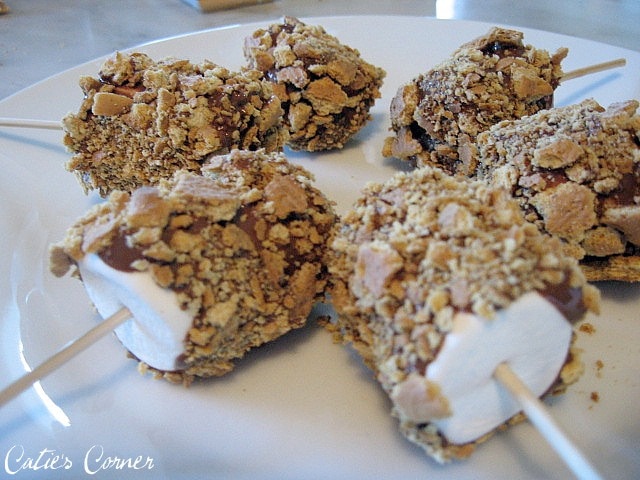 I also love this moss covered letter from Coastal Charm, perfect for hanging on your front door or to use as a centerpiece. Also check out her link party that happens every Tuesday while you're there!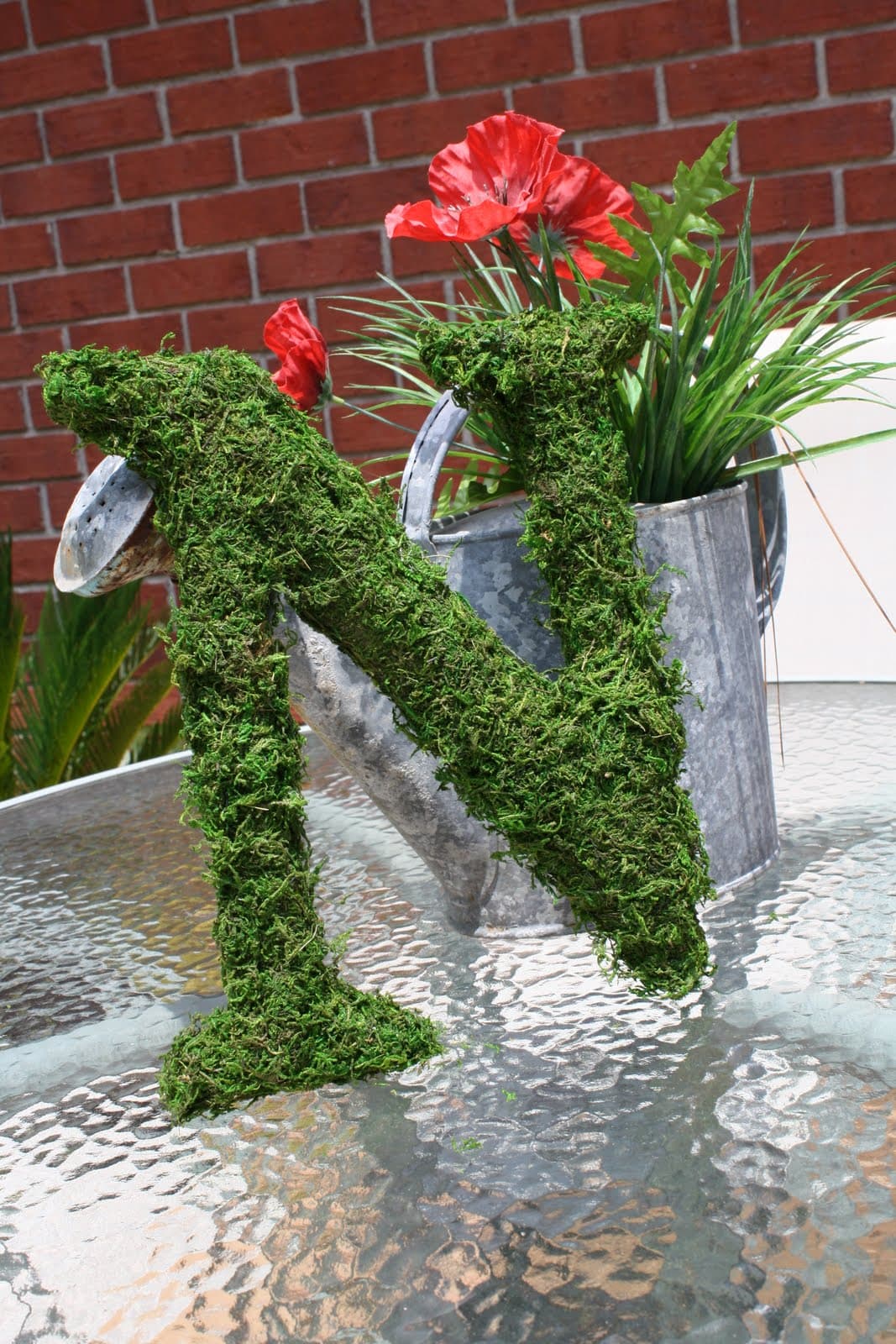 Last but not least is this sofa table from Love Leigh Again. You have to see the before and after on this one! Green is one of my favorite colors in accent pieces, and this buffet really pops with the distressing and glazed top.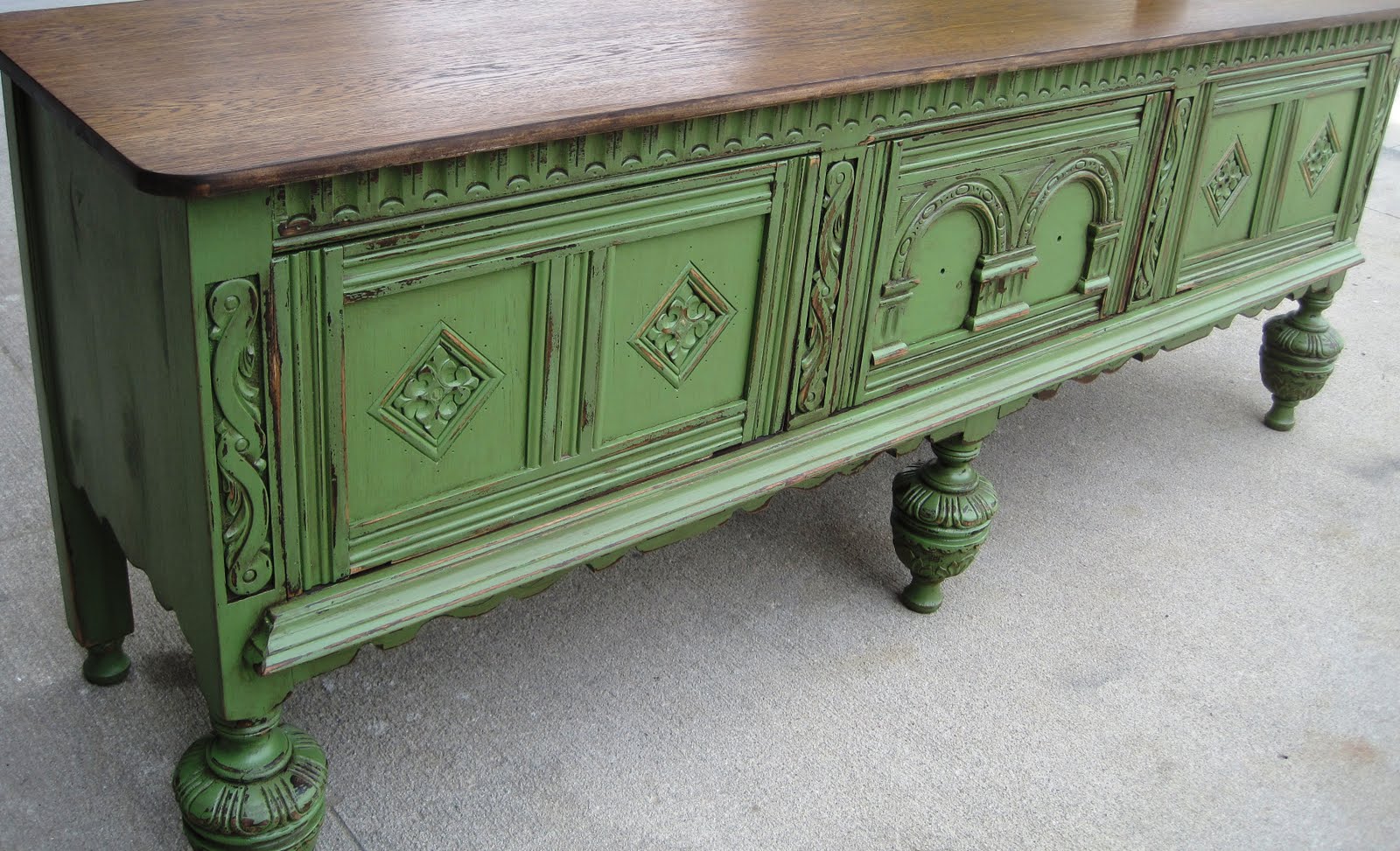 OK, that's it for this week! I'm now officially leaving for vacation. Kinda sad that I'll be away from my paint brushes, hot glue gun and screwdriver, but I'll still have some cool posts next week so please keep checking my blog for updates!