While walking through the aisles of Goodwill with my three year old, she spotted a baby doll cradle that she just had to have. It was very bland (just untreated wood) but since it was only $3 I figured I could get it into tip-top shape with a little bit of paint and fabric.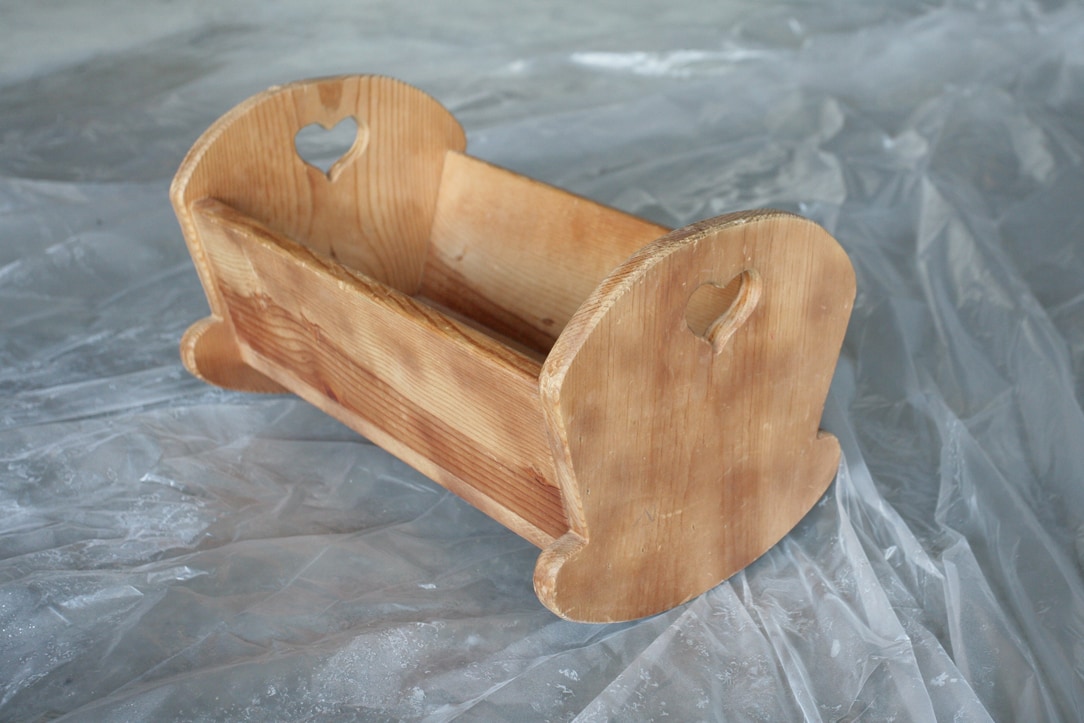 So here's the before and after…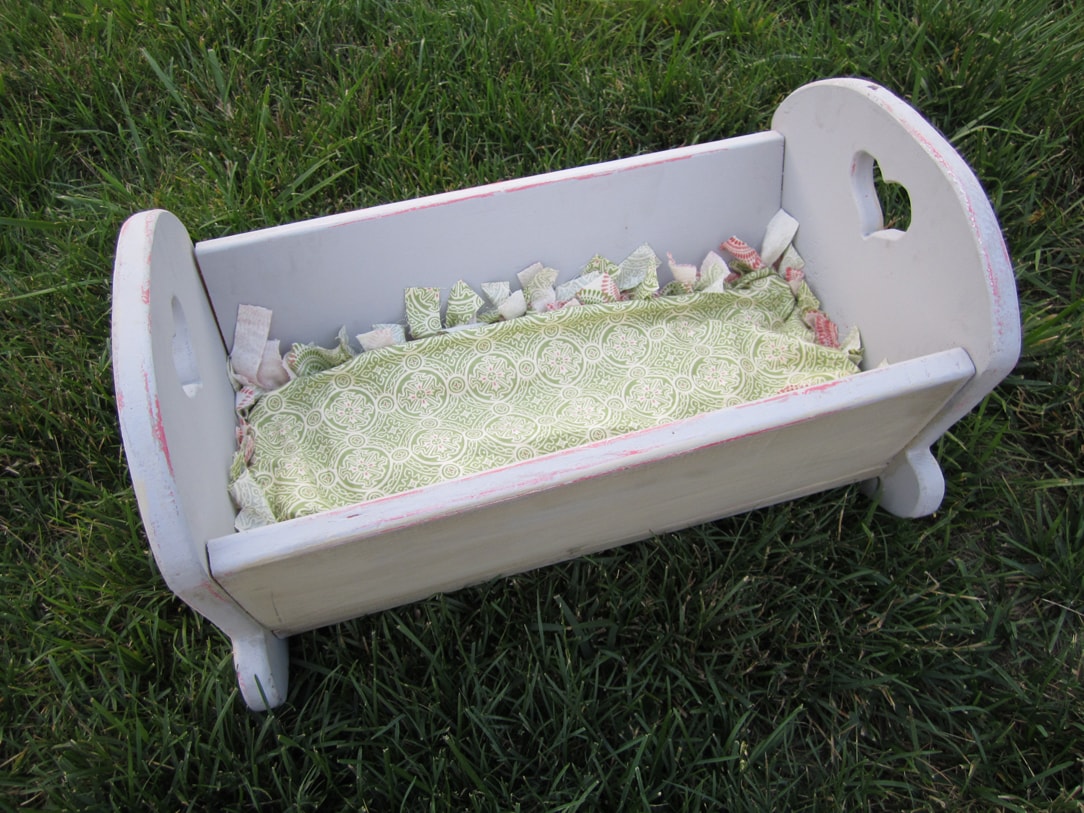 Here's how the transformation took place: I first painted the entire cradle in Krylon's watermelon spray paint (only $4) . I knew I would be putting another coat of paint on top of this and distress so just a little of the hot pink showed through. Trust me, this pink was HOT PINK. I don't think I could have lived with it being this bright.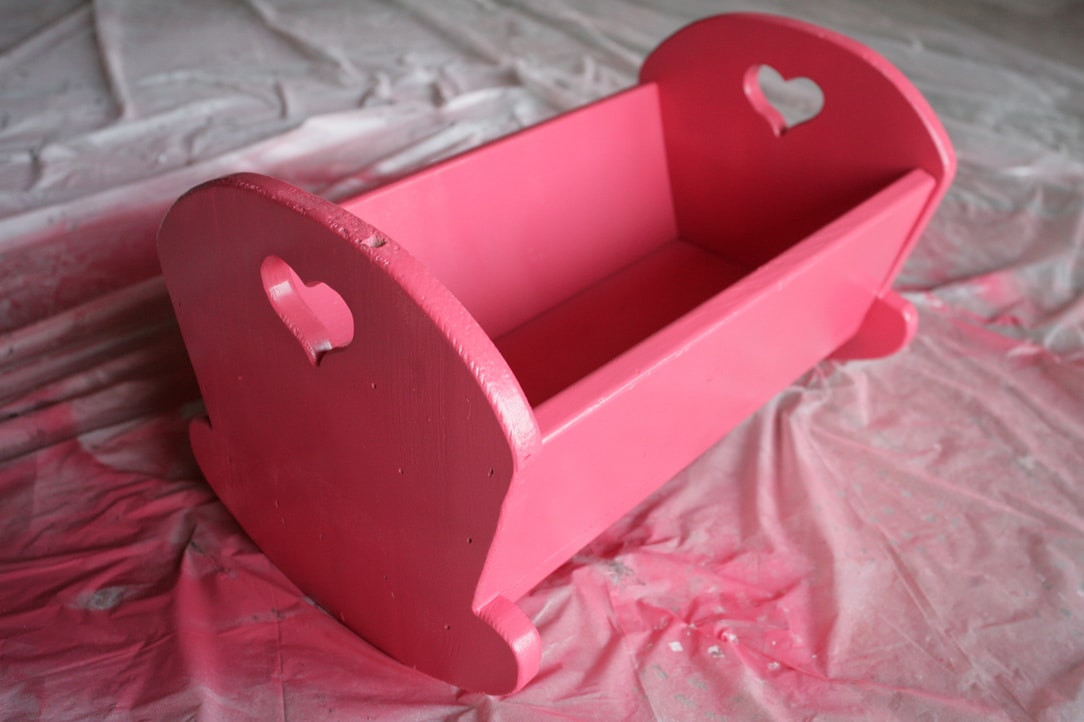 I wanted the cradle to match the colors in her bedroom: light blues, green, rosy pink and silver. So smack dab on top of the hot pink I painted the cradle with Annie Sloan's Paris Grey chalk paint. Trust me, I'm going somewhere with this…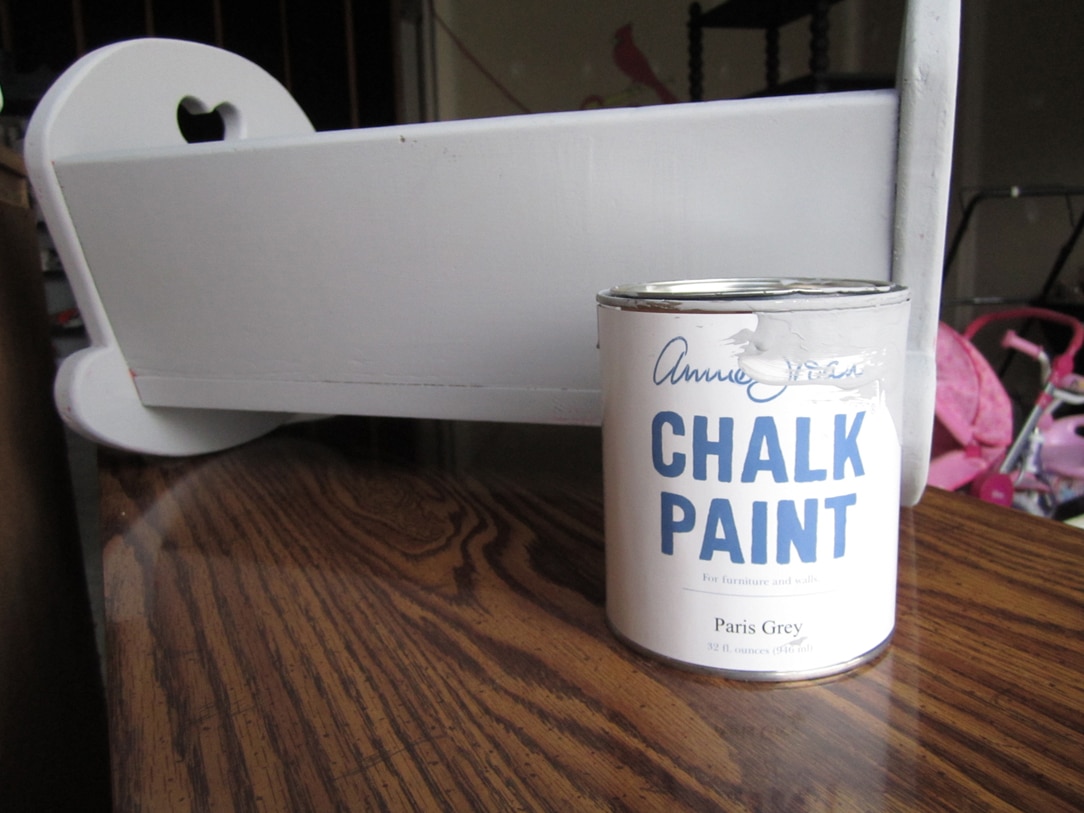 Once that dried, I coated the sides with Annie Sloan's Versailles chalk paint. I just dry brushed, purposefully not getting into all of the knicks and crannies.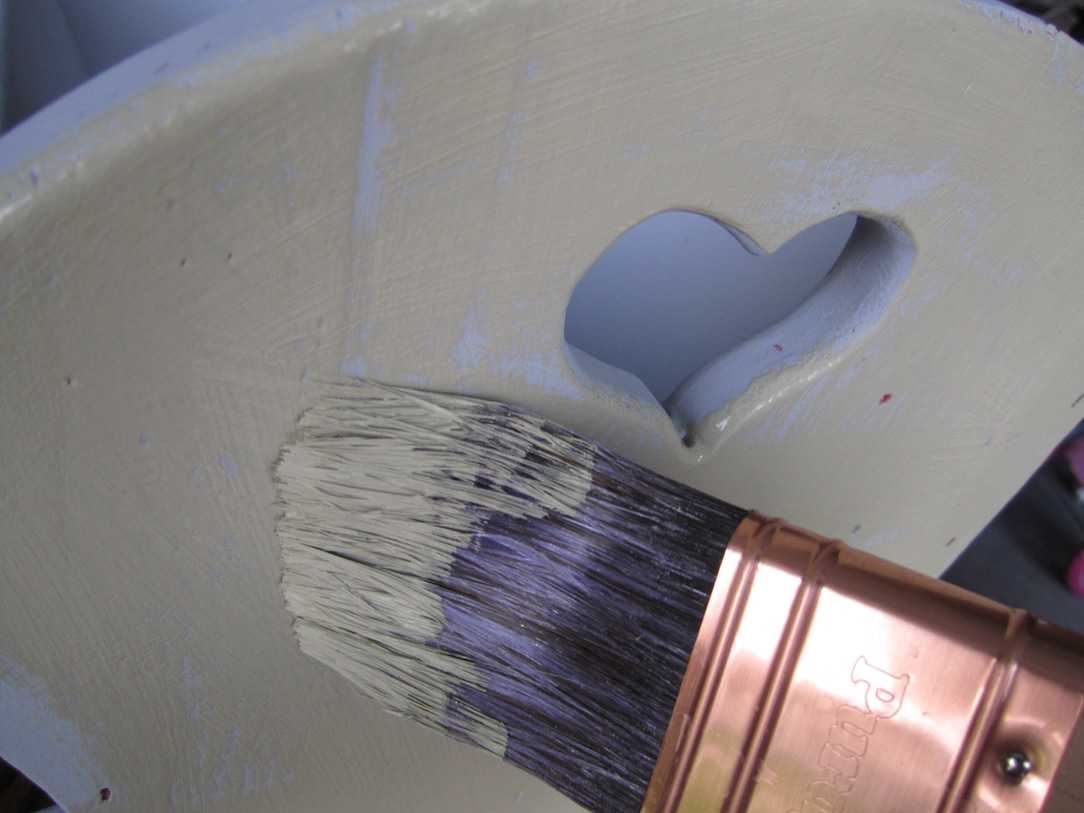 Here's a side view of the madness…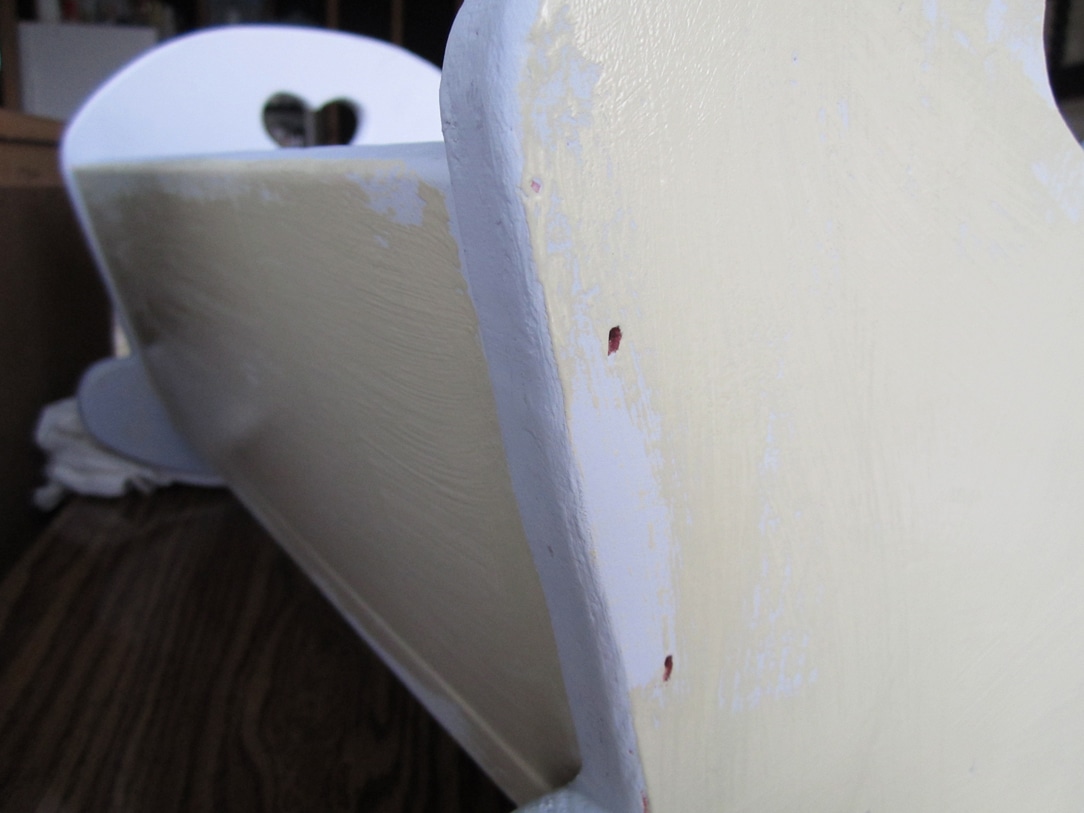 Once the paint was dry, I used my dark and clear Annie Sloan wax until I reached the look and feel I was going for. Then I distressed the edges of the cradle. This is what I was waiting for… The hot pink popped through the distressed edges.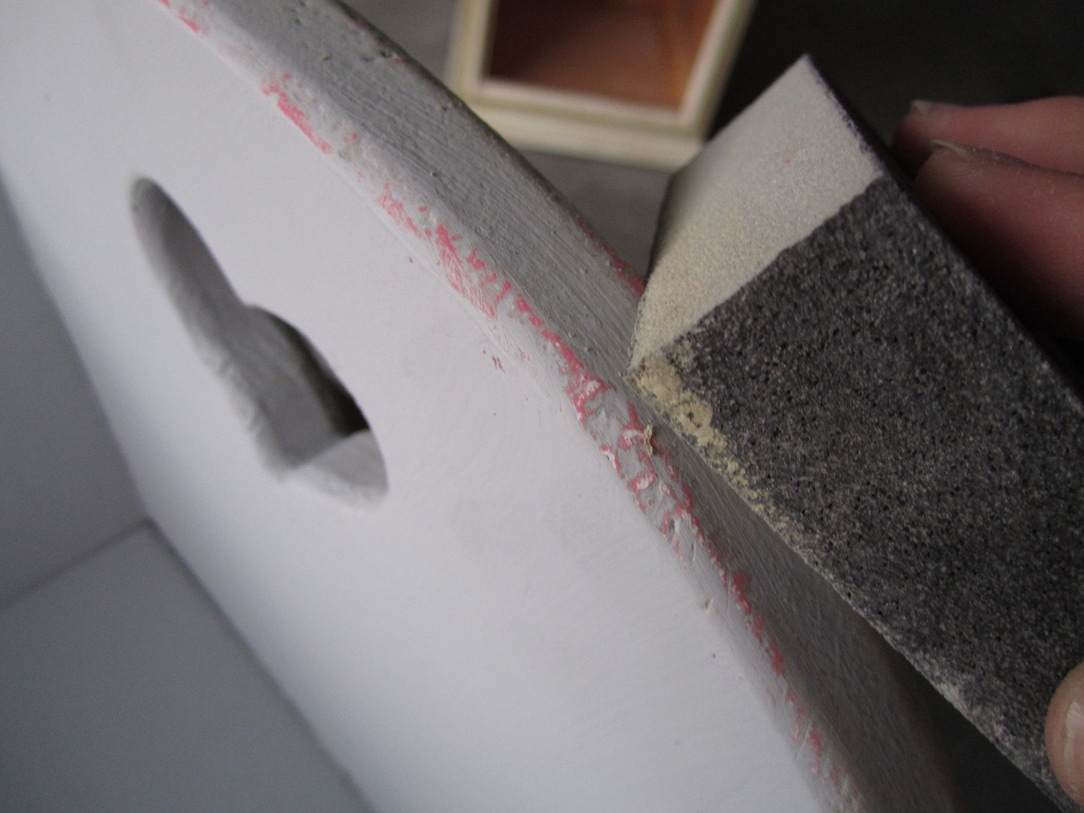 OK, now for the baby blanket. I don't really know how to sew very well, so I decided to go with a knotted blanket. I know you've seen these everywhere! So easy to make and cool effect. I found some leftover material from her heart shelf and desk chair. I measured the inside of the cradle and added three inches to each side. Then I cut three inch strips about one inch wide all the way around.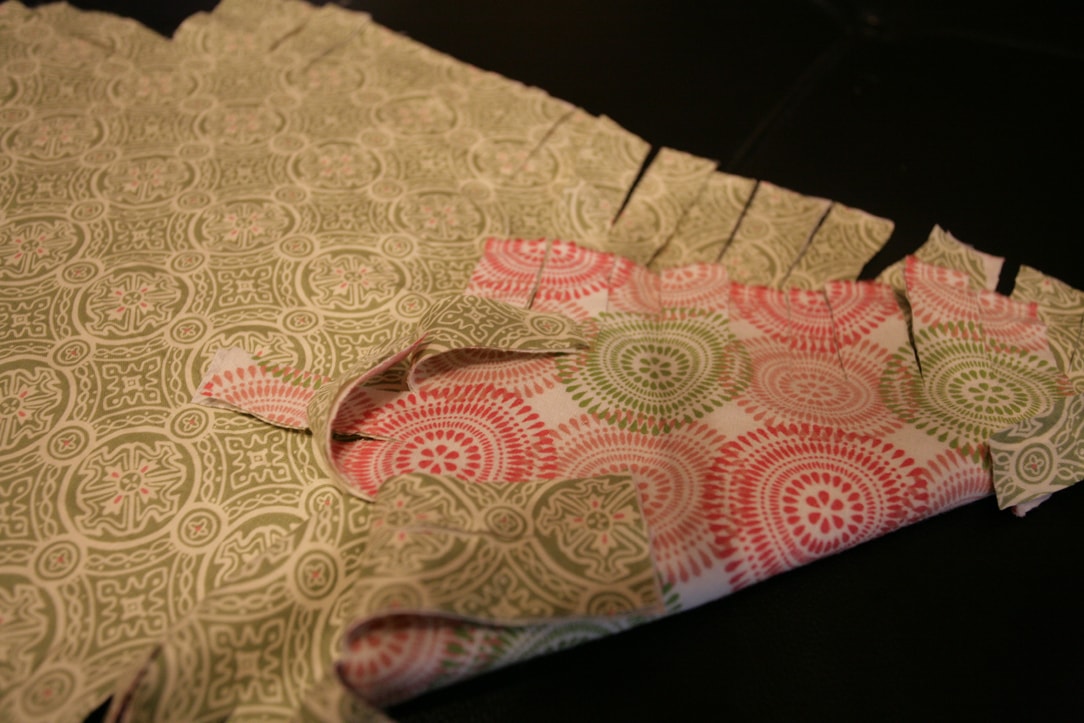 I inserted a little piece of fluffing between the two pieces of material to give the blanket a little padding. Then I tied both pieces of fabric together with the cut strips to create knots all the way around the blanket.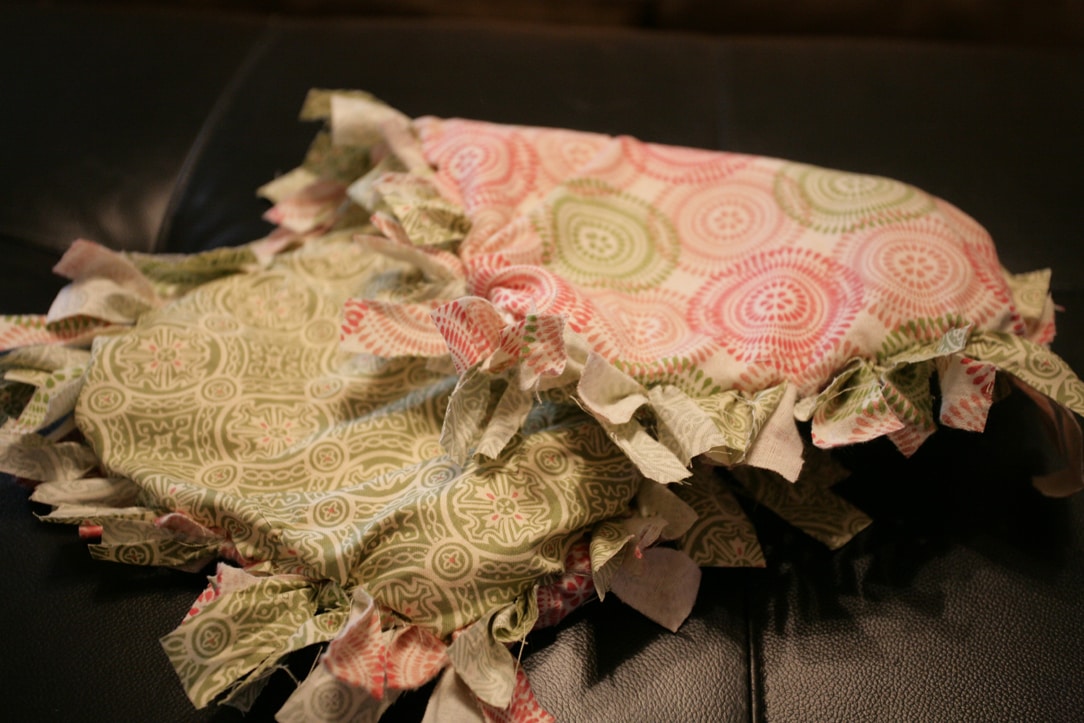 OK, it's ready for a baby doll!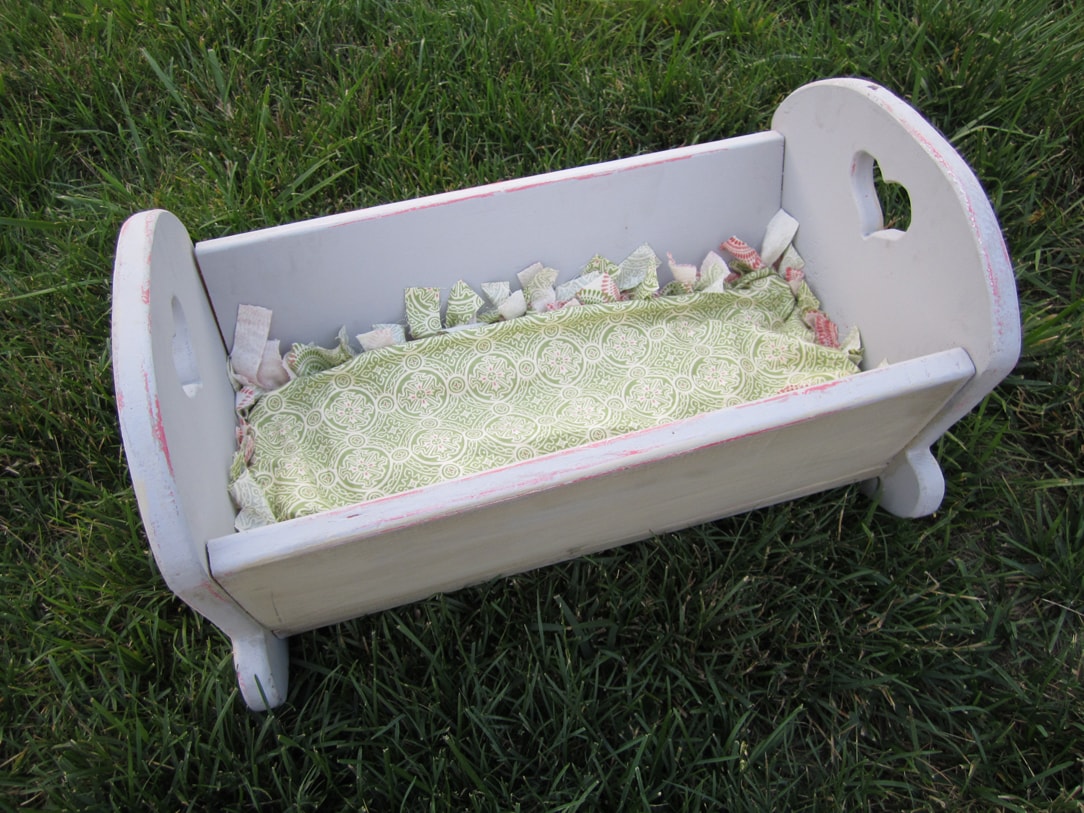 I love how the pink pops through at the distressed edges. And the Paris Grey chalk paint has this silvery blue hue to it depending on the lighting. As you can see, my little lady can hardly wait to use this. She was standing right next to me every step of the process saying "Can Helen use it yet?" Yeah, Helen. I'm not sure where my kid comes up with the names for her dolls.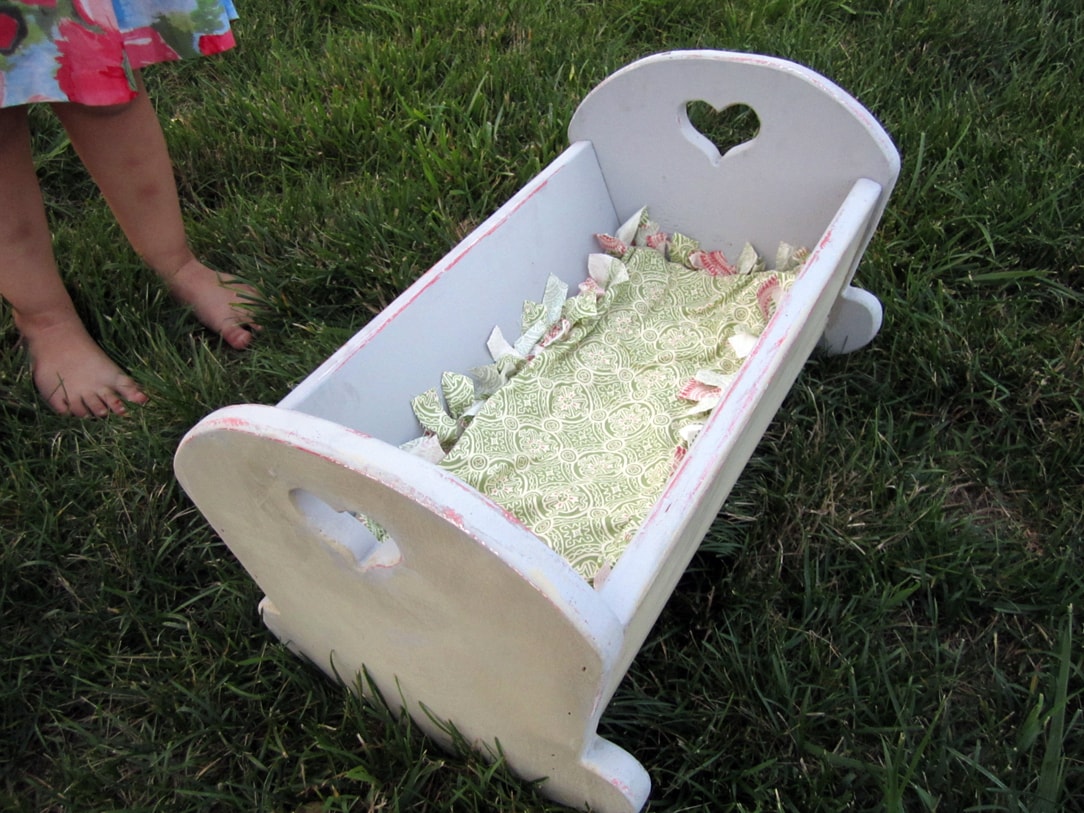 Final costs: $3 for the cradle, $4 for the Krylon spray paint… that's about it! I had chalk paint, sandpaper, and fabric leftover from recent projects. Nice!
I think I have one very happy "mommy".