Yesterday I showed you my newly painted Foyer Credenza that I created with Miss Mustard Seed's milk paint. So where did I get my paints you may ask? A fabulous and funky little vintage and antique shop called Red Posie.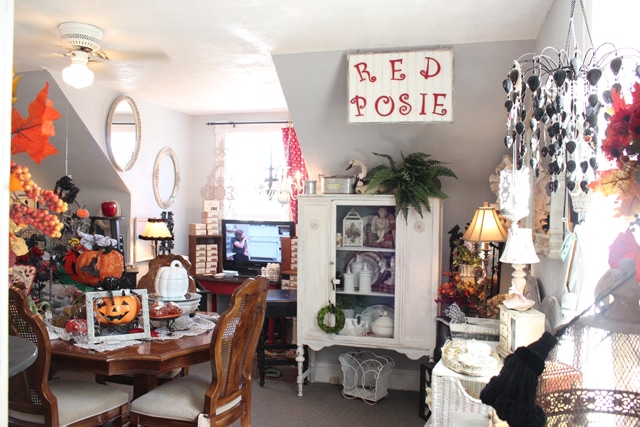 This little treasure is located in Old St Charles MO in Francesca's off Jackson Street, BUT they also have a fabulous online store and Etsy shop where you can purchase tons of cool items!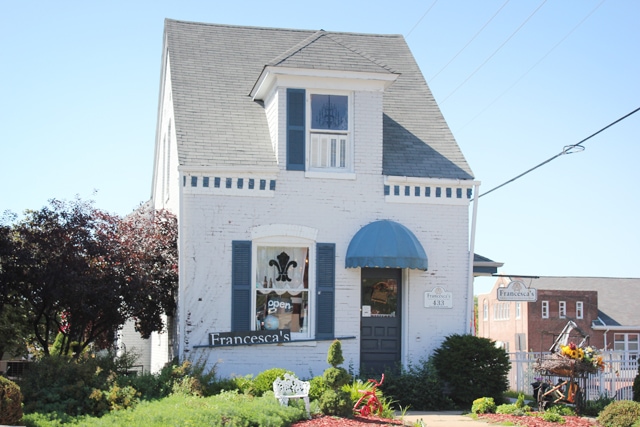 And yes, they are an online retailer of Miss Mustard Seed's milk paint!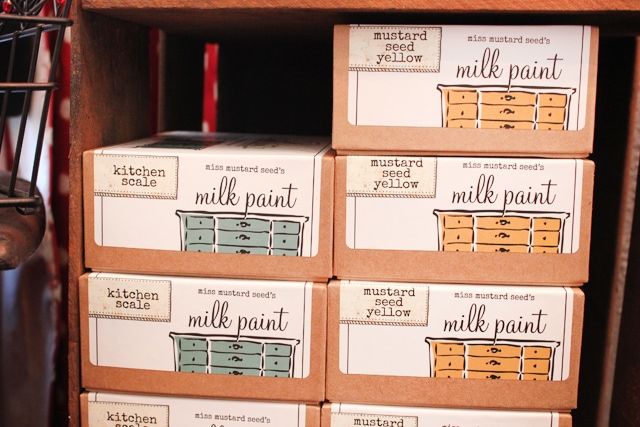 They have every color in stock on the web and in their shop. Aren't the colors just amazing? I used Ironstone on my first project, but can't wait to try out the other fabulous colors.
PSST… COME BACK TOMORROW FOR A SWEET GIVEAWAY!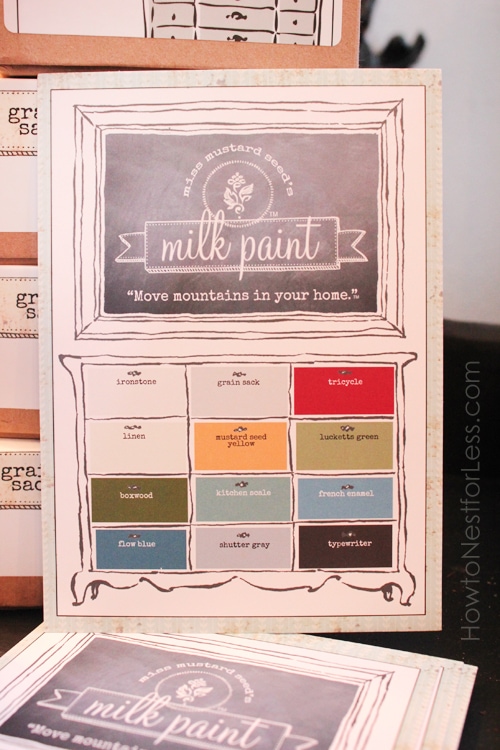 One of the biggest draws of milk paint is the peeling and chipping of the paint, but if you don't like that look you can use the milk paint bonding agent (personally I LOVE the chippy look!).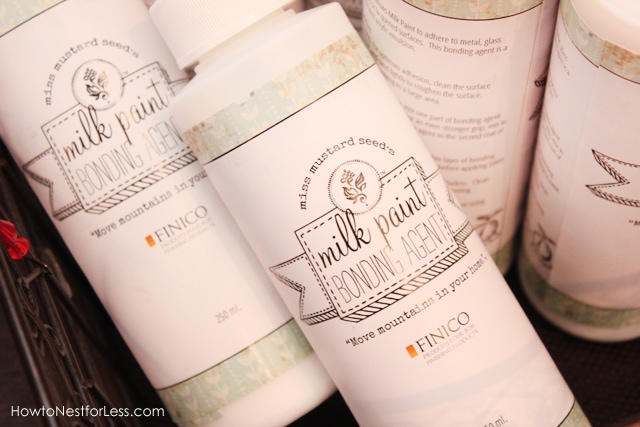 Red Posie also has the Miss Mustard Seed furniture wax to protect your painted furniture and give it a tough top coat.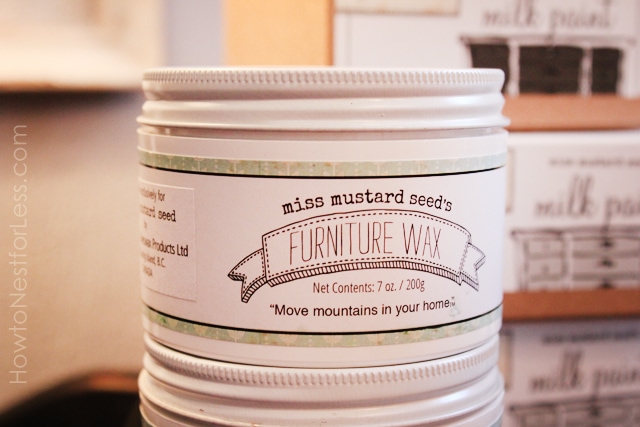 Red Posie has a wonderful display of all the milk paints in their store, plus even a video of Miss Mustard Seed  herself on a television giving tutorials.
Not really the DIY painter? Red Posie has plenty of beautiful painted furniture ready to purchase (which you can even buy from their Etsy shop!).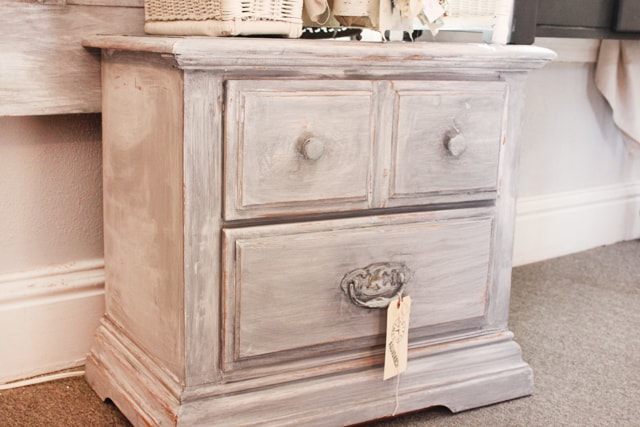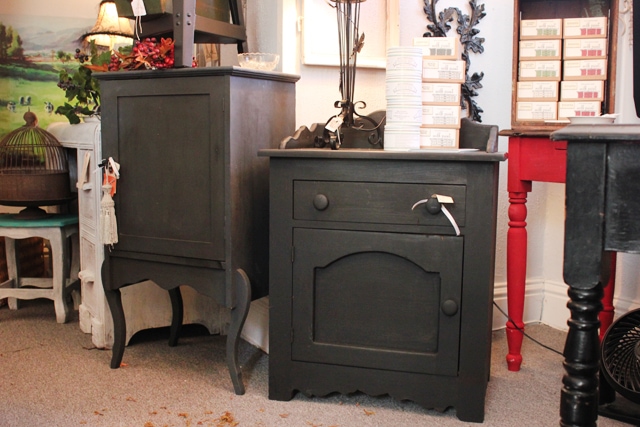 I'm seriously in love with this white buffet and hutch that has the red popping through. Plus all of the treasure that it's filled with…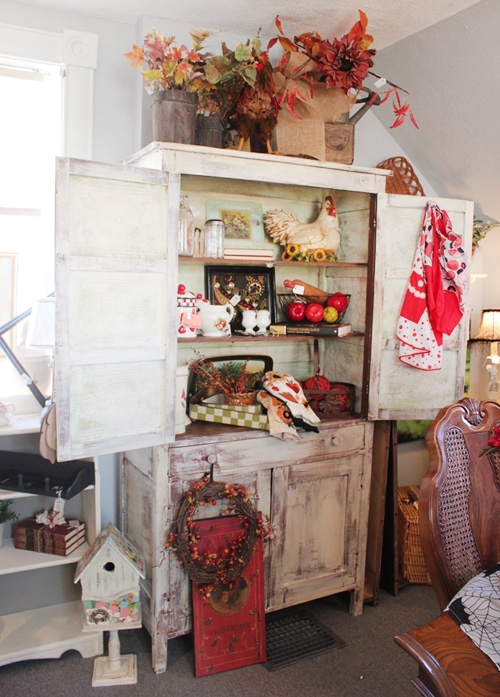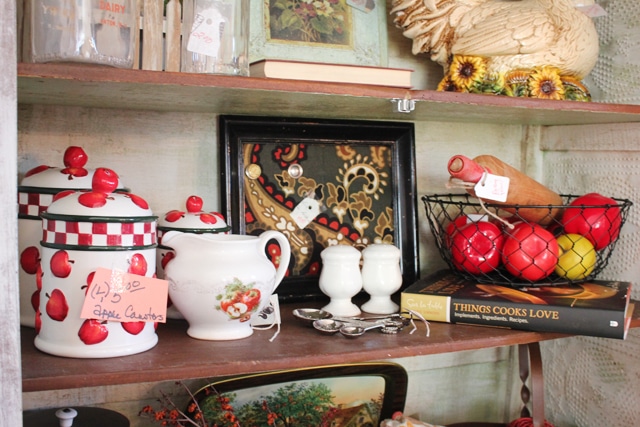 Red Posie has the upstairs space at Francesca's and it's filled to the brim. I think I was up there for an hour going through everything… and snagged some great items including some old books, a small end table, and vintage kitchen gadgets that I'm going to frame and hang.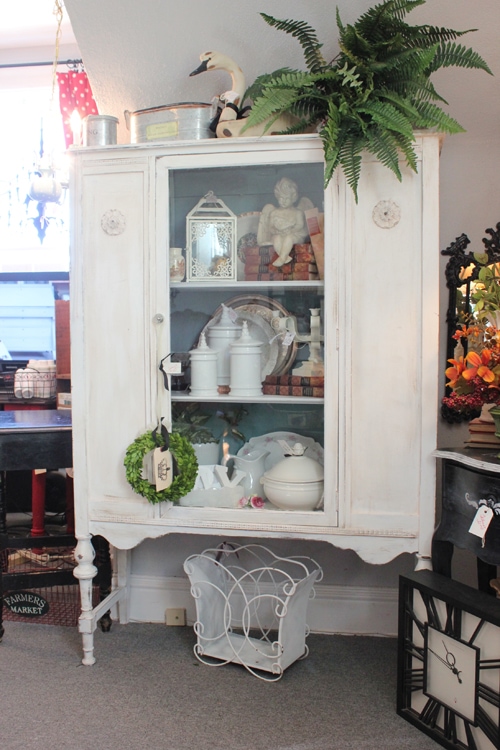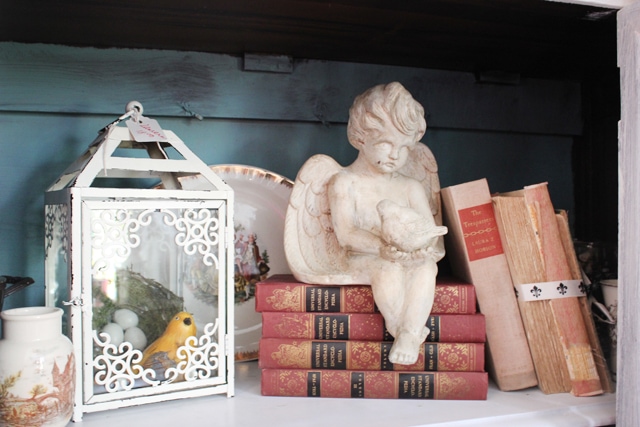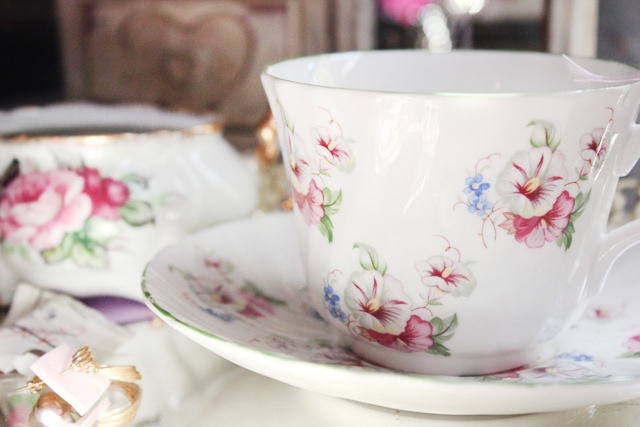 Besides pieces painted with Miss Mustard Seed milk paint, Red Posie is also a huge fan of Annie Sloan chalk paint. I'm obsessed with this Emperor's Silk red chair with the vintage pillows.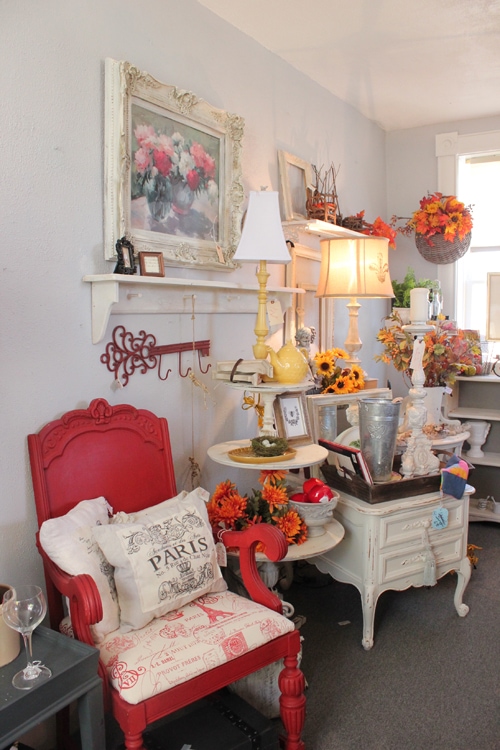 And did I mention everything is reasonably priced?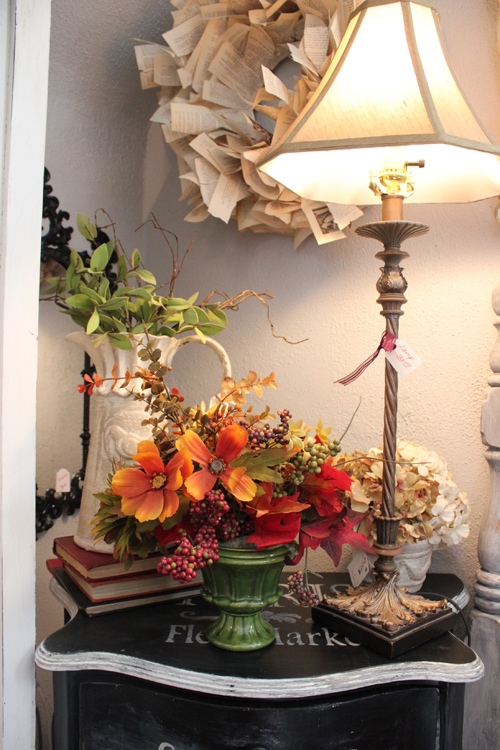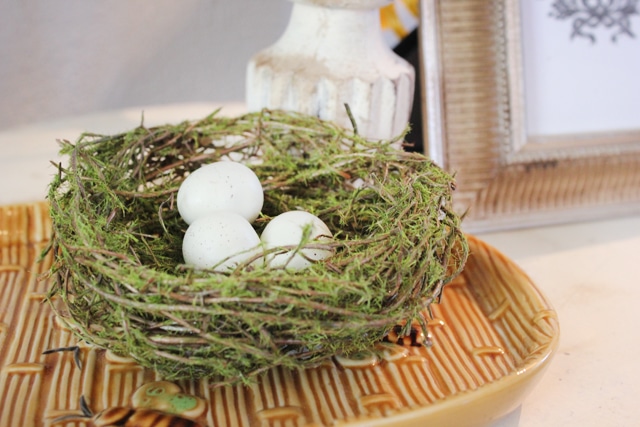 Red Posie also has a large table set up with Halloween antiques. I can't wait to see what they have at Christmas!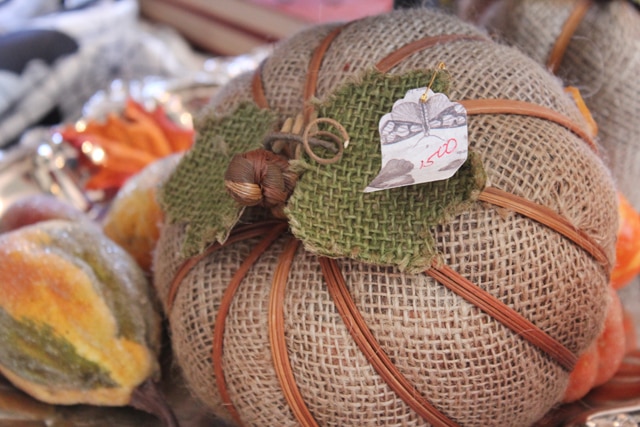 So if you're in the St. Louis area, make sure you stop by Red Posie in Old St. Charles. OR remember you can purchase the MMS milk paint online through their website!