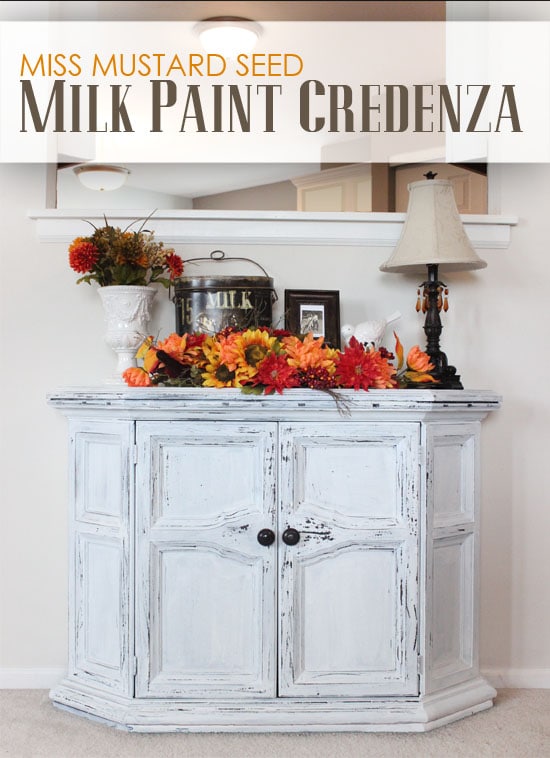 I was pretty stoked when Red Posie (a vintage & antique store in St. Louis) asked me to try out some Miss Mustard Seed Milk Paint since they're a new retailer in the area. I've been hearing about the paint for months and was über excited to get started!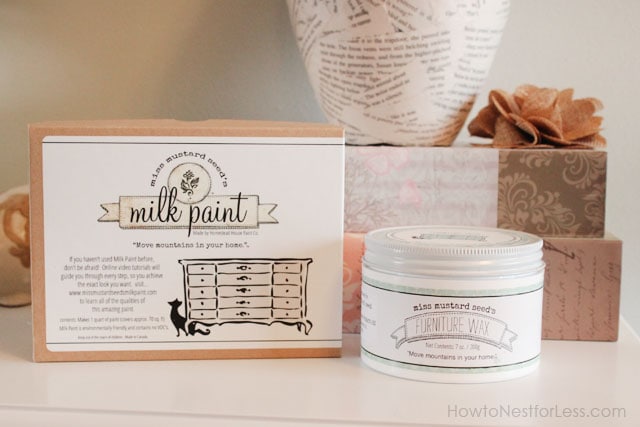 I chose the color Ironstone (white) for my very first project. Now I've never used any kind of milk paint before so was pretty nervous considering the paint comes in powder form. Luckily it comes with easy to follow instructions and you can find video tutorials online at Miss Mustard Seed's milk paint website.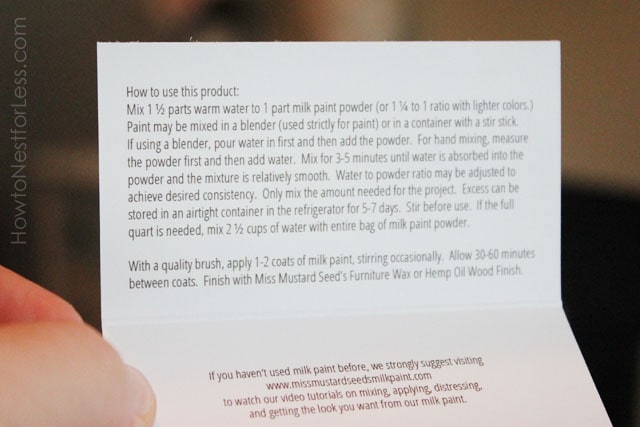 To mix the paint I poured about 1/2 cup of milk paint powder in a plastic cup. I then stirred in 1/2 cup of water (less water since it was a light color and I wanted it more opaque). I mixed it up with a stirrer stick for about 5 minutes and I was ready to get to work.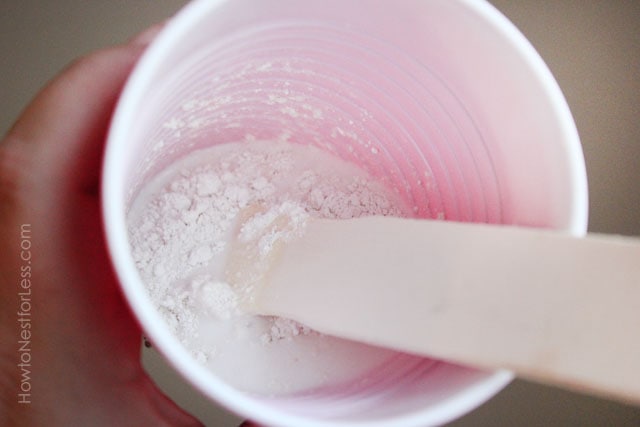 I applied the milk paint with a normal 1.5 inch Purdy angled brush. Once it was dry you could tell it was started to bubble up in some places. I took a metal putty knife and scraped the entire credenza. Wanna see the entire piece?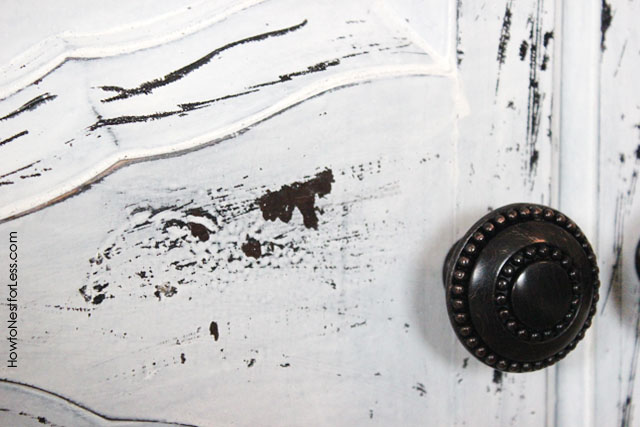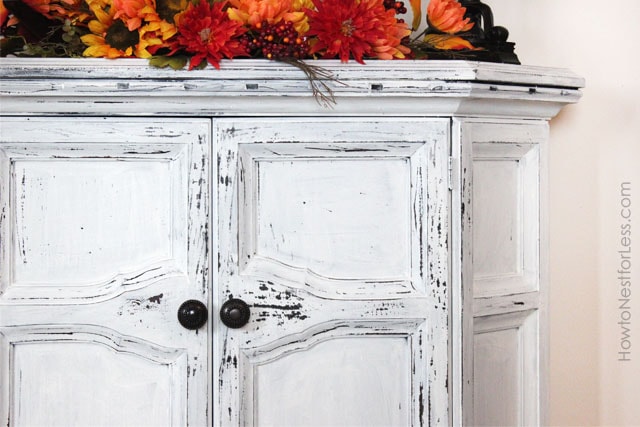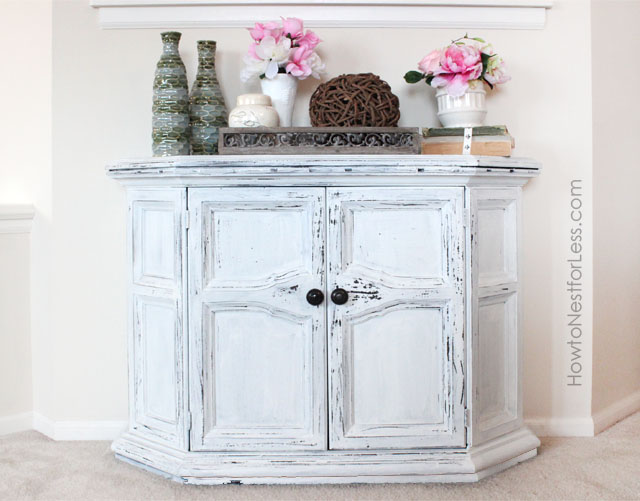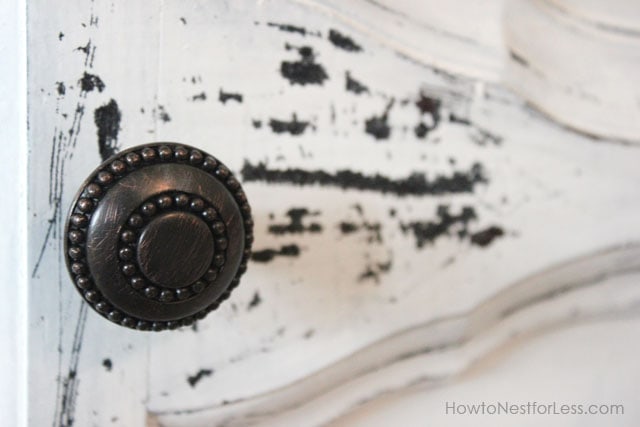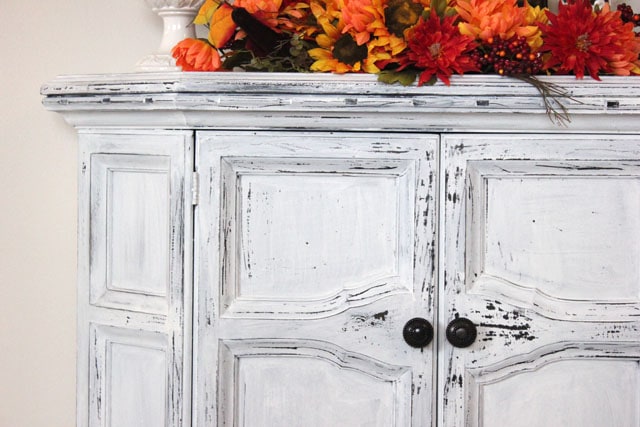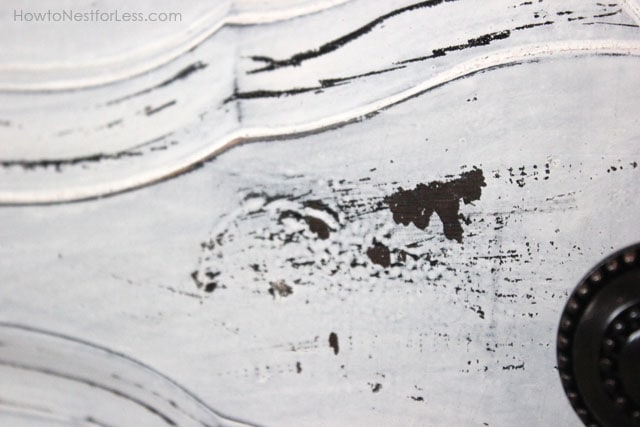 I have to admit I was super nervous about using this paint until the piece was 100% finished. Then I breathed a huge sigh of relief… yep, I'm totally diggin' it.
Do you want to try Miss Mustard Seed Milk Paint? I might just be having a GIVEAWAY this week from Red Posie. Stay tuned!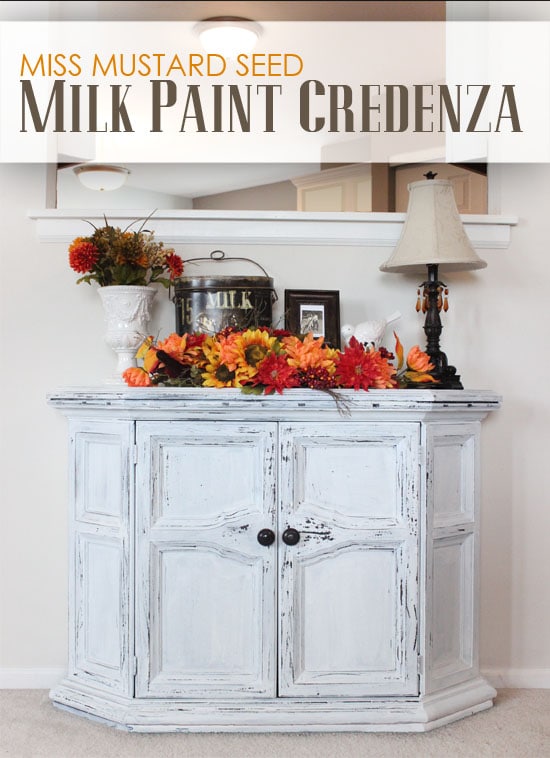 Linking up here: