Make sure you follow me on Instagram and Pinterest for a sneak peek into my recent projects!
The day is finally here. I have to say I'm oh-so-excited to finally share this space with you. I spent over a year planning out our master bedroom so it would be just perfect, and I think it's now my favorite space in the house! C'mon… let's take a tour.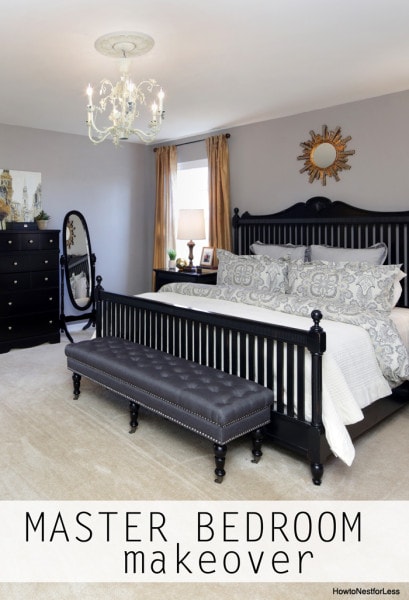 And let me pre-warn you, photo overload ahead.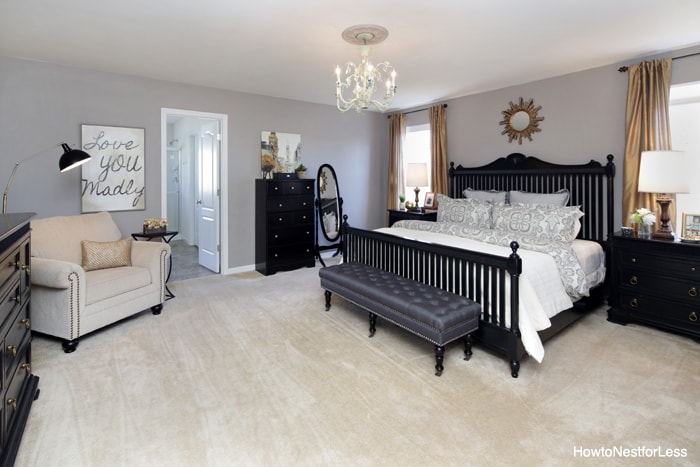 We've had this black furniture for 10 years now. I really didn't want to spend money on anything new, so I built my bedroom around the furniture, playing off the gold hardware. So instead of a yellow and gray bedroom like you've seen around the web recently, I mixed it up a bit with more of a gold or bronze metallic feel instead.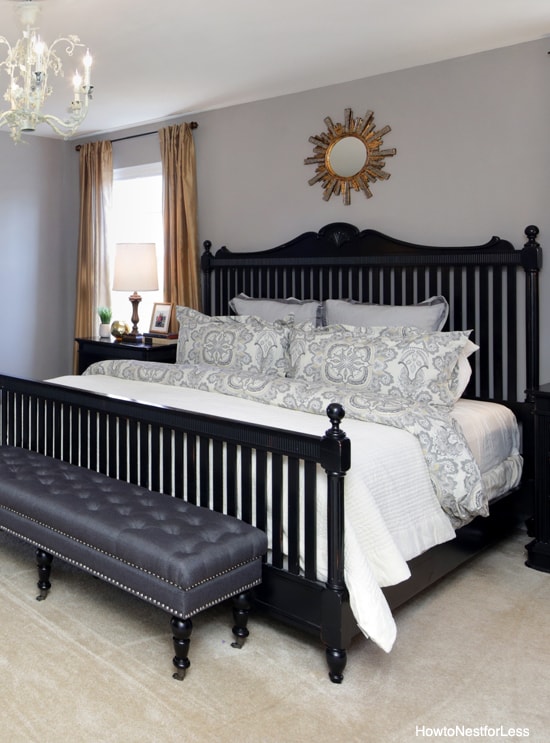 Finding this duvet cover from Pottery Barn was a match made in heaven. Lots of gray tones with little pops of gold.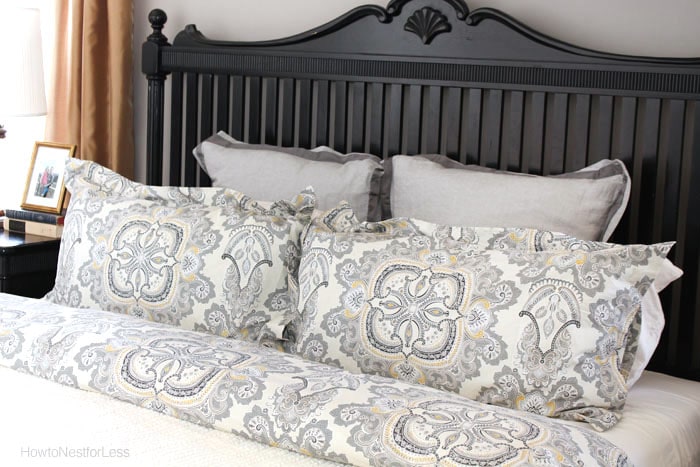 The nightstands are filled with a couple family photos and little places to keep my jewelry at night.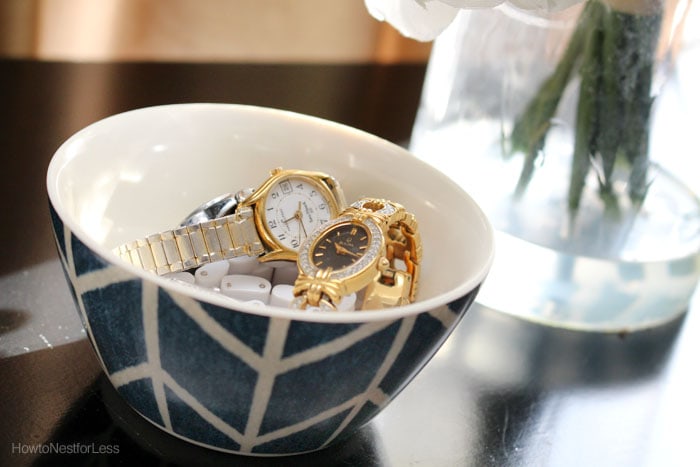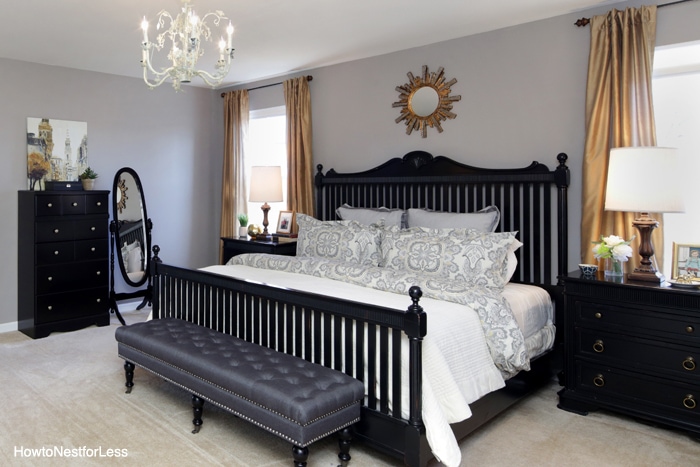 Opposite of the bed is our large dresser and TV.
And then in the corner near our master bath is a little reading nook. I'm completely obsessed with that lamp from HomeGoods. Seriously.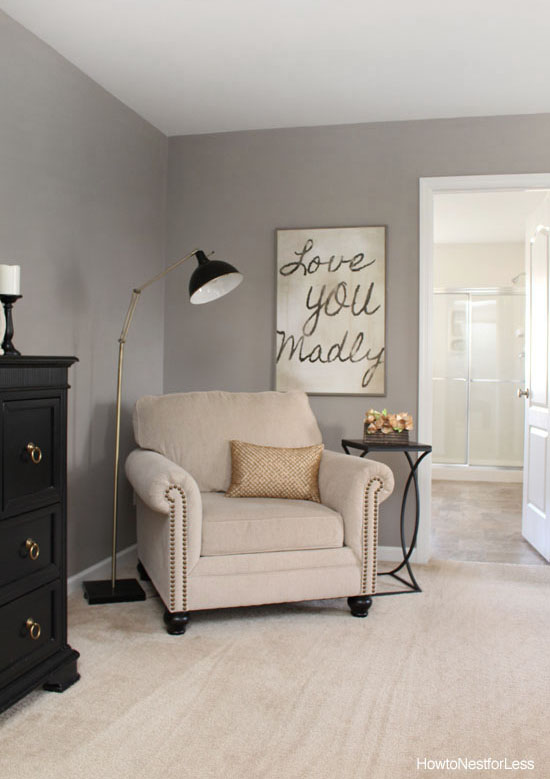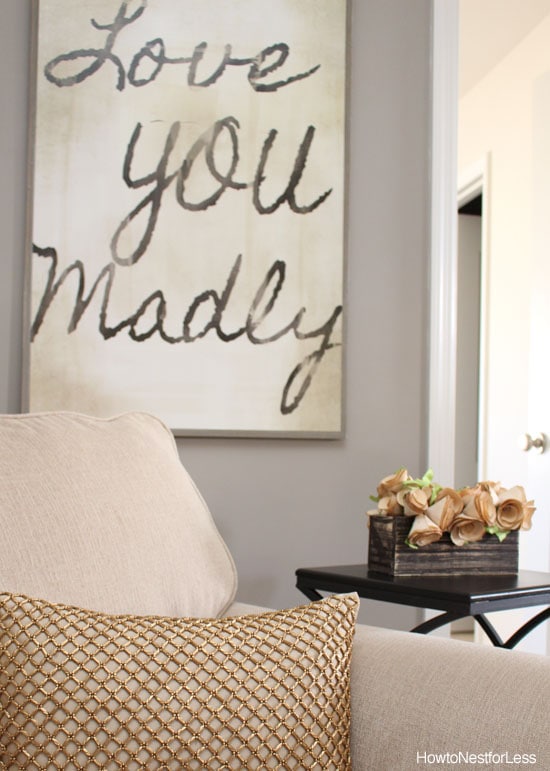 At the foot of the bed we put a charcoal gray bench. It's a great place to put shoes on in the morning, or basically a place to let clothes pile up during the week.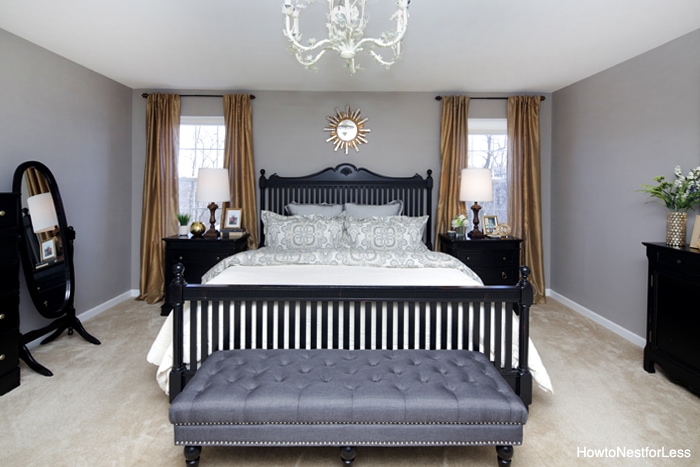 To the right of the bed is a little black console to store some extra blankets and sheets. To dress it up, we found a large gold mirror on clearance. I love how it reflects more light throughout the room during the day.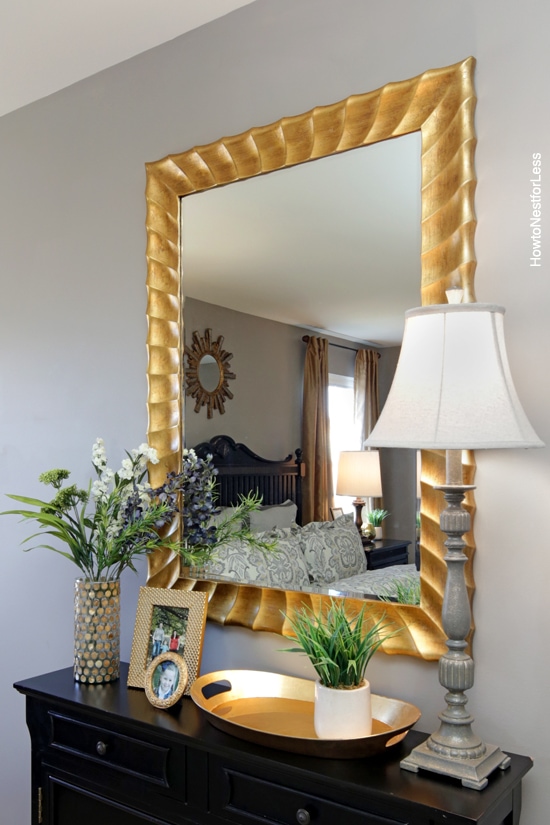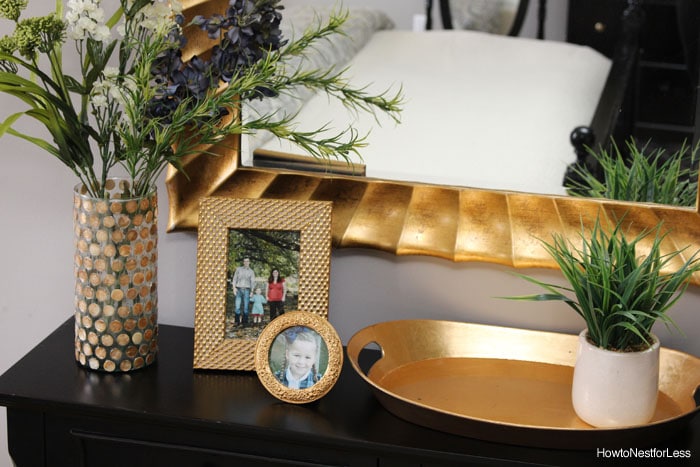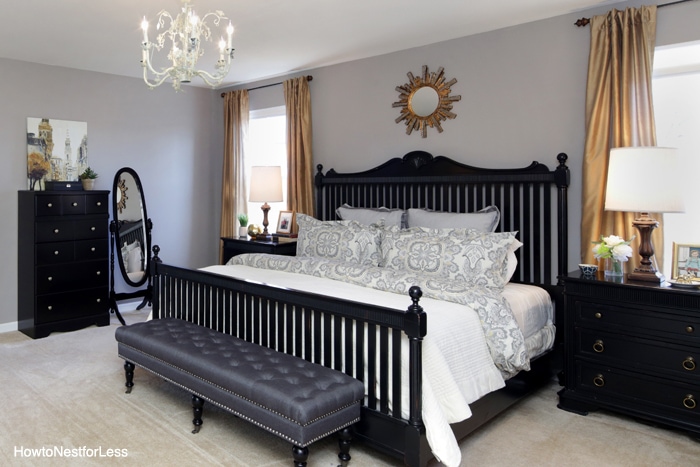 So what do you guys think?
I'm totally in love and happy it's finally off my to-do list!
Tomorrow I'll share my shopping list and cost breakdown.
Stay tuned!