Exciting day today ladies and gentlemen… we are closing on our new home! And while I should be talking about our new place, instead I'm sharing another makeover from my brother's house.
Since he was so nice to let us crash at his place rent-free for the last 4 months, I spruced up some rooms in his home as a big thank you (his kitchen mini-makeover, guest bedroom, Ellie's temporary bedroom plus two bathrooms underway).
Well today I'm finally unveiling his master bedroom. I showed you guys the mood board a few weeks back and it's finally done! And in case you were curious, here's a little before shot…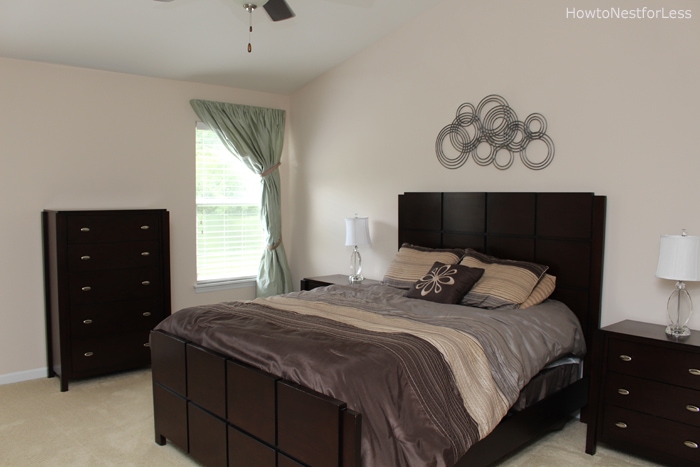 And here's the after…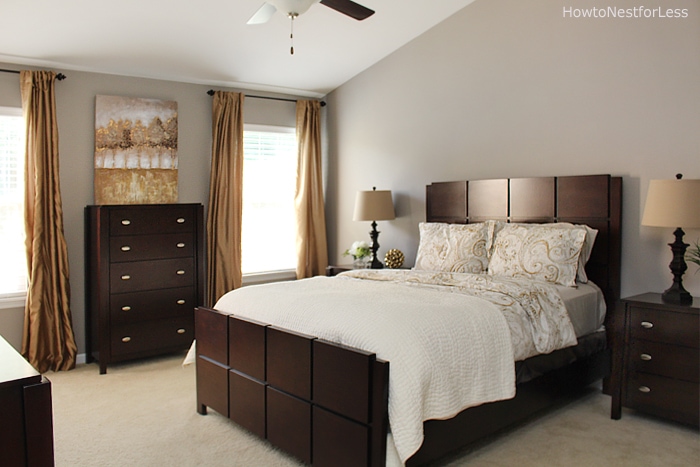 So as a bit of a backstory my brother really loved our master bedroom from the old house and wanted to steal the same look, just adjust it a bit to be a little less girly.
A lot of the color scheme stayed the same though, mostly because we pulled colors from his new duvet cover from Pottery Barn.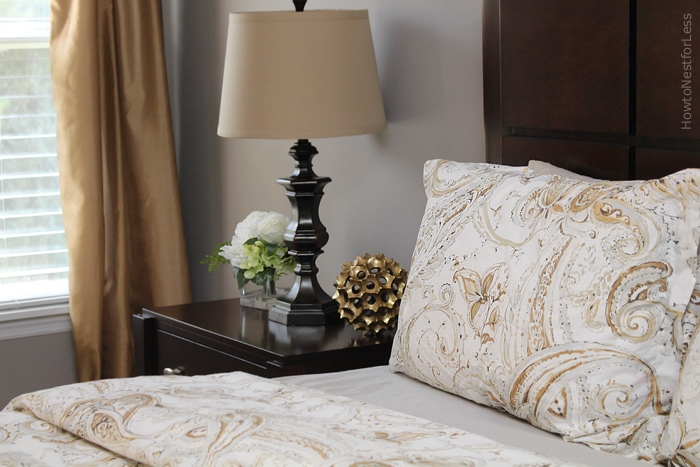 The nightstands I kept simple with new, larger lamps and some greenery. As a dude, he didn't want a lot of knick knacks to dust around. As a busy mom, I completely understand that!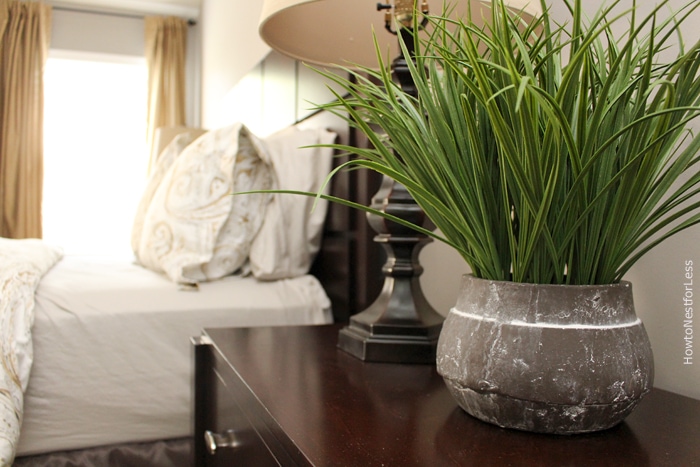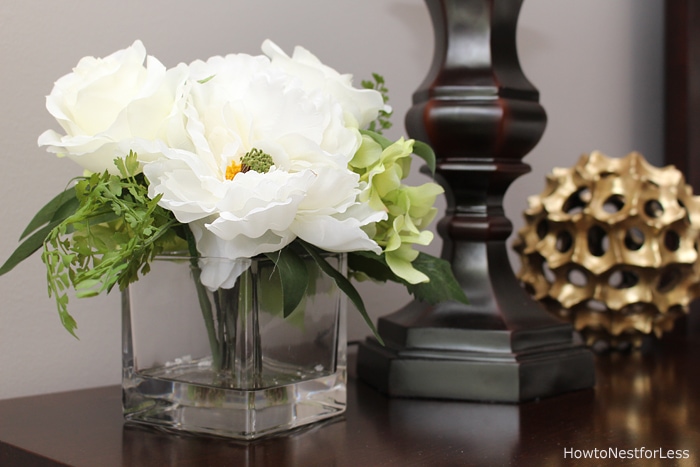 I purchased new gold curtain panels for his bedroom and found some really cool artwork from Hobby Lobby.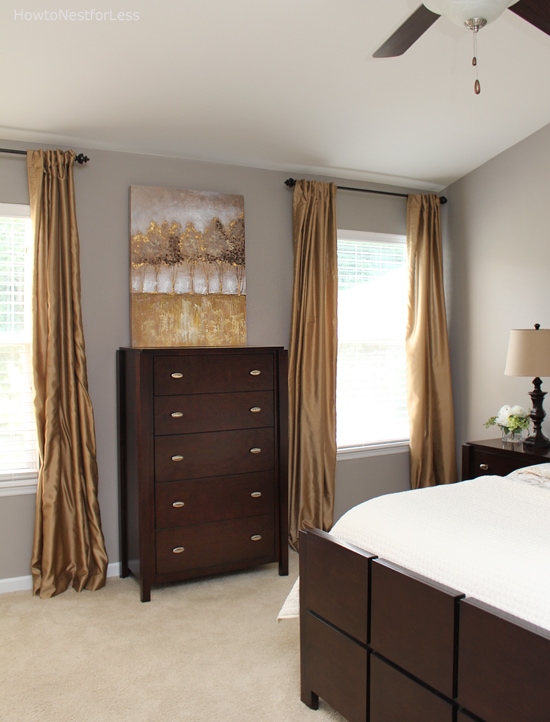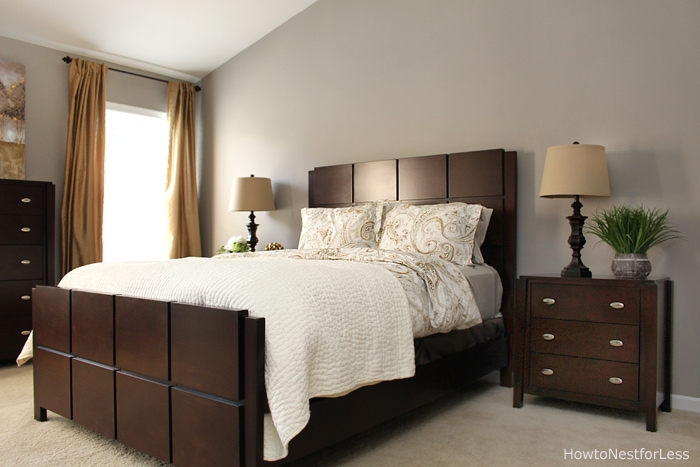 Across from his bed sits his dresser. I just added some additional greenery and some gold photo frames. And that door leads to his master bath which I hope to finish up in the next week or two!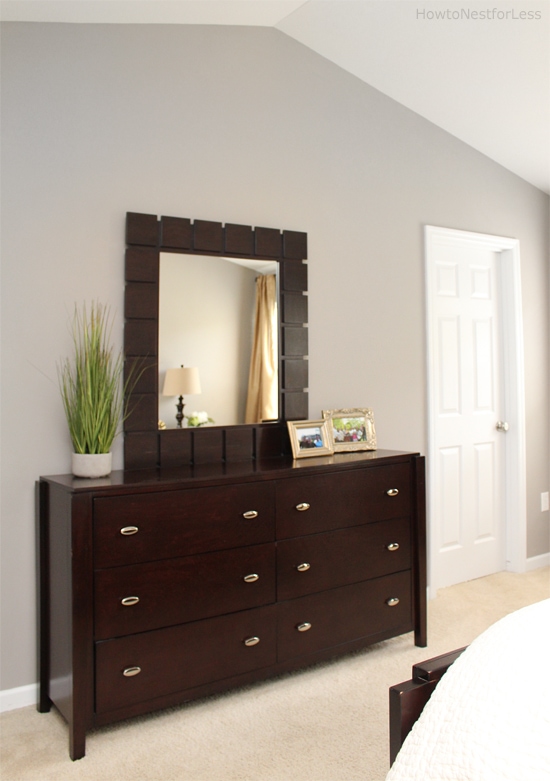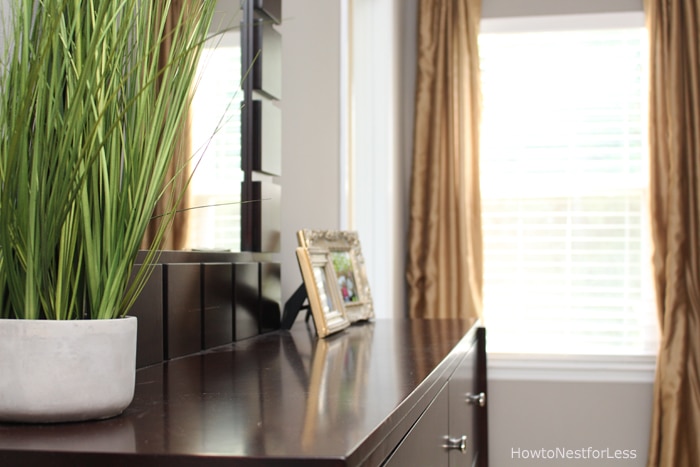 And on the wall with the door to the hallway and his walk in closet I hung an abstract piece of art I found from Hobby Lobby. Seriously, I was surprised at the stuff they had in stock to work with his new bedroom décor.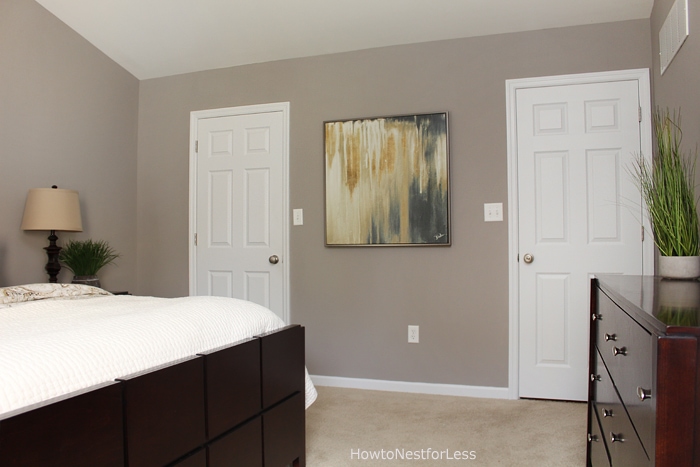 One thing that was in my original mood board design that I omitted from the final bedroom makeover was the artwork above the bed. The framed prints I wanted to use were $200… gorgeous, but we were trying to do this room makeover on a budget. Maybe down the road we'll add them, but for now I'm ok with the blank space.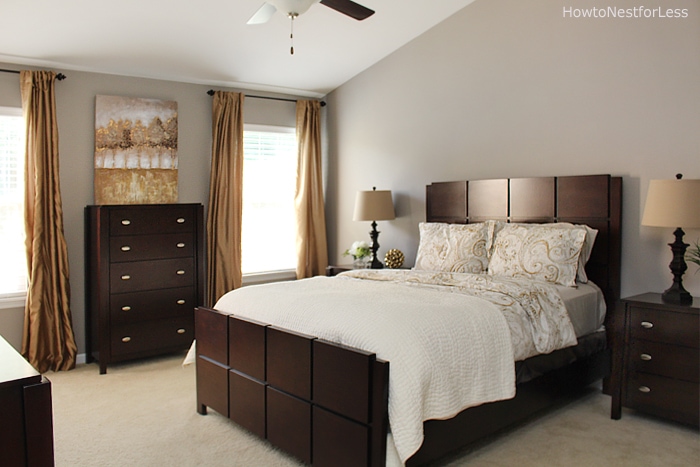 Alright, guess I better get back to moving, right? I'm taking the rest of the week off to focus on unpacking boxes. Next week I'll give you guys a tour of the new place so stay tuned!