I showed you guys some behind the scenes details of our new homework room last week with our mood board and new built ins, and now I'm happy that reveal day is finally here. Come take a tour of our favorite new space (and get ready for photo overload!).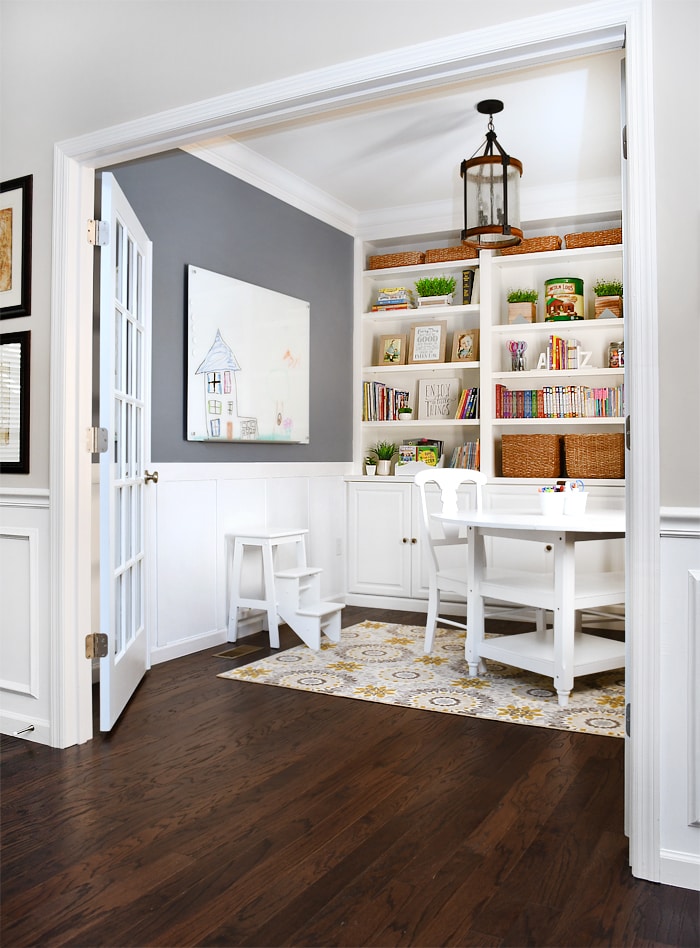 As mentioned last week, this room on our main floor is pretty small (just about 9x10ft) and sits between our dining room and family room just off the entry foyer. We really struggled with what to do with this space but it has quickly become my new favorite room in the house.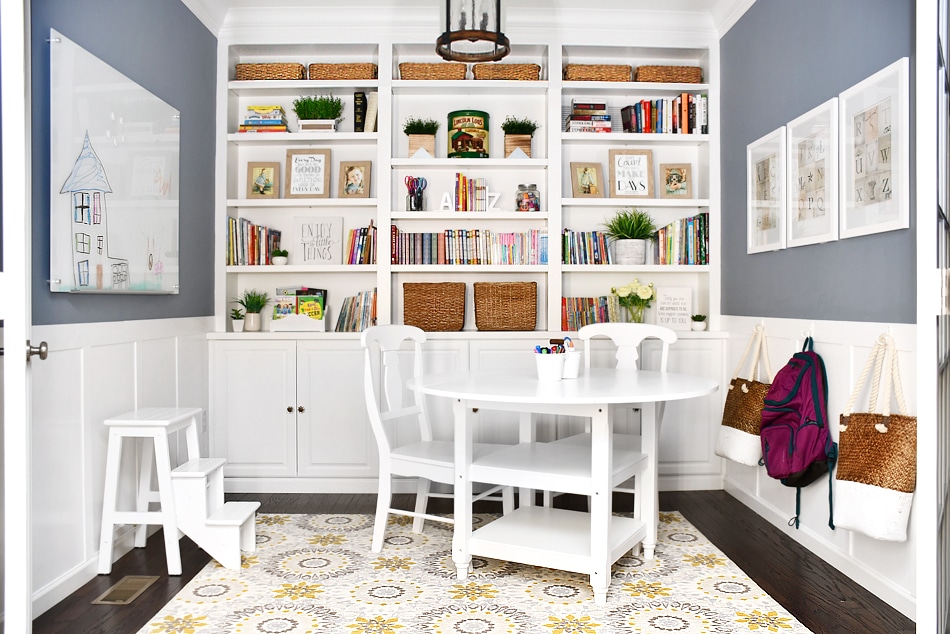 The white built ins gave us a perfect place to store all of Ellie's books. The kid LOVES to read. I actually have to shake my head at her for reading too much at times… in the bathtub, while eating breakfast, in the car…. she has a book with her wherever she goes!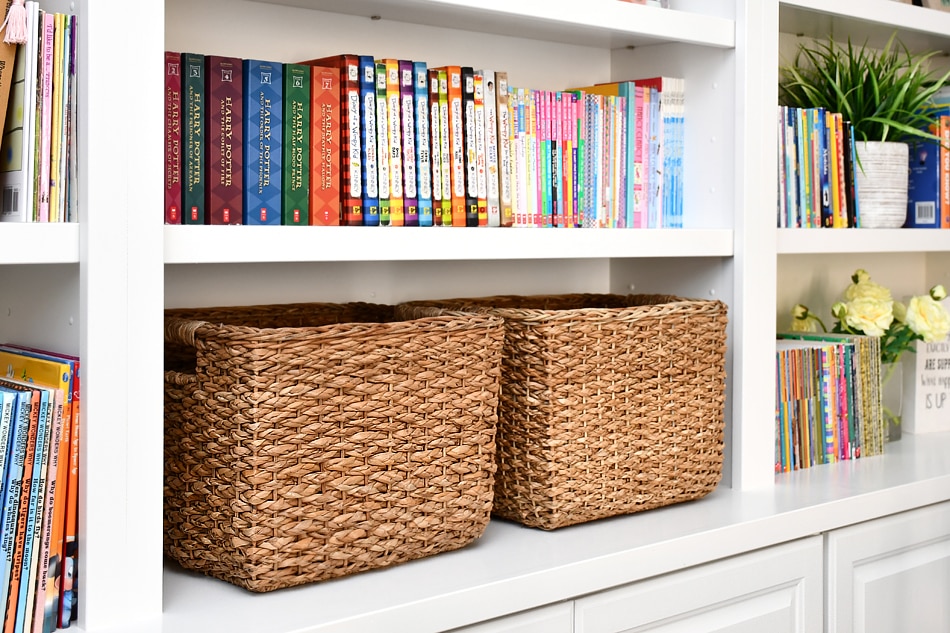 By the way, if you ever get built ins or just buy shelving units, invest in shelf peg hole plugs. They really finish off the bookshelves and help the white blend in seamlessly so you don't see a million of the drilled holes everywhere.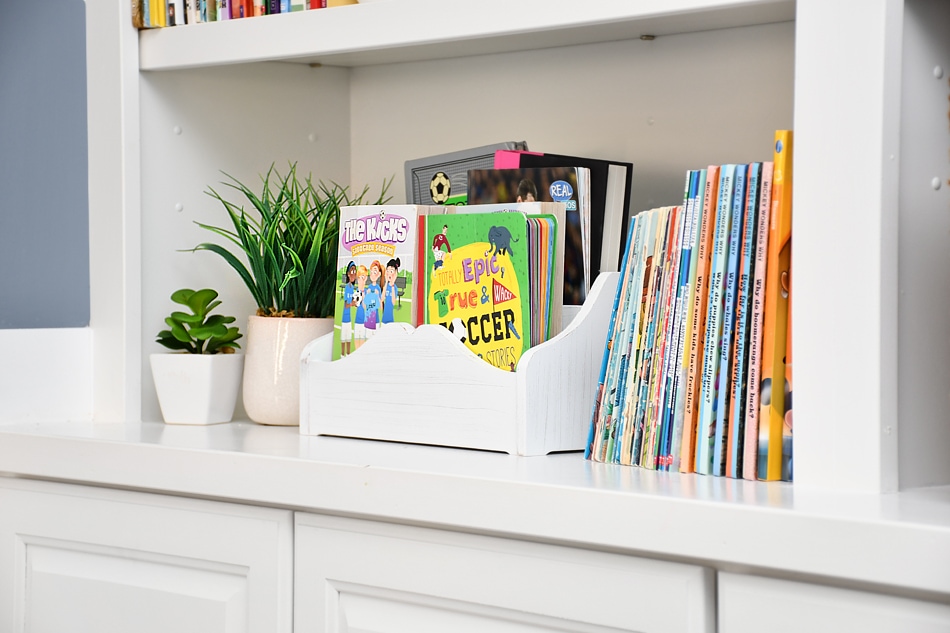 Besides books we filled the shelves with picture frames & printables, storage baskets from Target, and lots of greenery to add some color to this windowless room.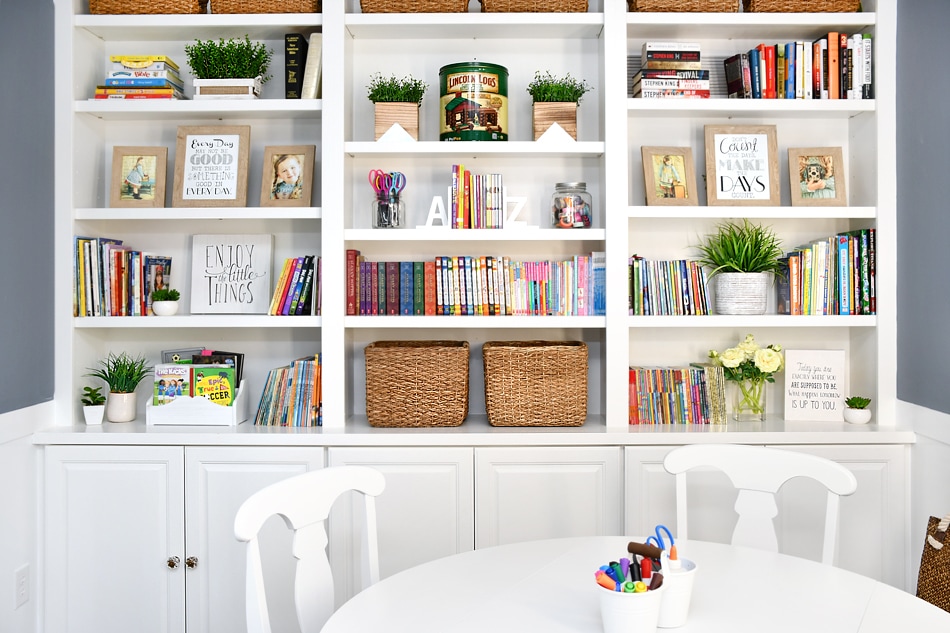 The table was actually a Christmas present to Ellie from my parents. She asked for a playroom table… seriously. The kid just wanted a place to do her crafts and color! My mom purchased it from Overstock but unfortunately I can't seem to find this one anymore online. You can find the chairs here (I purchased them separately), but let me know if you can find the table anywhere. I'll keep looking too 😉 Love that it's a drop leaf round table. Folds down nicely and can be placed against the wall if we need more space in this room!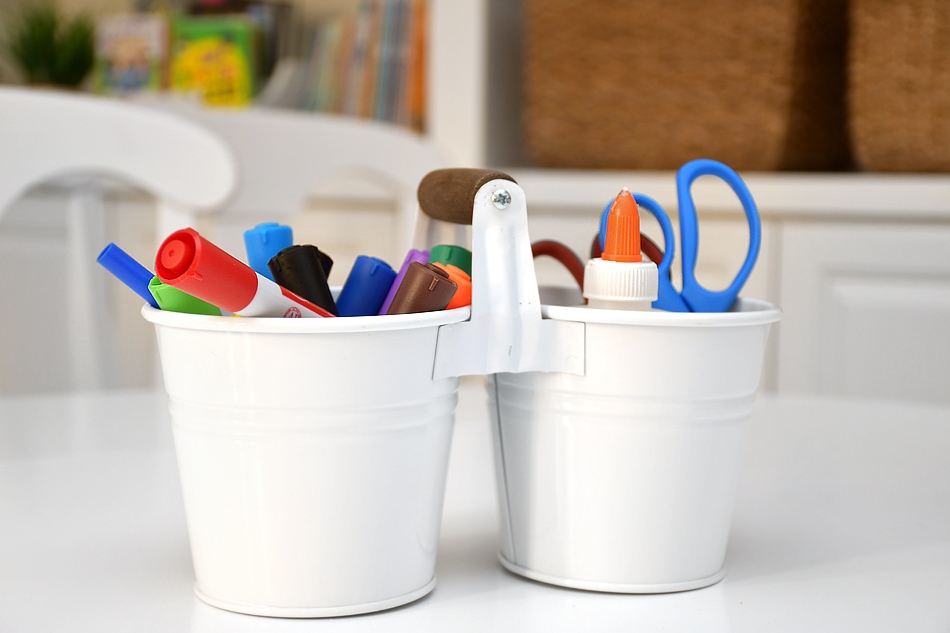 On the table we have little buckets where we keep Ellie's scissors, glue, and markers for her favorite part of the room… the magnetic dry erase board!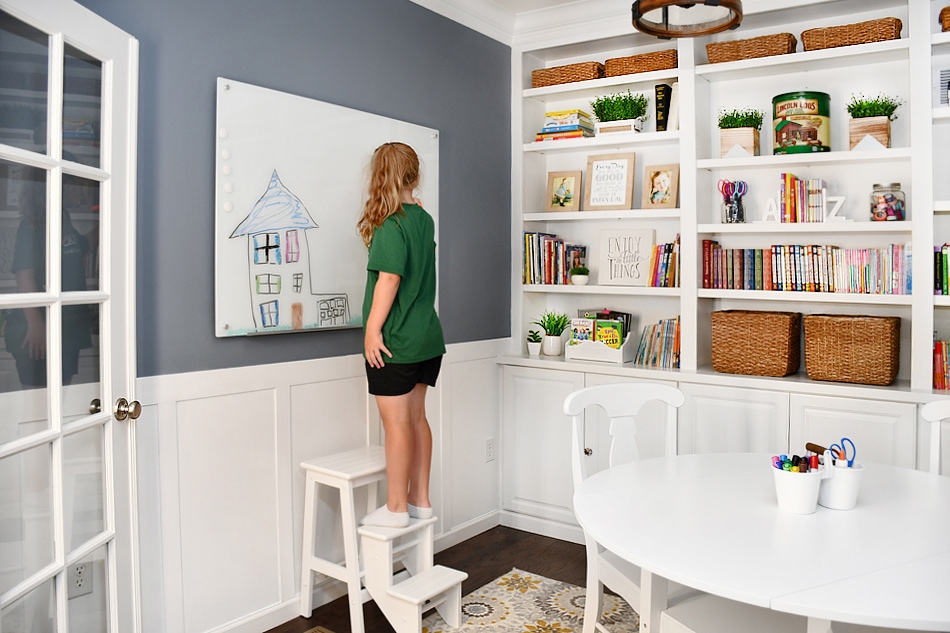 We purchased this dry erase board from Amazon and it's awesome… and HUGE (3 x 4ft). It was super easy to put up… I bet we did it in under 15 minutes. Love that it has a marker tray, too. You need pretty strong magnets for it though, just an FYI, but it did come with 5 of them that work pretty well.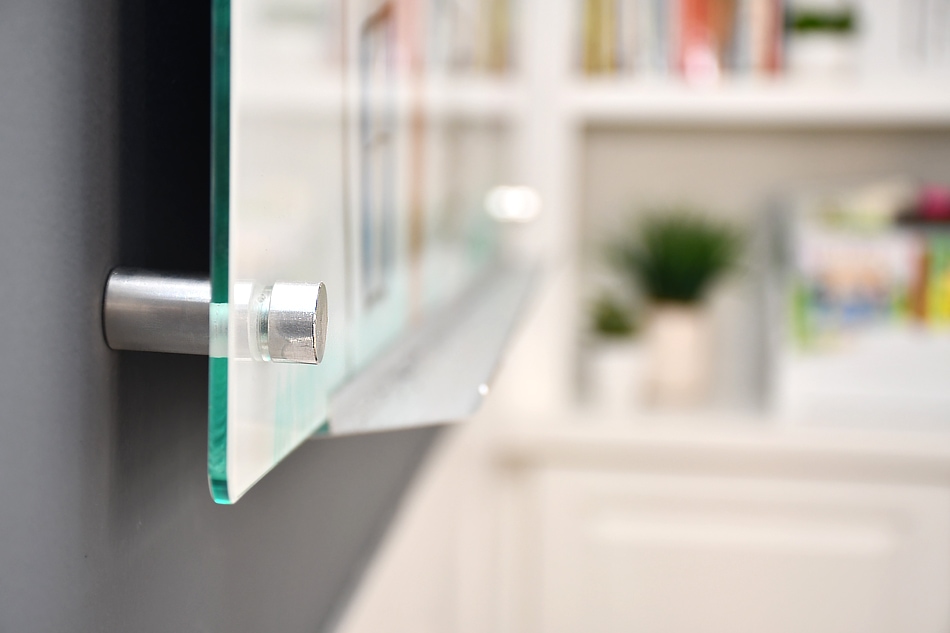 We also purchased a little white step stool for Ellie so she can reach the top of the dry erase board. Seriously love glancing into this homework room everyday and seeing Ellie's drawings… melt my heart.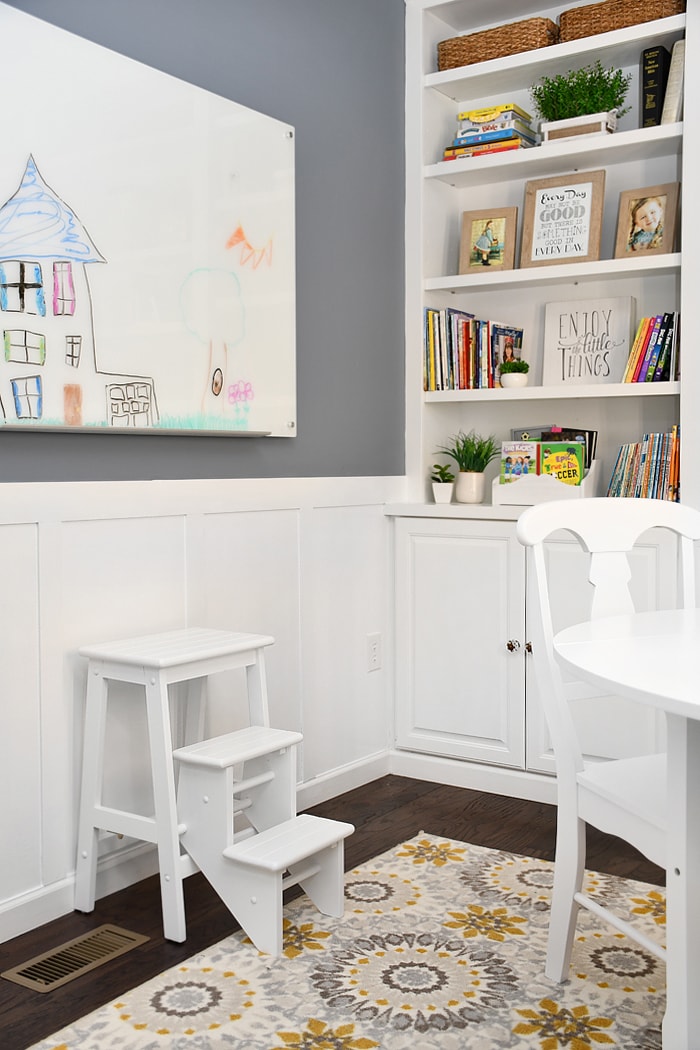 On the other side of the room I hung three vintage alphabet printables. I actually created these for my nephew's bedroom awhile back but edited the files a bit to work in this room.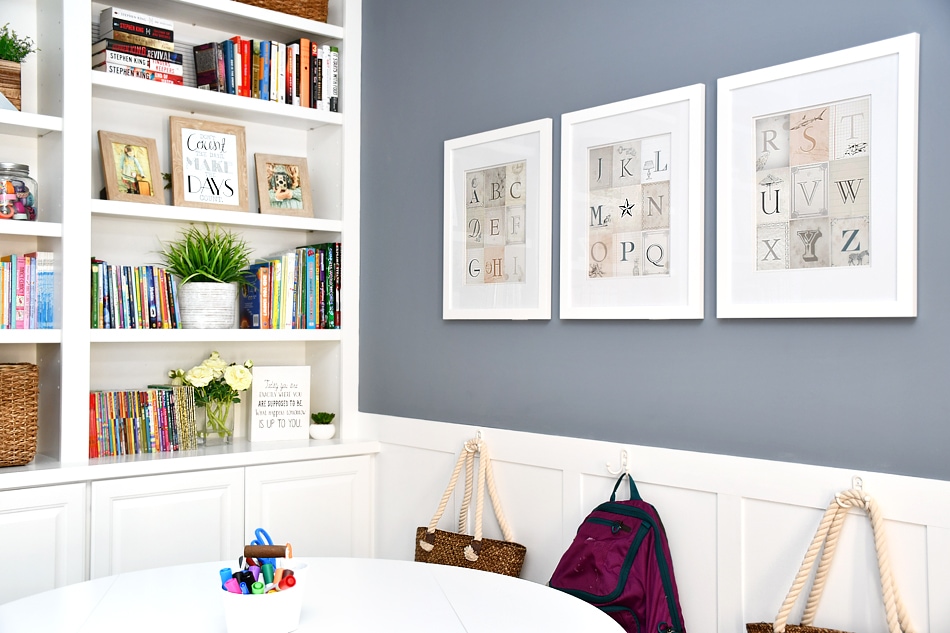 On either side of the built ins Ben and I added some board and batten trimwork to break up the SW Storm Cloud paint color (it was getting dark in there for a room with no windows). We then added some white hooks so Ellie can hang her bookbag and soccer bag, etc.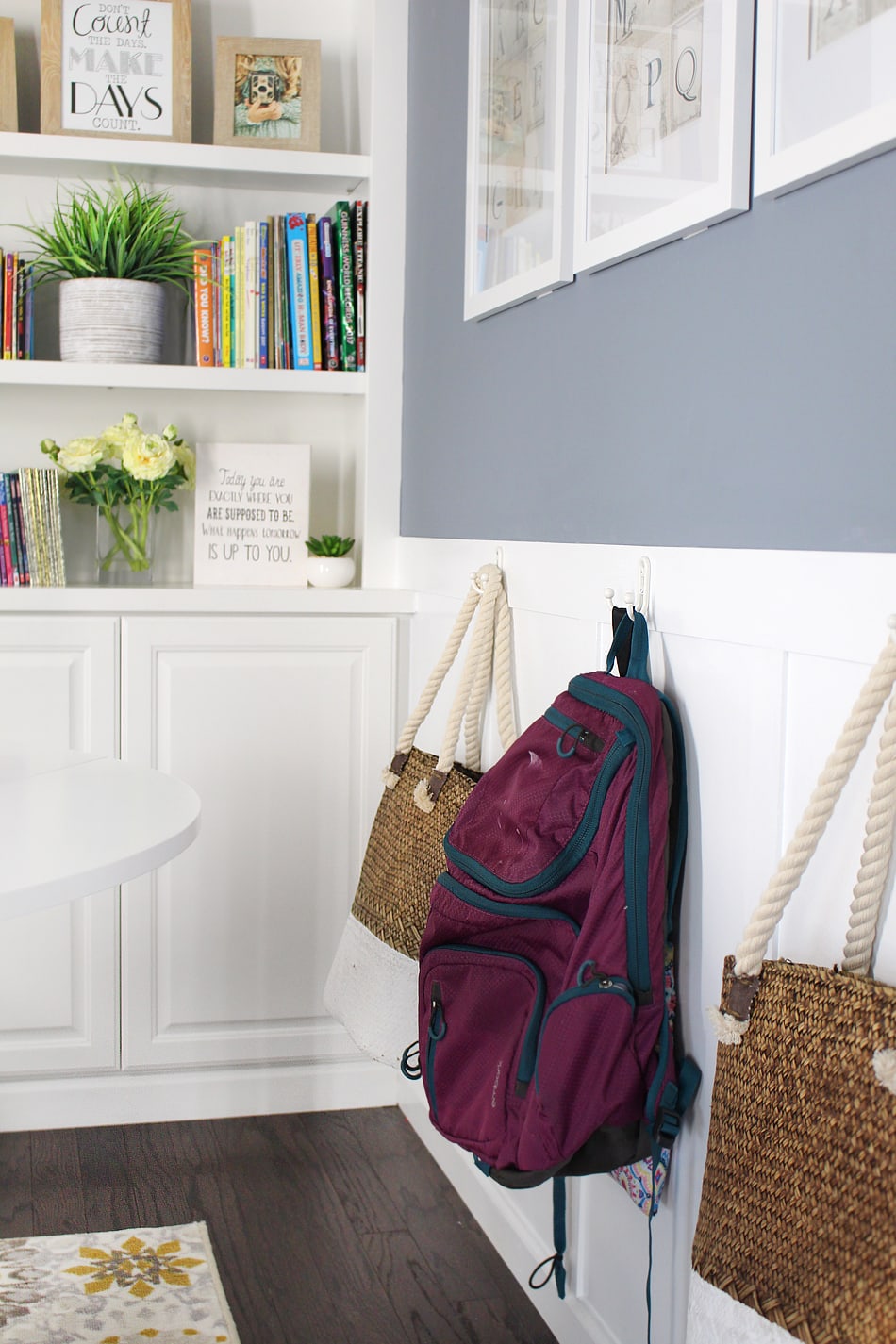 The ceiling light is from Lowe's. We decided on this pendant since we love how the dark trim ties in with our hardwood floors. And the yellow and gray area rug is from Target. We actually had it in the entry foyer in our old house.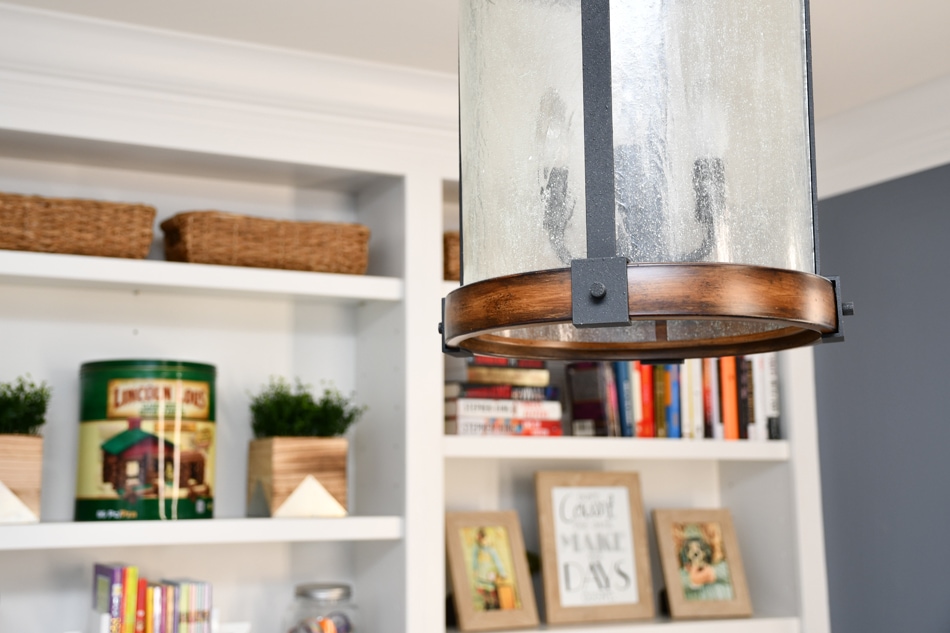 And that's about it for the tour of our new homework room! Sure had a lot to show & say for a little 9 x 10ft room! Stay tuned because later this week I'll share the free printables with you guys (including the little black and white framed ones on the bookshelves) and we'll talk more about the board & batten.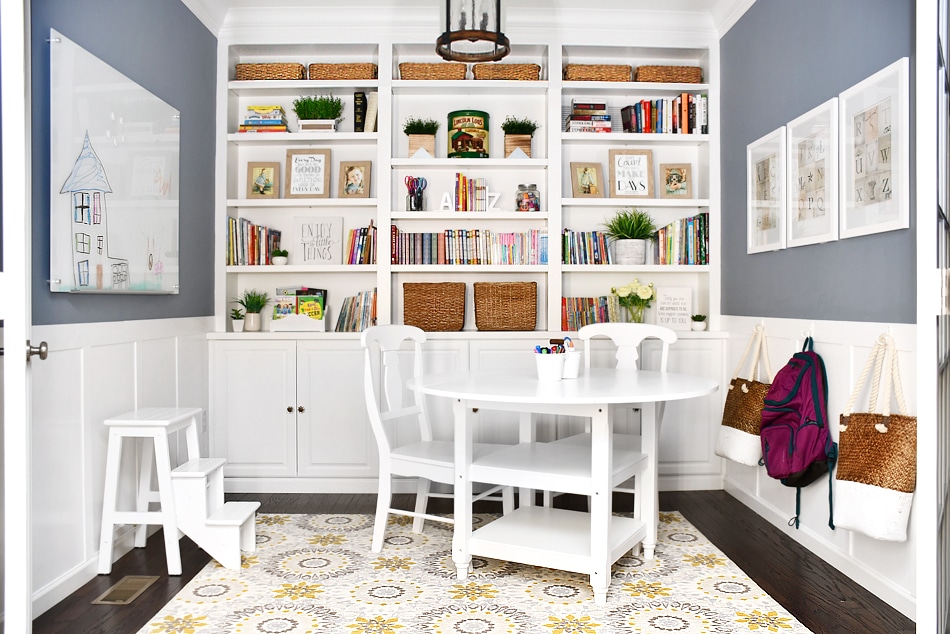 Until then, I'm going to hang with this little peanut and maybe play a game of hangman!