You guys are in for a treat today! My friend Allison from Refunk My Junk is here to share some of her amazing paint projects. This girl knows how to turn any old furniture trash into treasure. Trust me, this girl's got talent! Come say hello…
Howdy, How to Nest for Less ladies!  I'm Allison from Refunk My Junk, and I am so excited to share my story and a few of my projects with you today!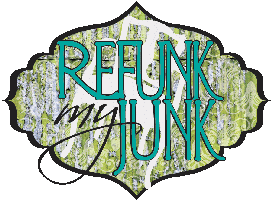 One thing Erin and I have in common is that we are both just average gals who love to be creative.  I think our message is somewhat the same: You don't have to be an interior designer to make your home look look fabulous!  And you don't have to break the bank doing it!
Two years ago I started Refunk My Junk as a hobby.  I was a Vice President at a corporate bank and about to have my first baby.
I just wanted a place to share my furniture painting projects with my family and friends because they were always asking me how I refunked my furniture.  One thing being a banking professional taught me was to be frugal with my money, so instead of buying new furniture when we bought our house, I refunked what we had instead.  Once I had painted everything in my home I started buying furniture, painting it, and selling it on Craigslist.  Again, it was still a hobby, just a fun thing for me to do to release creative energy.
Here is one of my first Craigslist sales…
My little blog started to grow and I noticed a demand for Furniture Painting Workshops, so I bit the bullet and decided to host one.
About a year into my hobby I decided to incorporate Refunk My Junk so I could write off some of the expenses it incurs.  I also got a booth at a multi-vendor market to sell my painted pieces of furniture.  Again, mentally, Refunk My Junk was still a hobby to me.  But I kept at it, hosting workshops every month, and growing my blog.
Then in January of this year a real game changers happened to me. I became a retailer for CeCe Caldwell's All Green, NO VOC, paint line.  The demand for a no-odor paint that required no sanding or priming was evident in the feedback I received from my workshop students, and so I decided just to go for it!
My business started to grow so quickly I had to make a tough decision.  Leave my job with a fancy title and expense account or trade in my high heels and business suits for Refunking full time?  My husband and I prayed about it and after many late-night discussions, I left my job to Refunk full-time.  It's been 2 months since I made the switch from corporate professional to professional crafter and I couldn't be happier with my  decision!  You can read more about my road to self-employment here, here, and here.
But enough about me!  Let me share my passion for painting furniture, the real reason all of this came about!
Here are a few Refunked and repurposed transformations I have been up to recently!
I painted my dining room table, that I purchased in Craigslist for $125.00, using the new Miss Mustard Seed's Milk Paint line I will be carrying soon!
I transformed this old trunk into a Union Jack coffee table.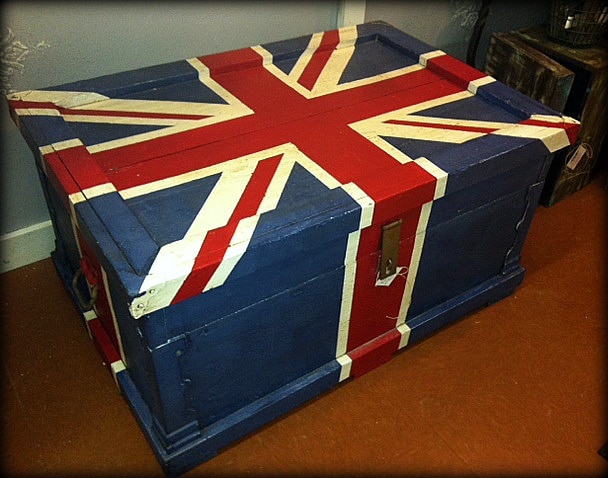 I also challenged myself to stretch a 4oz sample of paint and see what I could accomplish!
And get inspired for fall with this blinged out pumpkin project.
If you are ready to see more I would love for you to hop on over to www.refunkmyjunk.com and check out what other projects I'm getting myself into!
You can also find me on
&
Erin, thank you so much for having me over at How To Nest For Less today!  I always love seeing how you are Refunking your home on a dime!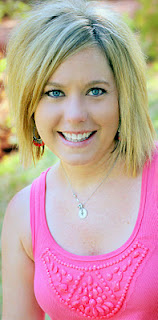 Allison, Mommy, Wifey, Junk Lover, and Professional Refunker