Do ever just have the urge to spray paint? I get an itch for it all the time, especially when the weather is nice and cool early in the morning… so like 4 days out of the year in St. Louis.
Well the other day I was looking through my collection of spray paints in my basement workshop and found some metallic silver. Never used it before… and not really sure why not. I'm pretty sure I bought it for some project or another… ok, maybe not. I'm addicted to spray paint and I'm a bit of a hoarder. But it was time to give this metallic tone a try.
So I had some $1 birds I recently purchased for a little Spring project that never came about so why not put them to good use with a quick coat of metallic silver spray paint.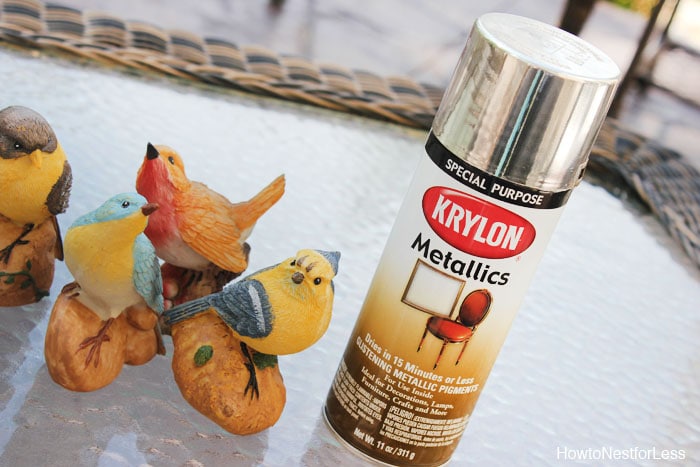 I just set the little birds on top of a scrap piece of wood out in the grass and went to town with the silver metallic spray paint.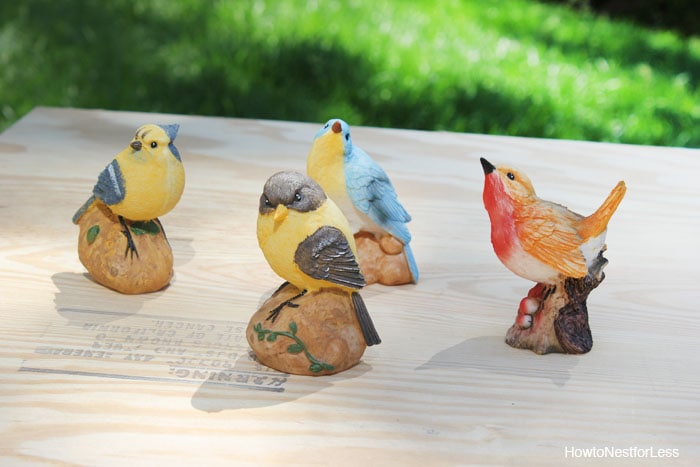 And about 15 seconds later they looked like this…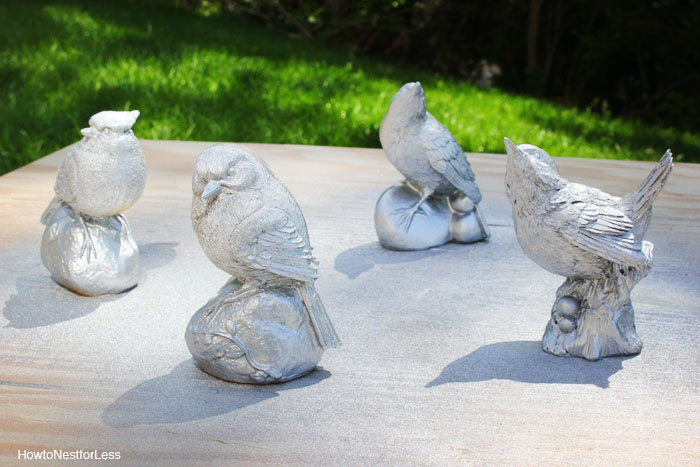 I had to turn them a bit once that side dried to make sure paint got into all of the crevices,
but seriously this was a 5 minute project.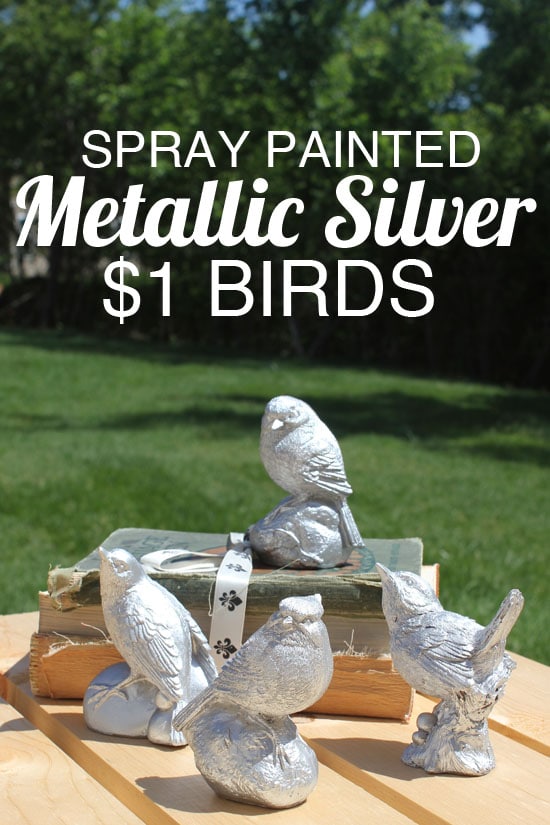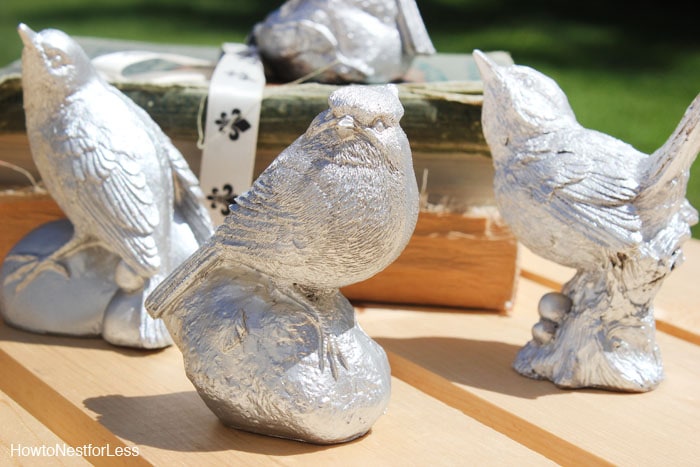 Actually I'm quite impressed with how the silver metallic paint actually shines.
And it coated these birds quite beautifully.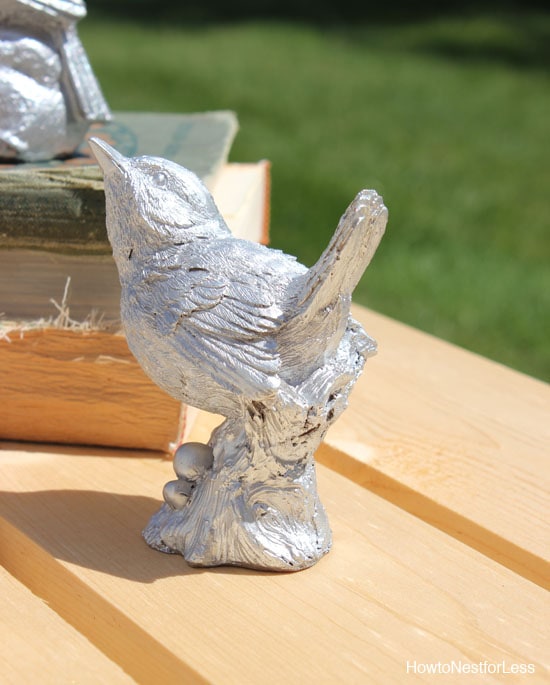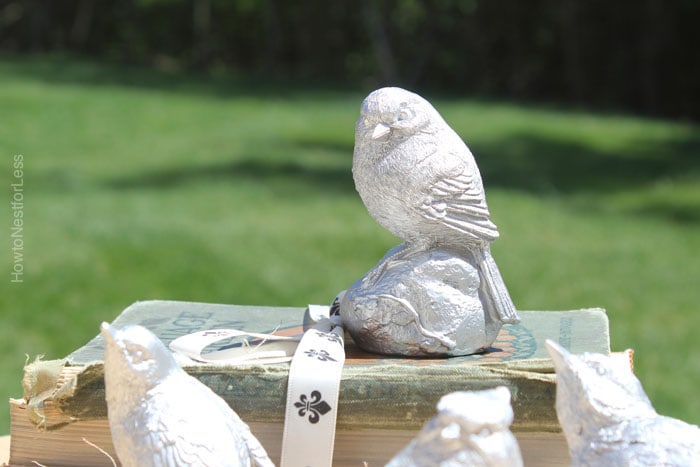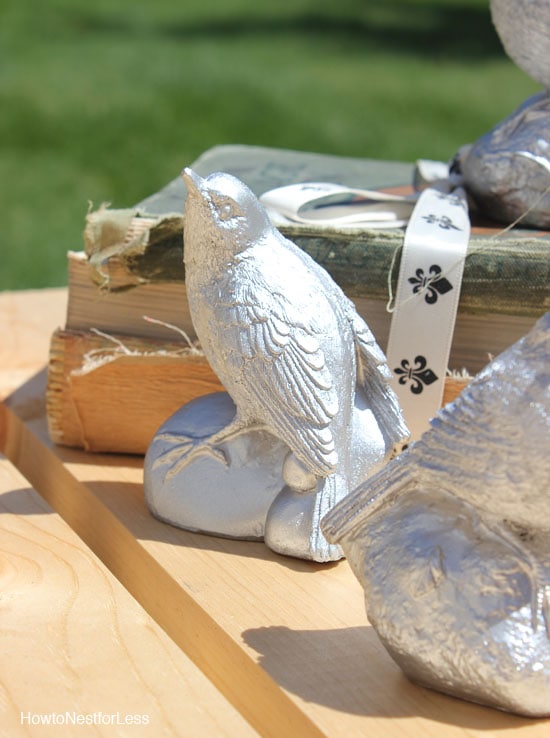 I probably could have painted about 25 different little figurines with this can of spray paint, but I stopped at 4. Took everything I had in me not to walk around the house finding other things to paint silver. TRUST ME.