It was a super busy weekend but at least I got some things accomplished, including a little furniture makeover for my best friend's house.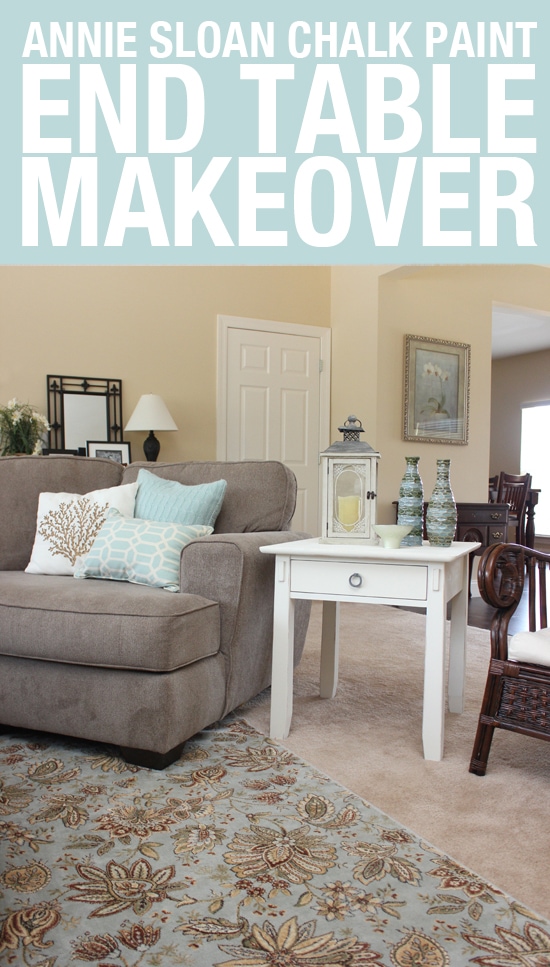 She's in the process of refreshing her family room a bit and was in desperate need of new end tables. We were seriously shopping her house and my furniture graveyard (code word for basement). At one point we had 5 different end tables sitting in the room but nothing seemed quite right.
Then we searched her basement and found two of these… Perfect shape and size for her family room. Just needed a coat of paint.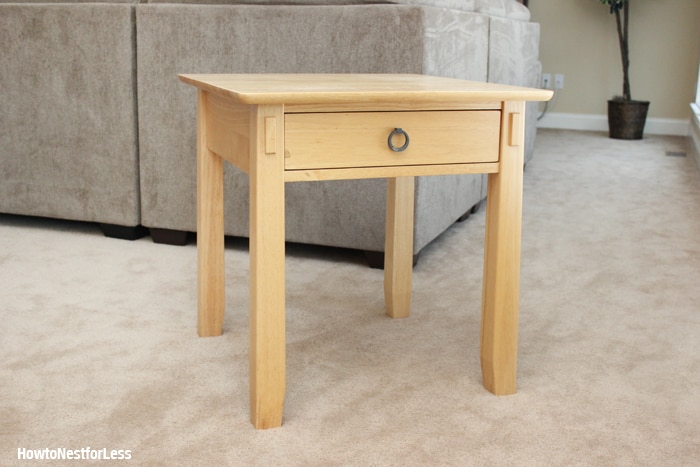 We decided on Annie Sloan Chalk Paint in Old White. Great coverage, plus we wanted to distress the edges a bit. Hey, with her 4 kids they're going to get banged up no matter what. Might as well give them a head start.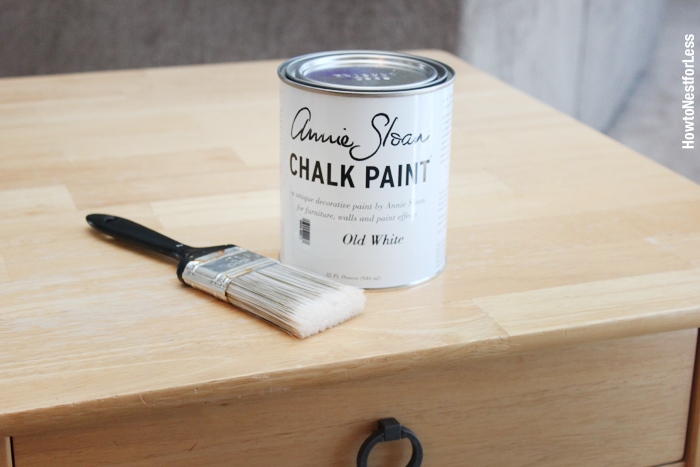 I actually primed them a bit first, even though it's not needed with chalk paint. Then I did two coats of Annie Sloan.
Once that dried I distressed the edges with my sanding wedge and gave the entire table a coat of clear wax.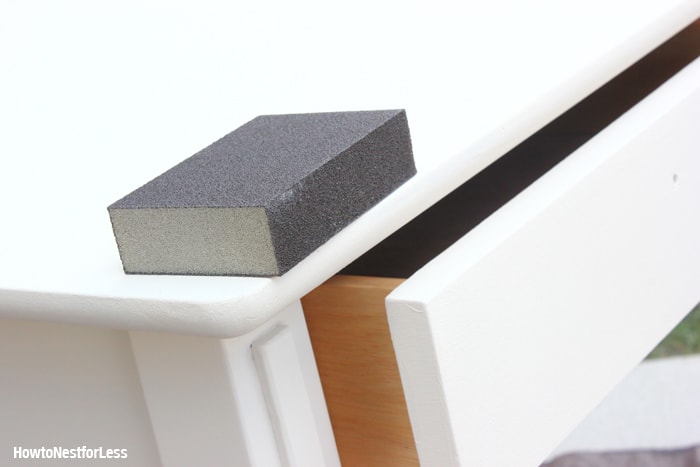 And here's the new end table in its place…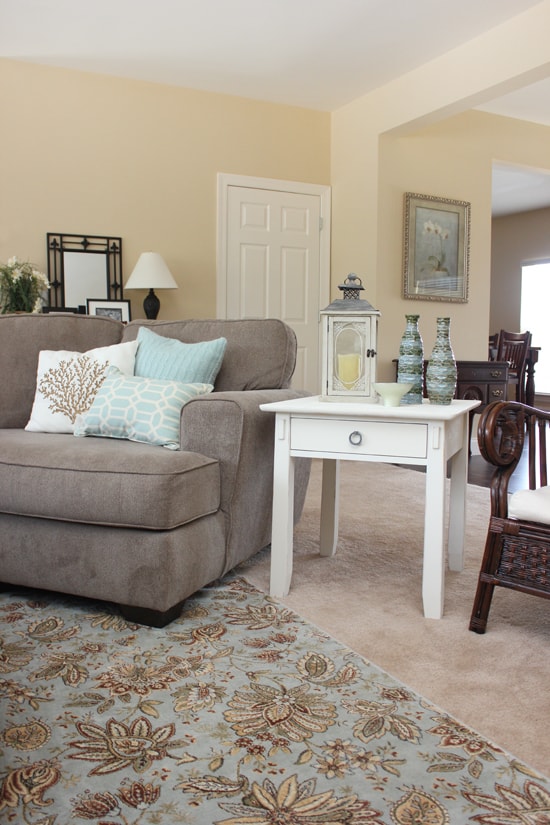 I love this room. It kind of has a beachy feel to it with the color scheme, pillows, and accents.
Now you really can't tell it's distressed until you're up close since the original color of the wood is so light. But the subtle pops of wood showing through are my favorite part.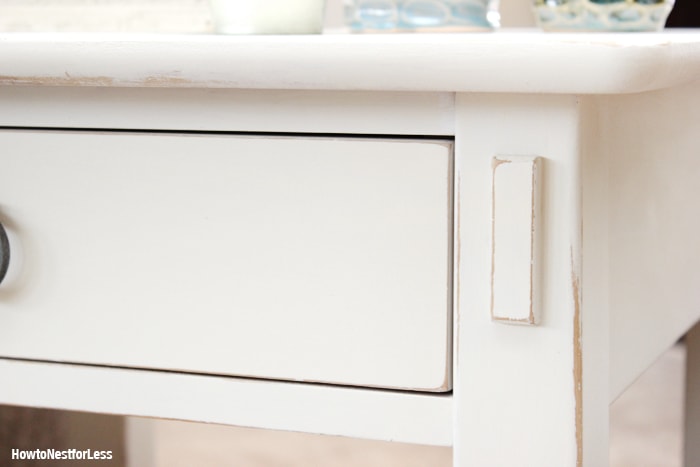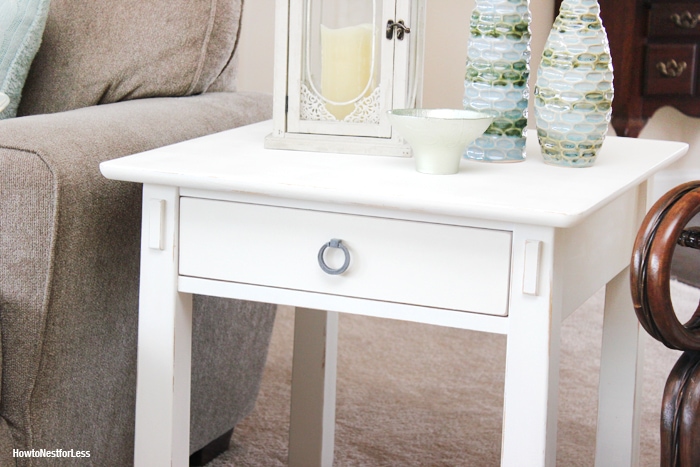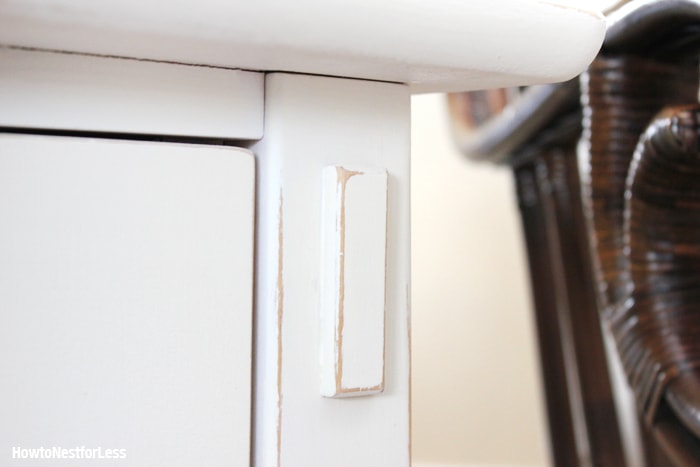 And we even toyed around with switching out the hardware, but I think it works with the new tables.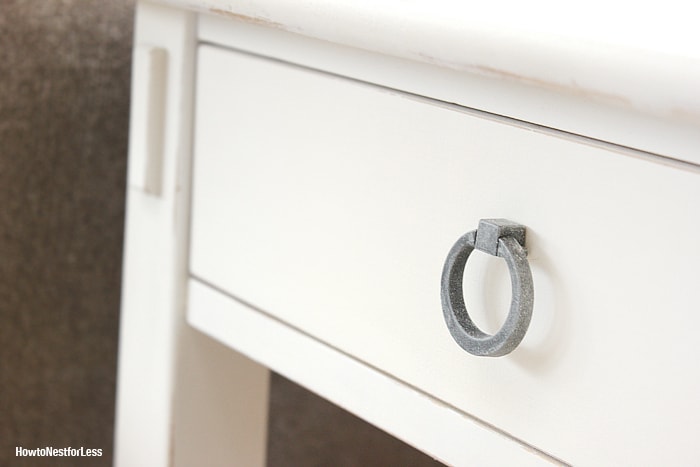 Now I did mention that there's two of these tables that I painted over the weekend. The other one sits on the other side of the room, but I'm saving that reveal for another day when we make her window cornices. So stay tuned…