This is a Sponsored post written by me on behalf of Dollar General for SocialSpark. All opinions are 100% mine.
So it's going to be a LONG time before we really do anything permanent to the master bedroom or master bathroom. I'm still trying to decide exactly what I want to do in there so I'm just not prepared to make a commitment.
So until then, I've decided to create a few fun beachy home décor projects to brighten the space this summer… including a FREE printable just for you guys!
So this whole mini-makeover idea came when I was shopping at Dollar General. I first spotted some little bags of seashells and sand for $1 each. I also grabbed 3 glass vases, one glass pillar candle, a small candle, teal tart burner, 8×10 inch gold frame, and a basket. Total was less than $30.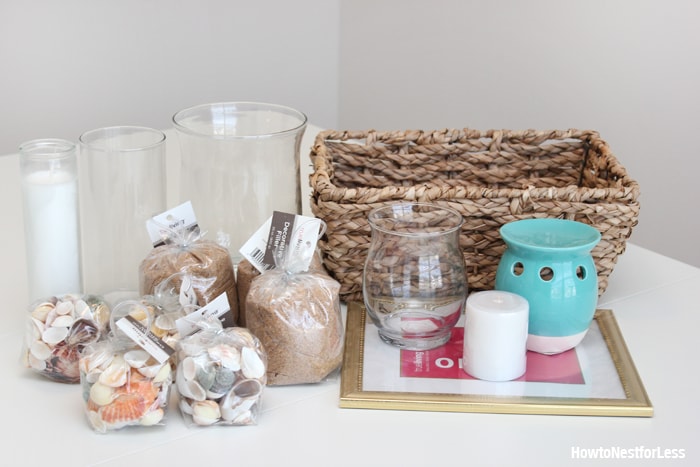 First thing I created was with the little glass vase trio. I put the tall pillar candle inside the largest vase to act like a hurricane and filled around with sand. The other two vases I just filled about 1/3 with sand.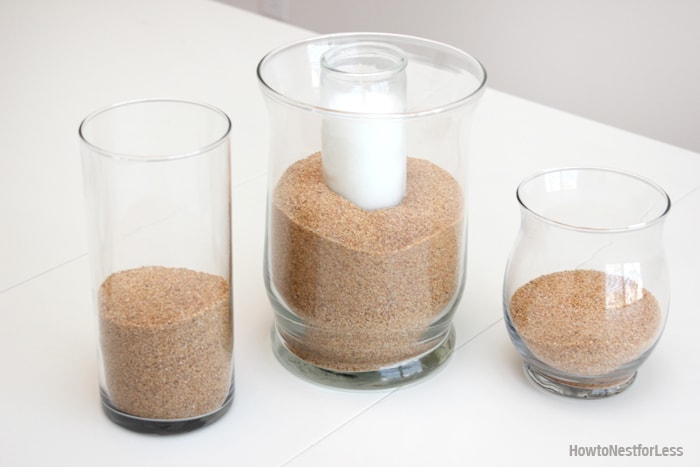 Then I just evenly spread the 4 bags of seashells between the 3 vases. Seriously, easiest summer home decor project ever.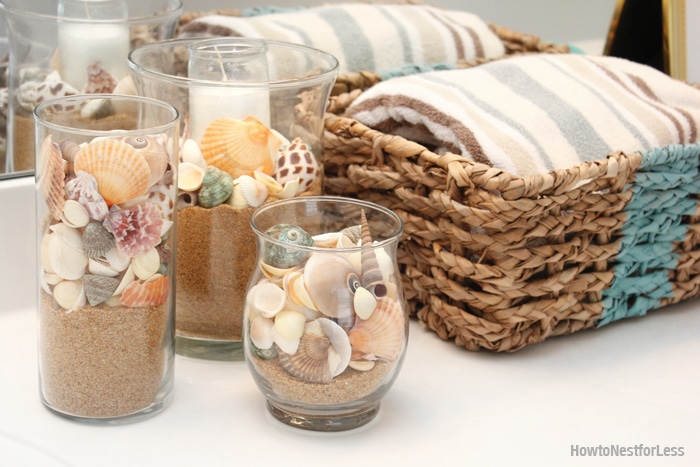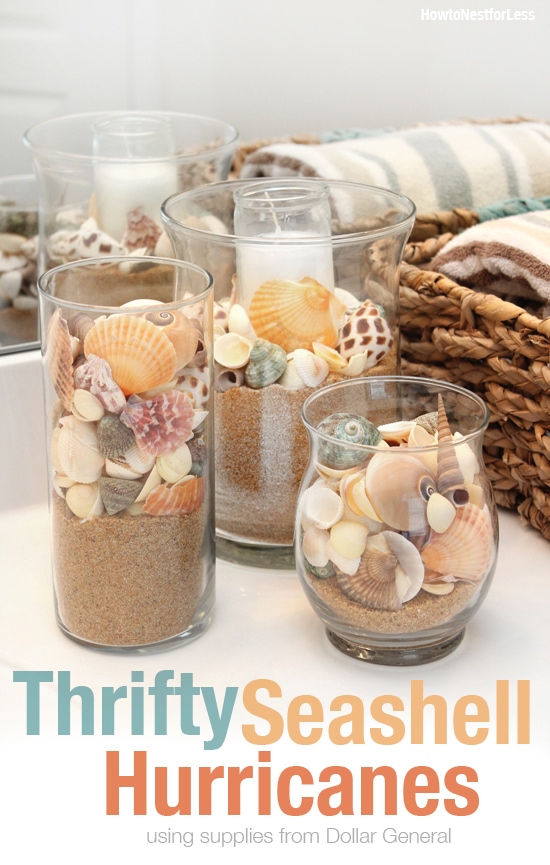 Next up was the basket. I wanted it to match the little teal tart burner I purchased so I decided add a bit of paint to the $6 basket.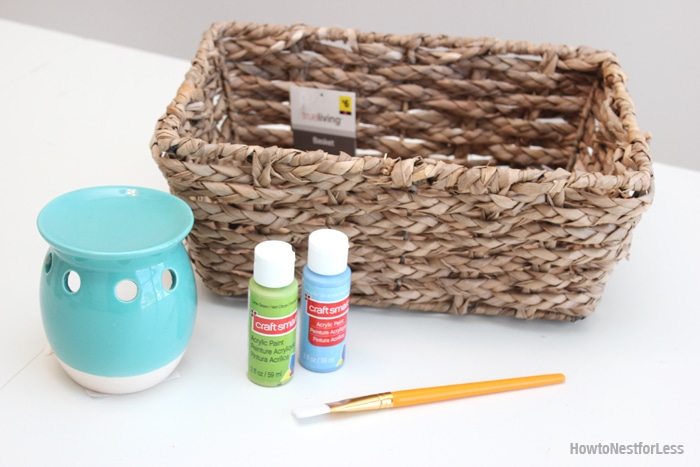 I mixed some green and blue paint I had on hand to color match. Then I taped off the basket and painted with a small brush.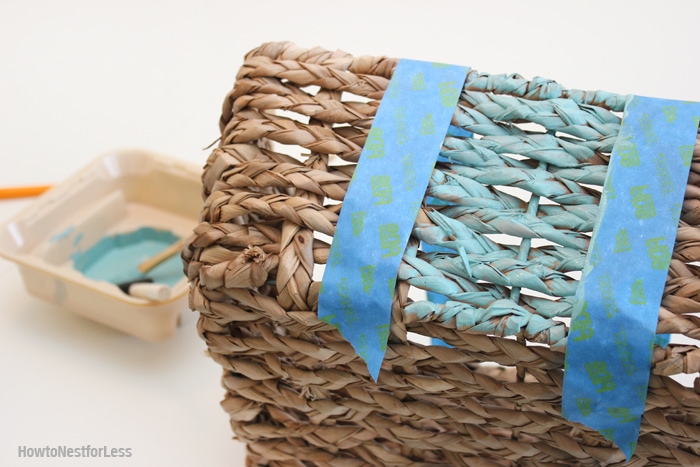 Two minutes later I had a fun little basket to store extra hand towels in my bathroom.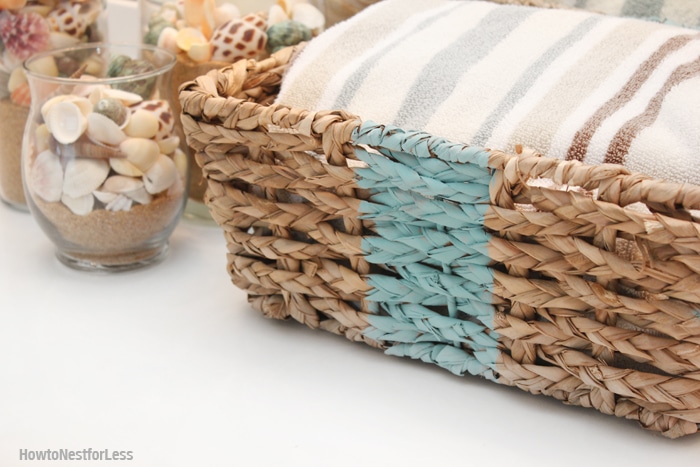 To stick with the teal accent color, I created a little printable for the 8×10 gold frame I purchased from Dollar General.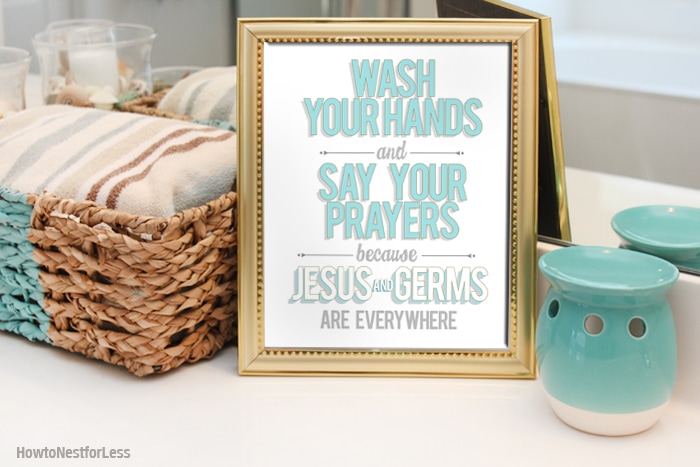 And of course I'm letting you download it for FREE!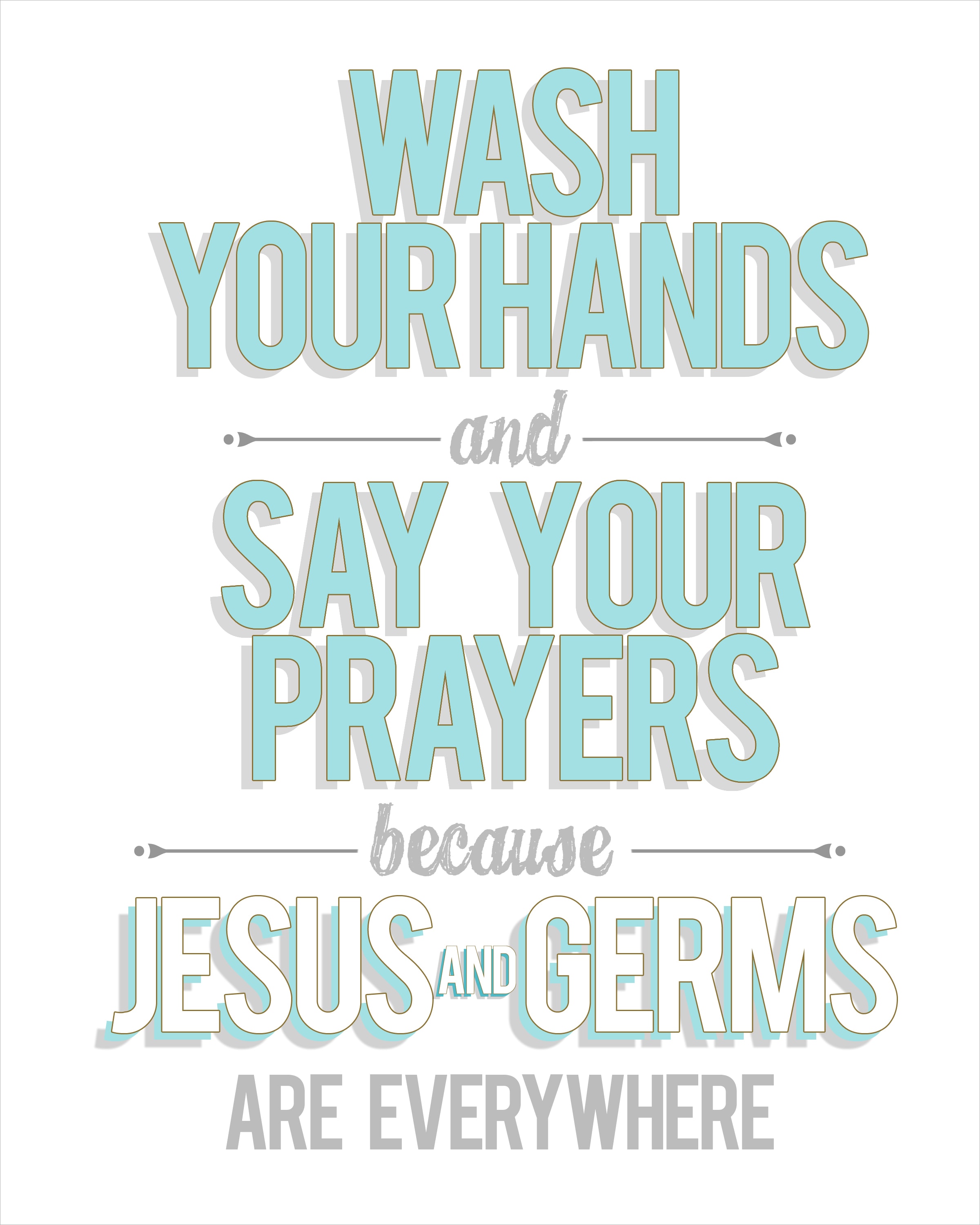 To download the file just right click and save to desktop.
Then trim and place in an 8×10 inch frame.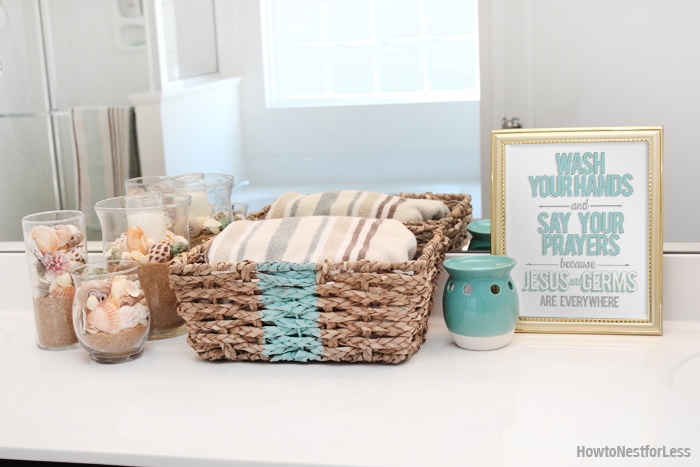 And that's it. A couple little bathroom summer home décor projects for less than $30! And I'm guessing that this won't last long in my bathroom… Ellie already wants to steal everything, especially the seashells and printable. Well she might just have to fight me for them. Don't worry, I think I can take her.
I had a great time shopping at Dollar General and can't wait to see what projects this next year brings as one of their Brand Ambassadors. Just a couple things I wanted to show you that I totally LOVED at my local store…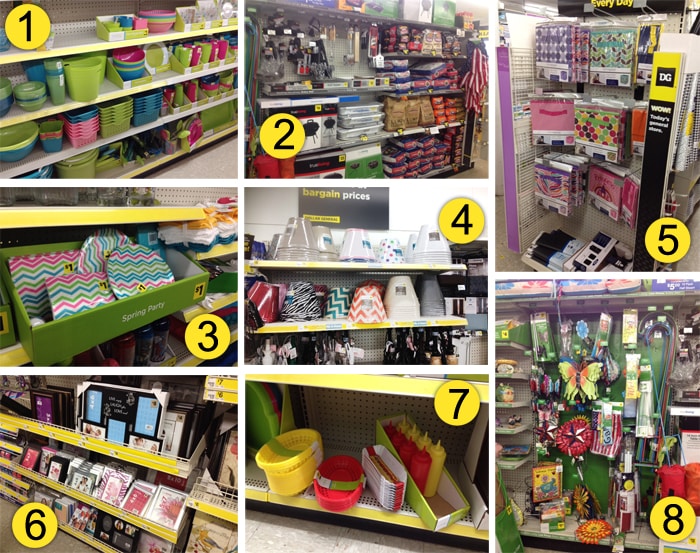 1. Plastic dinnerware, drinkware, platters, and more!
2. TONS of barbecue supplies, even grills and charcoal
3. Cute party supplies… umm hello adorable colorful chevron!
4. Adorable little lamp shades
5. Lots of organizational supplies
6. Photo frames and wall art
7. Hot dog holders and hamburger baskets. Perfect for summer cookouts!
8. Fun garden and outdoor decor
So if you're looking for affordable craft supplies, check out Dollar General!