A couple of weeks ago I bought this old wine cabinet from my sister's friend. It was in pretty good condition, I just wasn't fond of the finish. So I decided to jazz it up with some Modern Masters metallic paint.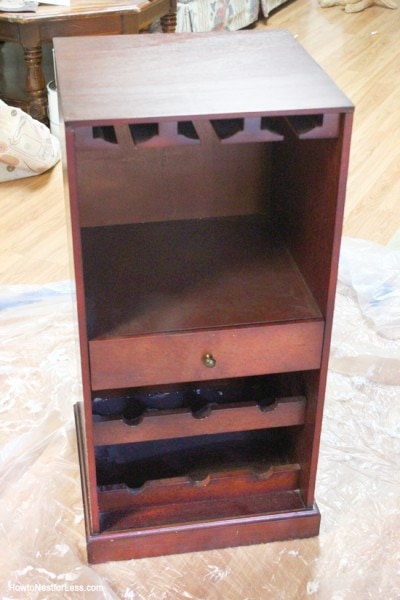 It was my first time using this product but I've heard nothing but good things from friends and other bloggers. I decided to give it a whirl with the color Warm Silver.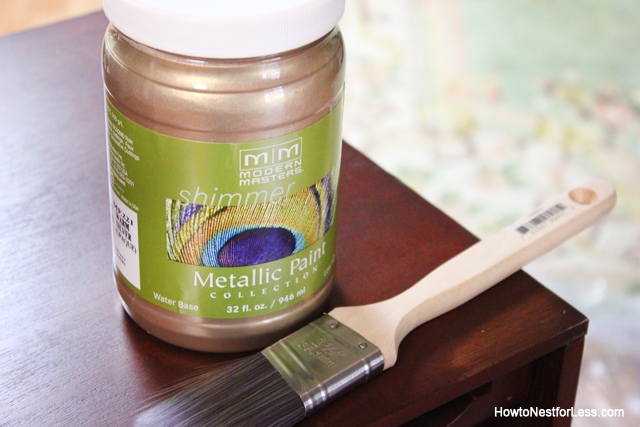 First thing I did to the wine cabinet was paint the entire piece in Graphite from Annie Sloan Chalk Paint. Modern Masters suggests a primer like Zinsser 321 Bull's Eye, but I wanted to mix the Graphite color with the Modern Masters Warm Silver so I just decided to paint the whole piece in it first.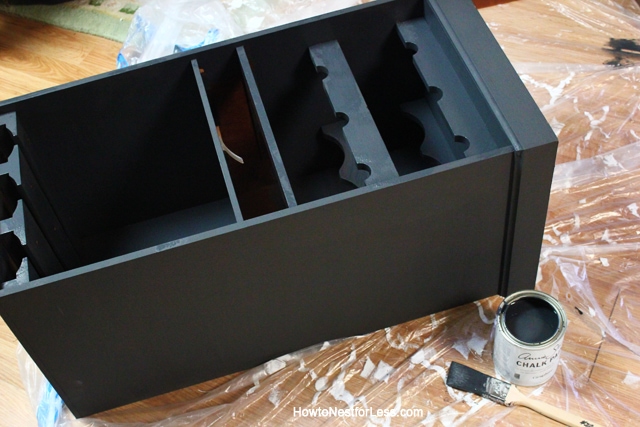 Once that paint was dry I painted right over it in 2 coats of Modern Masters. I was surprised how silky smooth it went on and how little paint I actually used. And the result… I'm in love.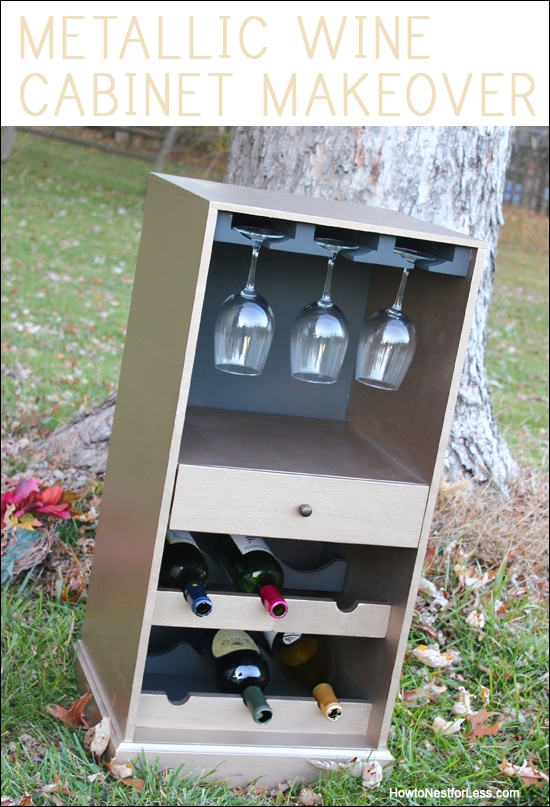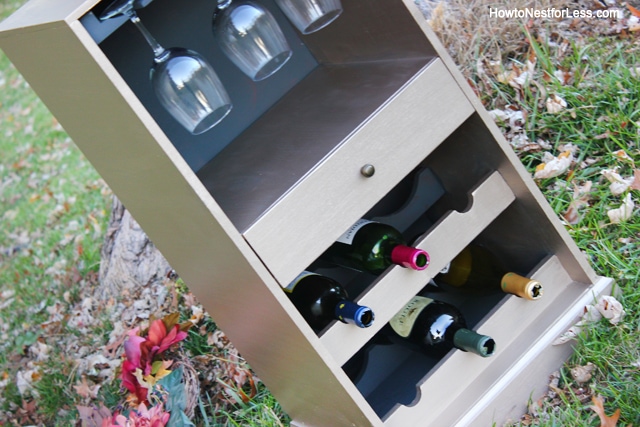 The best part of the warm silver color is that is goes with both silver and gold accent decor. And the metallic Modern Masters paint actually does shimmer. Not cheap looking, but like a smooth professional piece.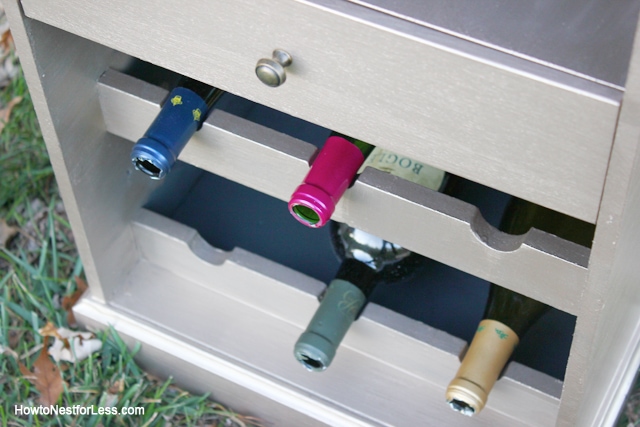 And the paint is only as good as your primer. If I would have used the Zinsser primer I'm sure the final piece would have been smoother, but I wanted the brush strokes and texture which is why I paired it with Annie Sloan.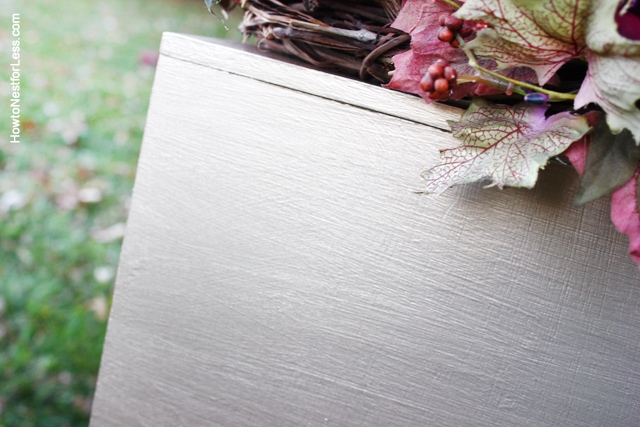 And I'm loving the back panels and wine rack with the graphite color. Makes the rest of the piece pop!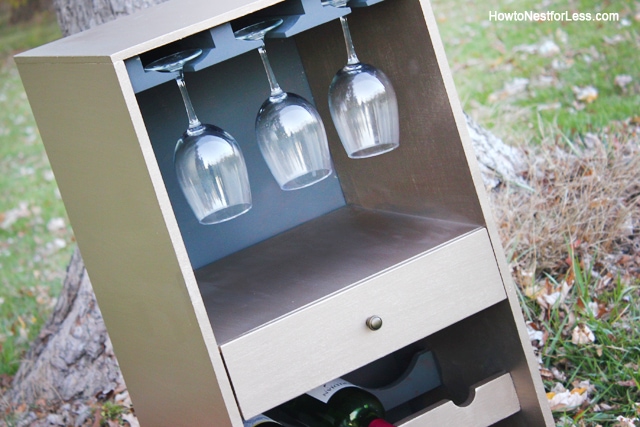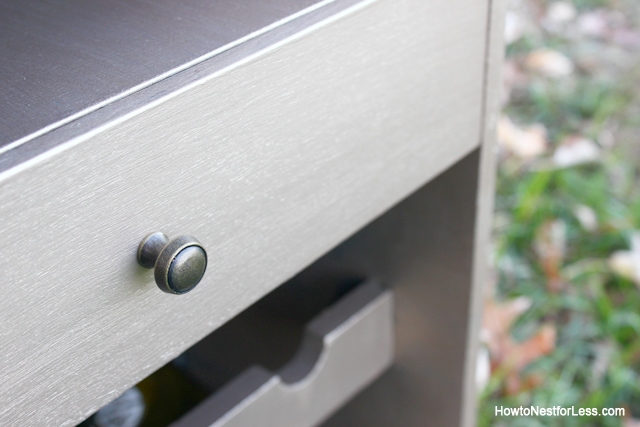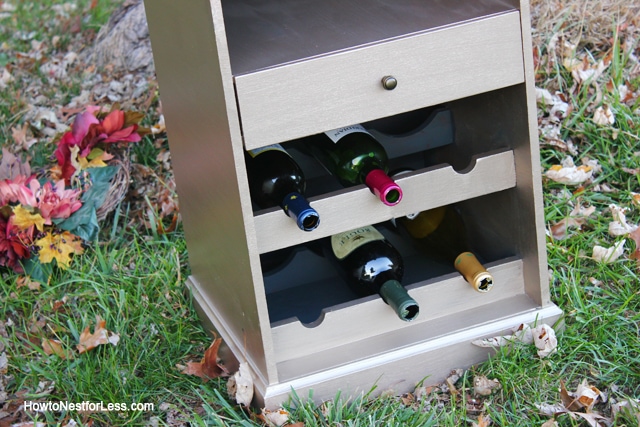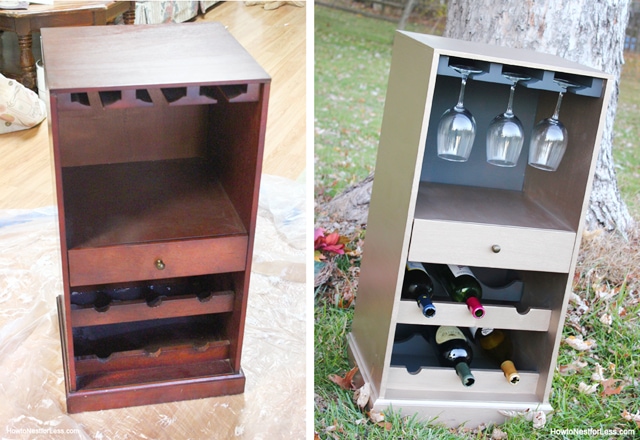 Overall I'm extremely happy with the Modern Masters paint and can't wait to find my next piece. I'm thinking of a console table for the foyer in the new house!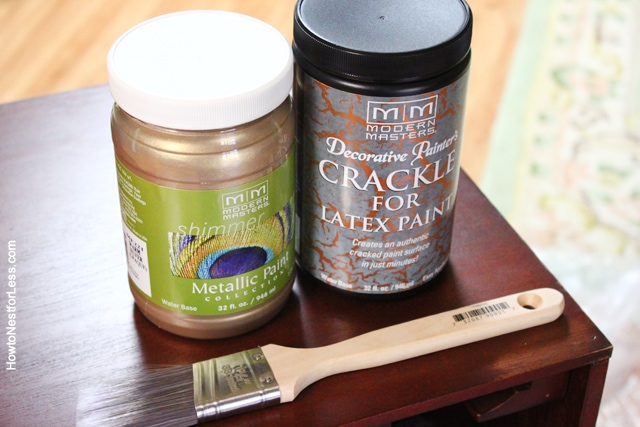 Plus I got some crackle for latex paint that I just can't wait to try… stay tuned for that one!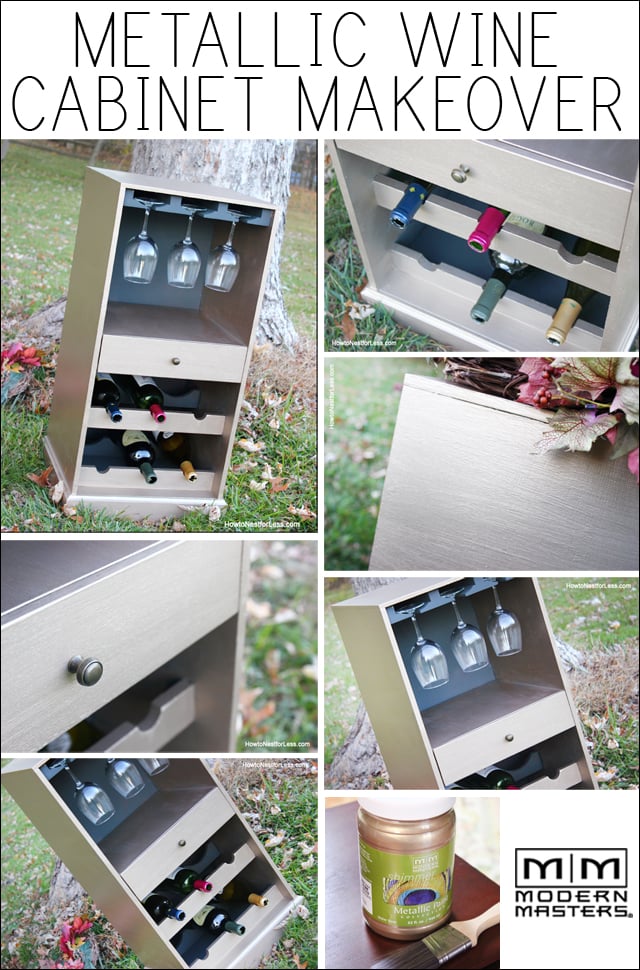 Paint was supplied from Modern Masters. All opinions are my own.