Whelp, I guess it's time to start thinking about the upcoming holiday season! My daughter is turning 6 in December so she's the prime age for all the festivities.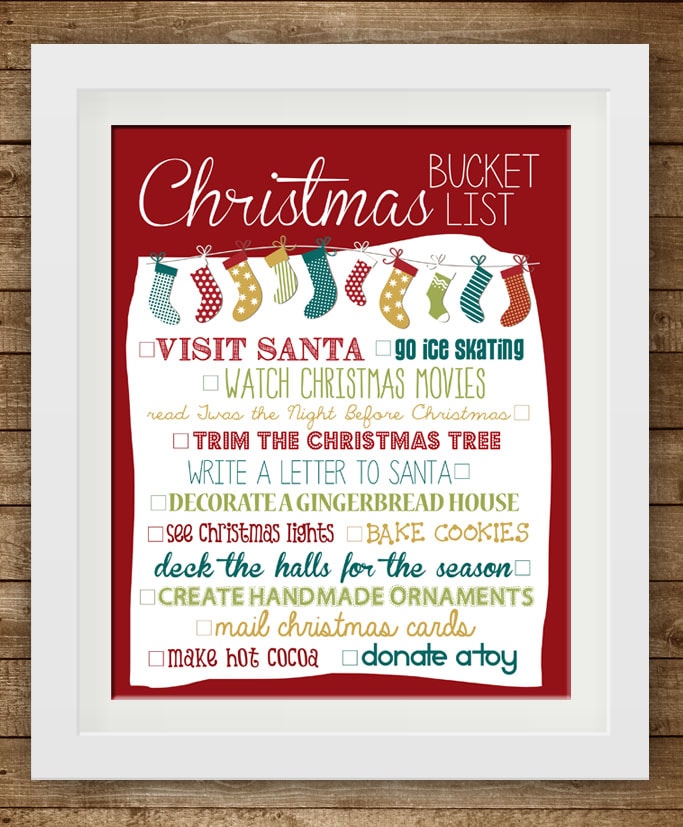 This year I want to make sure we cross all the major things off our to-do list so I created a Christmas Bucket List to keep us organized!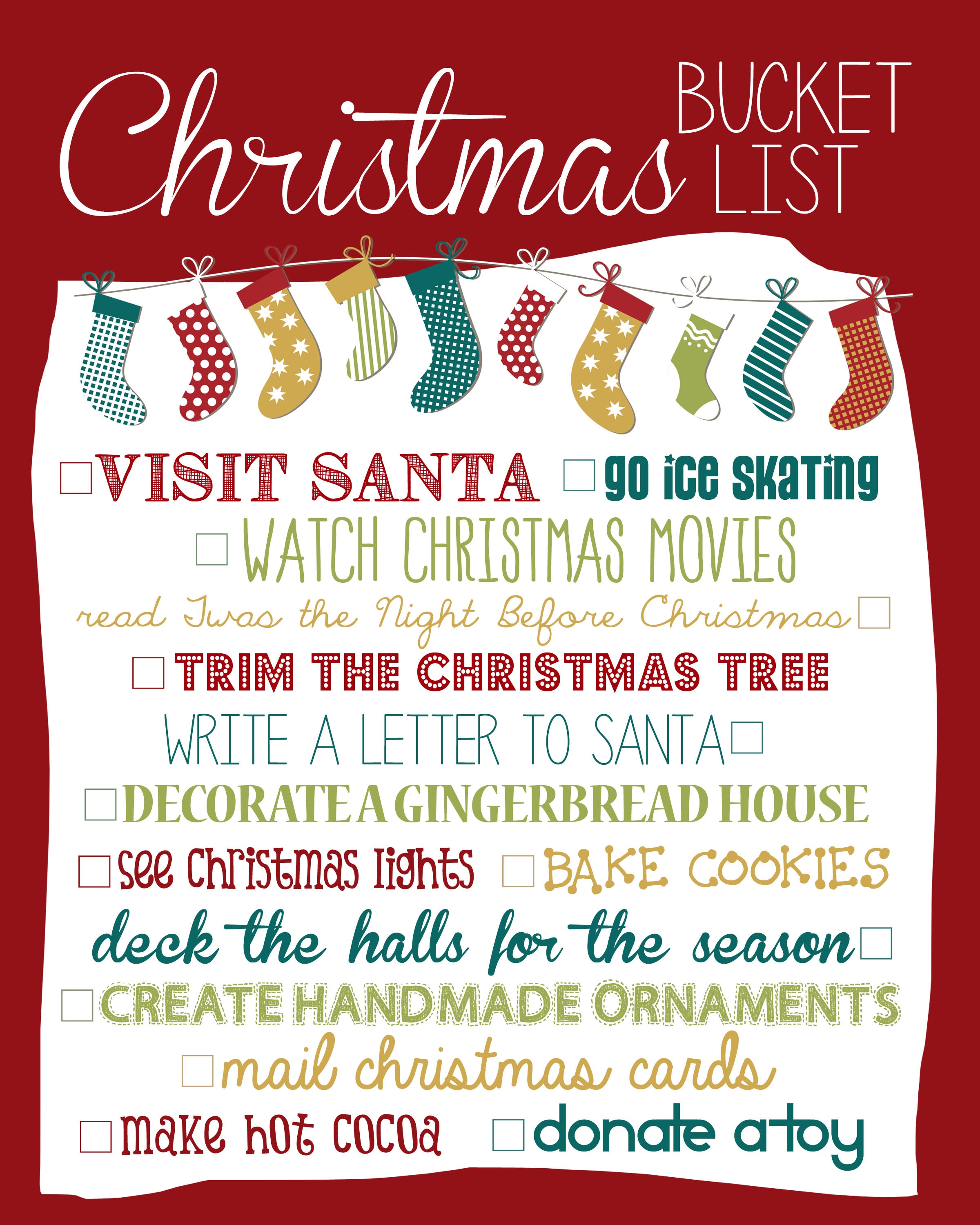 Just download the file below (right click and save to desktop).
Then trim and place in an 8×10 inch frame.
Use a dry erase marker to mark things off your list!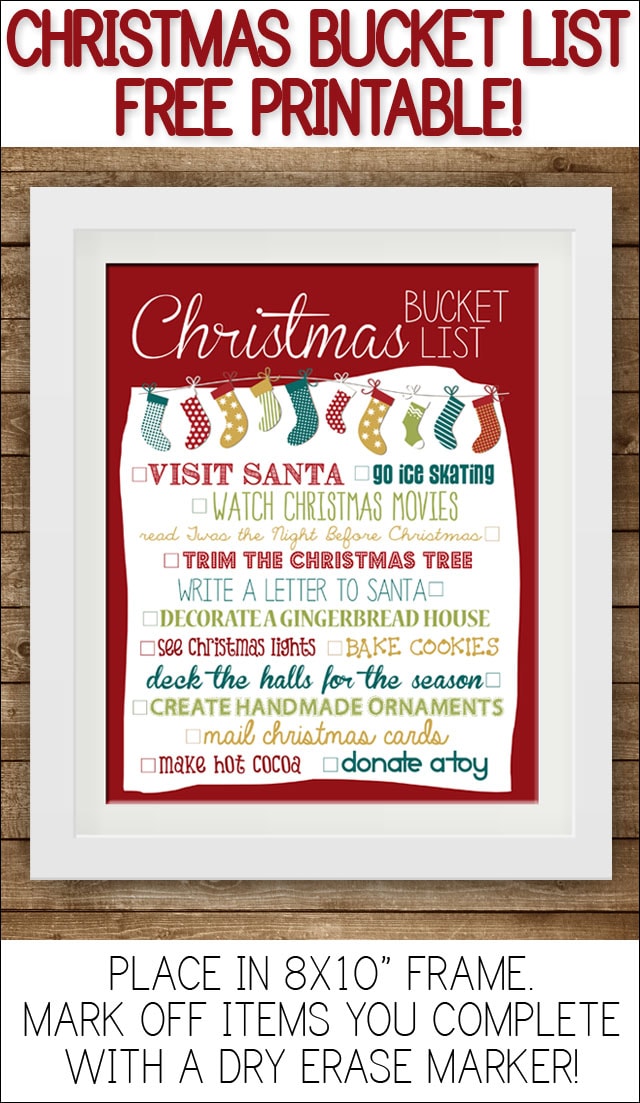 HAVE FUN THIS CHRISTMAS SEASON
and I hope you get to mark some fun things off your list!