FOUR WEEKS.
Yep, four weeks from today we will be closing on our new home.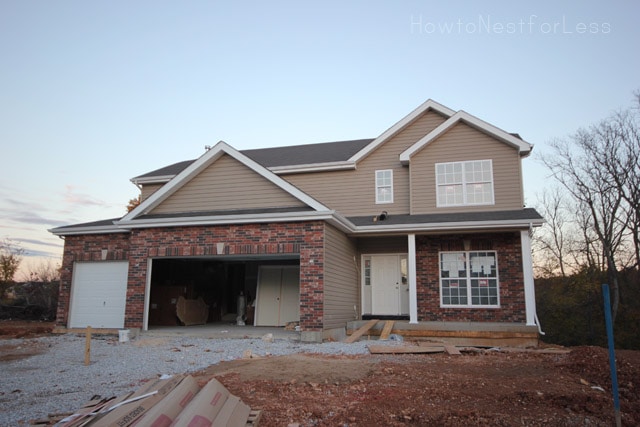 I'm a little behind in showing you some progress, so today I'll take you on a quick tour of the drywall.
Below is the entry foyer…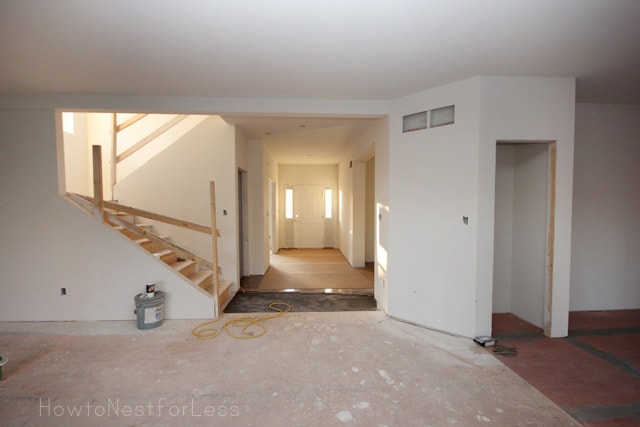 When you enter the front door the living room/library is directly to your right. It will have a French door entry. I'm thinking someday we'll add bookshelves along the back wall, or maybe this will be the music room. Haven't quite decided yet…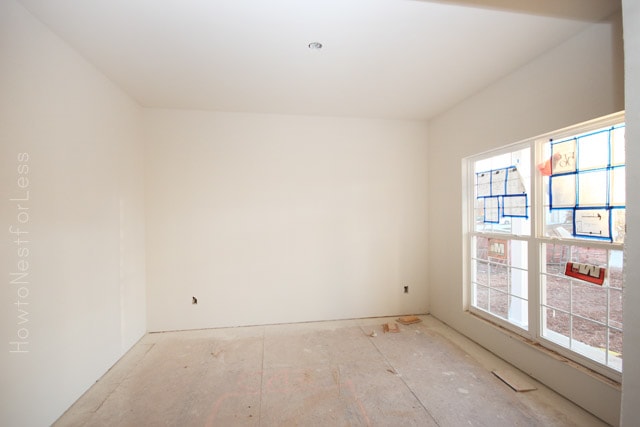 To the left is the dining room with access to the kitchen.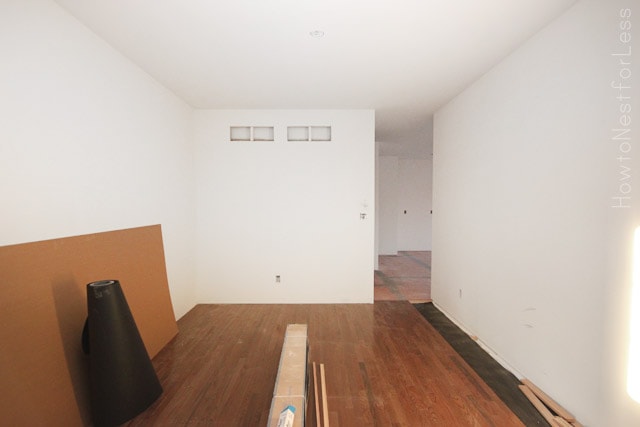 Straight from the foyer leads you to our great room with gas fireplace, window wall and spindled staircase leading to the second floor.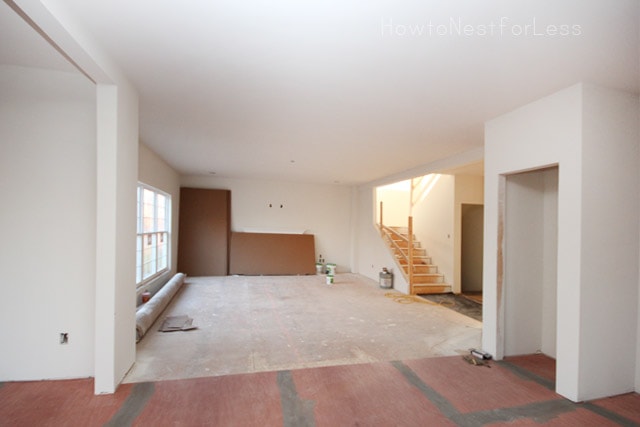 Turn around and you see the breakfast room and kitchen. The opening to the right is our sun room.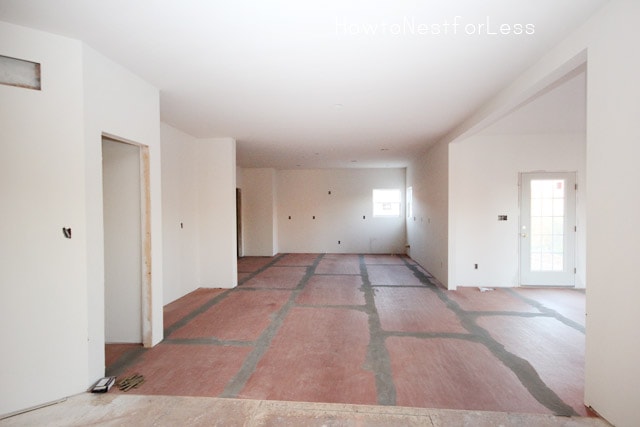 Yeah, I think the sun room is my favorite place in the house. Tons of windows, vaulted ceiling and access to our back patio with an amazing treed view.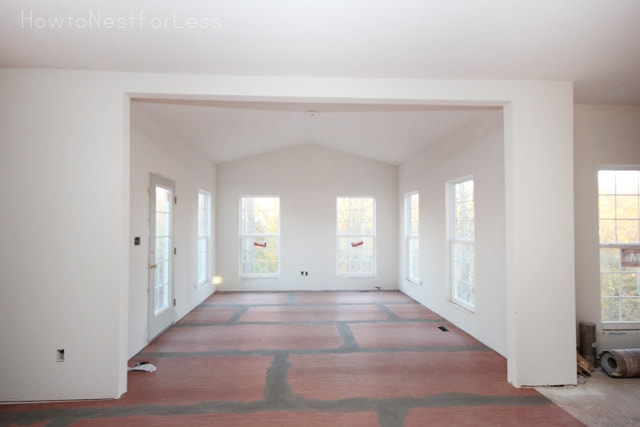 Turn back around from the sun room and you can see the butler's pantry and a bunch of stuff tucked into the back of the home: hall bath, laundry room, access to the garage and the pantry.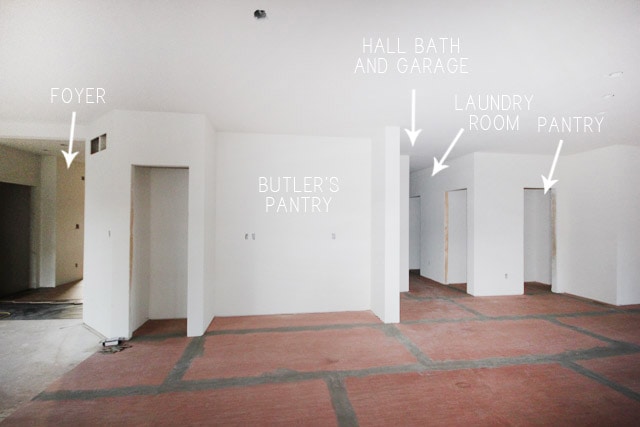 And here's a better view from the kitchen looking out…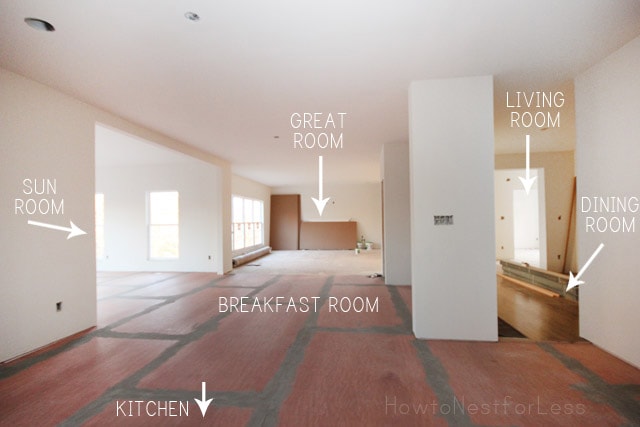 Upstairs we have four bedrooms, including the master suite.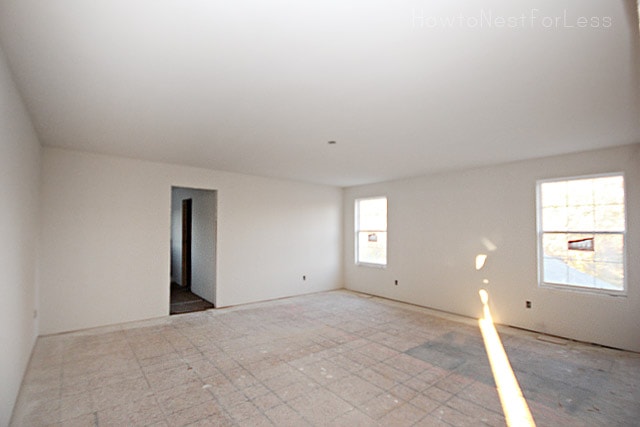 And I can't begin to tell you how excited I am for my new tub. And I forgot to grab a pic of the master closet, but let's just say it's the size of my daughter's last bedroom. Every girl's dream!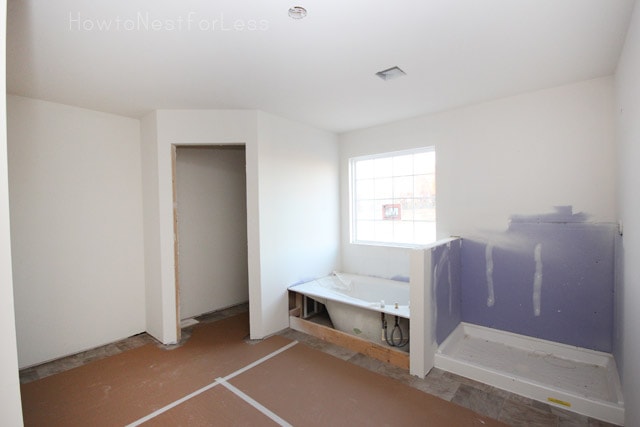 Ah yes, only four weeks. 28 days.
Plus throw Thanksgiving break in there so it's really like 24 days. And then we have my birthday so it's like 19 days really. OK, my math might be a little off… but SOON!