I've kinda been secretly working on an overhaul to my craft room. I know, crazy right? But I really needed something functional: lots of workspace and lots of storage. If you could add in a place for my kiddo to watch TV or play with her toys, or a place for my hubby to work on his laptop while I'm crafting… well, I'd probably be dreaming.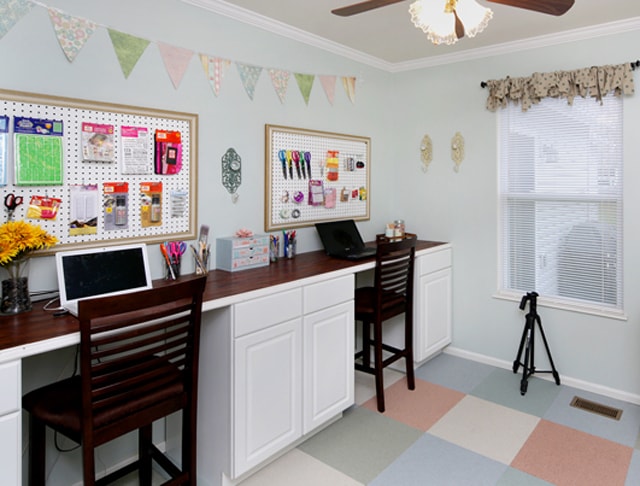 But oh my, how dreams do come true!
Come on, let's take a tour of my new craft room/playroom/home office!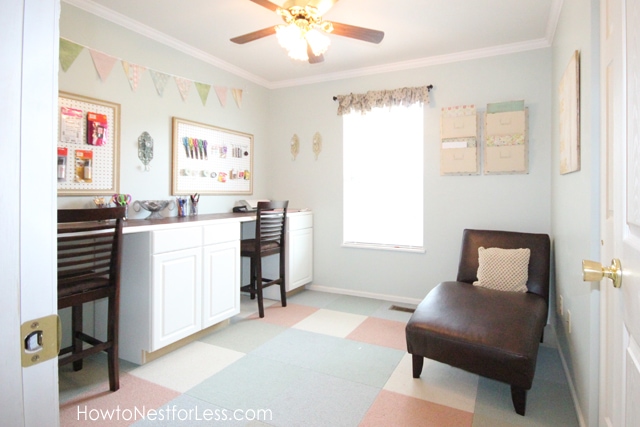 Since this room is only 10×10 feet, I didn't have much room to work with. The best solution for workspace? A 10 foot desk with cabinet storage, plus space for both me & my hubby to work!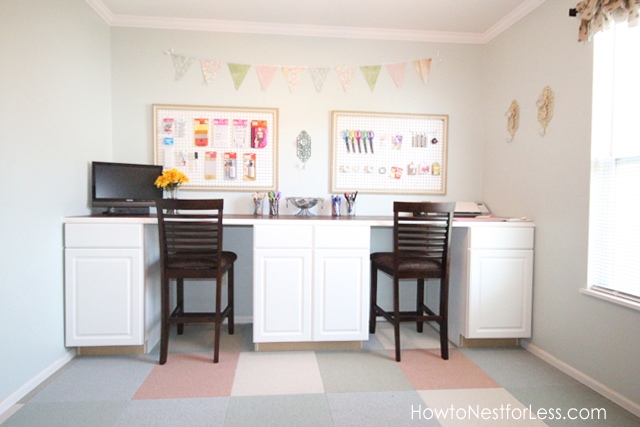 And I'm in LOVE with the new carpet tiles from Flor! I'm diggin' the pattern and the use of color on the floor instead of the walls. And we actually installed the Flor tiles ourselves in just a couple of hours. Yep, super easy (and I'm giving a how-to tutorial tomorrow!).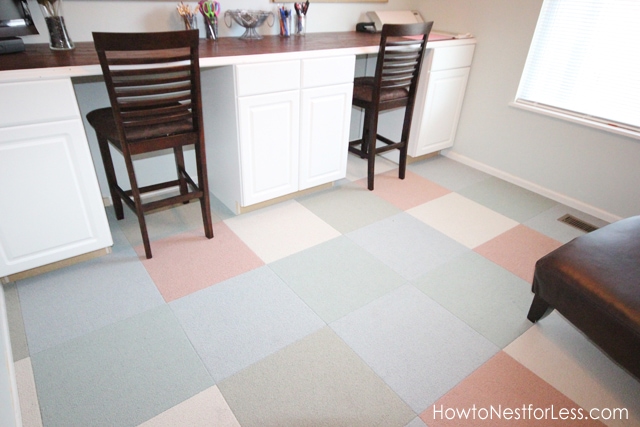 We purchased all of the materials for the desk from Lowe's and Home Depot. The only thing we still need to do is add the toe kicks to the bottom of the cabinets. GET THE FULL DIY DESK TUTORIAL HERE.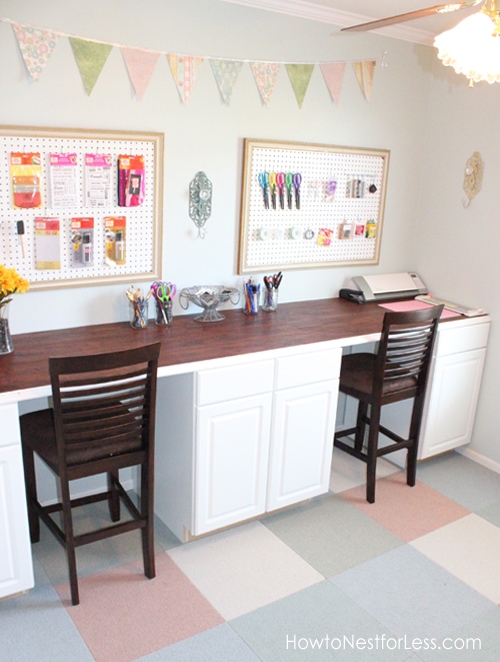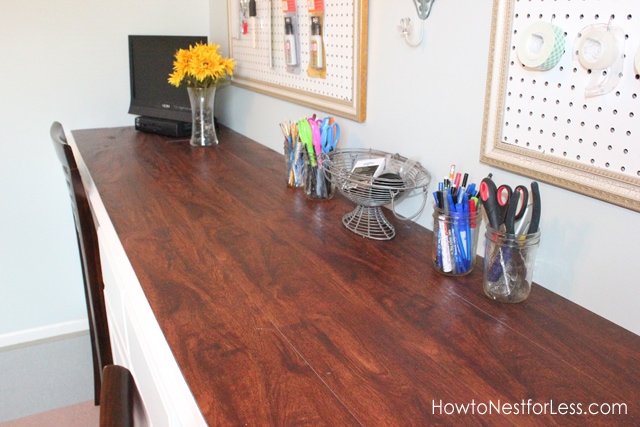 To contrast the white cabinets and lighter décor, we added a brown leather chaise and two expresso bar stools that are upholstered with brown microfiber.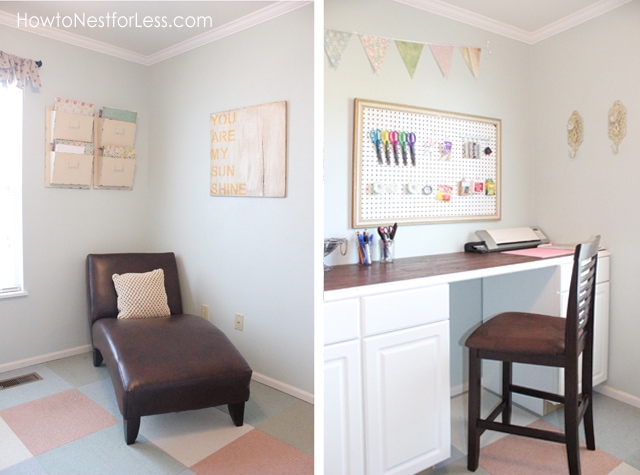 The best part of this room? ORGANIZATION!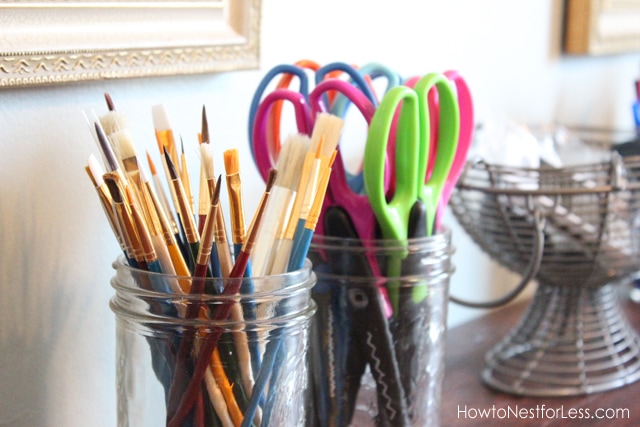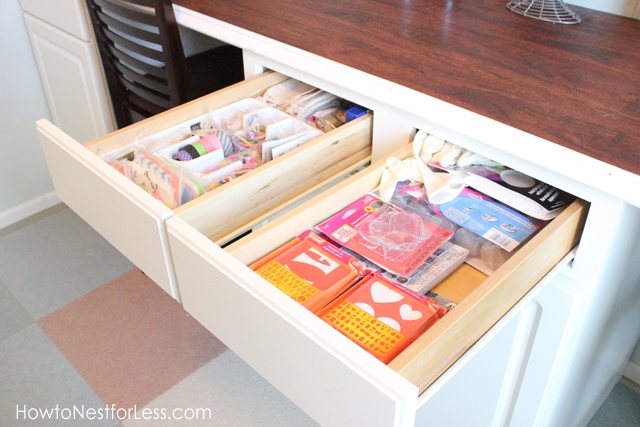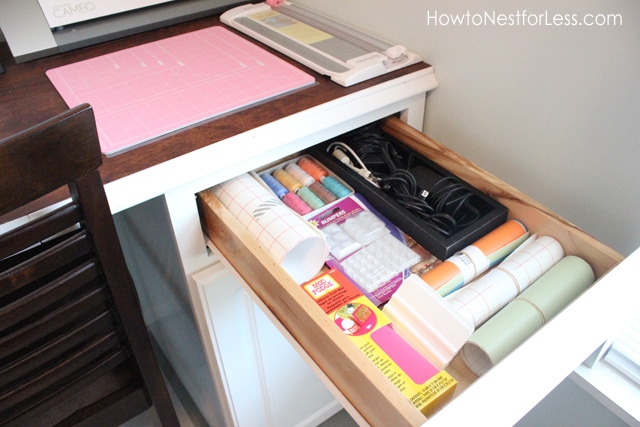 I've had the frames seen below stored in my basement for over SIX YEARS! Finally put them to good use by framing some peg board. Love the final result!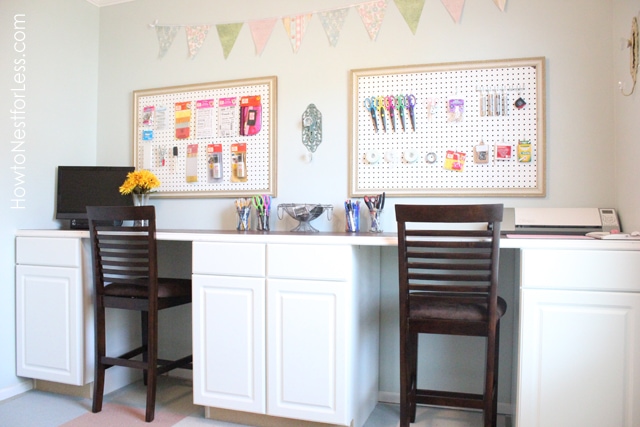 I found this polka dot burlap material at Hancock Fabrics awhile back and was waiting for the perfect project to put it to good use. I just cut the material into strips and tied the pieces around the curtain rod… took less than 10 minutes!
The bunting is just scrapbook paper and ribbon, and the doorknob hooks I've had for about a year and a half (previously purchased from Pier 1 Imports).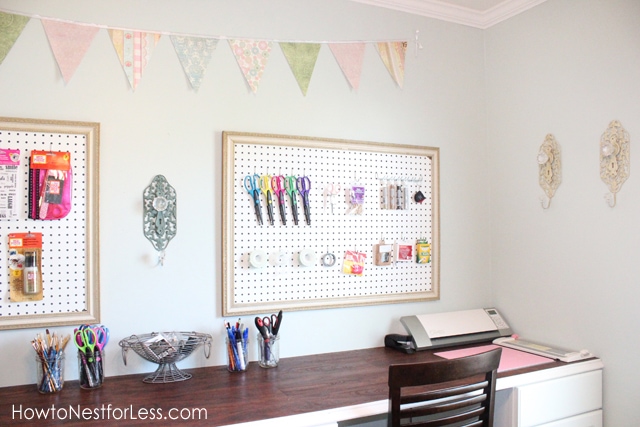 This wall I left pretty much blank. I figure it's a great place to stage photos for any new project.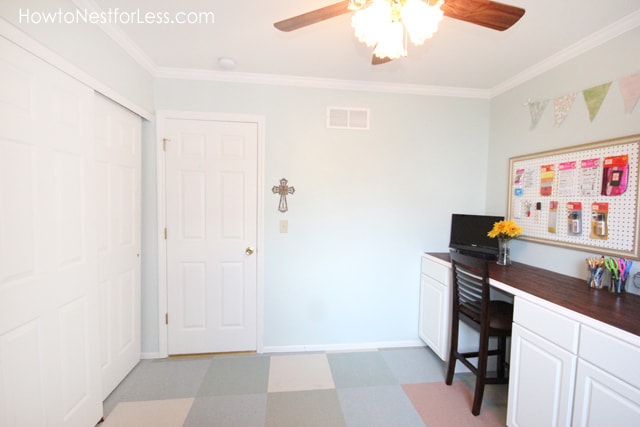 The chaise is a great place for my kiddo to kick back and tell me about her day or watch TV while I'm working. I could also see myself snuggling up with a good book here! And those hanging files on the wall behind it are filled with my scrapbook paper. LOVE it!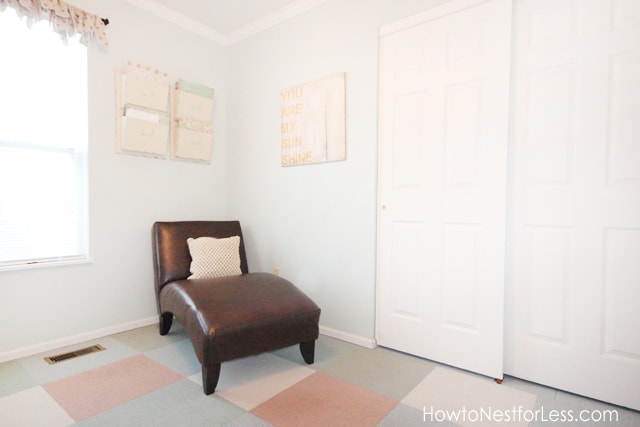 Yep, everything I need within an arm's reach…
And still plenty of space for my kiddo to play on the new floor!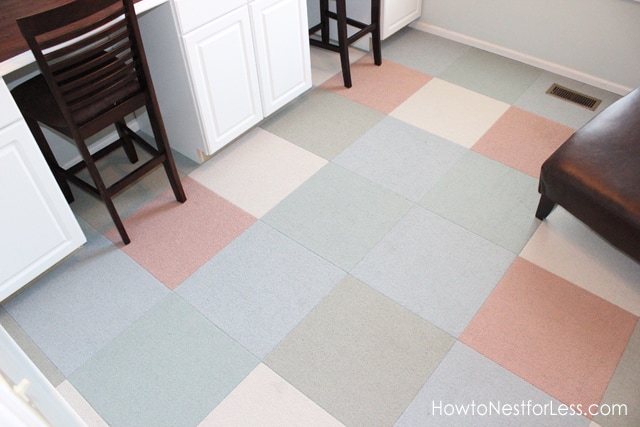 So, what do you think?