As I mentioned this past weekend we hosted the main course of a Progressive Dinner at our home with the new neighbors. I was kinda freaking out since we just moved in less than two months ago and the place is kinda bare in some spots.
Well something I definitely wanted to cross off my list for the occasion? Centerpieces for our breakfast room and dining room tables… but without spending a lot of money.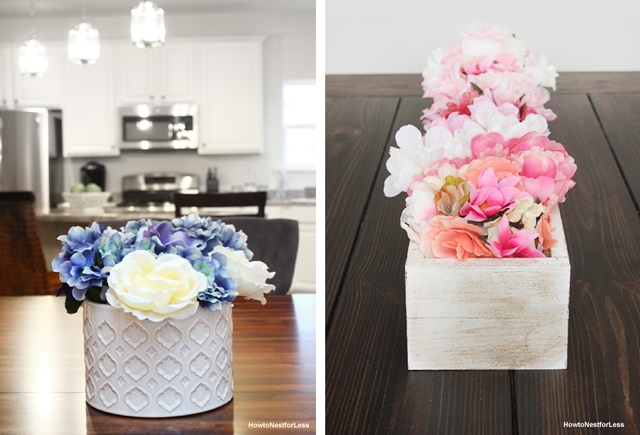 First was the breakfast room. I wanted something low with touches of blue to match our end chairs. I found this simple white vase from Walmart (yes, Walmart) for $10 and purchased two small bouquets of fake flowers from the same aisle.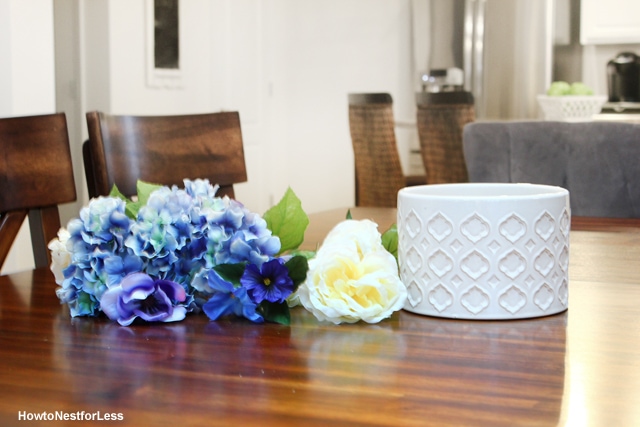 And bam. My first centerpiece for less than $17.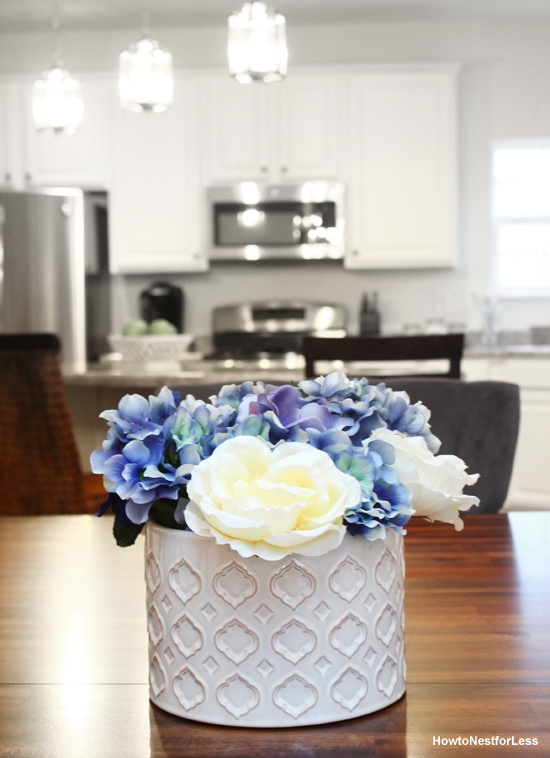 I know, I know… nothing extraordinary here.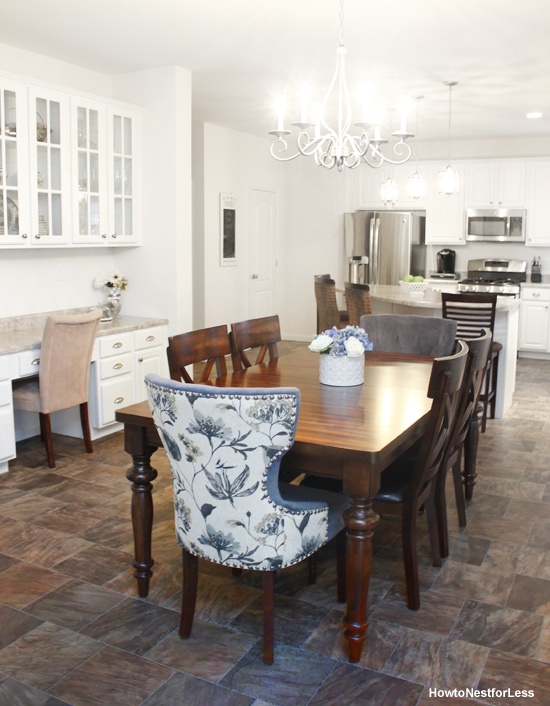 But then I moved onto the dining room centerpiece. l took the basic premise of my Table Trough Centerpiece but with minor changes. Instead of mitered edges, I just did flat cuts. Seriously a 5 minute cut and nail project.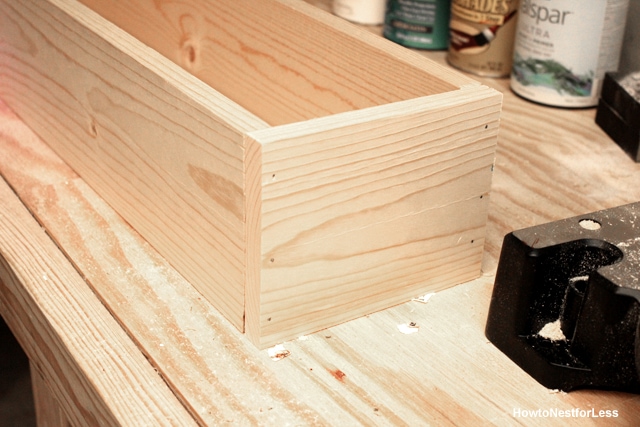 I then painted the entire box in Pure White Annie Sloan Chalk Paint.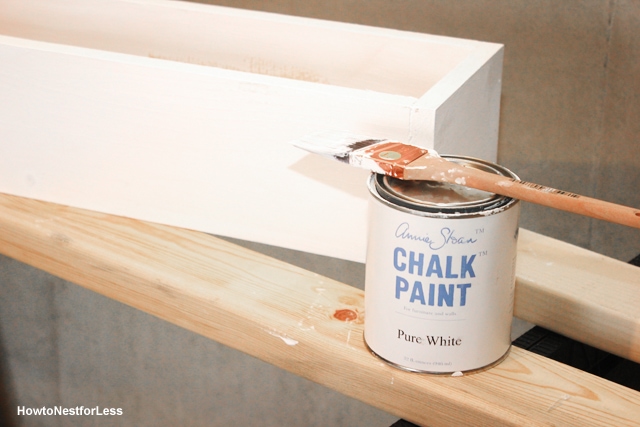 And gave it a quick sloppy brushing of clear wax then dark wax.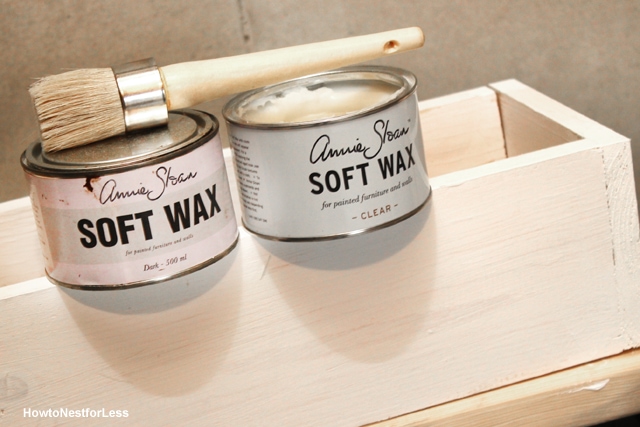 Then I filled it with a bunch of pink silk flowers I had in storage from our old home.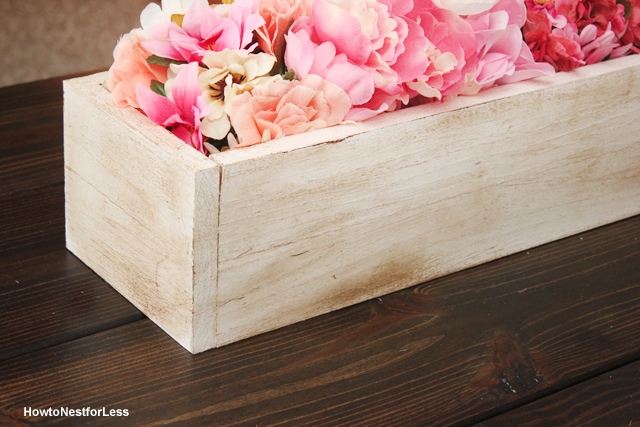 And this project cost me ZERO BUCKS since I had all of the supplies on hand: spare wood, paint, wax and the fake flowers. That's the kinda DIY project I love.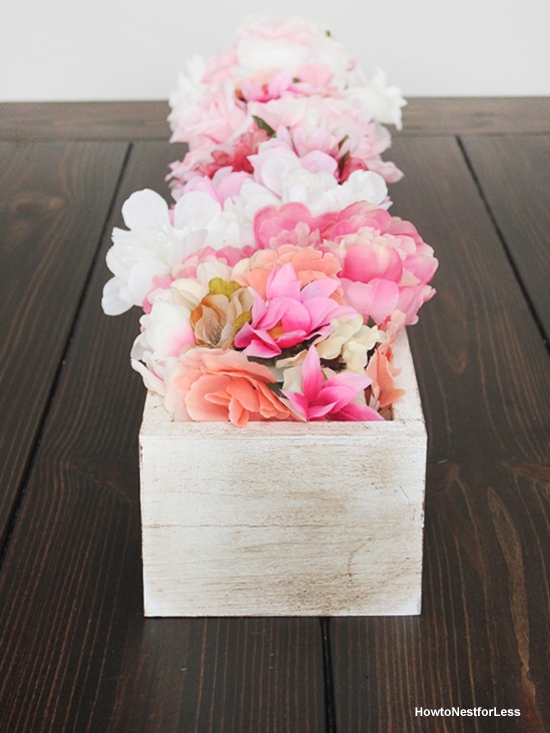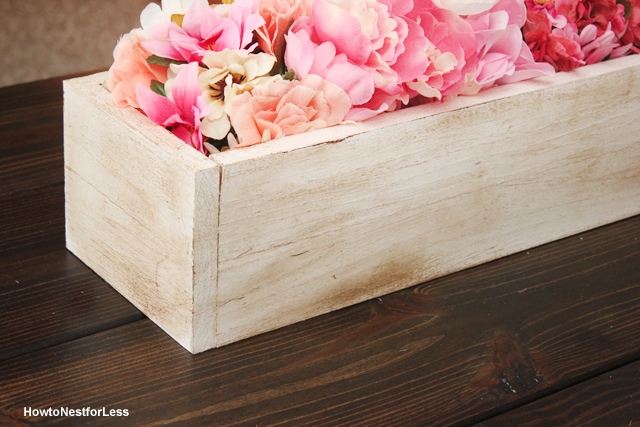 And I love the fact that I can switch out the flowers for each season or holiday. Beautiful poinsettias for Christmas, pastels for Spring… lots of options.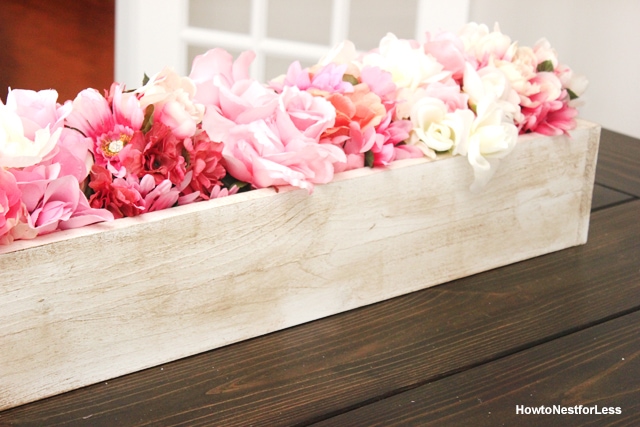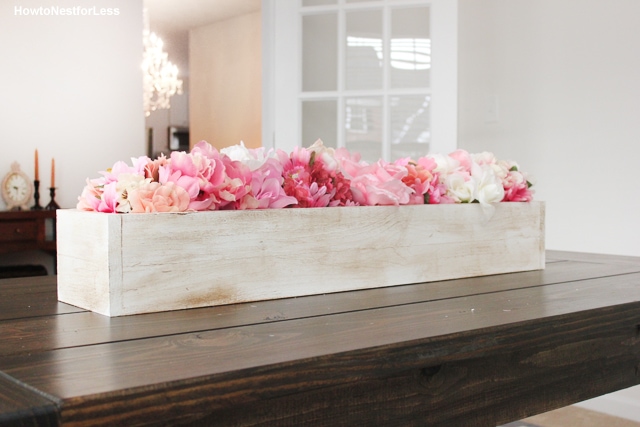 So if you're keeping track, that's two new centerpieces for $17.
Nothing too fancy, but pretty sweet for last minute crafting.