OK, so it was a busy weekend for us. We had a progressive dinner with the new neighbors and some friends over for the Superbowl. Lots of cooking as you can imagine! 
Since we were the main course for the progressive dinner and needed to make enough food for 24 people, I decided to make a family recipe, Grandma's Poppy Seed Chicken.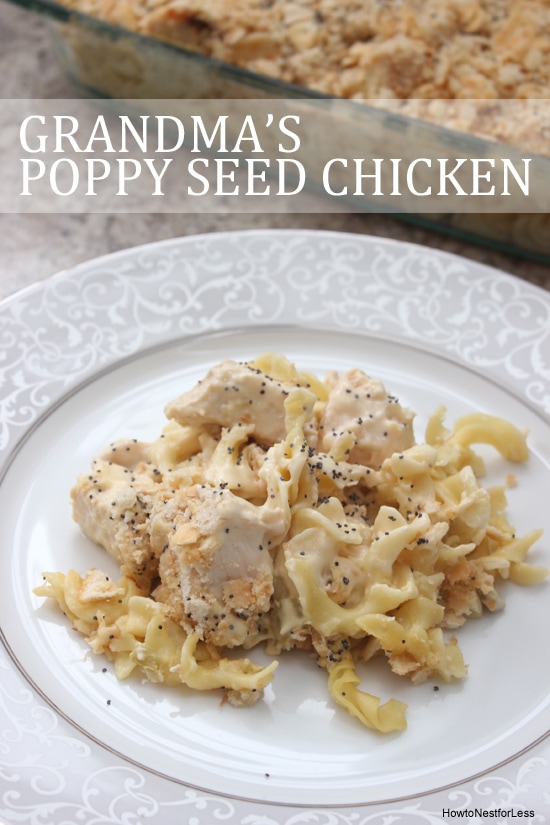 INGREDIENTS:
4 boneless skinless chicken breasts
1 can cream of celery soup
1 can cream of chicken soup
8oz of sour cream
1 stick of butter, melted
1 tube Ritz crackers, crumbled
2 tbsp poppy seeds
1 package egg wide noodles, cooked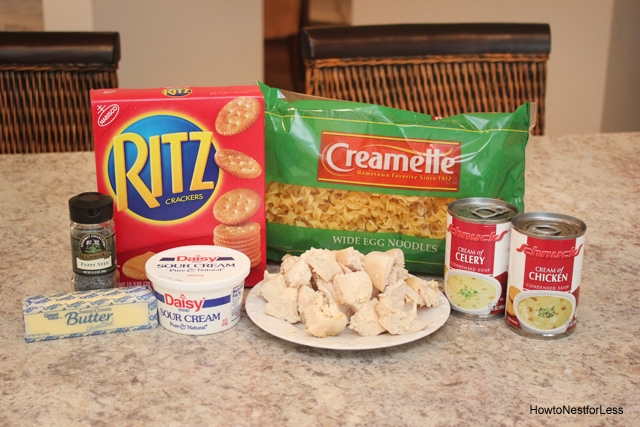 DIRECTIONS:
1. Preheat oven to 350 degrees. Boil or bake chicken and cut into small pieces.
2. Place cooked noodles into bottom of 9×13 inch baking dish.
3. Mix chicken with soups and sour cream in separate bowl then place in baking dish on top of noodles.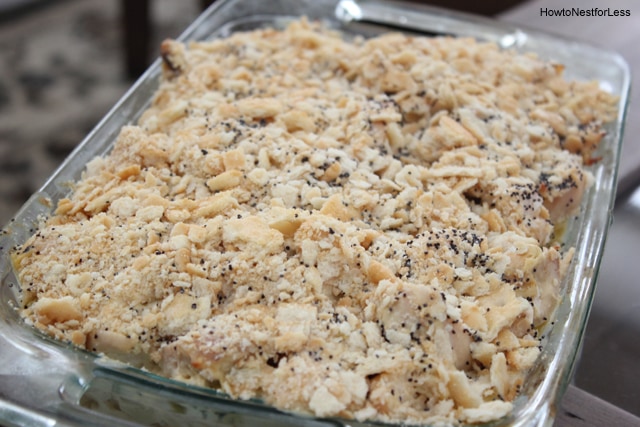 4. Place crushed crackers on top of casserole. Top with melted stick of butter. Sprinkle poppy seeds on top.
5. Bake for 30 minutes or until bubbly around edges.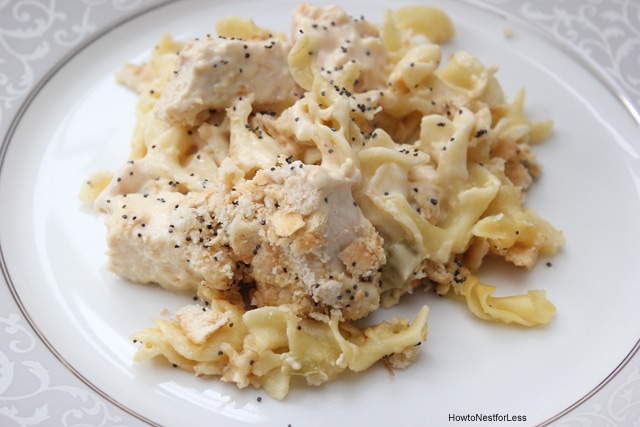 This is pretty easy to make (especially for a crowd), plus the leftovers are amazing! We luckily had enough for the Superbowl on Sunday to feed our friends.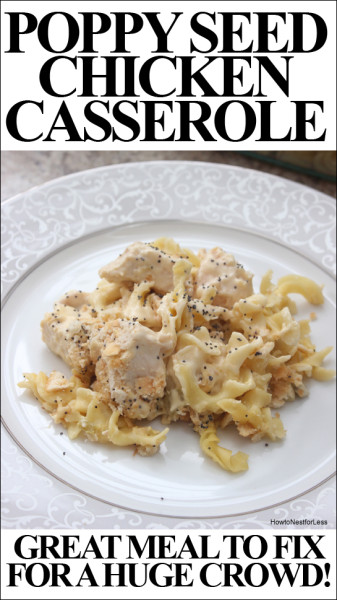 Hope you enjoy!
So, do you have any family recipes that you can always turn to in a pinch?