The girl picked blue is the enchanting color my daughter picked for her bedroom!
Well we're about 2 months into the new home and one of the first makeovers I wanted to cross off the list was my daughter's bedroom.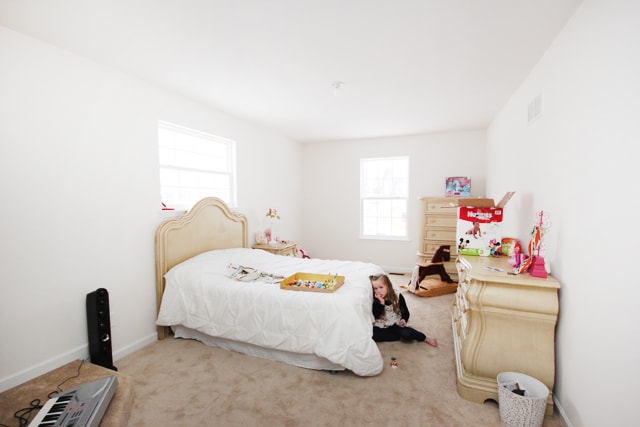 I simply loved her last bedroom… and so did she.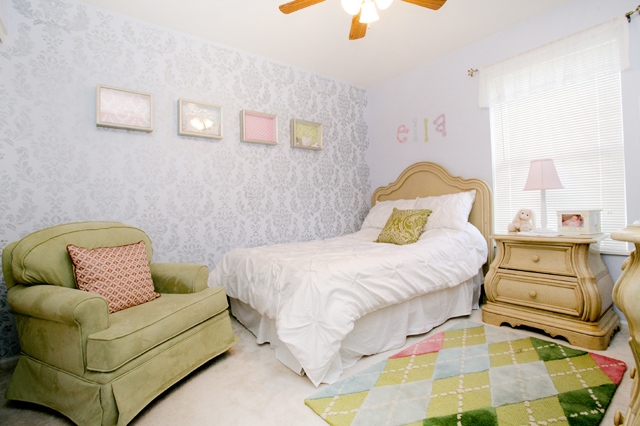 It's going to be tough to outdo that one.
So this time around when I asked her what color she wanted her walls to be, she of course picked blue again… her favorite color. And I have to say that makes me happy since it beautifully complements her bedroom furniture and… well, it's not pink.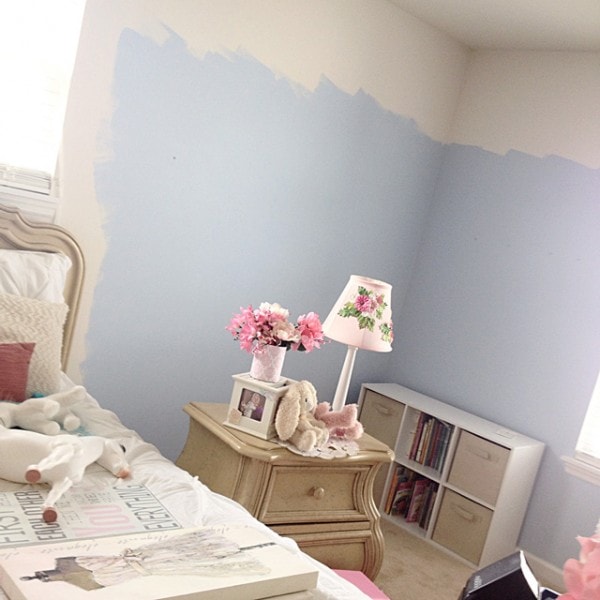 The color we chose this time was the calming hue Poetic Prose from the Clark+Kensington line at Ace Hardware. I actually thought when I first picked out this color that it would be a little lighter. Yikes was my first impression on the walls. But then the hue began to grow on me.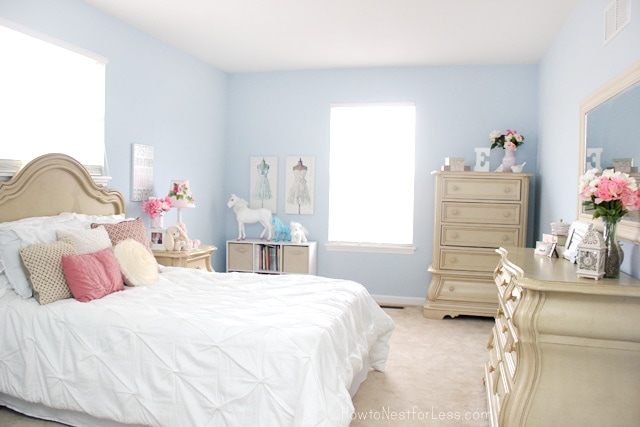 And now I actually kinda love it.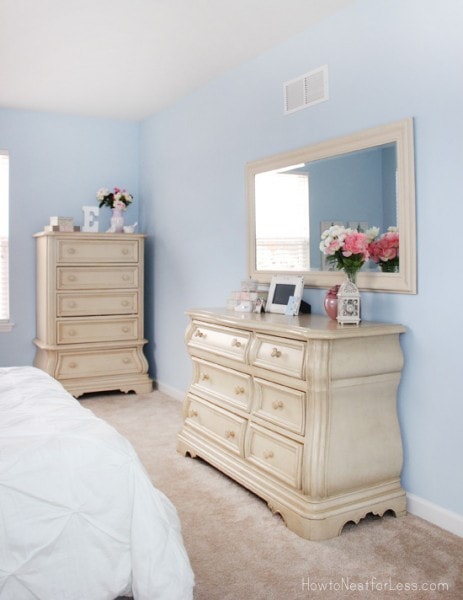 The mirror used to hang above our fireplace in the old house. Seems to almost match her furniture perfectly, right?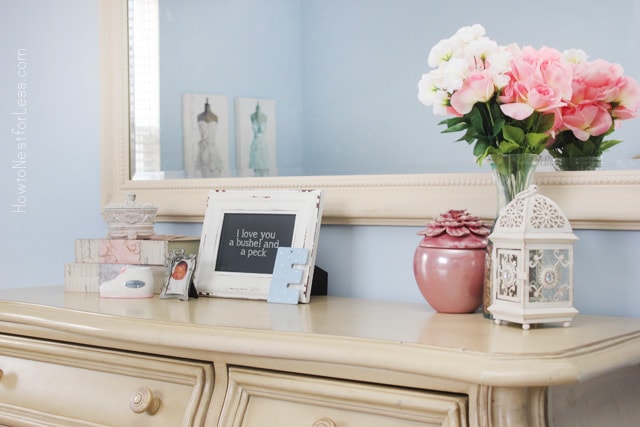 I won't get too deep into her bedroom as there's still some BIG things to show you in the coming weeks, like her stage. Remember when I first showed you a sneak peek of it here?
And we need some window treatments and lighting (yeah, there's only a socket there now).
But so far it's amazing what a simple gallon of paint can do.