Hello everyone! It's been a few crazy days around here. Please PLEASE remind me to never move again. I'm so tired and my feet hurt and I still don't internet or TV or a refrigerator or a working dishwasher, ugh…. but I am happy to report that I only have about 20 boxes left to unpack, hah. Baby steps, people.
So I promised you guys a tour of the new place. These are photos I snapped just after we closed on the house. I really wish I could show you photos of how the house looks right now; it's amazing what just a few short days can do for a new home! But like I said we have no internet so I can't upload any new photos. You'll just have to suffice with this sneak peek for now…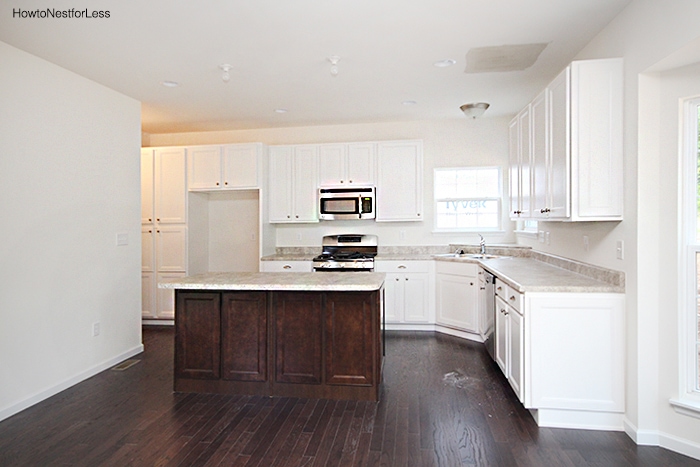 Don't mind the mess on the floor…
We had them move a recessed can light as you can see.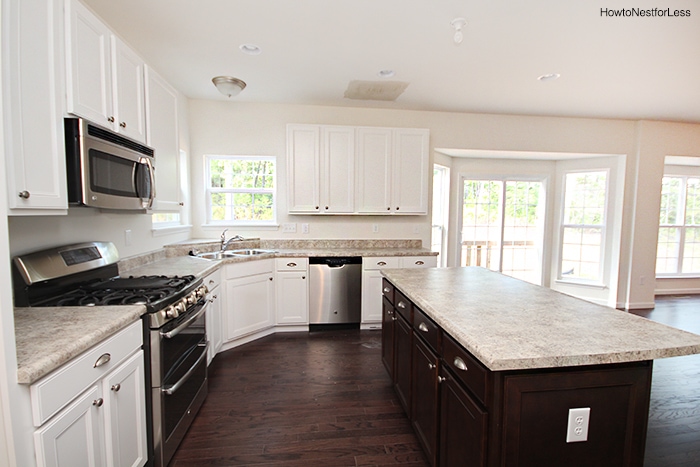 I love these bay windows and the light they provide.
Plus the view is quite extraordinary.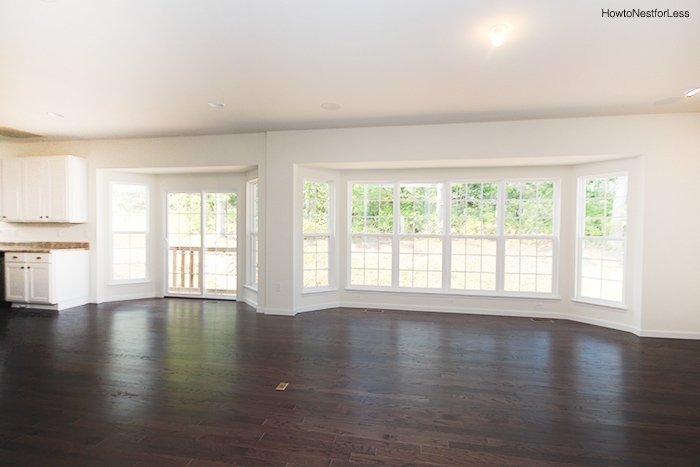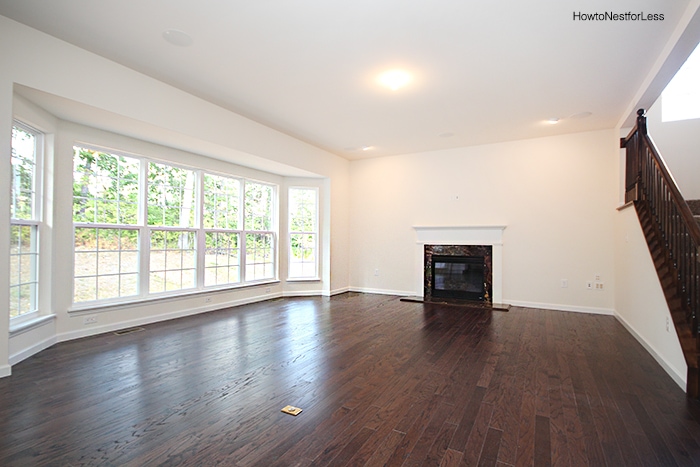 Here's a quick view of our dining room…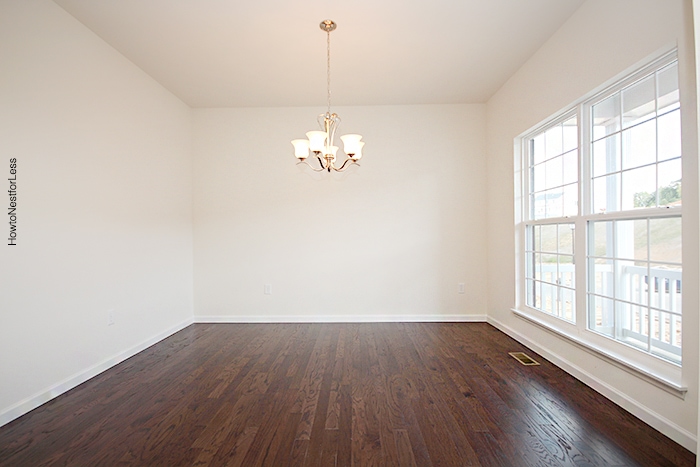 And the playroom on the main floor with French doors.
Big plans for this room with built ins and a mini craft table.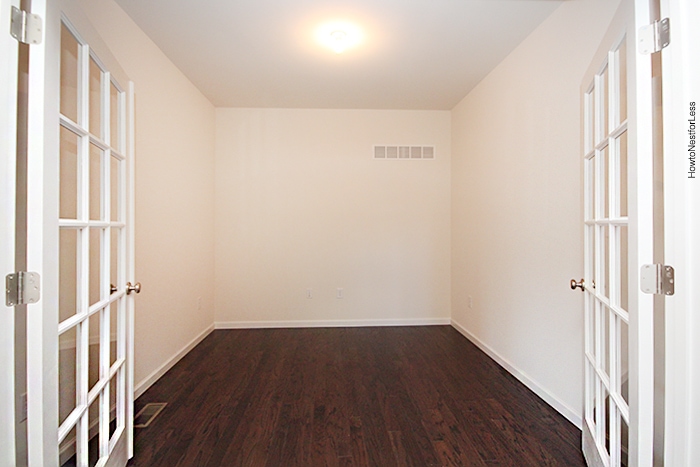 And here's a view towards the entryway.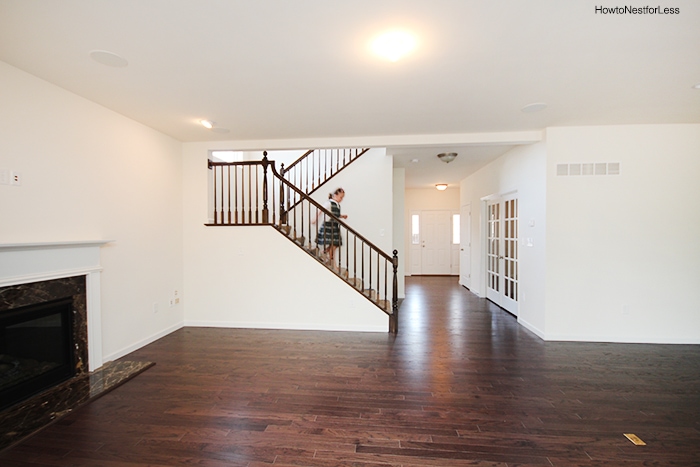 Upstairs is the master bedroom and 3 additional bedrooms.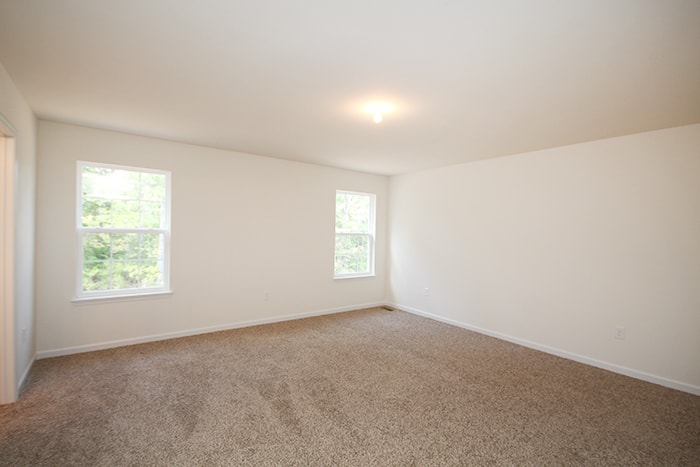 And the master bath.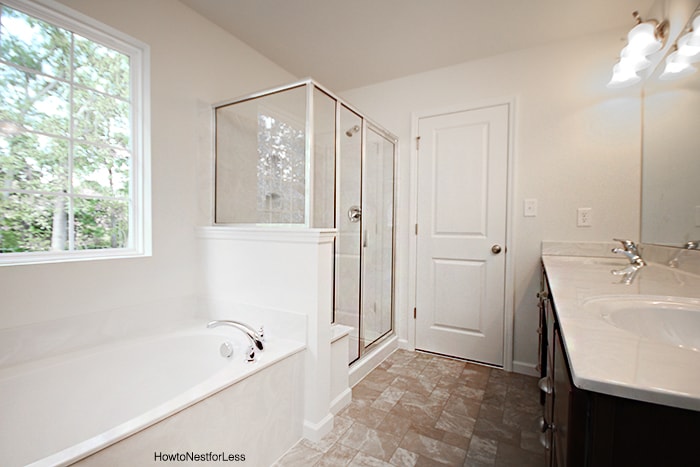 One quick thing back on the main floor: my laundry room. I'm head over heels in love with this space across from my washer & dryer. Lots of storage, plus a sink to wash my paint brushes (and dirty soccer cleats). While we downsized over 1,000 sq ft overall from the last house, this is the one area that got a big upgrade.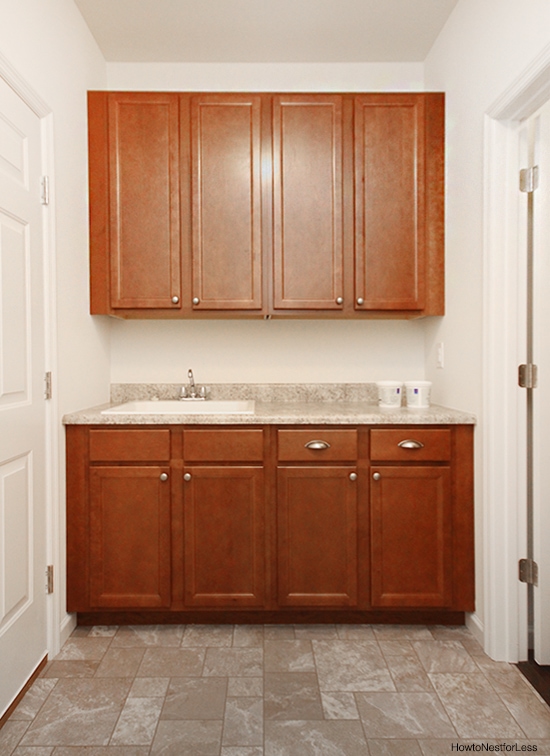 So that's the quick tour! But now you guys have to see it with our furniture in place. Trust me, it's a BIG difference. Plus we switched out a bunch of light fixtures and added some beautiful kitchen pendants.
I'll try to post a video next week with the updated tour. I figure with a 3 day weekend I can get this accomplished, right?