My brother recently gifted some old end tables to my sister. While they were in great condition, my sister really wanted a pop of color in her new family room so I offered to paint them.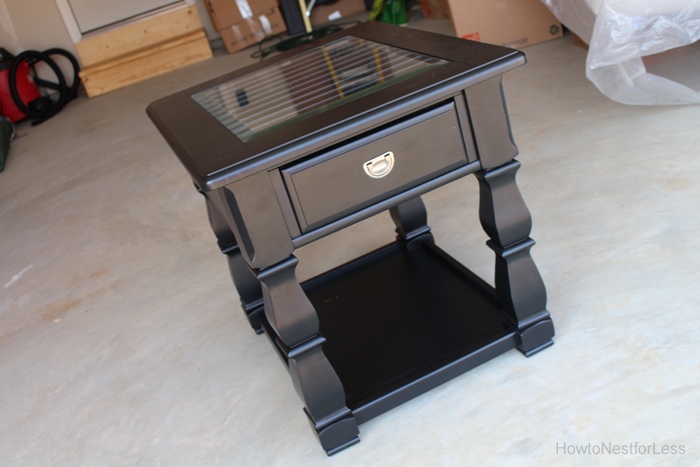 We decided on Old Violet Annie Sloan Chalk Paint. I used this color before with this table I had in my old house and really loved how it looked like blueish gray color, especially when waxed.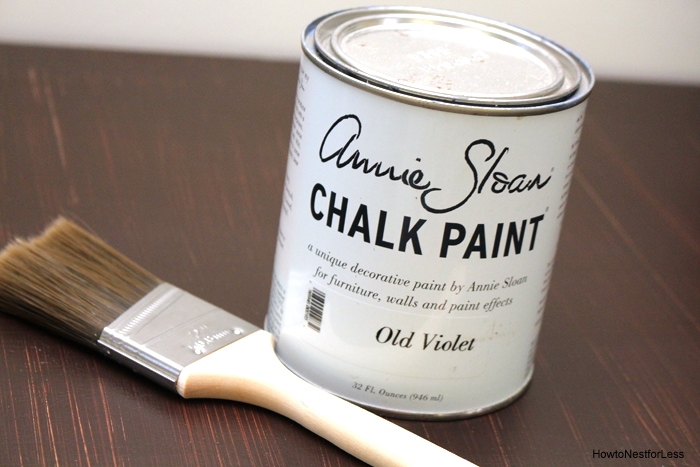 You can see what a difference wax makes here: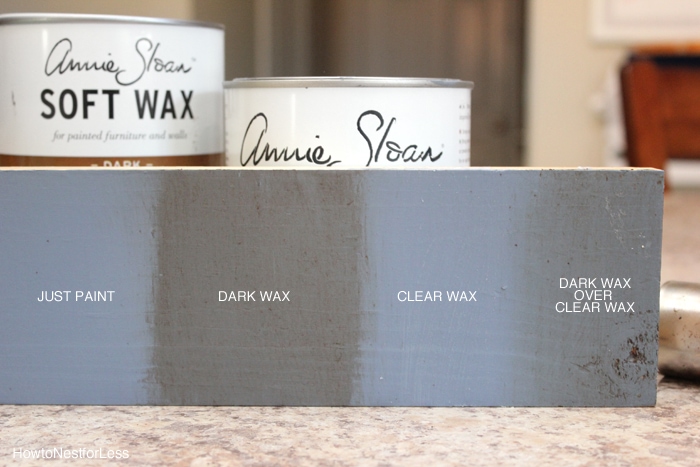 And here's what the final table looks like with two coats of old violet chalk paint, dark wax then clear wax…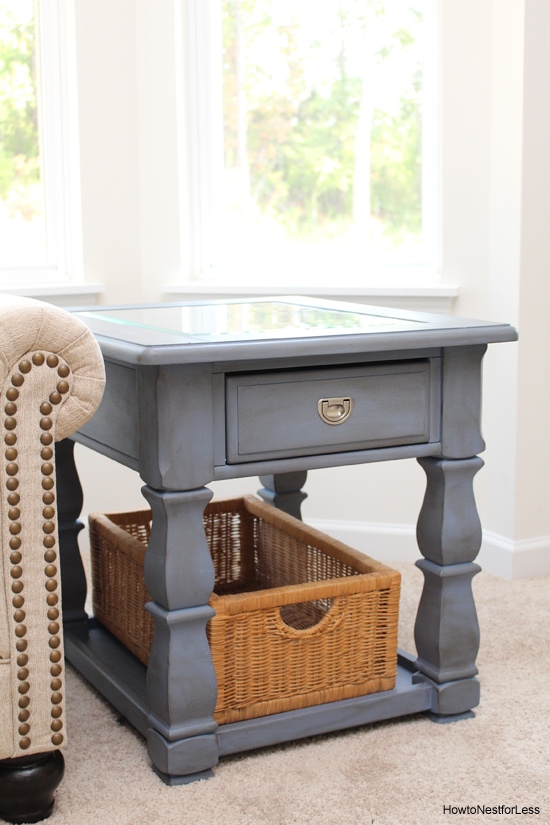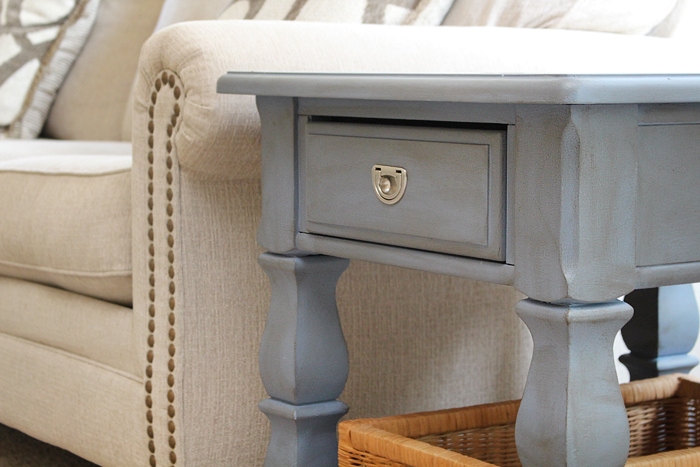 I never paint the inside of the drawers, just the fronts.
Especially if the drawers are in good shape.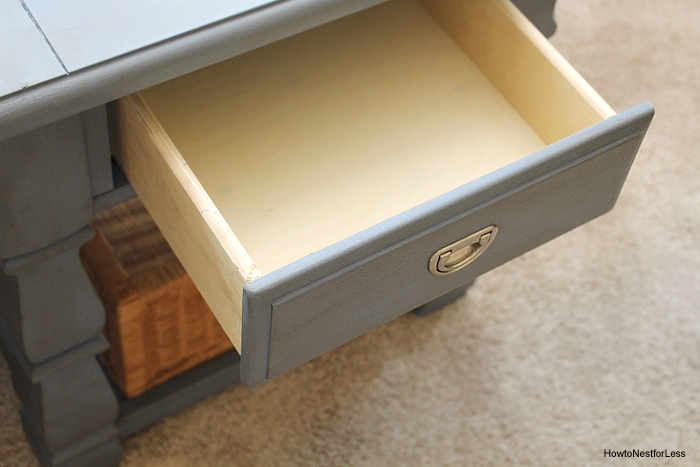 Even though I waxed the entire table, I love that this piece has a glass top for protection.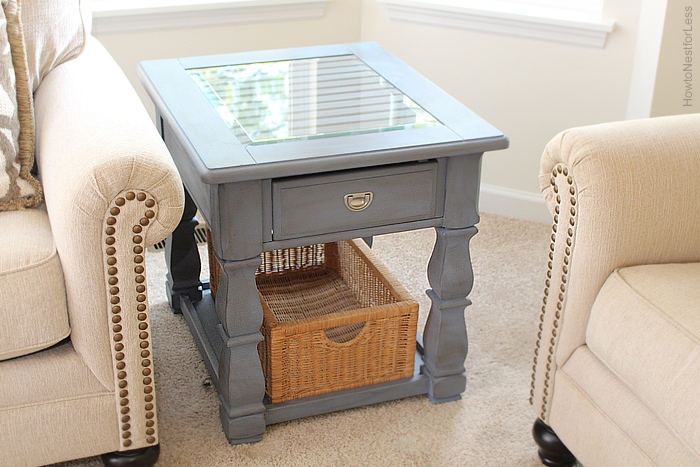 And of course I love the basket underneath for storage.
I can see this filled to the brim with toys by the end of the week!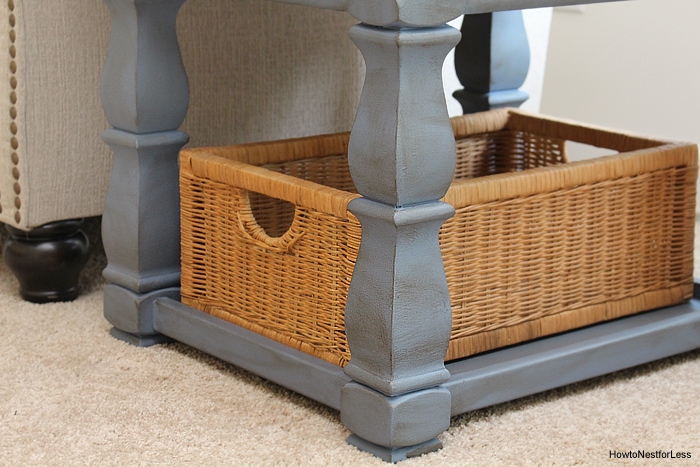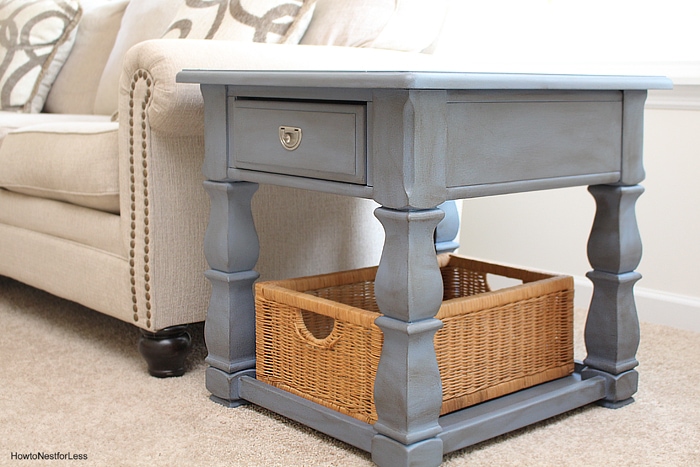 So I still need to help my sister style this table and finish the rest of the room. And I just finished up her baby boy's nursery. Remember the striped paint job I showed you guys recently? Yep, finally finished the room. Final reveal coming soon!