I can't believe it's been one year since we moved into our new home. I guess the saying is true: time flies when you're having fun.
I thought today I would take a look back at the past 12 months and see what we've gotten accomplished around the new digs.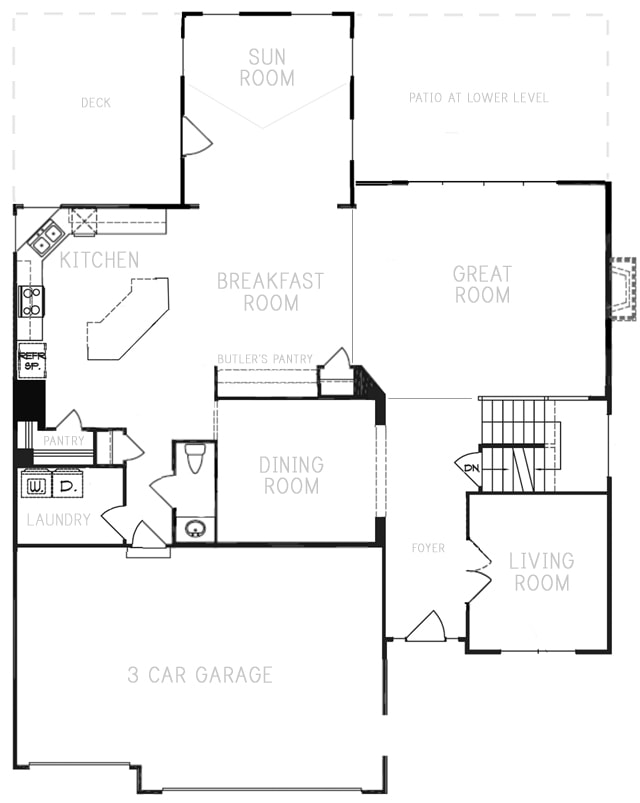 The great room is where we spend most of our time as a family, sitting on the couch watching movies, playing games on the ottoman, or cozying up near the fireplace (especially in the past month, my gas bill is going to kill me).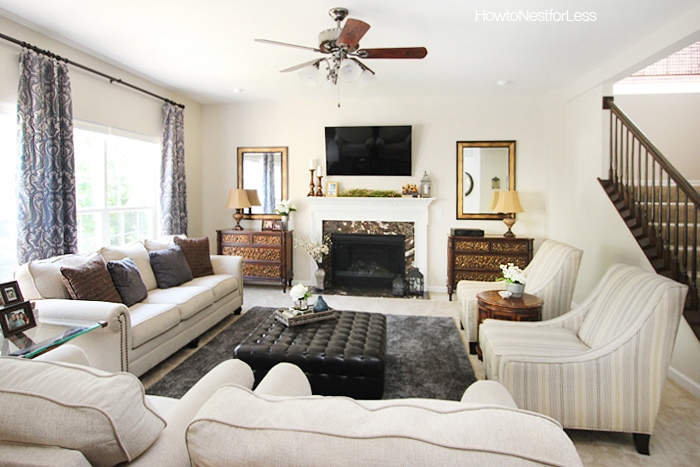 The sun room is probably my favorite place in our new home. I sit in here on the weekends to drink my coffee and stare endlessly out the windows into our back woods.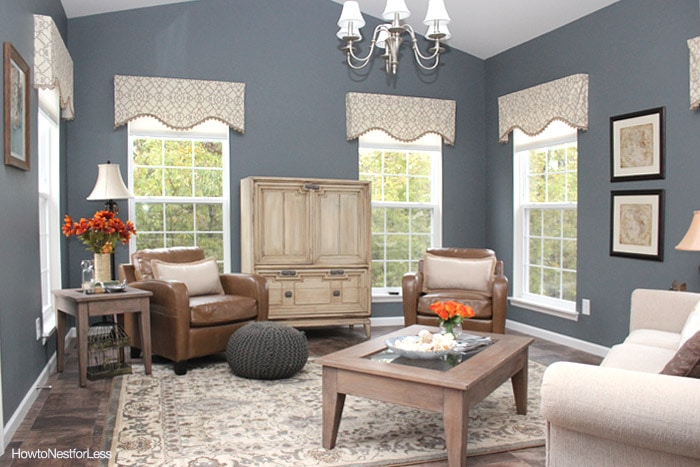 The kitchen is still a work in progress, but I'm so happy that we got our white subway tile backsplash knocked off our to do list this past Fall. We also added a kitchen command center, DIY window cornices, and metal industrial shelving.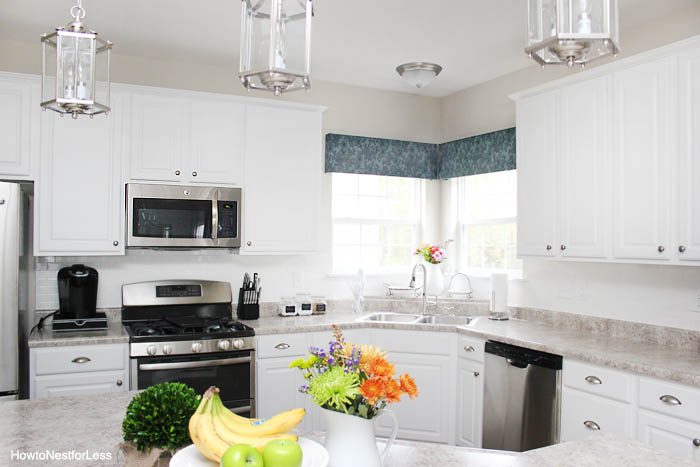 We also gave a little makeover to our powder room on the main floor, including one of the easiest DIY project to date, framing out the bathroom builder-grade mirror.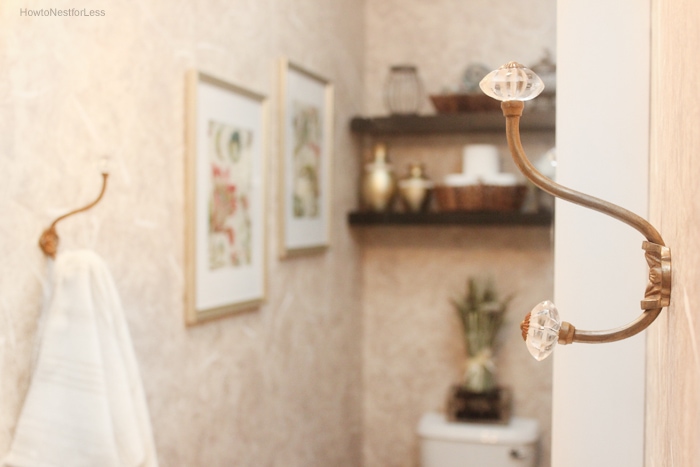 And you might remember from last week, my updated entry foyer. I'm completely obsessed with this blueish gray color. And my new buffet from Red Posie of course.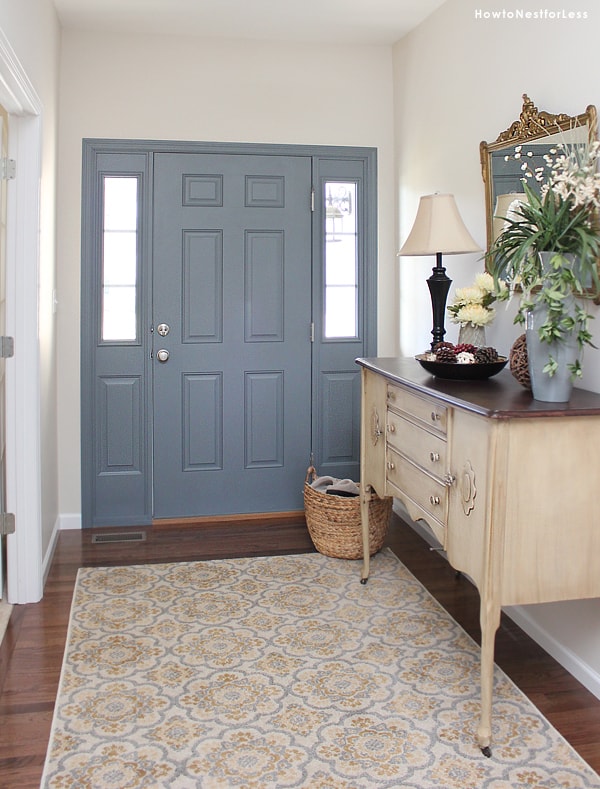 We also gave a little love to the entryway near our garage, just off the kitchen. This itty bitty coat closet across from the powder room is now super organized (which makes me super happy).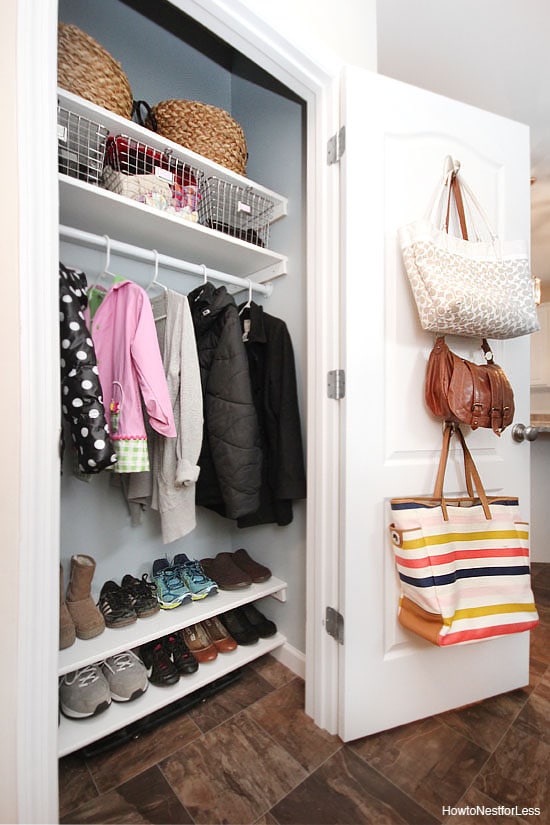 Soon I'll be showing you guys the updated breakfast room and butler's pantry. I just need to find time to finish the backsplash near the cabinets. And I still haven't touched the dining room, living room, or laundry room… AT ALL. I'm serious. They are all pretty bland and in desperate need of some love.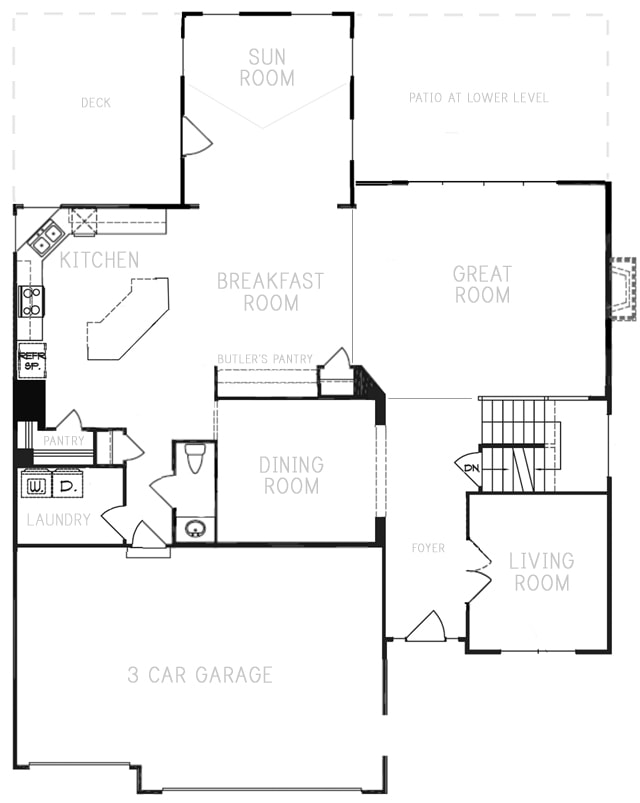 — NOW ONTO THE SECOND FLOOR —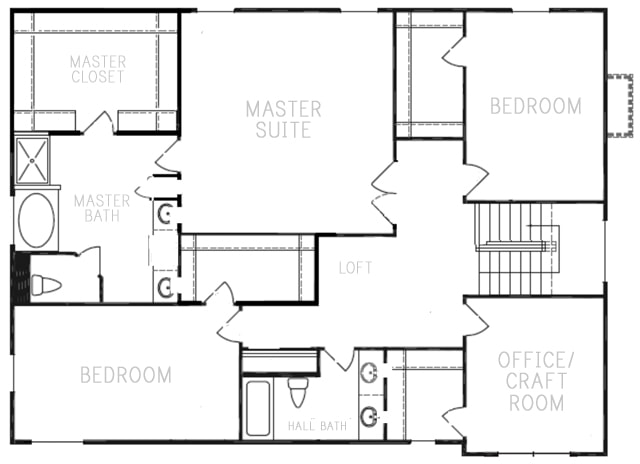 Ellie's bedroom was actually the first room completed when we moved into our home. And the lady had one BIG request, a stage. Her bedroom is actually getting a couple small updates this winter. Nothing huge, but I'll be revealing that some time in January.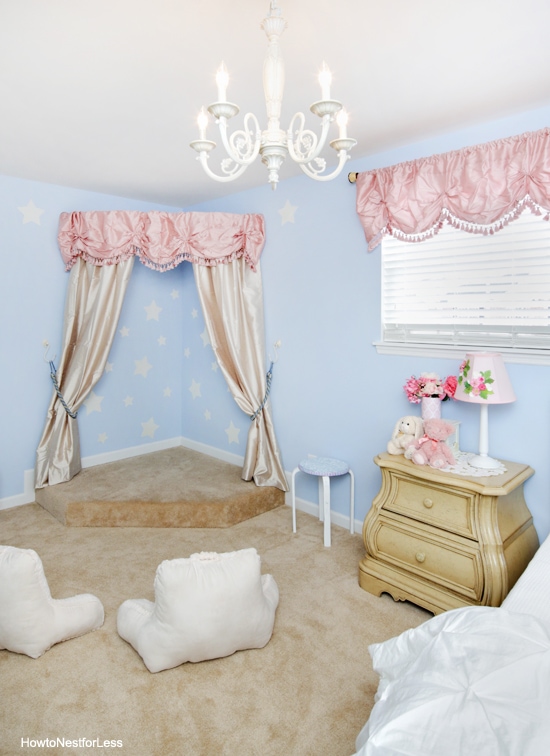 We also got our guest bedroom in order with spots of navy, orange and gold. In this room I made some sketch airplane free printables and a headboard from an old fireplace mantel.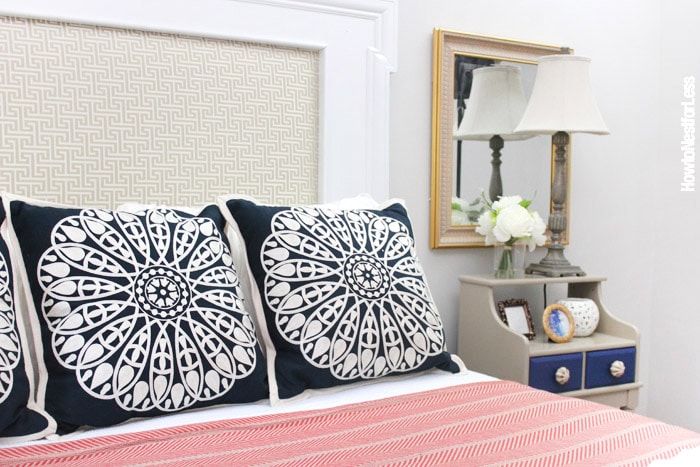 I also recently finished my craft room complete with picture frame moldings, striped wall, and DIY no sew curtains.
Wow, the second floor is A LOT more colorful than the first floor.
So we still haven't touched our master bedroom, the two upstairs bathrooms, the loft, stairwell, or any of the closets.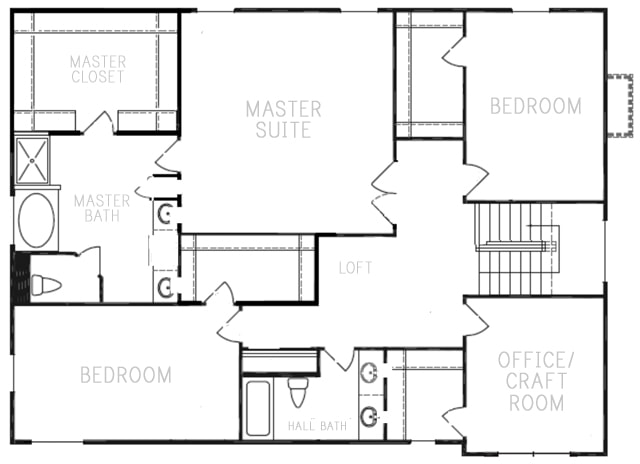 I definitely feel like I'm taking more time on this house to get all of the rooms completed. I don't just want to throw paint on a wall and call it a day. I'm trying to carefully plan out each of my design moves so I'm not wasting time and money.
So what are my next big projects?
1. Finishing Ellie's bedroom tweaks
2. Start on the master bedroom
(urgh, this is gonna be expensive because the room is EMPTY)
3. Butler's pantry backsplash
4. Laundry room
(complete overhaul including wall cabinets)
Plus a million other things.
But I'm pretty happy with our house progress for just one year in, especially since we both work full time jobs outside the house. Now if I can just find the time (and money) to finish the rest…