This is a sponsored post written by me on behalf of Dollar General for IZEA. All opinions are 100% mine.
Whether it's for St. Nick's Day, Christmas, or just a gift for a teacher or friend, it's time to start thinking about stocking stuffers. For us it was picking out some extra fun little items for the two little kids we adopted this holiday season, a 3 year old boy and 6 year old girl.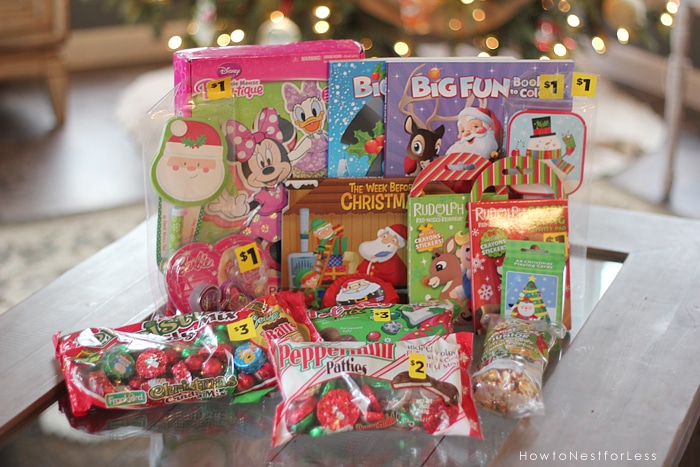 Since the little girl is right around Ellie's age, I brought her along with me to Dollar General to pick out the stocking stuffers. For the little girl we picked up this Minnie Mouse Bow-tique paper dolls set… SIMPLY ADORABLE. It was in a huge toy bin with items marked 50% off. Final cost for the paper dolls? Only $2.50! My daughter is obsessed with paper dolls too so hopefully this little girl will enjoy them. We also snagged a Barbie lip gloss set for $1. Because every girl loves lip gloss.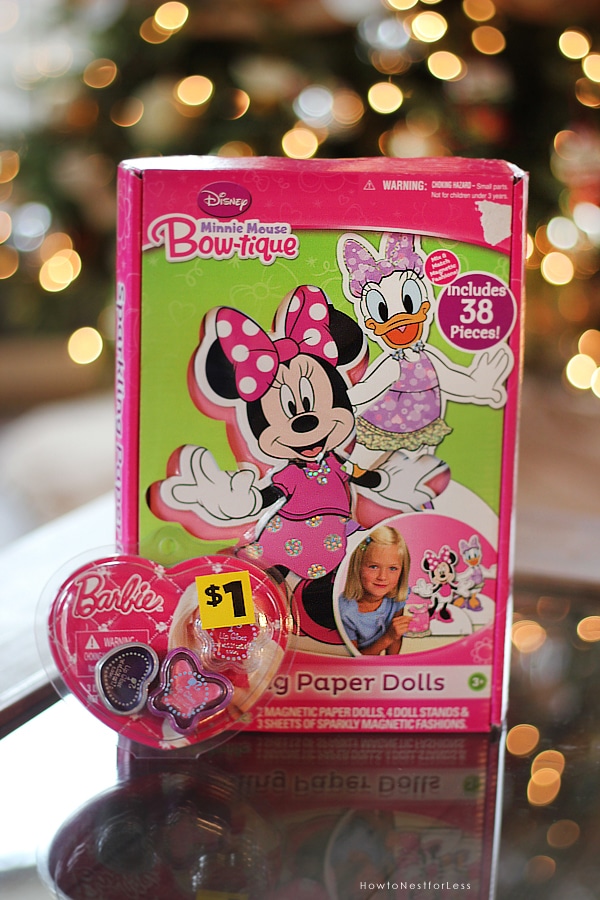 The little boy and girl both requested coloring books and crayons. Dollar General had a ton of holiday options for this (and I grabbed some extras just to keep around the house for my nieces and nephews). Love the non-candy stocking stuffers. I feel like Halloween just ended since we still have huge bowls of candy in the pantry!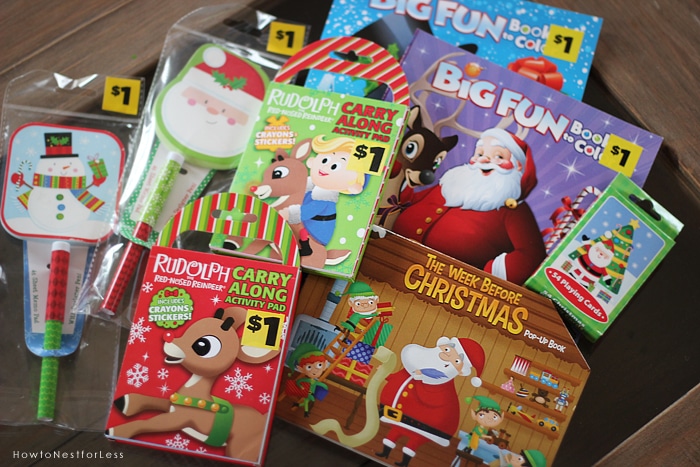 I picked up some little activity kits that included crayons and stickers, a coloring book, a pen and pad of paper. Then I grabbed some extra stocking stuffers… the 6 year old girl got Christmas playing cards and the 3 year old boy got a pop up book.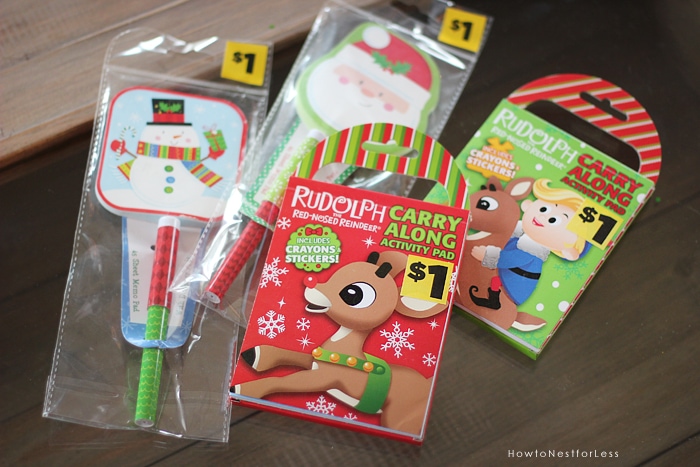 This is seriously the most adorable pop-up book. We had to pick up an extra one for Ellie!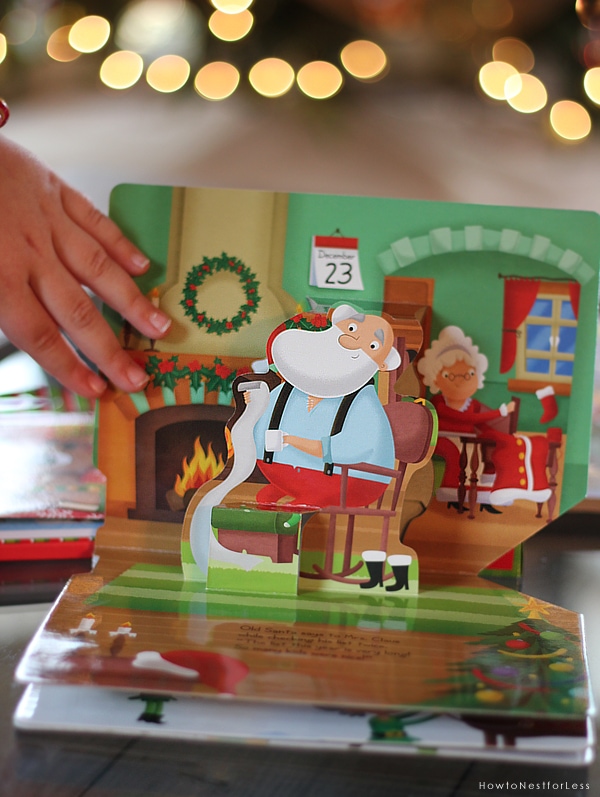 Of course I did have to scoop up a little bit of candy. I mean, c'mon… who can resist chocolate peanut butter Santas and peppermint patties?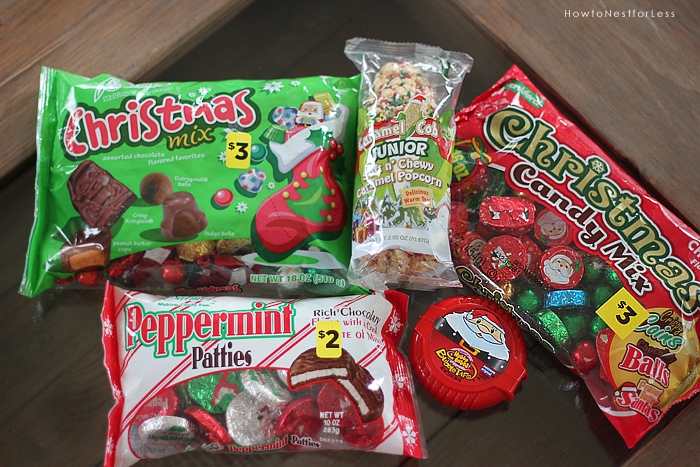 So since I had Ellie help me shop for the kids we adopted this holiday season, I still need to find her a couple little things for her St. Nick stocking. Her birthday is on St. Nick's Day so trust me… she remembers!
Does your family have any stocking traditions?
Do you celebrate St. Nicks's Day?