I'm still trying to get my home office/craft room in order since I stenciled the walls about a month ago. It's been a LONG journey, but this weekend I finally started making some progress.
So what jump started my organizational overhaul? I told my hubby that I wanted… no NEEDED some shelving in the home office/craft room. While trying to figure out the best fit for the room, I remembered that I painted some old maple shelves that used to belong to my grandmother and have been sitting in the garage for about 6 months. BINGO.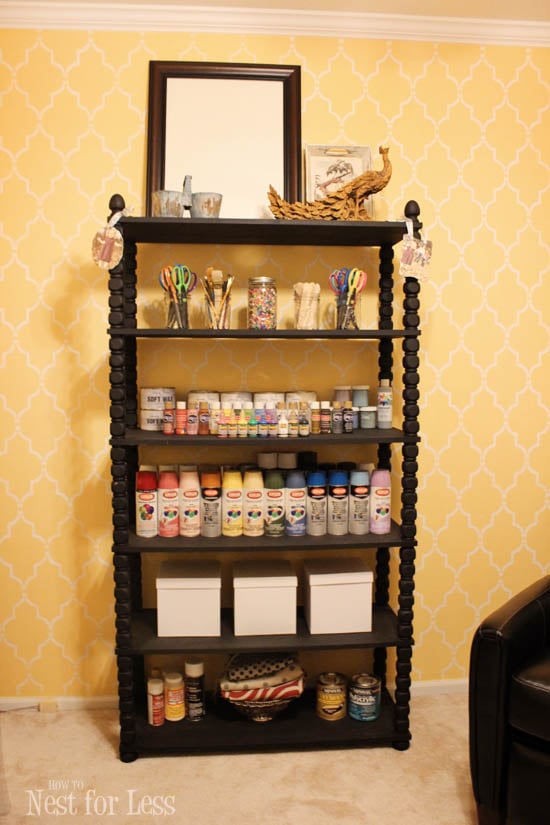 I really wish I had some before and after pics but I can't seem to find them anywhere! Well, some after photos will just have to do! I purchased some mason jars from Hobby Lobby and filled them with paintbrushes, craft sticks, beads and scissors.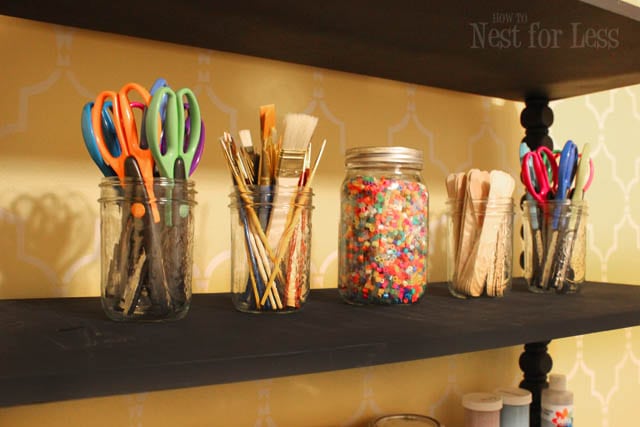 Second shelf is for storing all of my paint…. Annie Sloan chalk paint, acrylics and fabric paint. Seriously, I feel like I'm an art major back in college again! You never realize how many supplies you have until you organize!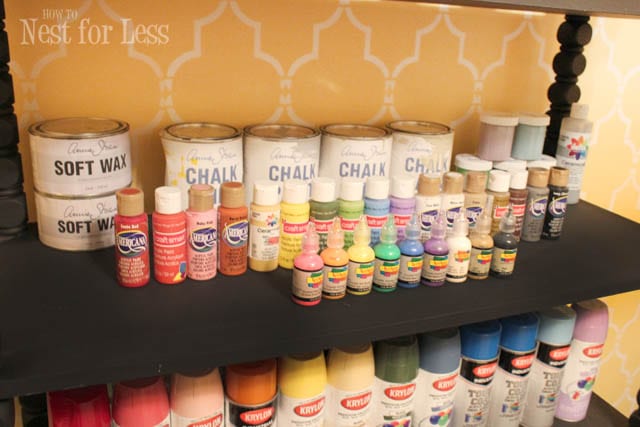 Next shelf holds all of my spray paint. The front row is all of my vivid colors while the back row is mostly black, white and a couple bottles of metallics.
The second to bottom shelf is three white storage cubes that I picked up from Michael's over the weekend for $2.50 each. In each box I plan to keep supplies for my upcoming projects so I don't have to go on a mad scavenger hunt when I'm ready to create. I plan on doing something funky with these in the future to spruce them up, but right now I like the contrast against the black shelving.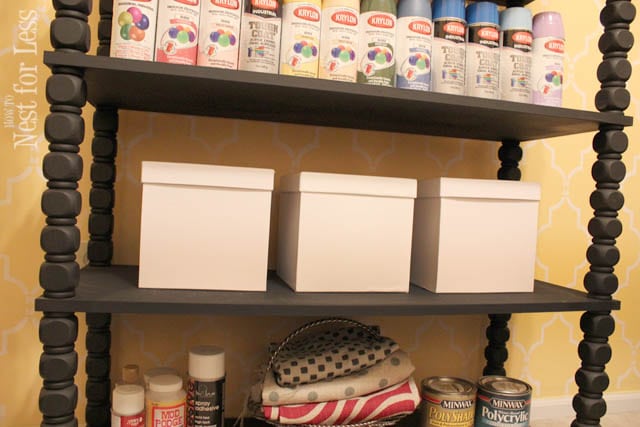 Bottom shelf is my equivalent to a junk drawer! Some fabric scraps, several kinds of adhesives and my favorite cans of Minwax.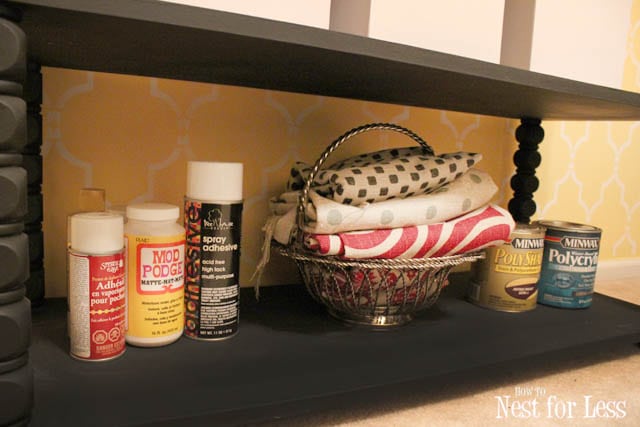 One of my favorite parts of these new shelves is the Anytime Ornaments I hung on the corner posts that I created back in October. LOVE that I actually get to put these to good use now!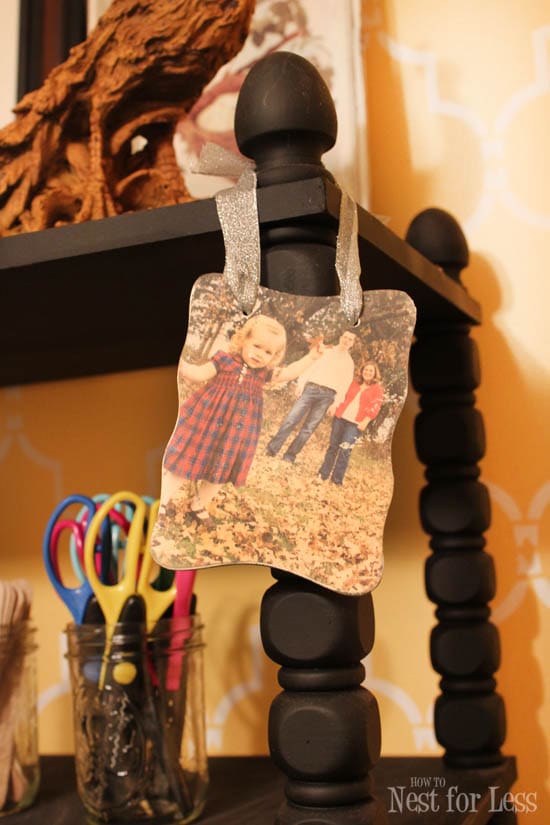 I won't fully show you in detail the top shelf yet since I'm still working on it. I'm working on a poster for the 16×20 inch frame that will bring some more color into the room besides the overall yellow stencil.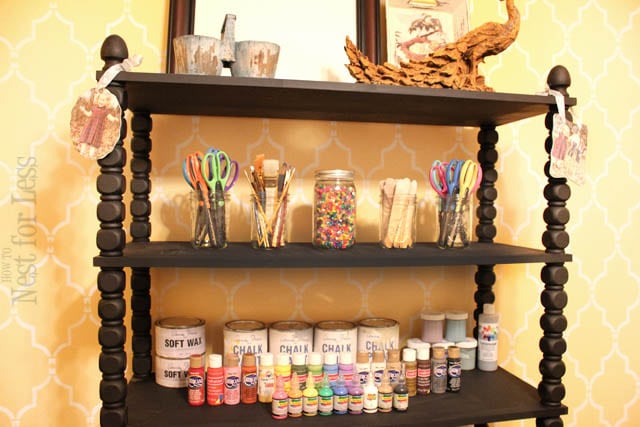 Overall I'm VERY happy so far with my organizational overhaul! Still have lots to do throughout this room and I'll share the rest of it once I make some minor tweaks 🙂 AFTER Christmas of course!