Yeah, I know this ain't brain surgery… or anything you haven't seen before. But it's 5 days before Christmas and my mojo is out the window.
So yesterday I posted my newly organized craft room/home office. Now it's time to add another finishing touch to add some color to the room.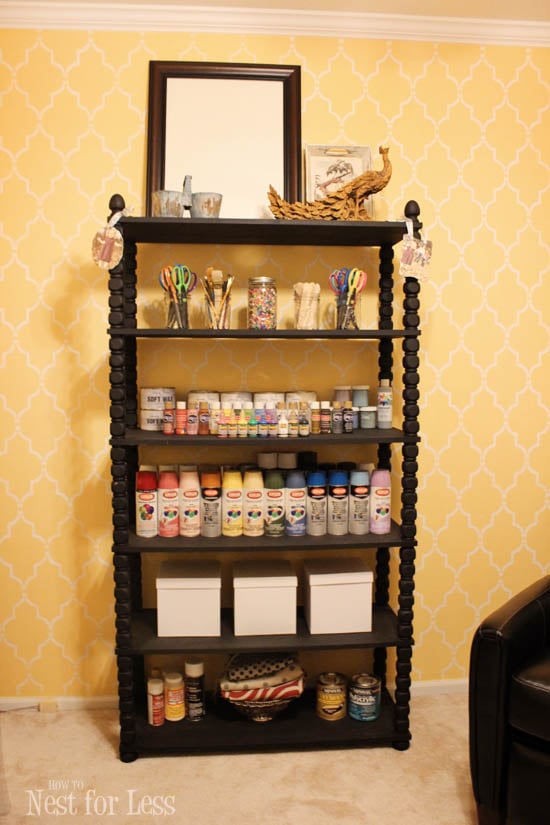 I spotted these paper pencil holders from Michael's the other day (6 for about $2 I think). I bought some pretty scrapbook paper (4 sheets on sale for $1) in some pretty colors that I thought would brighten up the room.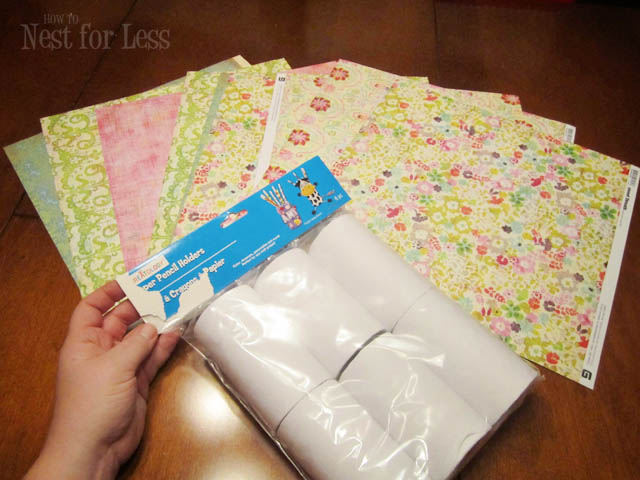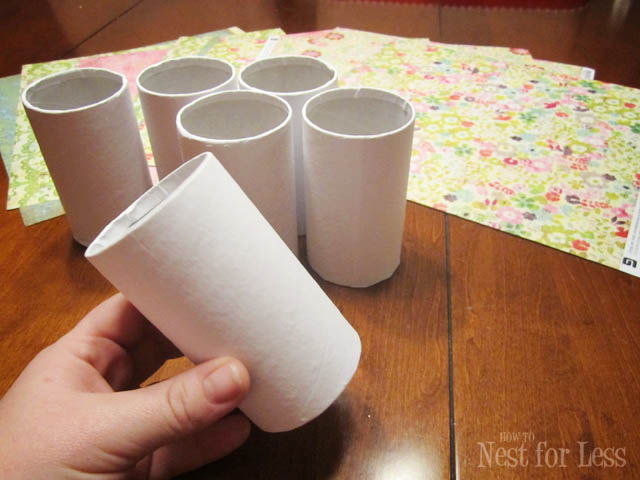 All I had to cut was cut the scrapbook paper down to size and use my handy dandy hot glue gun to adhere them to the paper pencil holders.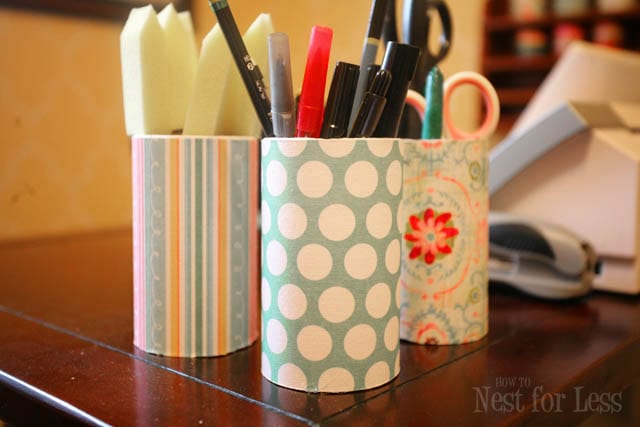 I have all six of these strewn about the craft room holding my pens, scissors, greenery pins, hot glue gun sticks and more.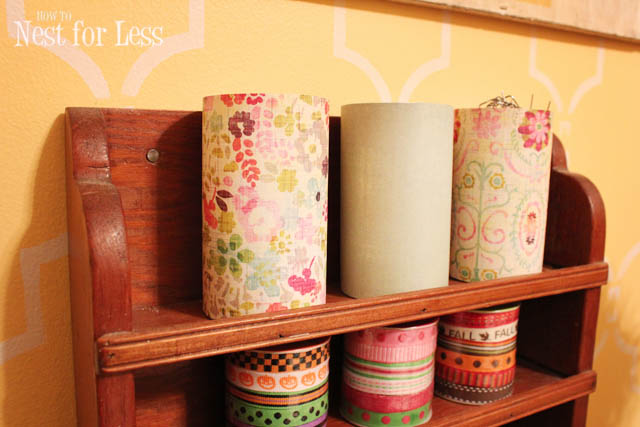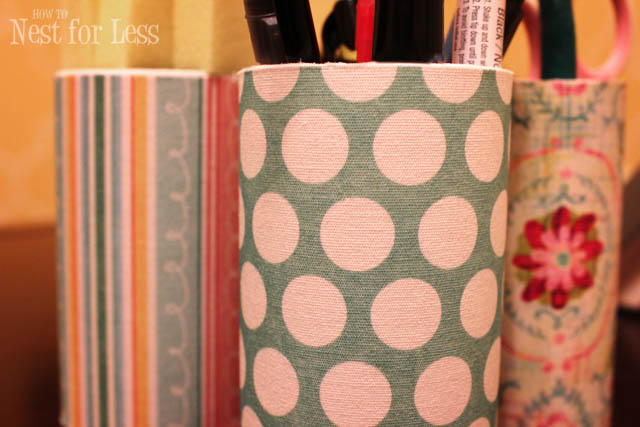 I am in LOVE with this fabric scrapbook paper I got from Michael's! The texture is just amazing and I'm totally diggin' the patterns.