If you are looking for last minute Christmas recipes then check out the ideas I have for you!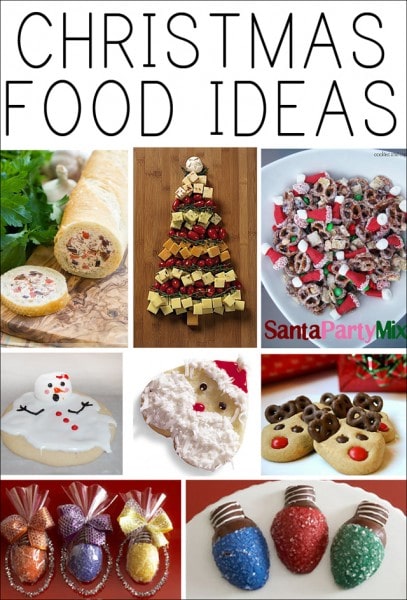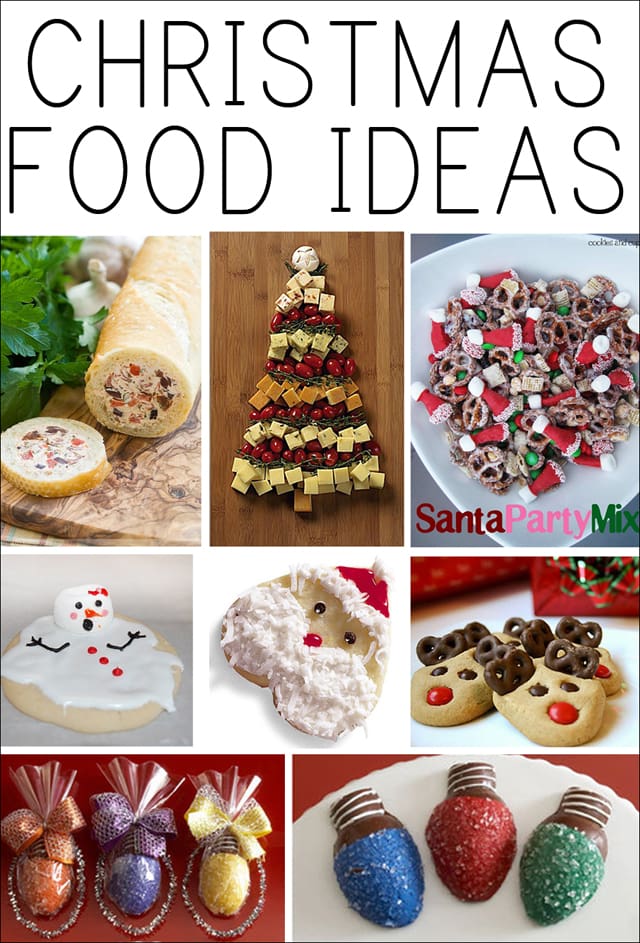 My mother-in-law had surgery this past week which means all of the girls in my hubby's family need to pitch in a little bit more than usual for Christmas dinner. As mentioned before, I'm not the best cook in the world, but I'm not too shabby with an easy recipe or fun new idea. So here's a couple of last minute Christmas recipes for folks who need a little guidance like me!
Holiday Recipe Ideas
First up is this fabulous appetizer from Baking Obsession. Hollow out a large baguette bead and stuff it with whatever filling you want. Brilliant! And it looks delicious.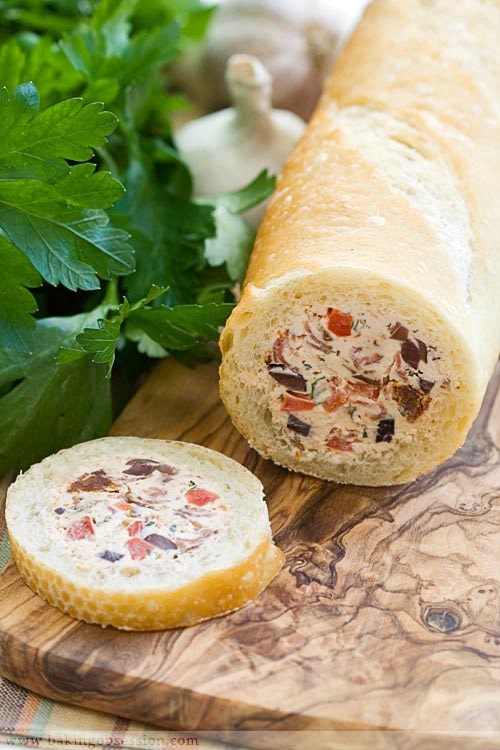 Next up is a great presentation for your normal veggie and cheese tray.  Nothing like a little effort to make a bland dish look creative and exquisite!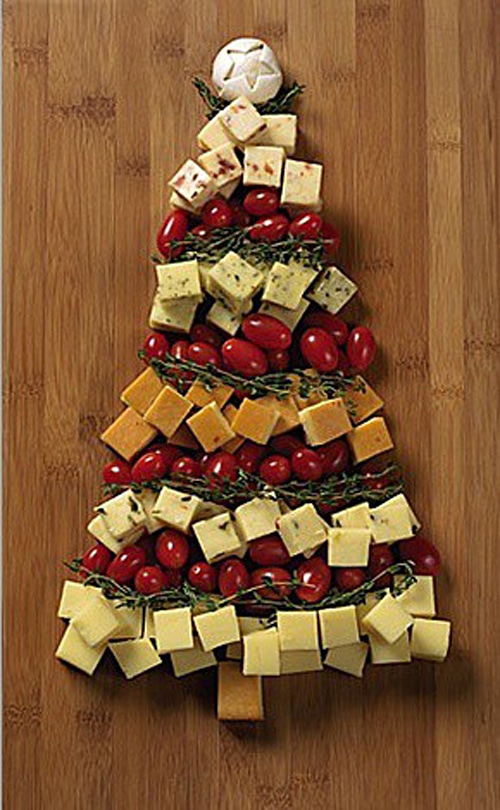 This adorable Santa Hat Party Mix is from Cookies and Cups. YUMMY! Now there's a great way to get your chocolate fix!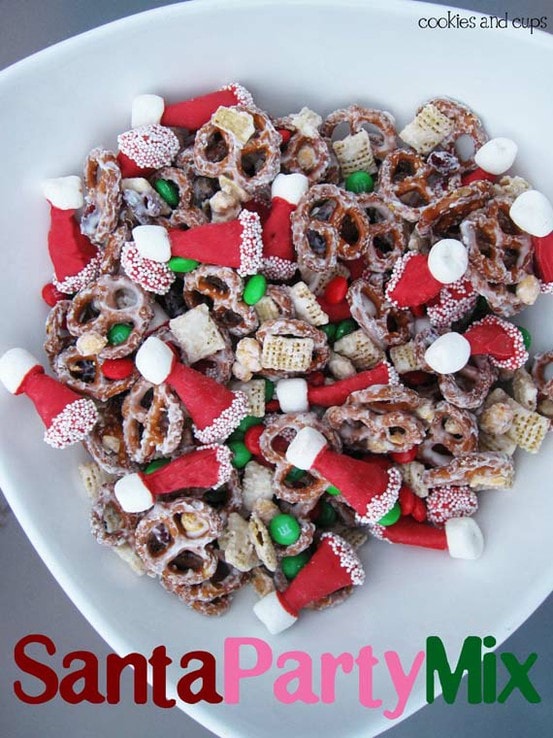 Looking for an old favorite with a new twist? How about some chocolate covered strawberries decorated like Christmas lights! Isn't that adorable!!! And it's fruit so it's definitely healthy for you…right?
Here's a fun Christmas cookie the kids will have a blast helping create. Melting snowmen sugar cookies! I found this version over at Crazy Domestic and quickly fell in love!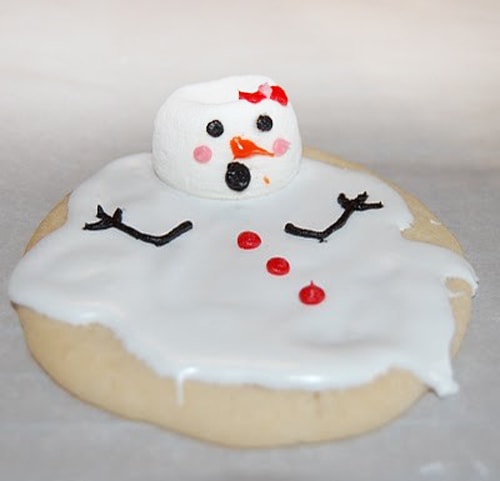 Or how about these simple reindeer cookies from the Budding Baketress? Now my 4 year old daughter could definitely master this cookie project! Super easy and stinkin' adorable!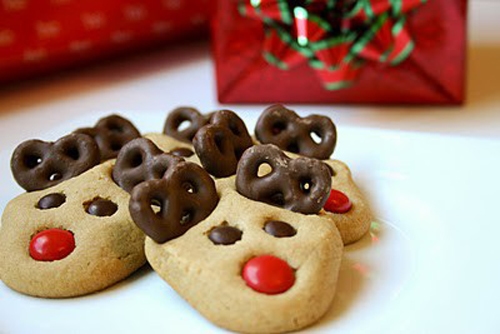 And of course no Christmas would be complete without something Santa. This clever cookie makes use of your heart-shaped cookie cutter and coconut… YUM!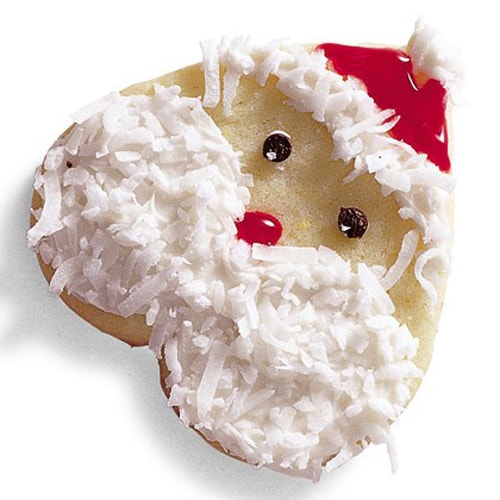 I hope some of these ideas inspired you to create something fun and new for this Christmas! All of these recipes seemed pretty simple and perfect for a last minute gal like myself!
If you want to see all the links and full recipes, visit my Pinterest Christmas food board by clicking here!