This is a sponsored post written by me on behalf of Dollar General. All opinions are 100% mine.
I love big purses and I cannot lie. 
But seriously, I do.
I'm that mom that has everything on hand in my oversized purse. Band-aids, Tums, tweezers… you name it, I have it. But I often get discouraged when I'm digging around for 10 minutes trying to find what I'm looking for. And after this past weekend getaway, I realized it was time to get organized.
So here's my little tips & tricks for organizing your large purse.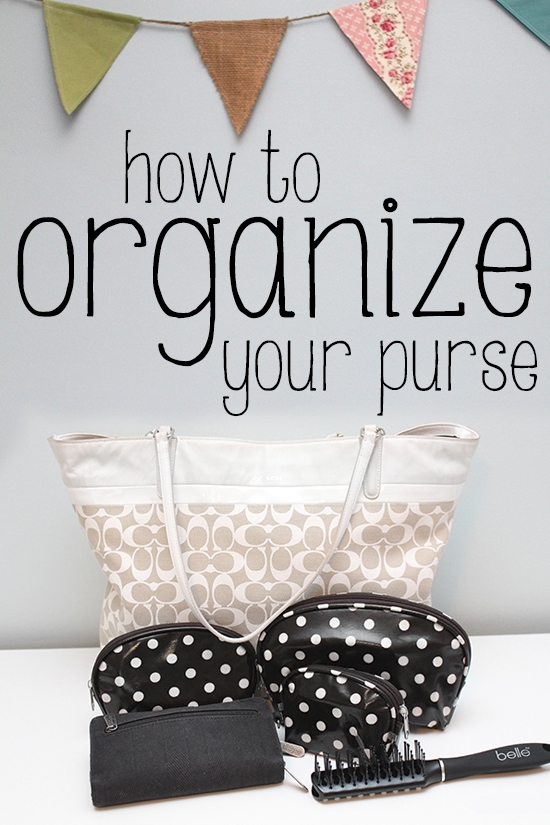 1. Use smaller bags to organize in a large purse.
I purchased a little 3-pack of black and white polka dotted bags from Dollar General for $8. This helps me organize all of my goodies into 3 separate categories: makeup, miscellaneous (gum, mints, hair ties, tape measurer for my thrifting trips), and my purse emergency kit.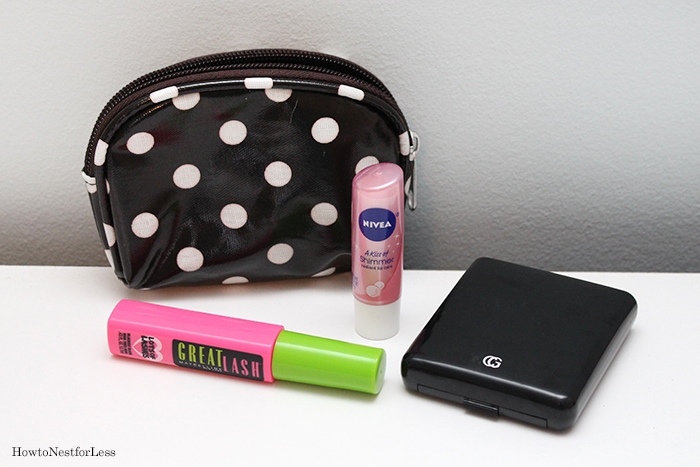 2. Make a purse emergency kit.
With little kids, it's best to be prepared. I always carry a couple band-aids and antibiotic ointment with me for cuts and scrapes that Ellie gets while we're out and about. I also keep my headache medicine, tweezers, nail clippers, and eye drops in this bag. And the last two things are for my personal use, especially with my long, stressful work days… Tums and deodorant. Lifesavers.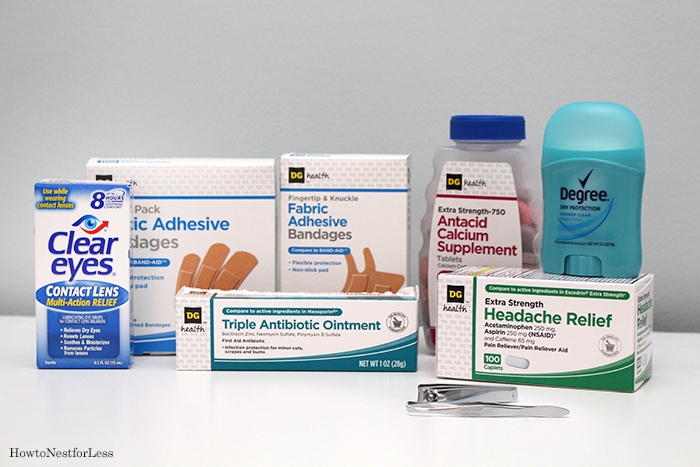 3. Use your interior purse zippers and pockets.
Besides my three polka dot bags, I also utilize my large purse's interior zipper pouch and two pockets. Here I keep things like pens and a pad of paper, my hand sanitizer and antibacterial wipes, and tissues.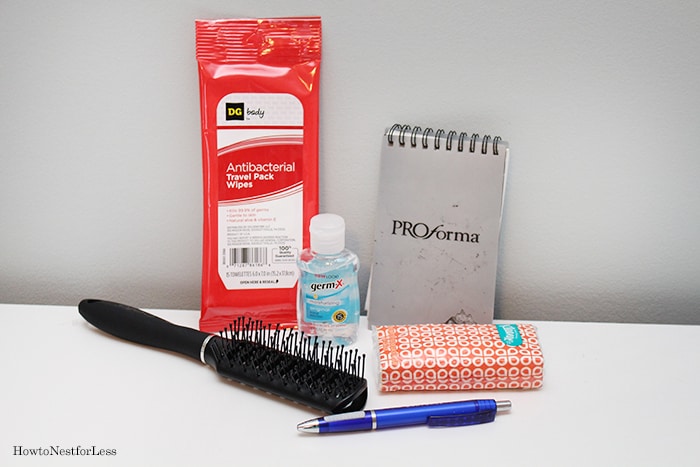 4. Purchase an organized wallet.
This was a big one for me. I often found myself just throwing receipts into my purse because I really didn't have a way to organize them. Then I found a wallet that fit my needs (it ended up being from Thirty One).  It had a large back zipper pocket to hold all of my receipts, lots of card slots, a place for my checkbook and pen, plus a change zipper pocket on the opposite side of where I keep my receipts.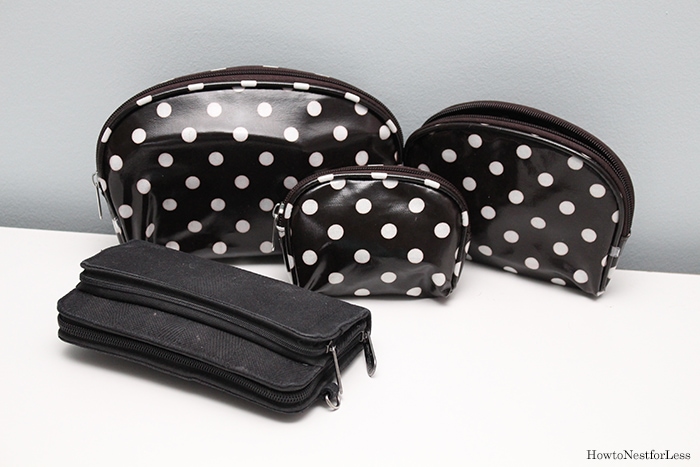 5. Clean out your purse regularly.
Not only will this keep your purse clean and tidy, but it will also help you to remember to update your purse emergency kit, refill on mints or gum, or just organize the receipts that you threw into your purse in a rush.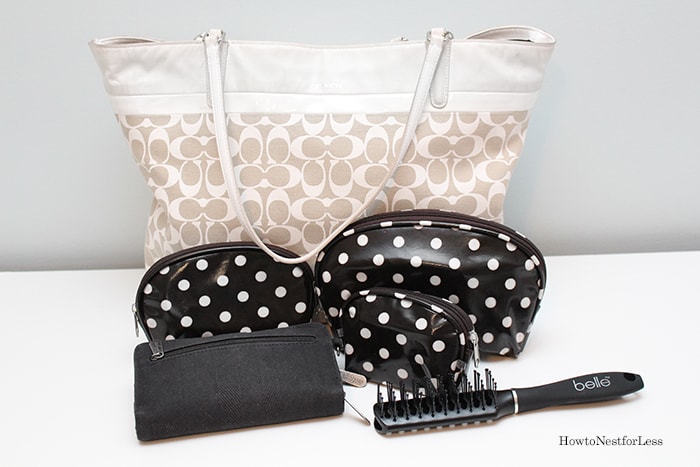 So you can see that I basically have my 3 little bags, my wallet, and a hairbrush in the main compartment of my purse. Super organized! And makes finding things a breeze… well, once you memorize which bag things are in!
So, is your purse a huge mess?
Or is it even more organized than mine?
If you have any tips, please share!