Why do I feel like I just wrote a post like this? Oh yeah, cause I did… just two short years ago.
Well I told you guys last week that we sold our current house in one day and now we're on the fast track to completing our new home. Yes, we've decided to build again (I work for a home builder so it was a no-brainer). This will be our third time building in the past 10 years. Gosh, that makes me sound old… and indecisive.
Since we are downsizing our home by about 1,000 square feet, our new homesite is about 1/3 of our current lot. That's ok with me, less to mow and landscape. We all know I don't really have a green thumb. But at least our new place will still back to trees, although not quite the lush backdrop we have now.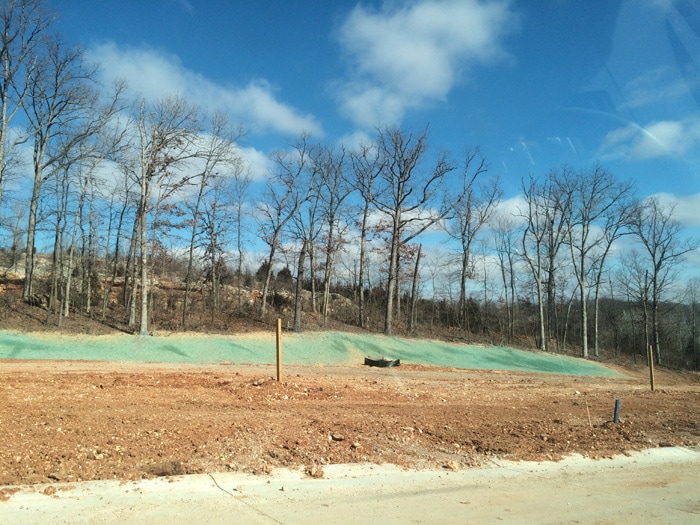 And let's just say Ellie is a tad excited about the new digs….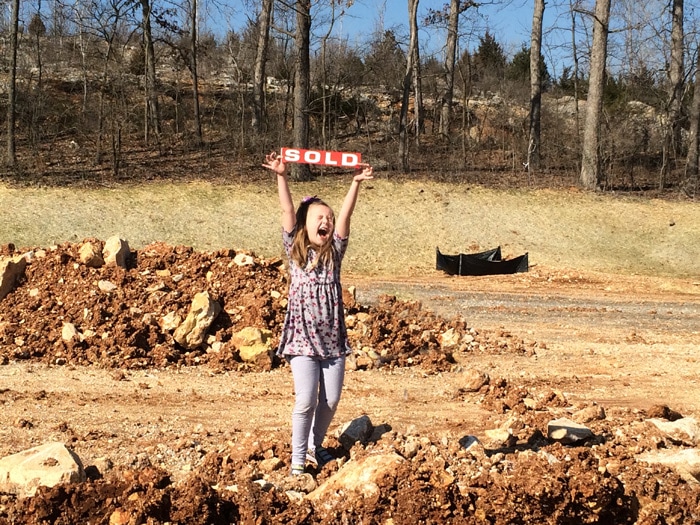 Our new home will be on a standard lot, which basically means no walkout this time. Our current house is actually a partial walkout (patios off the kitchen and lower level but the backyard is a huge hill going across the back of the house). At least now we'll have a nice flat yard, but I will miss the ease of moving furniture into the basement through the sliding glass door.
I have a bunch of ideas to run past you guys in the upcoming weeks, mostly about color selection in cabinets, flooring, and the exterior. Plus I'll show you guys the new floorplan, yay!
Our pre-construction meeting is next week so everything seems to be in fast forward right now. Lots of decisions to make before then! The new digs should be ready in late July and we have to be out of our house in 2 weeks. Yikes. Better get back to packing!