*This is NOT an April Fool's joke. Just crazy timing by my part 😉
Wow, I really can't believe I'm writing this post. I'm sure most of you are reading the title thinking "uh… didn't she just move?".
Yeah. We did. 16 months ago.
BUT WE ALREADY SOLD OUR HOUSE.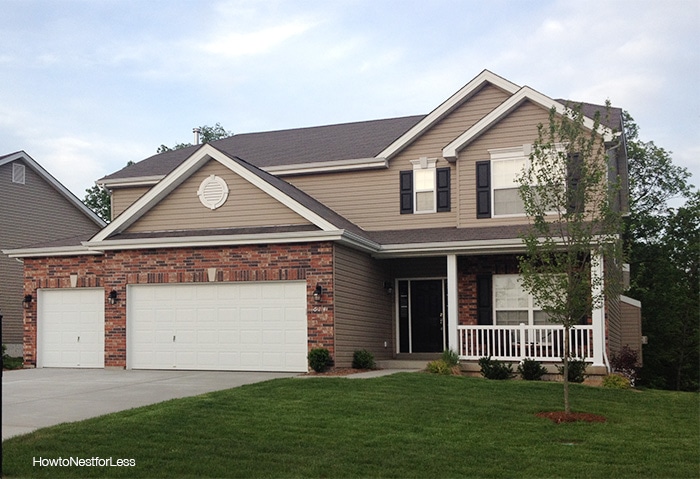 Yep, last week we sold the house. IN ONE DAY. We thought everything would take much longer but apparently it's a seller's market out there. I should know this. I work for a home builder.
So WHY are we moving?
Well there's a lot of reasons. Let me kind of explain.
1. My kid's school.
The number one reason we wanted to move was to switch my daughter's school. When we signed the contract on our current house Ellie hadn't even started Kindergarten yet. Now that we have 2 years under our belt, it just doesn't seem like the perfect fit. She has tons of friends and all of the families that we hang out with are extremely nice, but the actual school & parish just doesn't feel like home.
2. Closer to family.
Ben was raised about 30-45 minutes from where we live now. As I mentioned many times on the blog before, we have Sunday dinner at my parents' house almost every weekend. That's an hour and a half in the car every weekend driving to and from their house.
3. My new neighbors.
So yeah… my sister is moving 3 houses down from us. This could be a blessing or a curse. Kidding! We are both very excited about this.
Plus having my parents, brother, and sister so close will mean a lot of more room makeovers on the blog. They're already fighting over who gets dibs on me first, hah.
4. Closer to work.
When we purchased our current home Ben had a different job that was really convenient to our current place. Well now that he's switched jobs, he leaves the house an hour and 15 minutes before the start of work because of traffic. Ew, gross. Plus it takes him an hour to get home. Who wants to spend over 2 hours in the car everyday? His new commute will cut travel time down to 10 minutes each way. My commute will be shaved by about 10 minutes each way. But the best part is I don't have to deal with highways. The anxiety that the highways give me during winter with snow is insane. No thanks. I'll take the side roads instead.
5. Smaller house.
Ben and I simply LOVE our current home… I mean, it's our dream home. We picked out every single thing in it and built it from scratch. But this place is 3400+ square feet. It's massive for 3 people.
So we are downsizing. Not by a huge amount, but 1,000 less square feet. OK, that's a lot. I have lots of furniture that won't make it into the new digs. Our new house will still have 4 bedrooms. Plenty big. And we'll have a much lower house payment which is a big win in my book.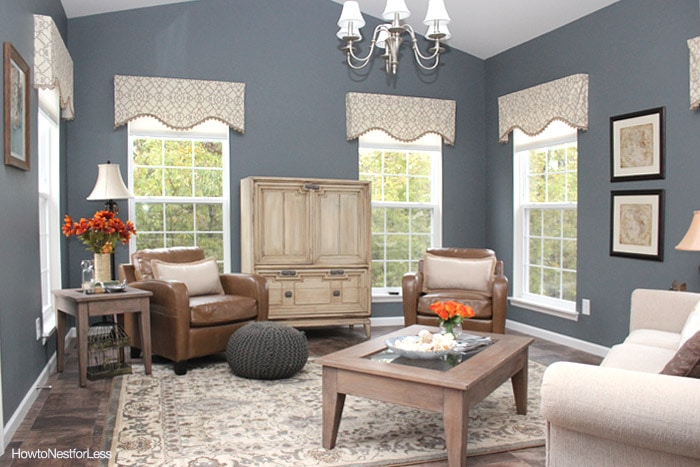 So yeah, we sold our house in under 24 hours with a firm contract. In fact we had 3 different families walk through the house that first day and all 3 put in an offer. It was insanity. A bidding war ensued and we actually got more for the house than what we asked for. It's like a sign that we are making the right decision about all of this.
The crazy part is that we have to be out of the house in about 3 weeks. Yep, my head is spinning like crazy right now. My mom joked that we still have things in boxes from our last move. Sad but true.
I'm still trying to wrap my head around everything.
Can you blame me?
C'mon… someone make me feel better out there.
Who can beat my 16 month record for moving in and out of a home?