Happy Monday everyone! It was a busy weekend, mostly filled with Spring cleaning and little tasks around the outside of the house now that the weather is starting to turn. Since we're gearing up for the warmer weather, I thought today I would share some Spring maintenance reminders… plus give you guys the chance to win a $100 gift card from Ace Hardware to help with YOUR Spring maintenance checklist!
1. Check seals around your windows and doors.
Now that the little critters are starting to make an appearance outdoors, it's time to protect that they don't come indoors! Check your caulk around the windows and add any weather stripping to your front door as needed.
2. Clean your gutters.
Especially if you live near a lot of trees, check your gutters for debris. Look for any signs of bending or damage as well.
3. Change your furnace filter.
Especially with the pending allergy season, change your furnace filters on your HVAC. Plus dirty filters restrict airflow and increase energy demand. I change mine every season, too. Helps cut down on the dust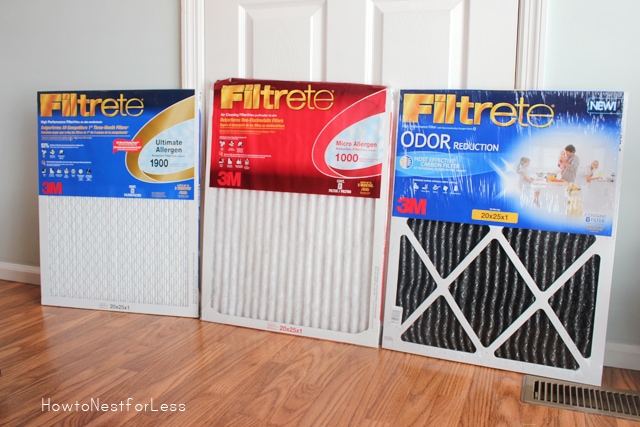 4. Inspect your roof.
I know a bunch of you got tons of snow this past winter. The build up of leaves and debris combined with heavy ice or snow can really cause a lot of damage to your gutters, which could potentially cause water leaks inside your home. Clean them out before the next big storm so the water can drain freely.
5. Power wash the house, deck & patio.
Now that you'll be spending more time outdoors, it's time to get the exterior in tip top shape. I always give a good cleaning to our siding and deck/patio with our AR Blue Clean 1600 PSI Electric Pressure Washer that I purchased from Ace Hardware. I also tackled my garage floor… the salt and dirt build up from the winter was disgusting!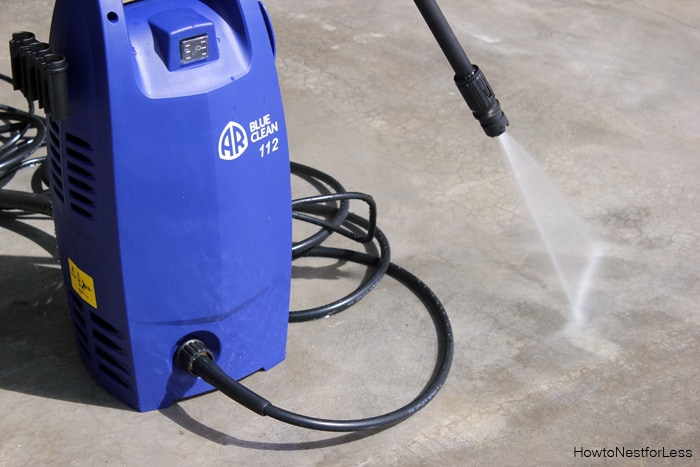 6. Check smoke and carbon monoxide detectors.
I always replace the batteries in my smoke and carbon monoxide detectors twice a year, usually in Spring and Fall. Also, if you replace one battery, go ahead and change all of them out throughout your home even if they're not beeping. Better to be safe than sorry.
7. Prepare your lawn.
Besides planting new bushes, flowers, and trees for Spring, it's also smart to tackle other projects around the yard. Make sure fertilizing and seeding is on the top of your list if needed! Also cut back and trim all vegetation and overgrown bushes. We also like to spray Roundup Poison Ivy Plus Tough Brush Killer from Ace Hardware to clean up the backyard.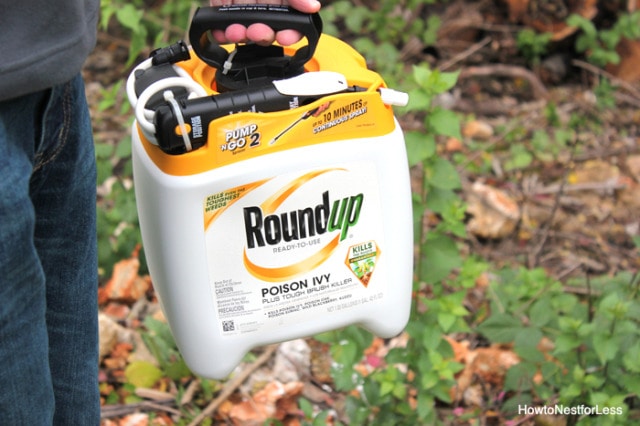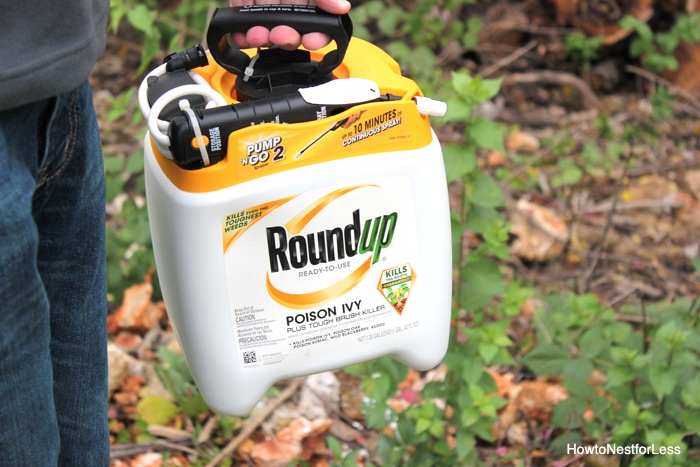 8. Check your foundation.
Every season we check our foundation for cracks. It's much cheaper to fix a small crack than to let something snowball. I suggest having a professional help with the repairs. To permanently patch the crack we used carbon fiber mesh. It only cost $300 to fix 3 large cracks and then they all passed our house inspection when we sold it. The carbon fiber mesh will not stretch or bend over time thus making it perfect for reinforcing concrete walls.
9. Check interior caulking.
I always check the caulk around my countertops, tub, shower, and pipes around this time of year. With the change of the seasons you might notice it more. Check out my tip for how to caulk like a pro, too!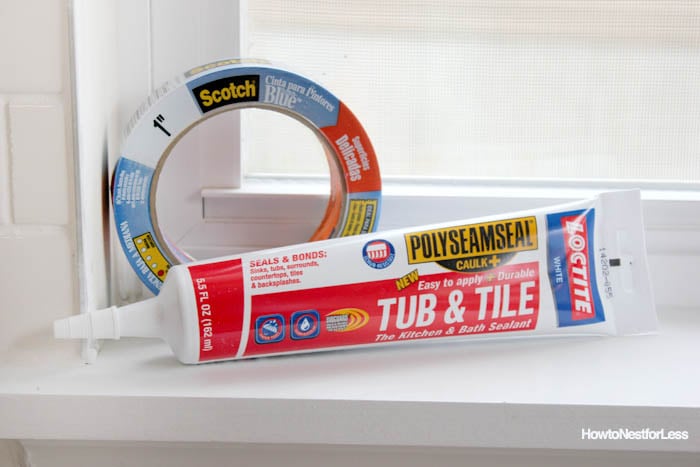 10. General home spring cleaning.
Yeah yeah, the part that we all REALLY hate. Spring really is the best time though to open those windows, let in some fresh air, and get to work scrubbing the house from top to bottom! I even made a cute little checklist that you can hang on the fridge and mark things off as you go. Get the full printable HERE.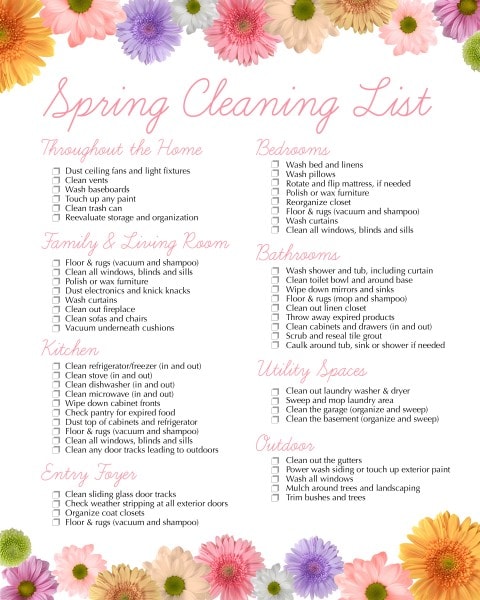 So, what else is on YOUR spring maintenance to do list?
Maybe I can make it easier to tackle your list?
Well today one lucky winner will receive a $100 gift card to Ace Hardware.
Just leave a comment below telling me which Spring Maintenance project
you'd like to tackle with the help of Ace Hardware!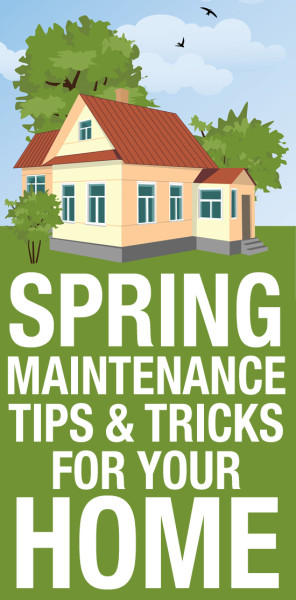 Winner will be chosen one week from today.
GOOD LUCK!
---
If you want to see more projects from the Ace Hardware team,
check them out HERE!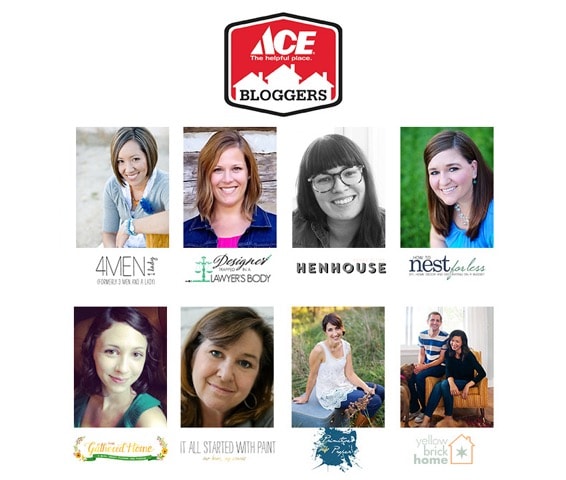 I am a member of the Ace Bloggers Panel and Ace Hardware has provided me with materials for this project. I was also compensated for my time and this blog post. All opinions are my own and do not necessarily reflect those of Ace Hardware.