Make sure you follow me on Instagram and Pinterest for a sneak peek into my recent projects!
So there's one thing in our home that I've been back and forth on for the past few months… Should I paint under my chair rail and all the moldings white, or leave it as is?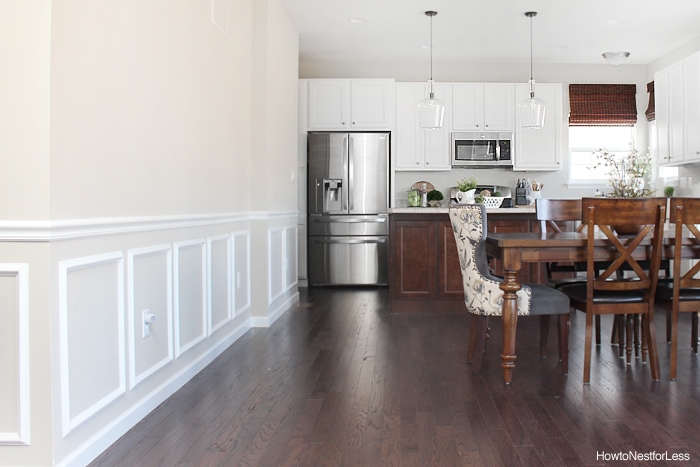 We have these moldings on most of our first floor: the kitchen/breakfast room area, front hallway, foyer, dining room, and the stairwell leading to upstairs. The current chair rail and picture frame molding is white but the spaces in between remain the same as the walls.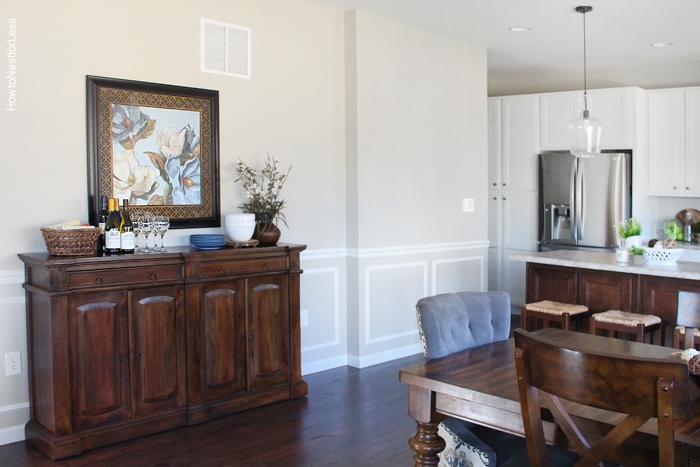 We don't have large spans of it (except for the breakfast room but at least the new buffet helps break it up). At first I really liked how the moldings popped off the walls, but recently I've been seeing all white painted versions and I'm totally swooning.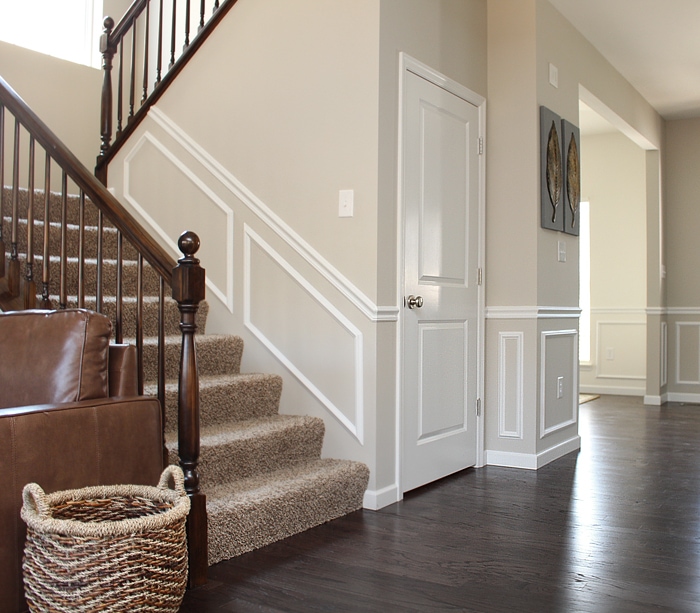 Another reason I thought about painting is because of my wall paint color. We chose Revere Pewter by Benjamin Moore but it's just not as dark as I hoped it would be. It's crazy, the color looks completely different in my mom's house. I though maybe by adding more white it will help the Revere Pewter pop more, kind of like this…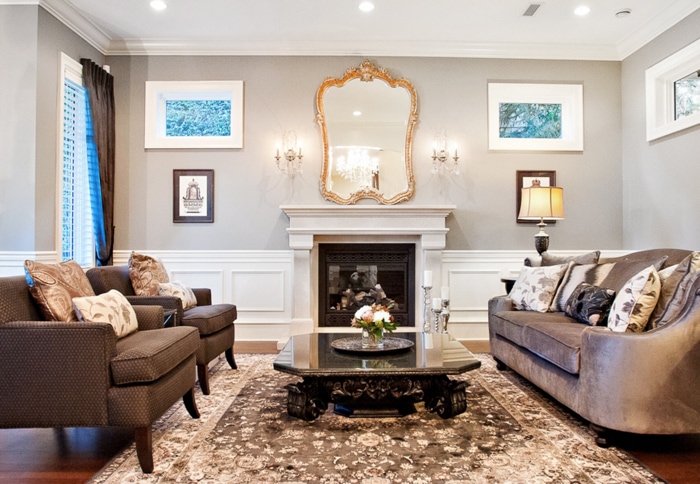 Traditional Living Room by North Vancouver Design-Build Firms Beyond Beige Interior Design Inc.
Traditional Entry by Austin Design-Build Firms Realty Restoration, LLC
So, I did it! I spent every evening for two weeks giving it two… make that THREE… coats of white paint.
I started near the staircase in the family room.  You can see the before and after progress below.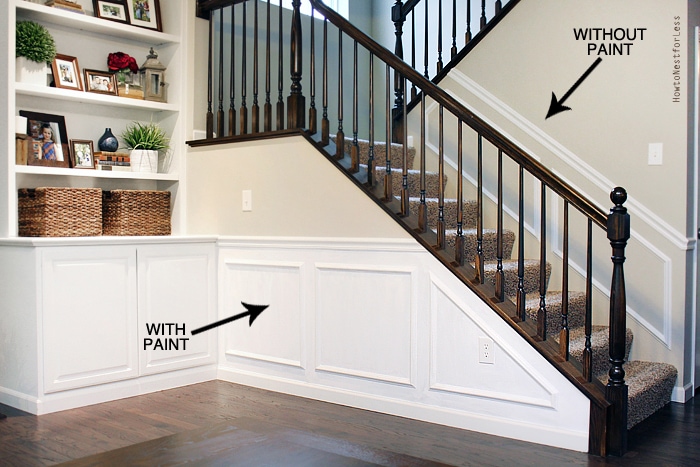 And here it is with the entire space painted white. Much cleaner and brighter!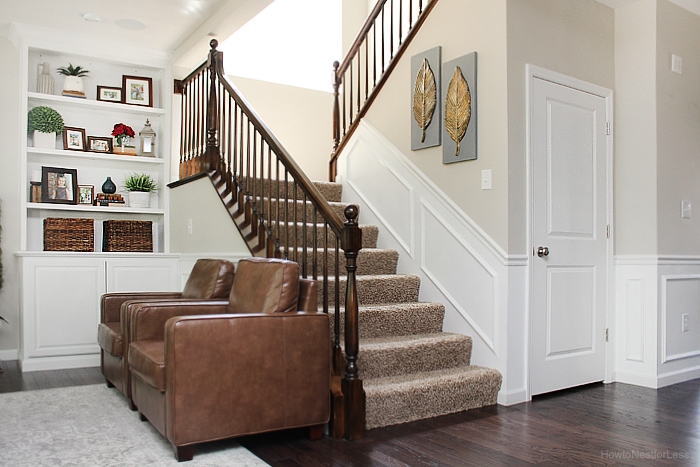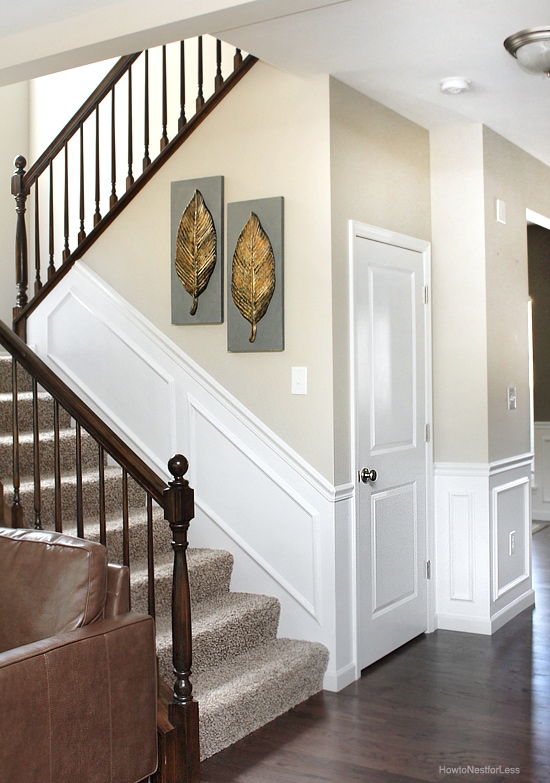 Our breakfast room area is much brighter as well. And I love how the white moldings now complement the white kitchen cabinets. It definitely added balance to the space.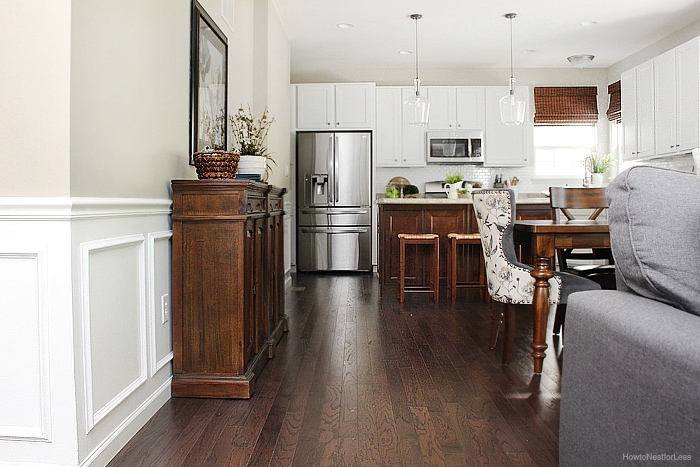 So now it's time to add the finishing touches on the family room. I just have a couple minor projects left which I'll hopefully tie up this weekend.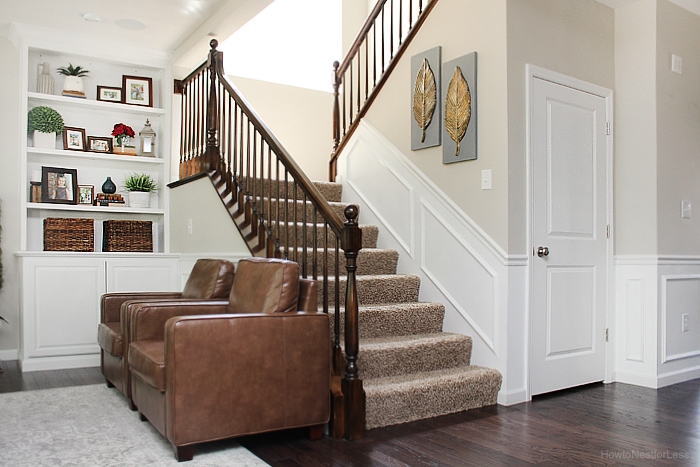 Fingers crossed I can show you guys on Monday because I'm ready to get this room crossed off my to do list and move onto the next space in my home before soccer season hits again and my free weekends are few and far between.