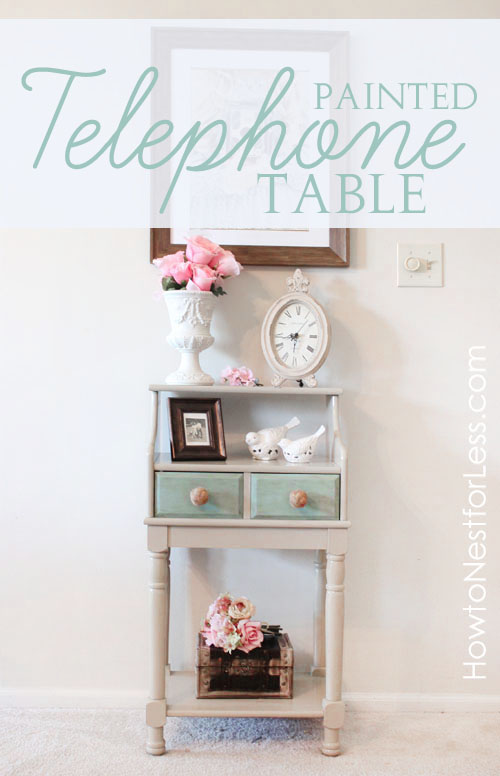 So I'm in the process of redecorating my Great Room. Yes, the room that was once filled with black furniture and lots of red is getting some lighter and brighter love.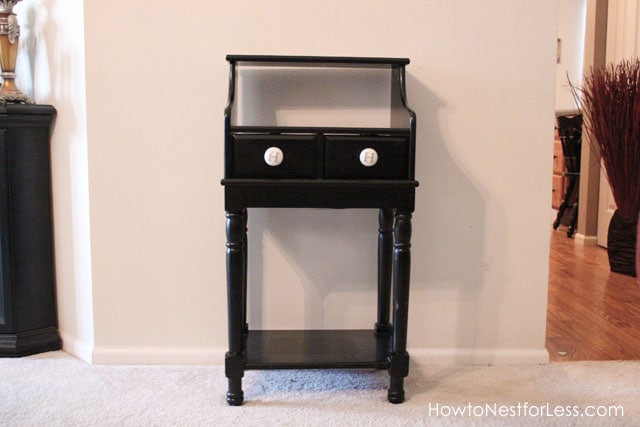 Instead of buying all new furniture, I thought I would try and paint some existing pieces to save some cash. First project: paint our black telephone table.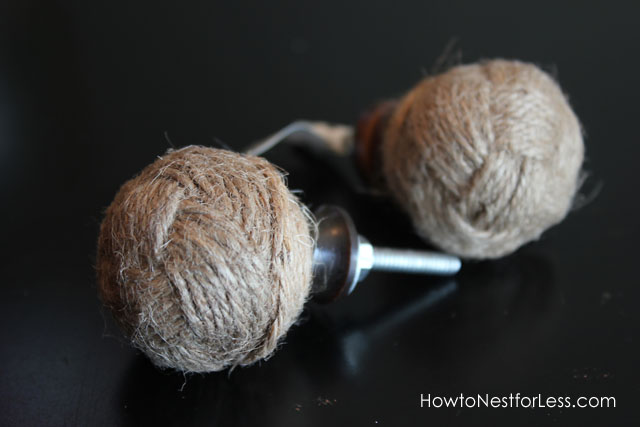 I found these adorable jute knobs from Hobby Lobby (I think they were 50% off for about $2.50 each) and they perfectly matched the direction of my new room.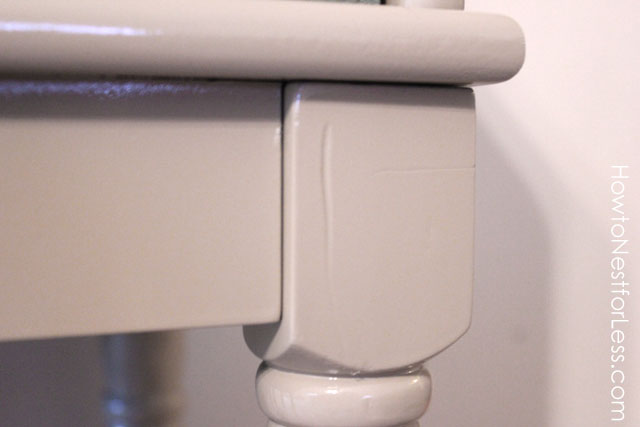 I gave the entire table a coat of Rustoleum spray paint in Almond. Yep, spray paint. Much easier to paint around the legs and the overall look is smooth as butter.
Next I painted the drawers in Annie Sloan Chalk Paint duck egg blue. LOVE this color!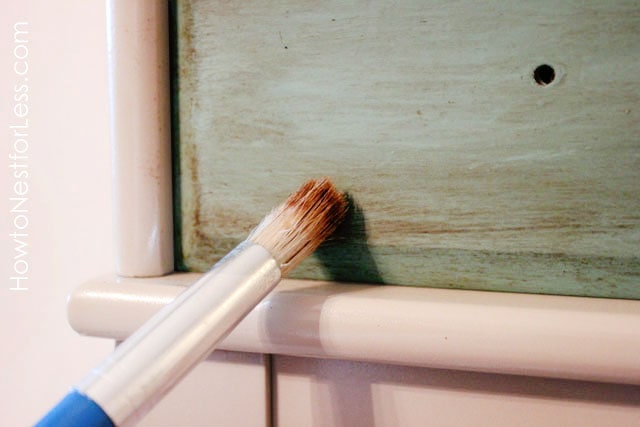 I topped it off with some dark and clear wax, attached the knobs, and the transformation was complete! Just a little stylin' and we're ready to rock!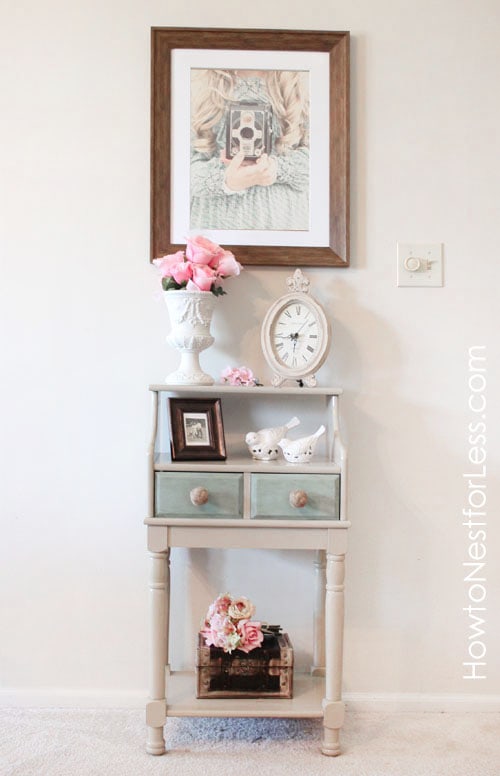 Don't you just love that poster above the table? The photo was taken by Kristine Lynn Photography in St. Louis and it's actually my daughter!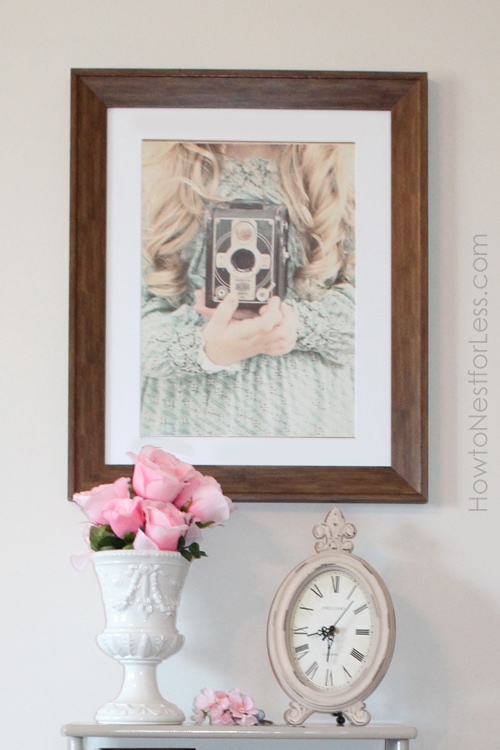 The little photo is of my grandma and grandpa when they were young lovebirds 🙂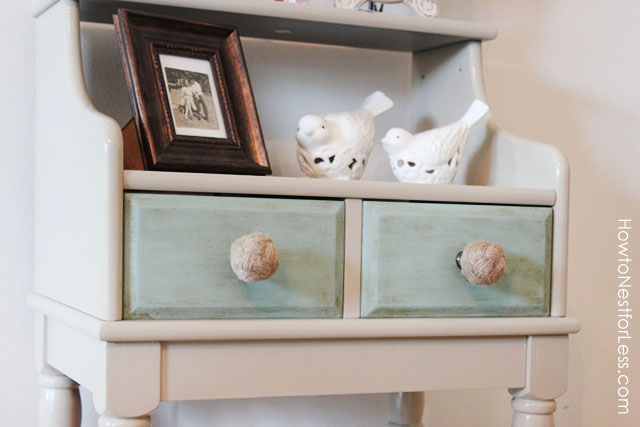 More photos…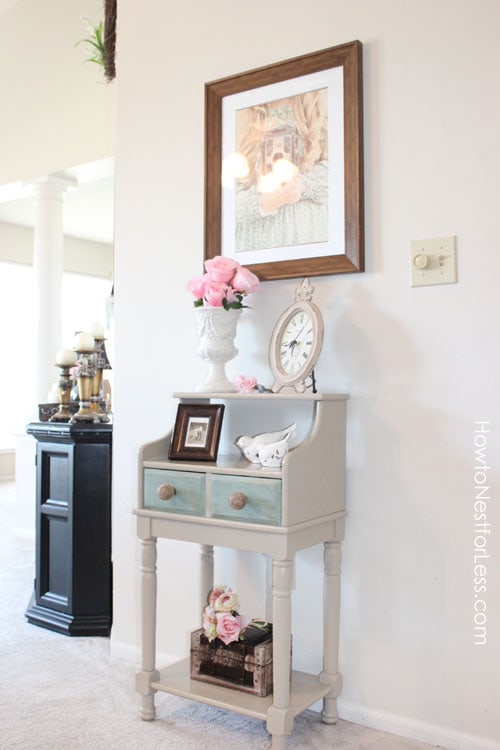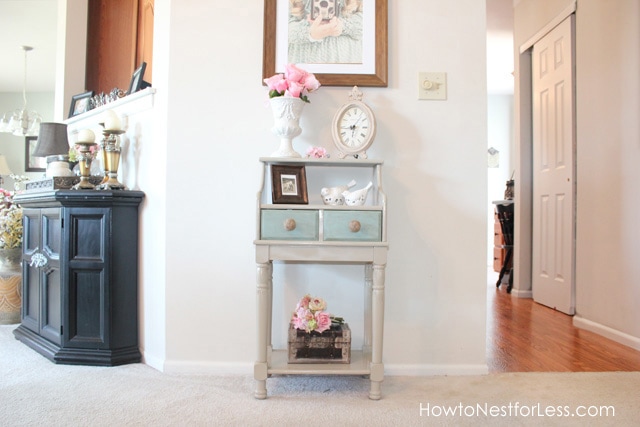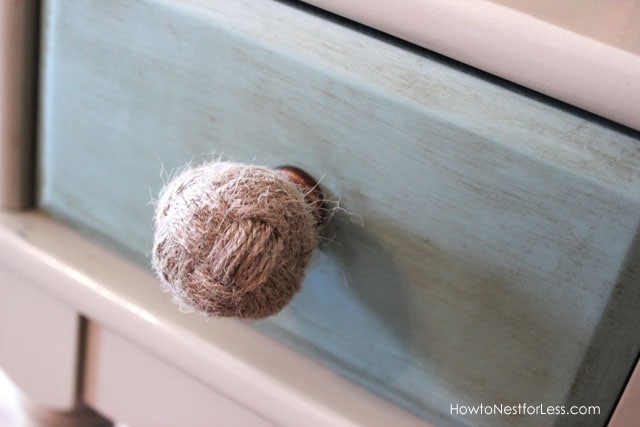 Um… ok. Did you notice? No actual telephone on my "telephone table". I'm just trying to find something that won't stick out like a sore thumb like my current black cordless phone 🙂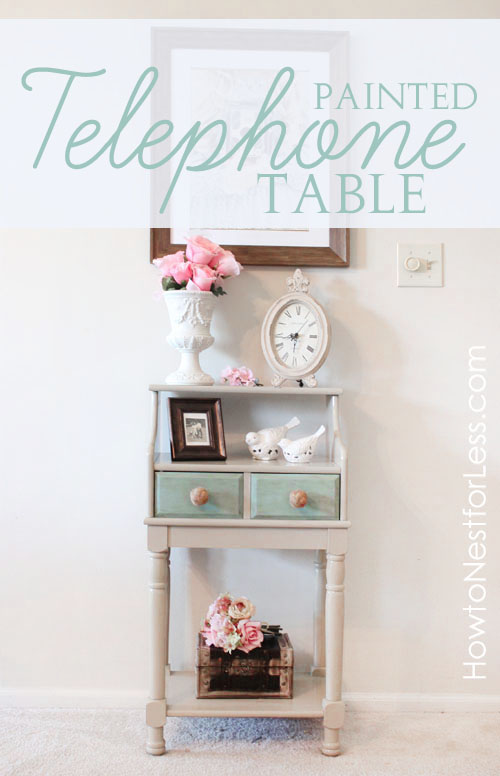 Well, the Great Room makeover is coming along nicely. Last weekend we painted and now I'm trying to save some cash to buy new chairs and accent pillows. Let's hope it's soon cause I'm too excited to share the final reveal with you!
And don't worry, I promise I'll show you some little projects along the way!