I've got a new delicious dinner recipe for you guys today… Peach Chicken Picante. Super yummy and oh-so-easy to make!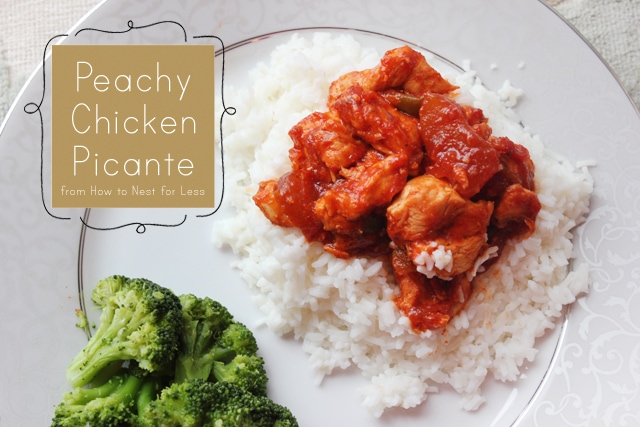 And the best part? It only takes 4 simple ingredients.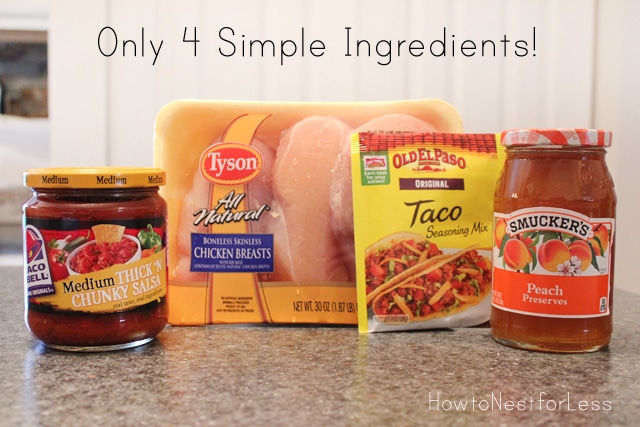 1.5 lbs chicken breasts (1 T oil)
1 pkg taco seasoning mix
⅓ c peach or apricot preserves
8 oz salsa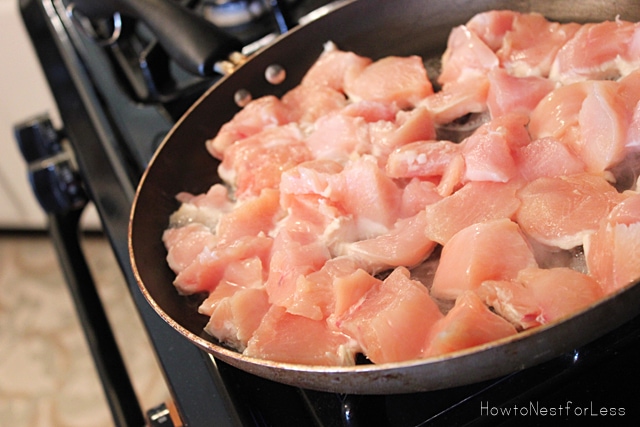 Cut your chicken into 1/2" cubes. Coat in large saucepan with taco seasoning. Brown chicken over medium high heat. Add preserves and salsa. Cook over low heat for an additional 20 min. Serve over white rice.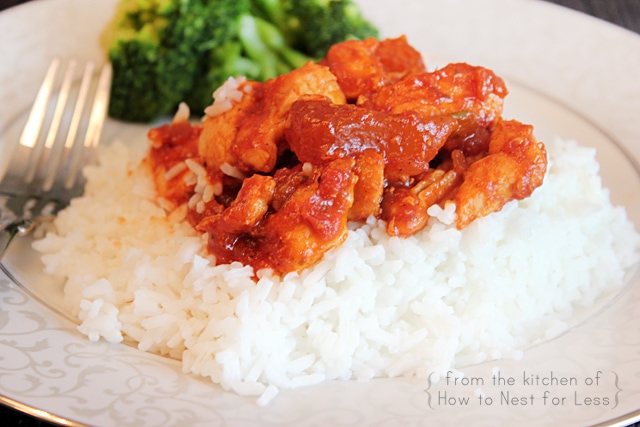 This recipe is a great mix of a little sweet and a little spice. Plus it only takes a couple minutes to throw together. Perfect for a busy family on the go!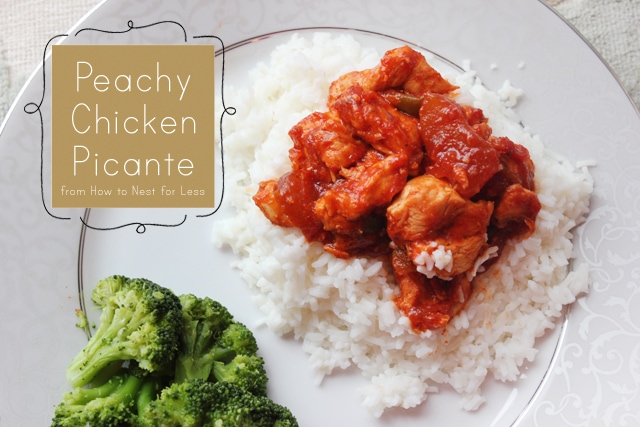 I got the recipe from Emeals, an awesome website that sends me dinner menus and grocery lists every week. LOVE this service!