#sponsored post
OK, it's time to talk Home Maintenance here. As a homeowner you have a couple jobs that, whether you like it or not, need to be completed to keep your home safe and clean. One of those duties: changing your furnace filter.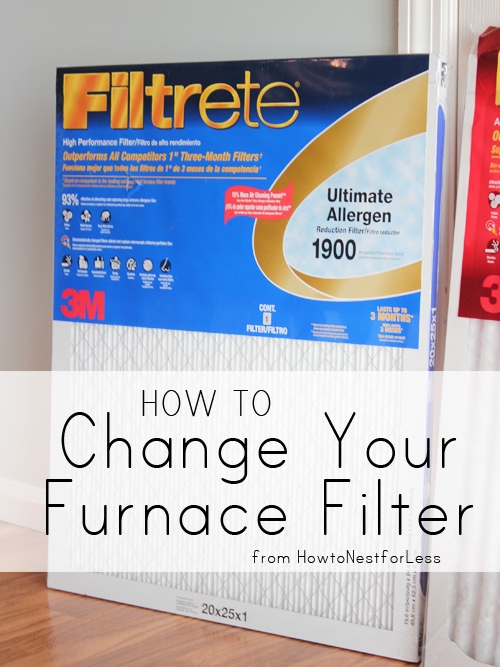 I have to admit, I've never done this before myself. I usually send my husband down to the cold, dark basement to complete this task. But now that he's working late night shifts, I had to muster up enough courage to do it myself. Yes ladies, I'm now an expert at changing my furnace filter.
OK, first you need to find the size of your current filter. Either take peek at your old one for the size, or check for the size on the side of your heating and cooling system.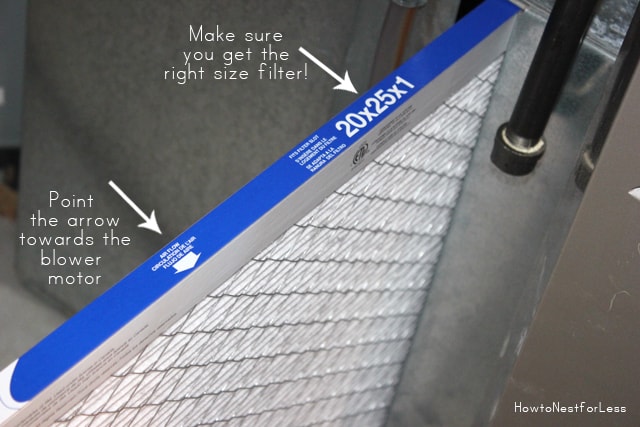 Next you need to find out which way to point the arrow on the furnace filter. This arrow needs to point towards the motor blower so air flows through the filter (see the nice diagram on the back of the Filtrete Filter I used, pretty handy stuff). Just glide it inside your furnace slot and you're done. Yep, that easy.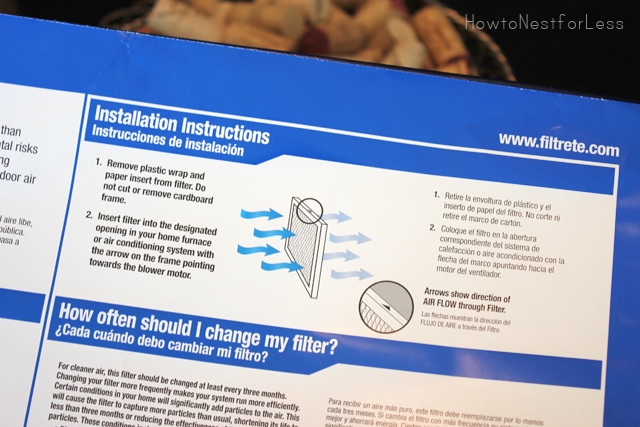 I chose to use a Filtrete Brand from 3M because they make an entire line of air filters for your home's heating and cooling system. Plus they start at just a few bucks, last up to 3 months, and can be purchased at a lot of big retailers like Lowe's, Target, Walmart and your local hardware store (you can find a location near you from FindMyFiltreteFilter.com).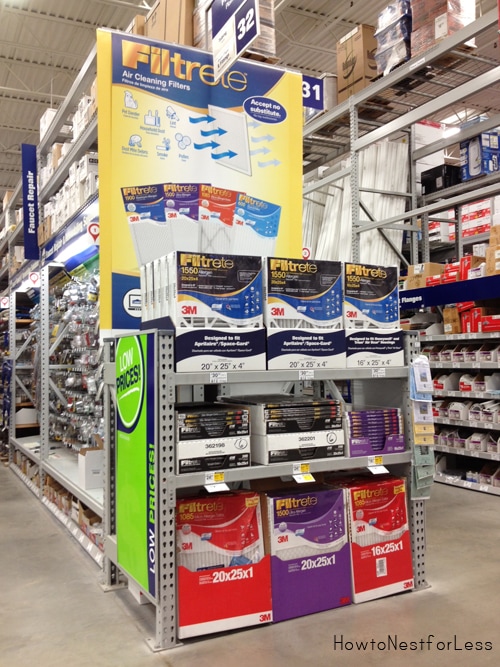 Filtrete Filters are the most trusted brand of furnace filters. They are up to 4 times better than ordinary pleated filters and are constantly ranked #1. Filtrete Filters will help you create a healthy home and healthier indoor air by capturing airborne dust, allergens, bacteria and viruses.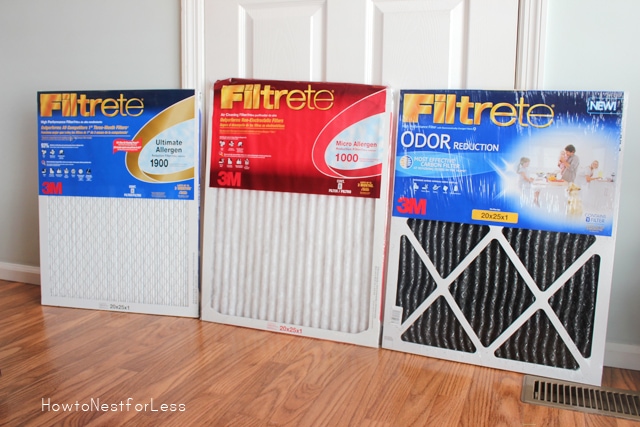 So why is it important to change our your air filter? They can also help maintain airflow in heating and cooling systems, which may help prevent stress on the system and reduce the amount of energy needed to reach desired indoor air temperatures.
Some other brands can be tightly woven and restrict airflow which can cause your system to work harder and run longer. Yeah, make sure you choose the right brand!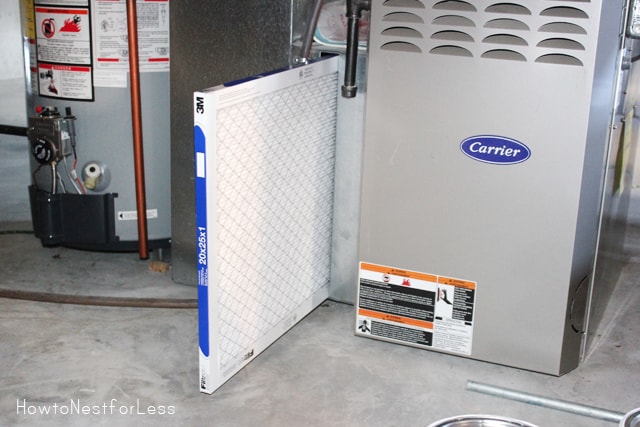 And if you have an allergy problem, Filtrete Allergen Reduction Filters can capture up to 93% of large airborne particles like dust, pollen, mold spores and dust mite debris. It can also help capture up to 4 times more of the itty bitty particles floating around like smoke, smog, pet dander and other particles that carry bacteria and viruses. The best part? It only retails for $19.99!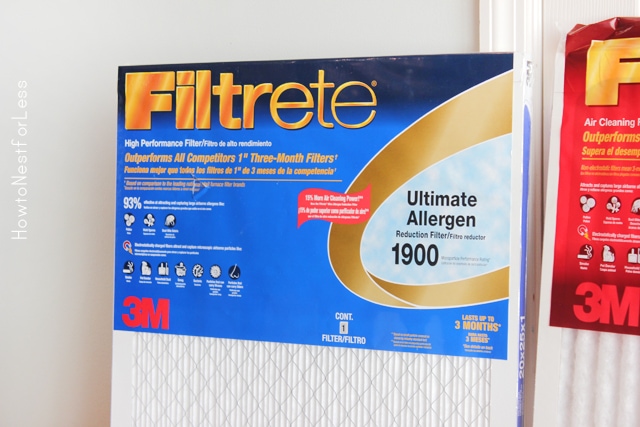 So to help homeowners create a healthy home with cleaner air, Filtrete Brand (known for its air and water filtration products) has partnered with Mike Holmes from HGTV on the Filtrete Healthy Home Remodel Contest!
One grand prize winner will receive $30,000 worth of home inspections, repairs and renovations by a Holmes Group approved contractor. Four first-prize winners will be awarded $5000 CASH MONEY to put towards home repairs. Uh, awesome! And you can enter through June 30th 2013.
Just visit Filtrete's Facebook page (like to enter the contest).
Explain in 1,000 words or less why your home deserves the healthier home remodel
Submit up to 2 photos with your essay
For more details, visit the official rules.
You can also follow Filtrete on Twitter at @Filtrete or register to receive seasonal emails and special offers at www.Filtrete.com.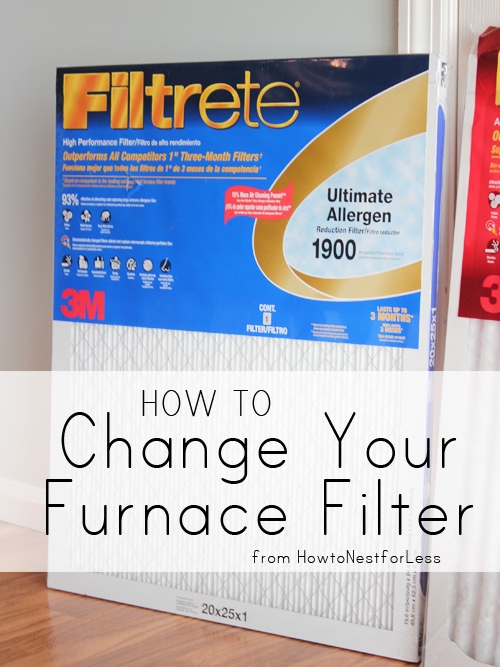 Disclosure: This is a sponsored post for Filtrete. I have the honor of being an ambassador for them and will be sharing more information from 3M Filtrete in future posts. I was given key messages to share, but all the words and thoughts are my own.