After finishing my parents' family room makeover this week, I started thinking about those hideous blue and yellow plaid couches. My mom tried "gifting" them to several people, but no one took the bait.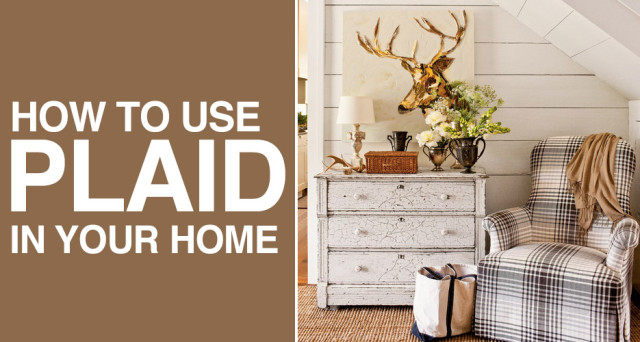 But then it got me thinking… sometimes plaid is a GOOD thing. Actually, plaid can be pretty down right awesome when done right. For example:
 .
I love this settee in the neutral tones,
especially set against the wood paneling and trim work.
---
.
Or if you want to do a larger piece, stick to more monochromatic tones.
Don't go for plaid with contrasting colors. Stay simple.
---
.
Or if you're not brave enough for a couch or loveseat,
try a little accent chair.
Adds a little interest and pattern to the area.
---
 .
Plaid can also look great in the bedroom.
Just don't overdo the design;
stay simple on the accessories and window treatments.
---
.
Looking for just a little splash of pattern in the bedroom?
Check out this gorgeous nail head trim headboard in navy and red plaid!
---
 .
Plaid can also be an amazing wall treatment.
Think on a smaller scale, like just an accent wall.
And stay with minimal colors so you don't overpower the room.
---
 .
You could also paint a plaid effect on an accent wall.
Simple yet chic.
---
.
If looking for plaid in smaller doses, try accent pillows.
And plaid always looks amazing when mixed with broad stripes.
---
 .
Or bring the colors of your room together using plaid accent pillows.
It can help the colors of a room seem more cohesive.
---
 .
Another way for a small amount of plaid to have a big impact is window treatments.
I love how this is mixed with the patterned wallpaper. Gorgeous!
---
.
So just remember not to overdo your plaid…
I'm talking to you, blue and green plaid room.
---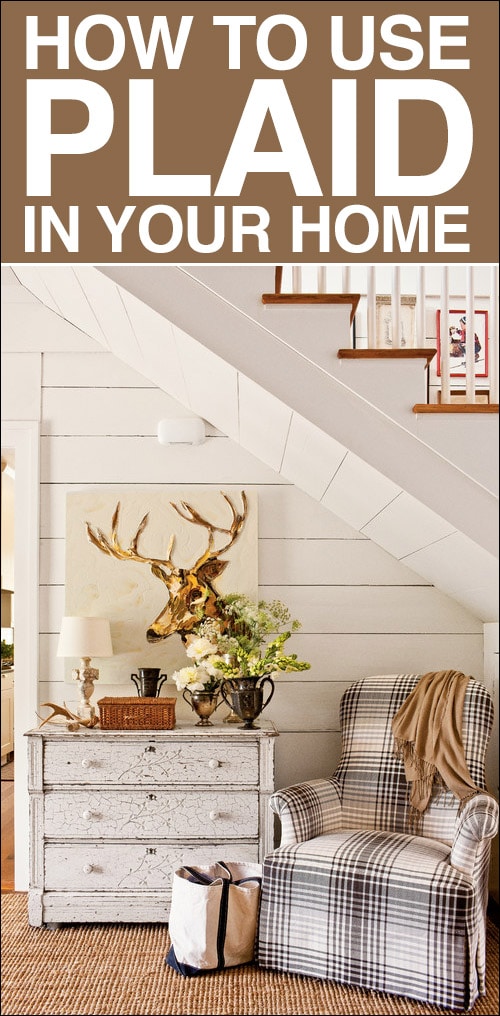 So, do you guys have any plaid?
Old school hunter green plaid couches anyone?
Yeah… we had those too.
.