Make sure you follow me on Instagram and Pinterest for a sneak peek into my recent projects!
When we were building our current house we modified the floorplan a little bit so we could have a playroom on the main floor. It's a really small room, maybe 10x10ft, but it's the perfect amount of space for Ellie and all of her toys.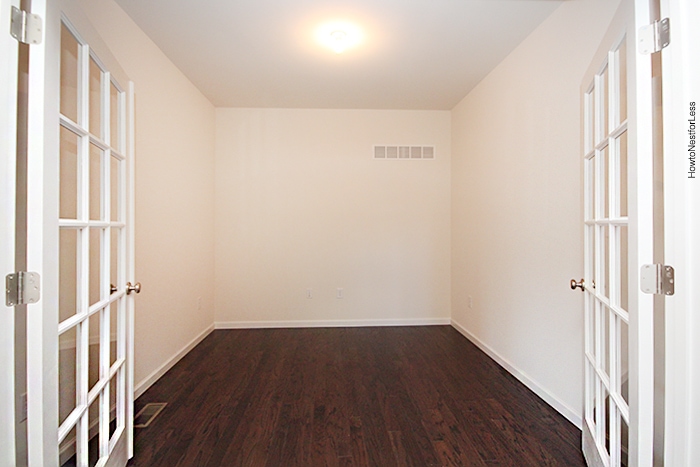 We put French doors on the room so we could block out some of the noise. I also added a new lantern light from Lowe's that makes it much brighter in the room. Next on the list was to add some built ins but I just wasn't ready to pull the trigger on spending more money right away.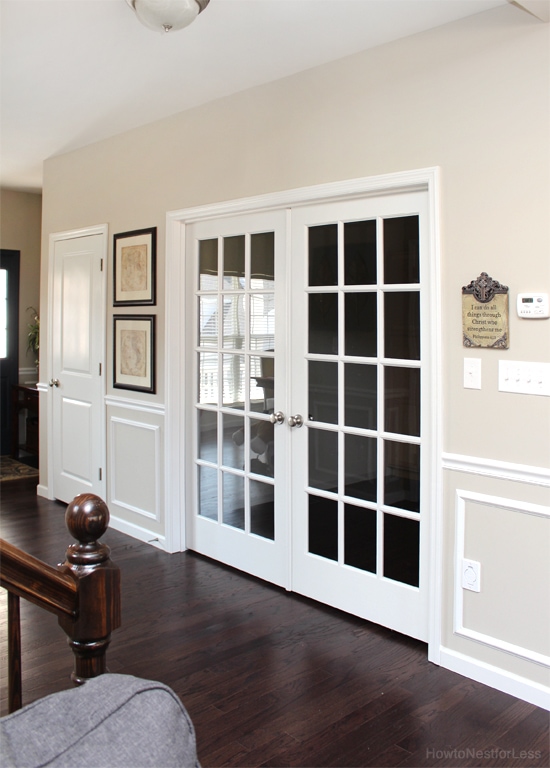 So instead I decided to purchase some stock unfinished cabinets from Lowe's for along the back wall. I'm going to paint them eventually, I just need to decide on a color. Thinking light gray maybe?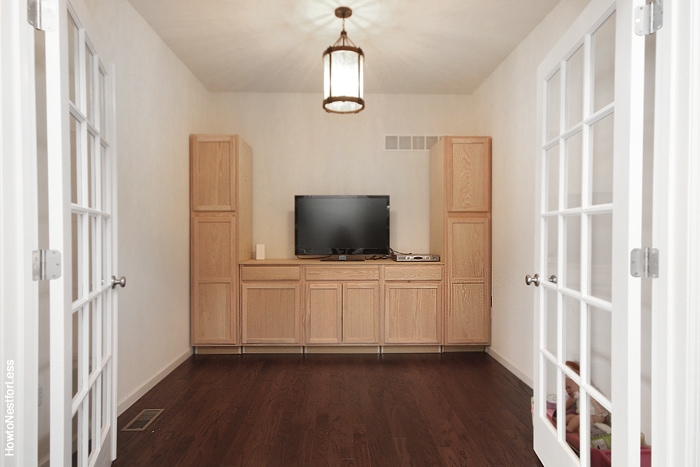 I love this playroom table and chair set from Restoration Hardware. It's even on sale right now (would cost me $597 for the small table and 4 chairs) but I'm trying to figure out if we should just build the table ourselves. Seems like a pretty simple table build. Those vintage schoolhouse chairs though… LOVE.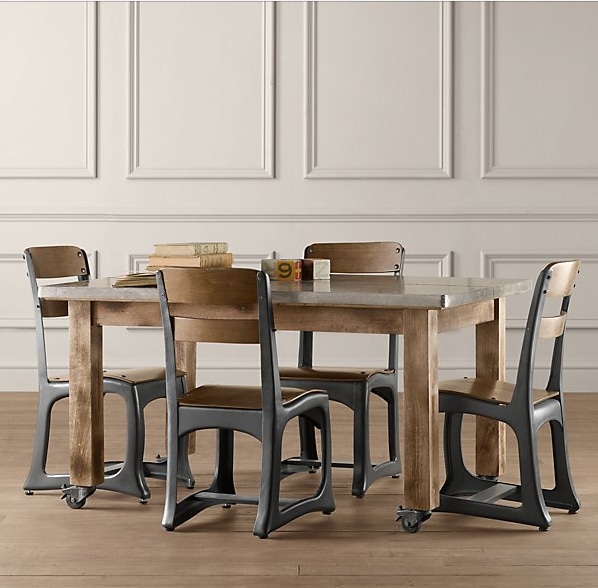 I found the set used in a playroom on Houzz… love the chalkboard. Might need to steal that idea, too.
I'm also loving the color of these green built-ins. Our playroom has no windows though so I'm a little nervous about a dark color in there.
And here are a couple other rooms from
Restoration Hardware Baby & Child that I'm totally swooning over…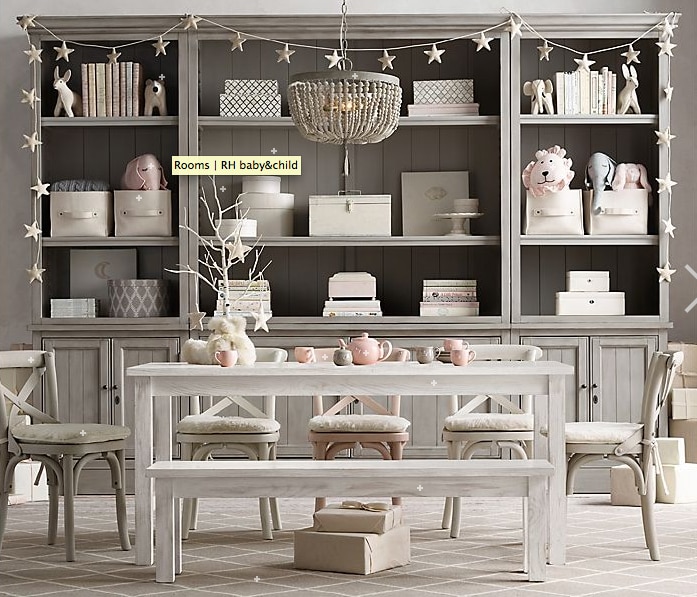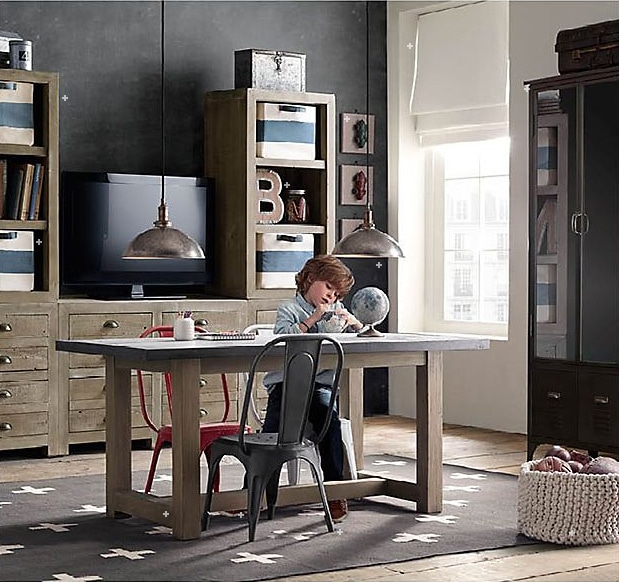 I need to build some bookshelves too. This kid has an insane book collection and I want her to have easy access to all of them. Nothing better than a kid who loves to read! I also need to organize inside the cabinets. Right now it seems all of the toys are just thrown in there. Love them out of sight, but when I open the cabinets it's a little bit frightful, ain't gonna lie.
So to get started on this room I think I need to find an area rug and then pull some colors out of it for the wall color and cabinet color. Then I'm ready to get moving on this room!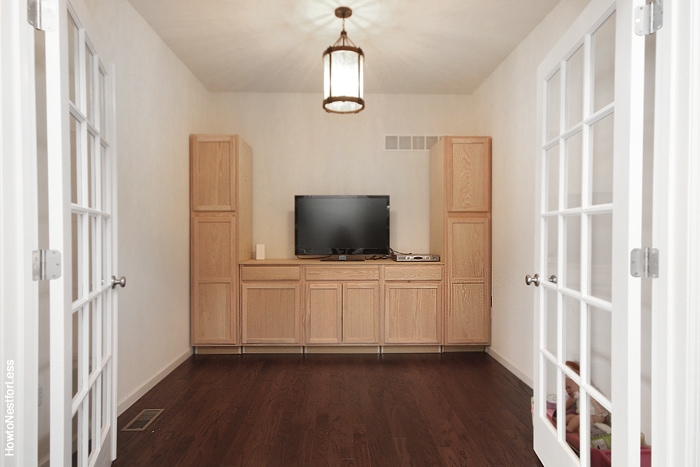 You guys know the rest of my house.
Any color suggestions?