Happy Friday everyone! It's been a couple weeks since I've shared a new recipe so I decided to break out another Foodie Friday for you guys! This is one of my absolute go-to family dinner recipes: it's quick and easy, plus you can make it in only one pot. Gotta love recipes that don't require much clean up!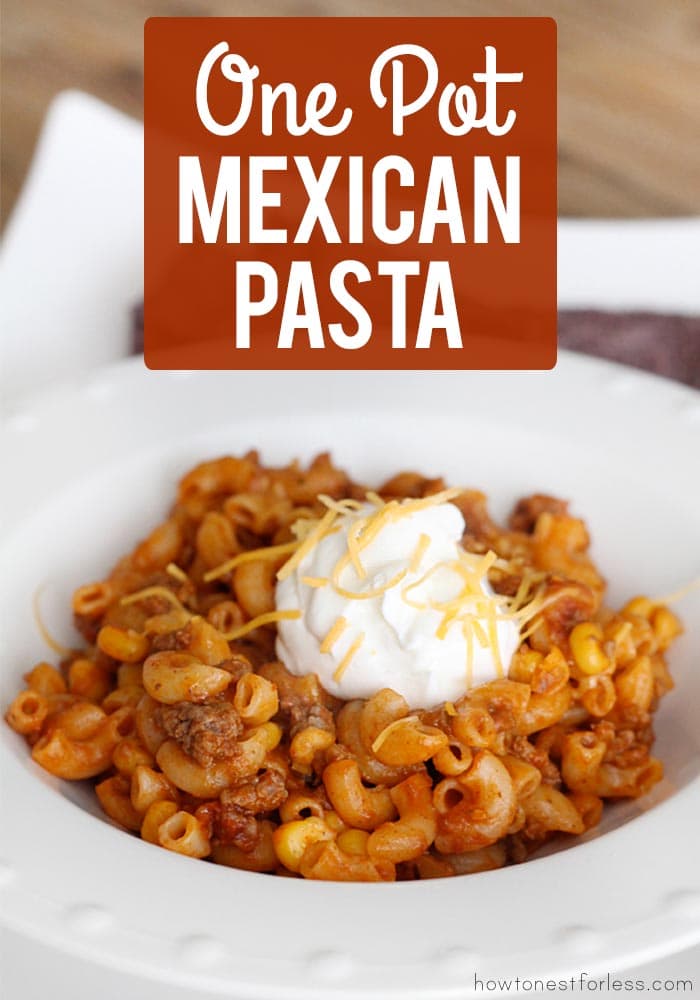 INGREDIENTS:
1 lb ground beef
2 cups elbow macaroni
2 cups salsa
1 packet taco seasoning
1 can corn, drained
8 oz can tomato sauce
1 1/2 cups water
1 cup shredded cheese
sour cream (optional)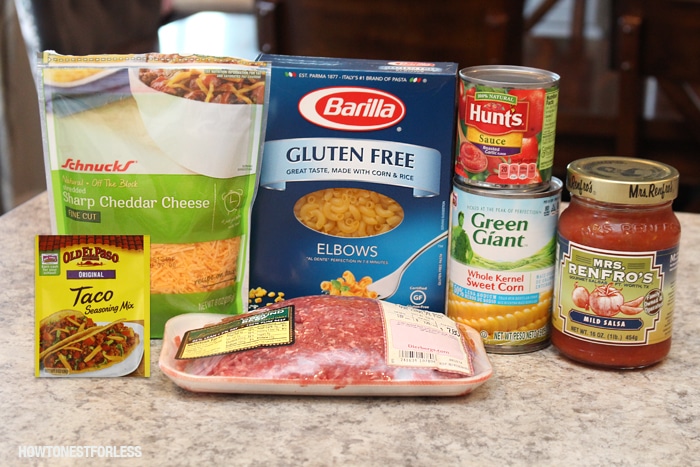 DIRECTIONS:
Brown beef in large skillet and drain excess fat. Add taco seasoning and cook per directions. Then add salsa, tomato saucer and 1 1/2 cups water to skillet.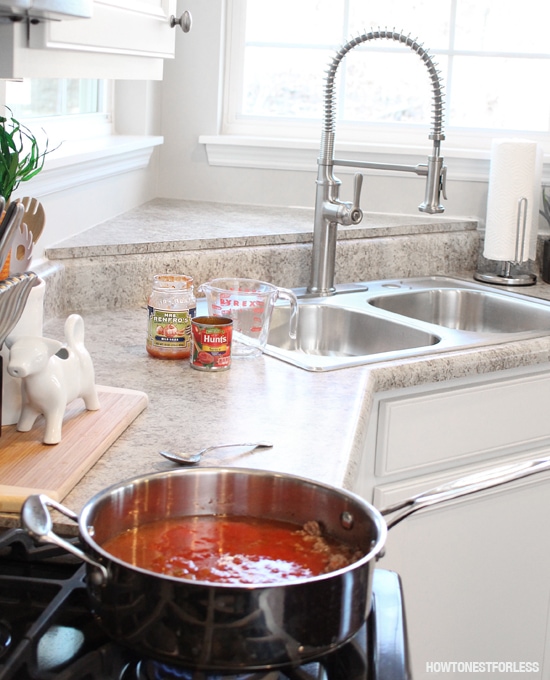 Heat to boiling. Stir in elbow macaroni and corn. Simmer for 15 minutes or until pasta is tender.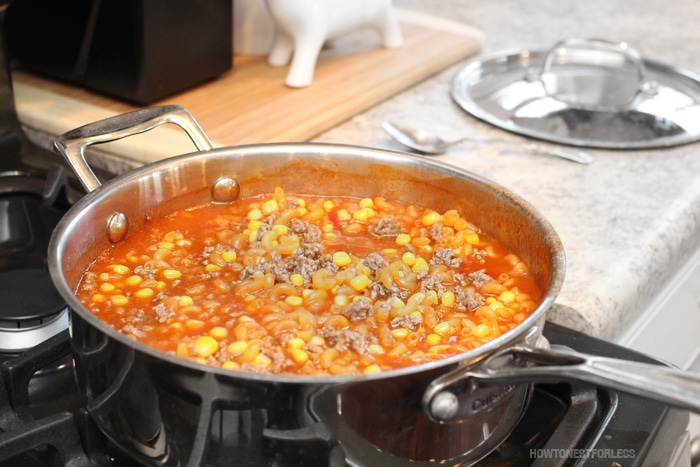 That's it, super easy! Top with sour cream and shredded cheese.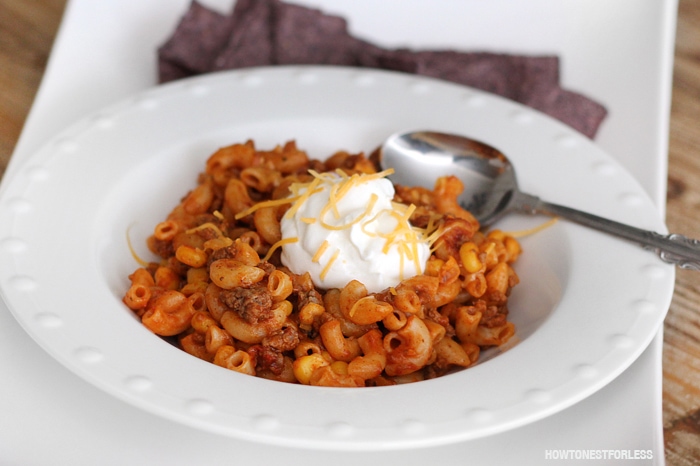 Perfect for a quick and easy dinner that the whole family will love.
And if you noticed in the background, we got a new kitchen faucet! If you follow me on Instagram, you saw that last week we were shopping at The Home Depot for a new one. We landed on the Kohler Sous Kitchen Faucet. This is by far the EASIEST kitchen faucet we have ever installed (no extra hose with weight for the sprayer because it's all in one with the handle!). Ben and I probably knocked it out in under 20 minutes since it comes assembled.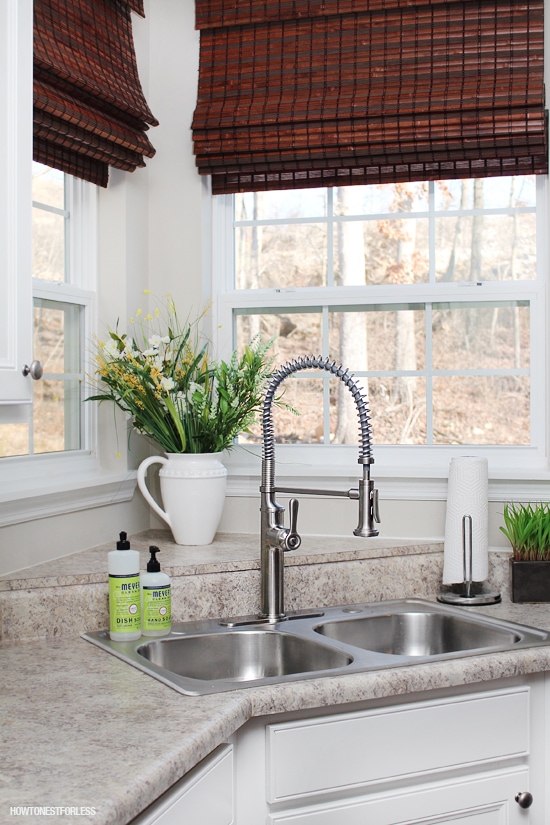 I'm loving the look of the faucet, especially the high arch and unique exposed-spring design… it looks like a professional gourmet kitchen faucet.
The 2-function spray head features stream and sweep, awesome for cleaning those pesky dinner dishes. It also has a magnetic docking arm that keep the spray head securely in place.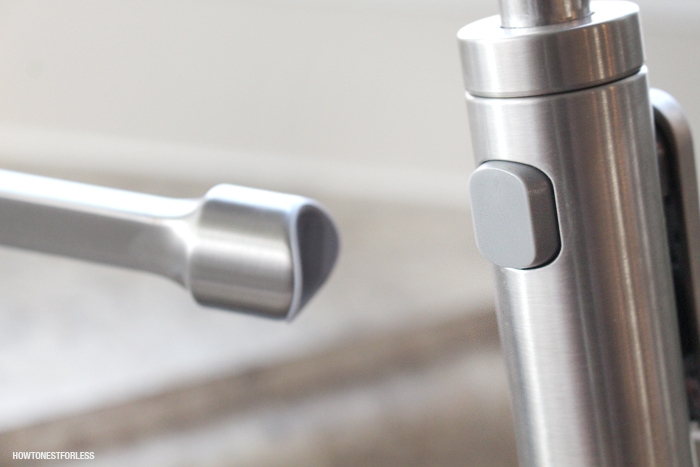 Pretty gorgeous, right?
I grabbed this Kolher Sous faucet from The Home Depot but they also have the Kohler Trielle Kitchen Faucet and Kohler Worth Kitchen Faucet.
All 3 of these faucets include scratch shield technology (great for tough family daily use) and 3-hole sink adapter plates, and all 3 are only available at The Home Depot.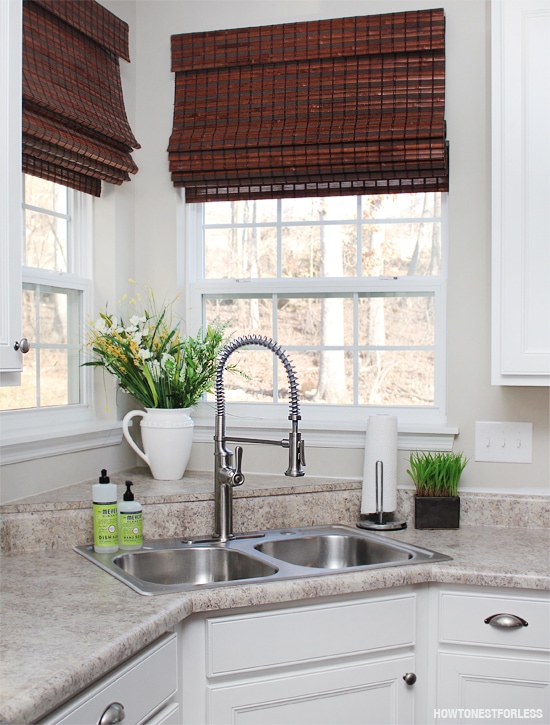 OK, so now that I have this new kitchen faucet I guess I need to get back to cooking more often. Stay tuned because I'll be sharing more recipes for upcoming Foodie Fridays!