Make sure you follow me on Instagram and Pinterest for a sneak peek into my recent projects!
In late January I started on a mesh wreath for Valentine's Day but I just wasn't feeling it. The pink just didn't do it for me. So the wreath just sat in our foyer coat closet for the past month or so until this past weekend when I thought I might as well spruce it up for Spring.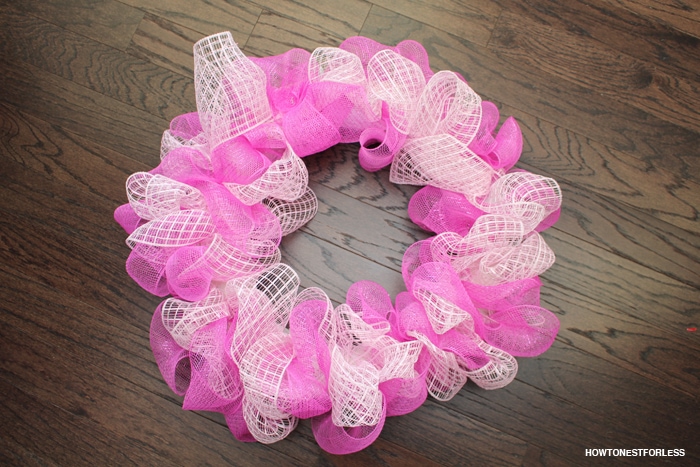 I headed out to a local craft store and picked up some blue and green mesh.
*if you need a full mesh wreath tutorial, click HERE.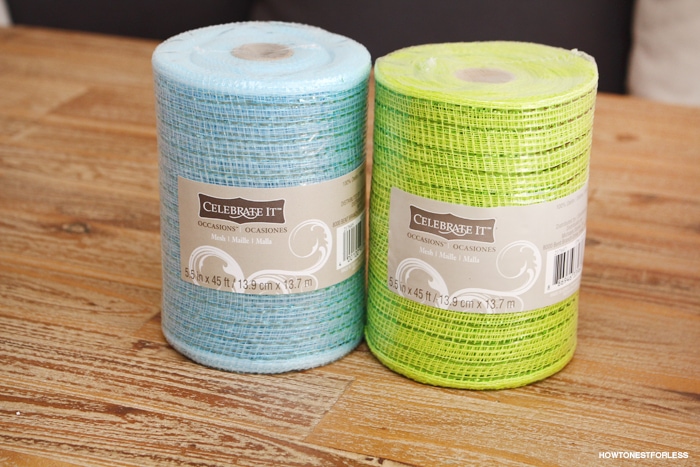 First I applied the green to the straw wreath form using greenery pins… yeah, looking a little better.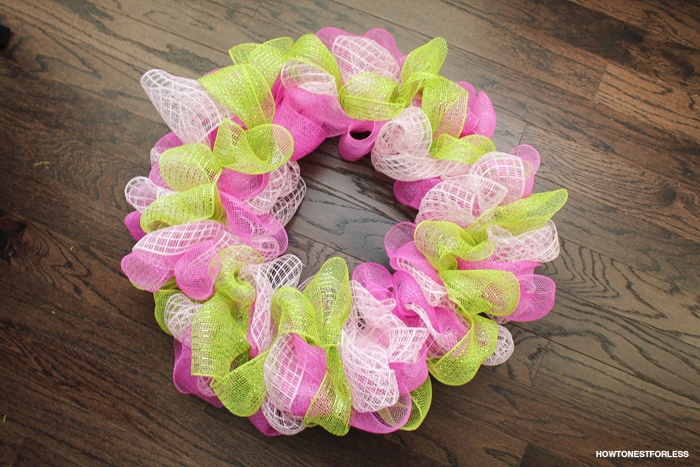 Then I added the blue. Totally starting to come together, right?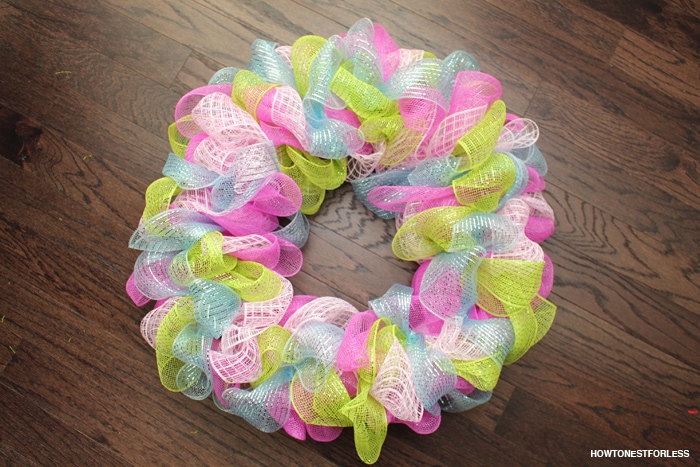 To add a little bit of Easter flair I picked up some egg picks from the Dollar Store. Four came in a pack for $1 each, quite the steal if you ask me.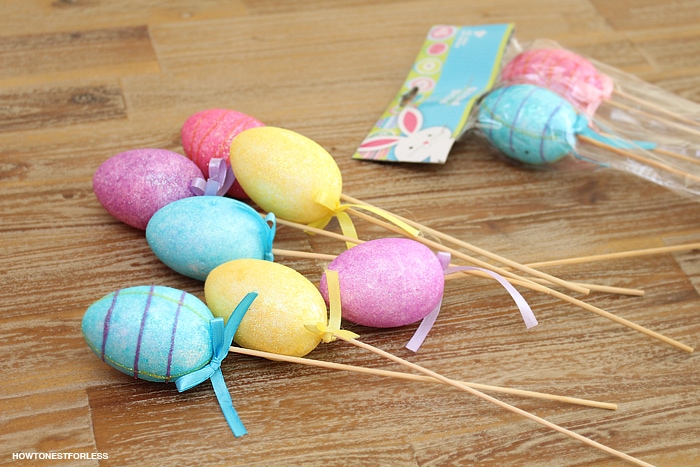 I just used a pair of scissors to trim down the picks a little bit and stuck them straight into the wreath form.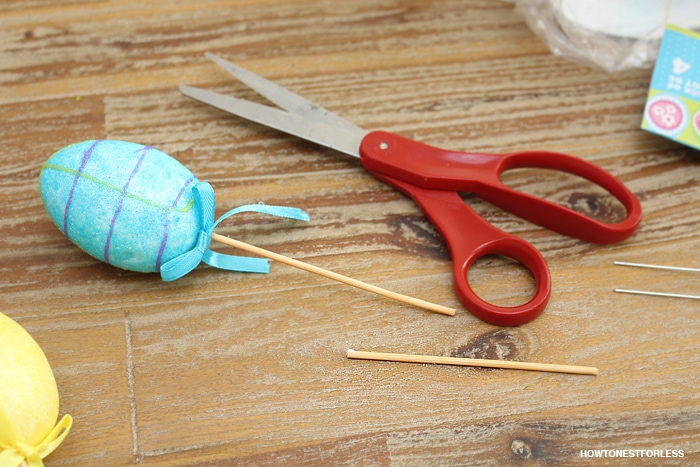 Just make sure you pull the mesh aside so it's easier to stick them in. I used 3 packs total and just spread them out evenly. Super easy.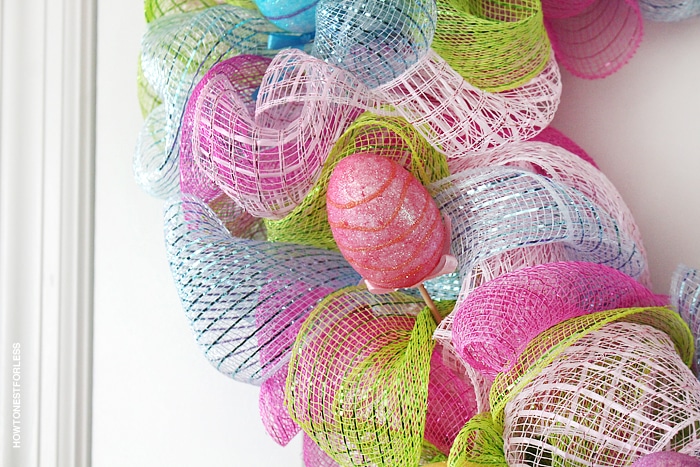 And in no time I had a new Easter wreath. Much better than before, right?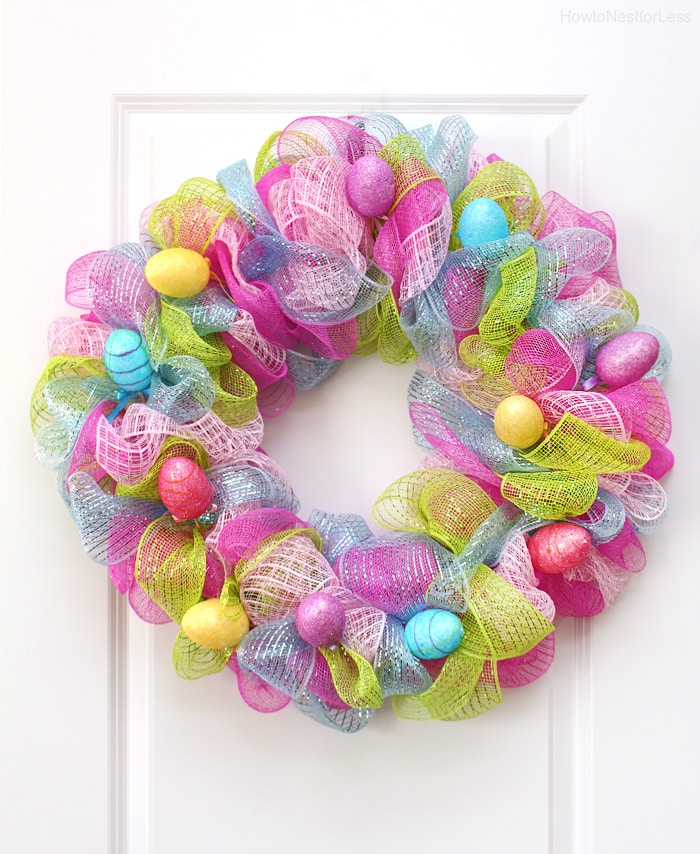 And I just love how the colors pop against my black front door.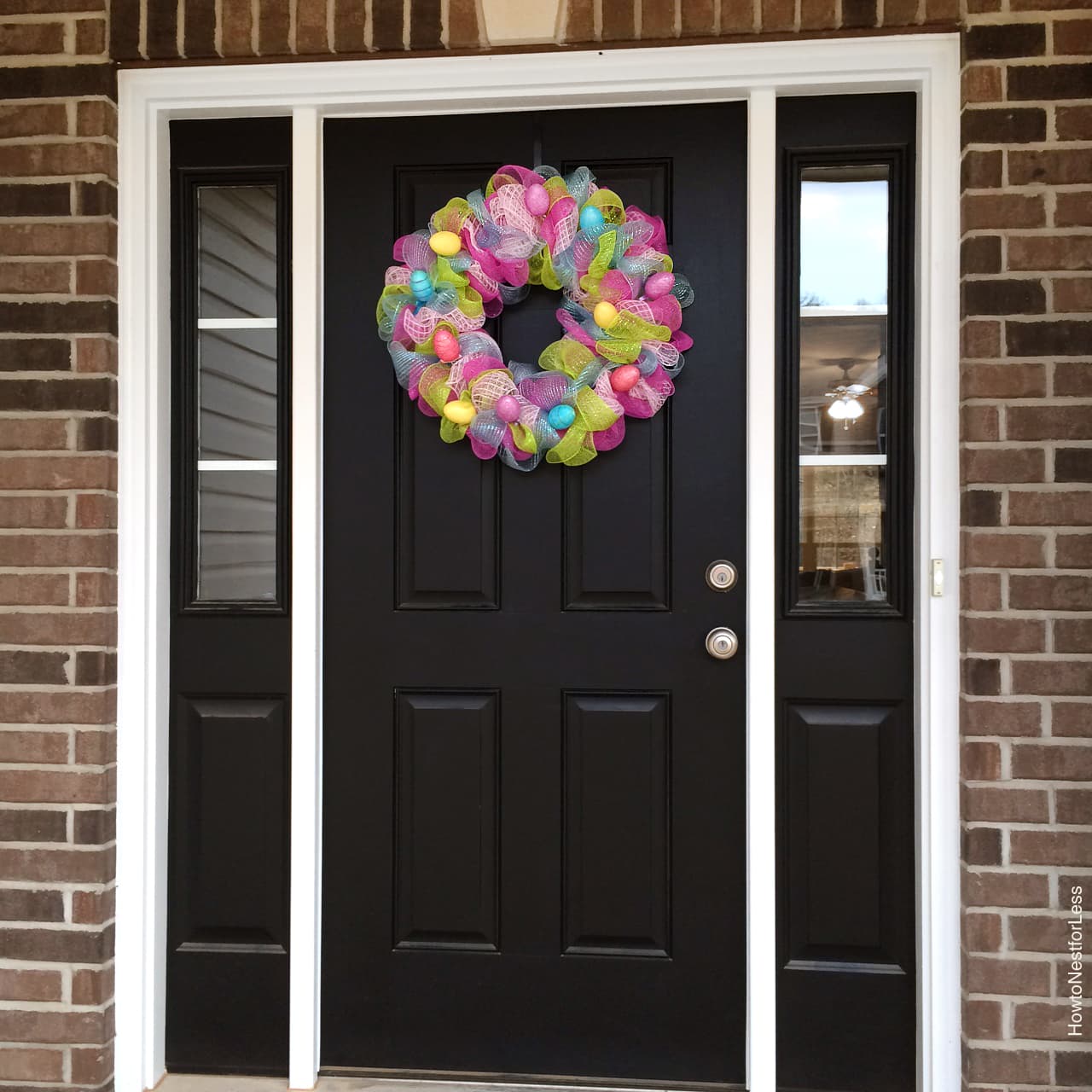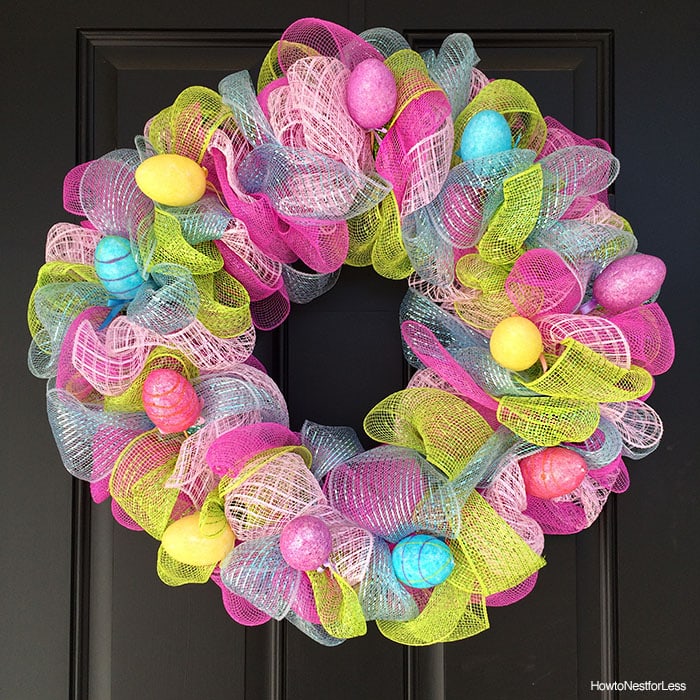 I think my house is officially ready for Spring between the wreath and my Easter house tour I showed you guys last week. For a bunch more Easter and Spring projects, click HERE!