Make sure you follow me on Instagram and Pinterest for a sneak peek into my recent projects!
This week I've been showing you guys some of my Easter decorations around my home. I didn't go all out this year, just lightly sprinkled some springtime cheer around our place.
But that doesn't mean I'm not in the market to buy some new things this year to spruce up my space! Every year I like to invest in a couple key pieces to add to my collection and I've scoured the web to find some adorable new items that I thought I'd share with you guys today!
(make sure you click the side arrow to see all 30)
So, which was was YOUR favorite?
I think I need those bunny ear napkin holders and
that little Easter truck cookie tin would look pretty cute in my kitchen!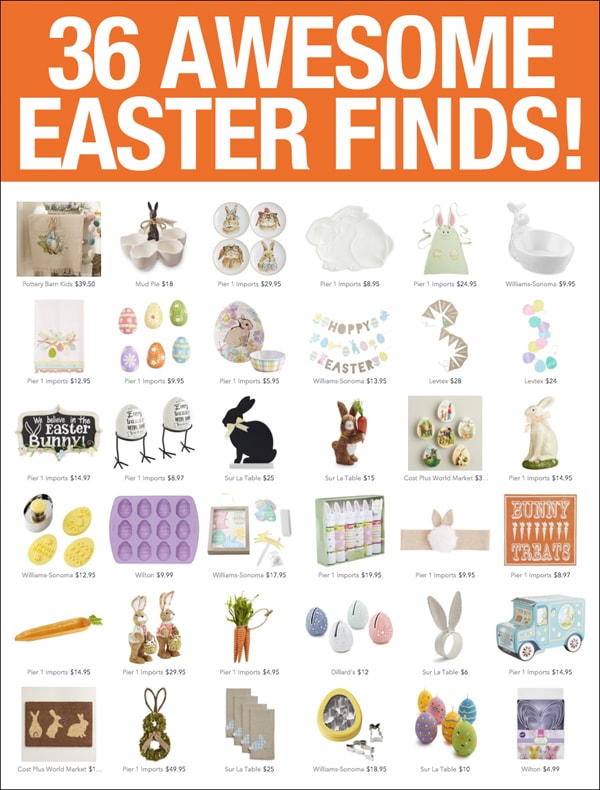 *this post may contain affiliate links.