Woof. Let me warn you that this is the teeny, tiny space that is impossible to photograph. The entire powder room is only 3 feet wide. Yes, THREE FEET. But since it's the only bathroom on our main floor, of course I had to spruce it up a bit.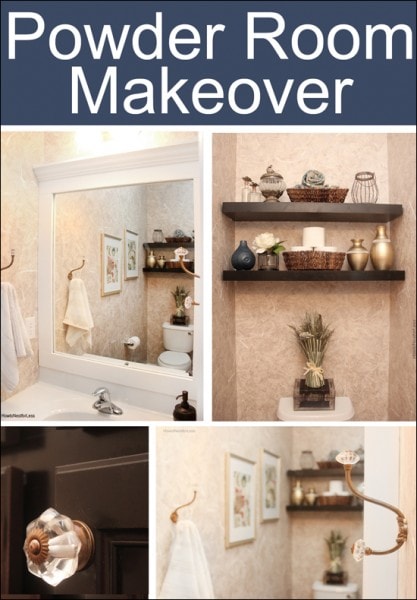 Last time you saw this bathroom was when I revealed the framed out builder grade mirror. Well let me just say it's amazing what a little bit of wallpaper and shelving can do.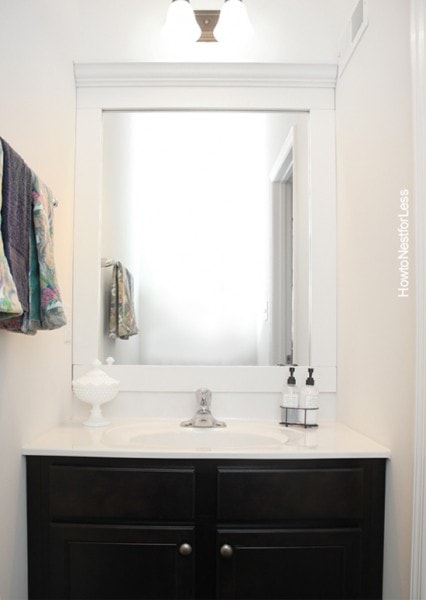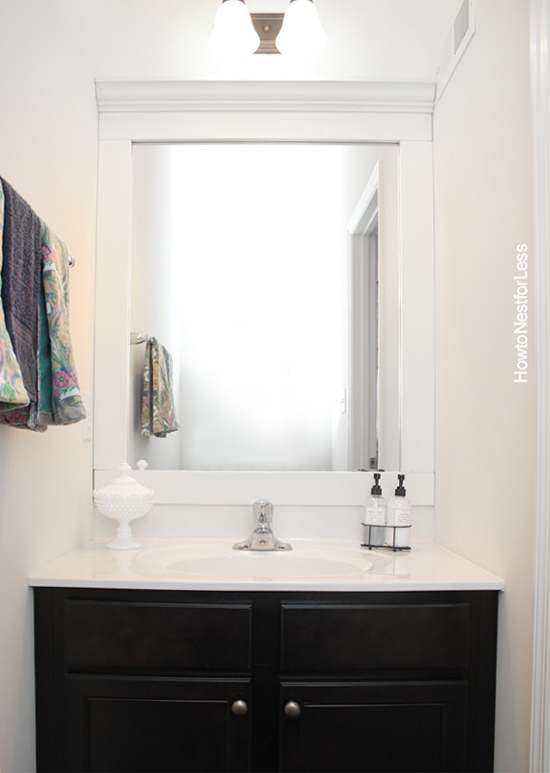 First thing we did was wallpaper the entire bathroom with Paper Illusions (not an affiliate link). It's basically wallpaper that you tear into pieces, soak, then throw up on the wall… kinda of piecing the torn papers together as you go. SUPER easy to install and I simply love the look. Plus if a little bit tears off the wall, gets scratched, or simply grungy, it's oh-so-easy to patch with a new piece that you just put right on top of the old one. My mom's guest bathroom has the same type of wallpaper. LOVE.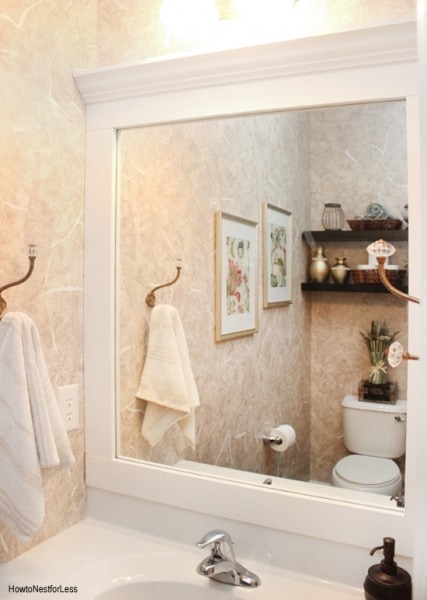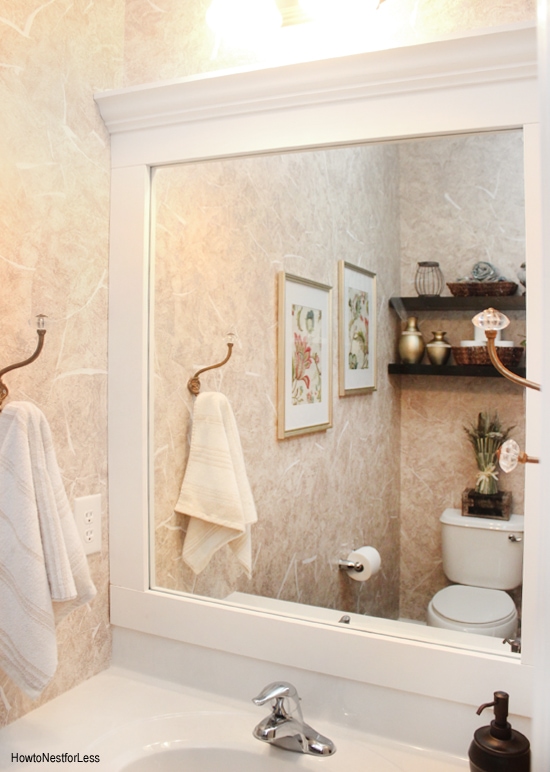 My favorite part of the new powder room is our floating shelves. With 9ft ceilings in this little room, I needed some vertical design element to take up some space on that wall.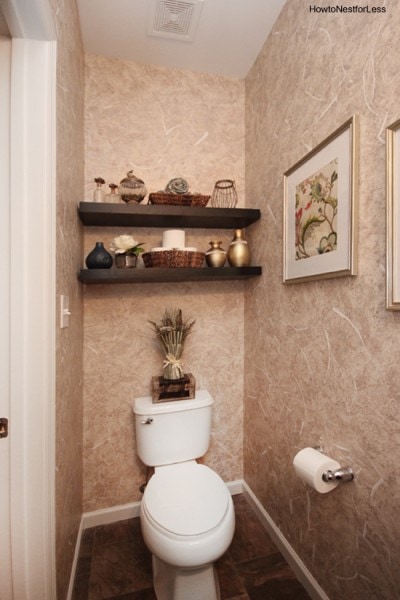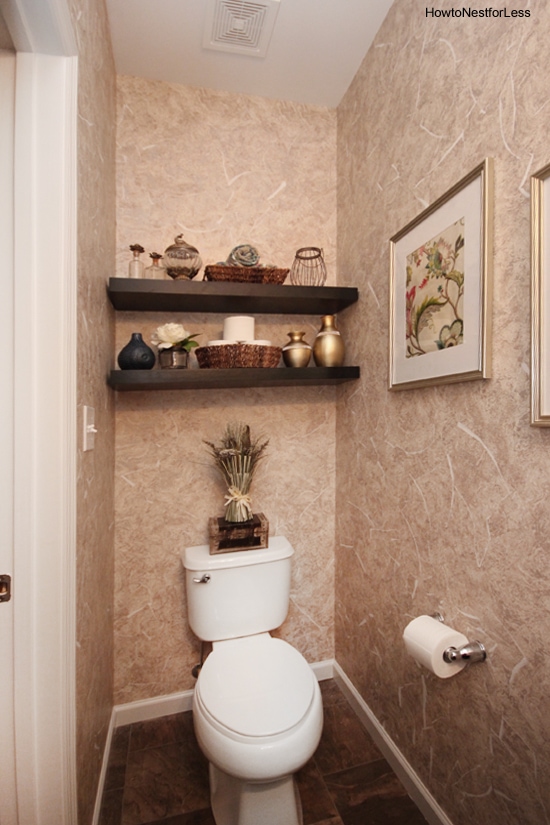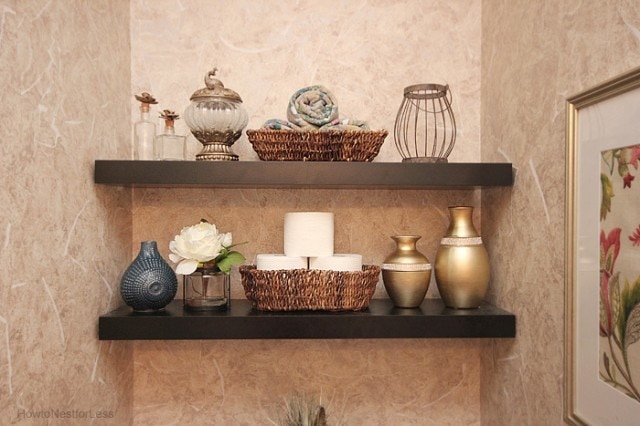 A mix of golds, navy blue and some wicker baskets I had on hand.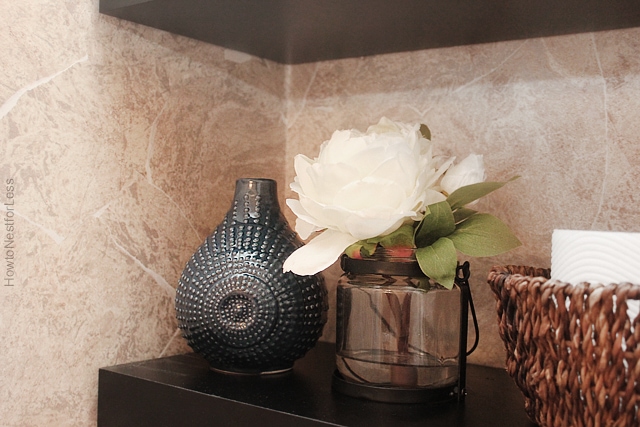 Plus extra hand towels and toilet paper out in the open so guest don't have to go digging through my vanity.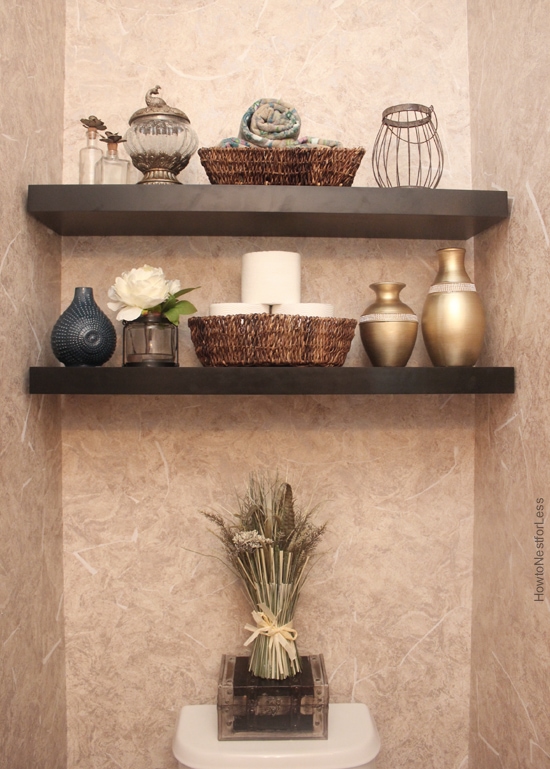 I even have a little box on top of the commode for extra toiletries.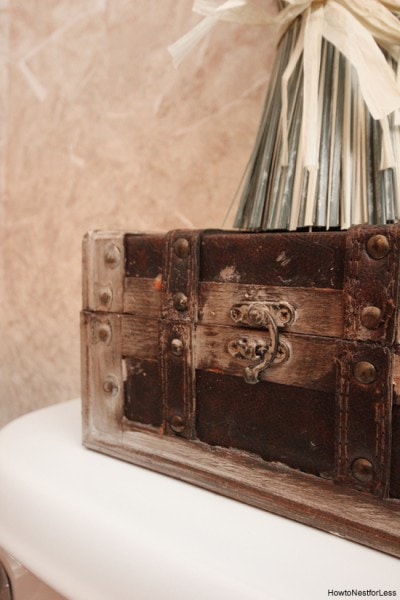 The frames on the wall I scored for $10 each (with the mattes) from Michaels and I just framed sold old fabric I had stored away in my craft room. Just something to add a little bit color to the space.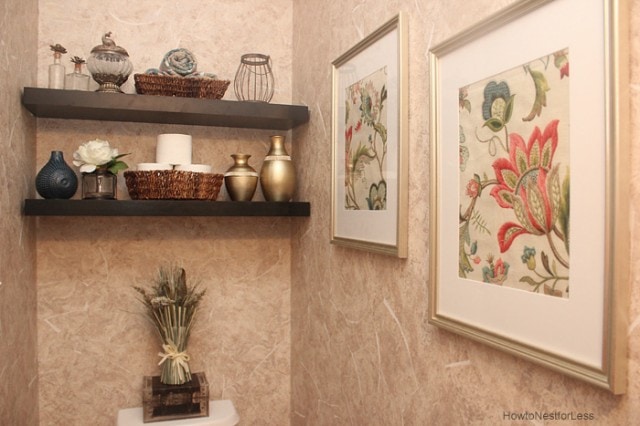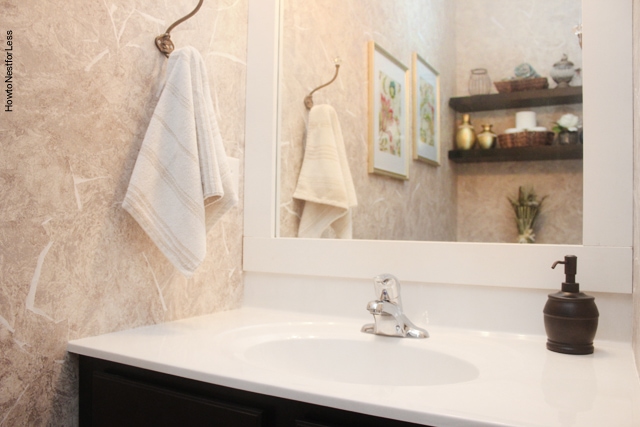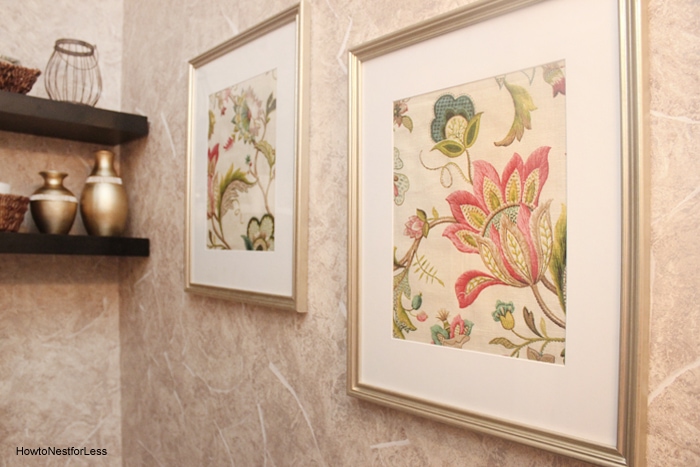 The floating shelves also match our dark wood vanity.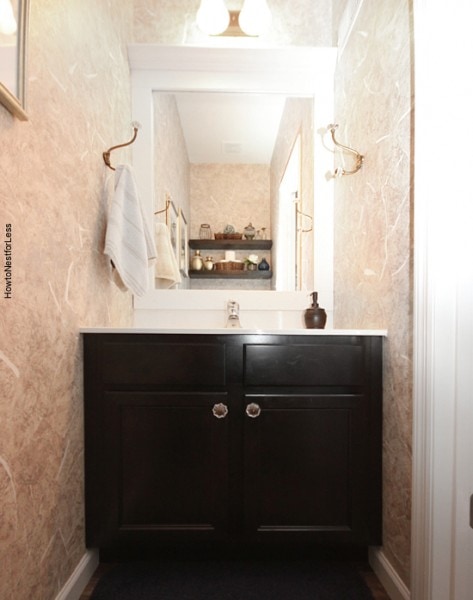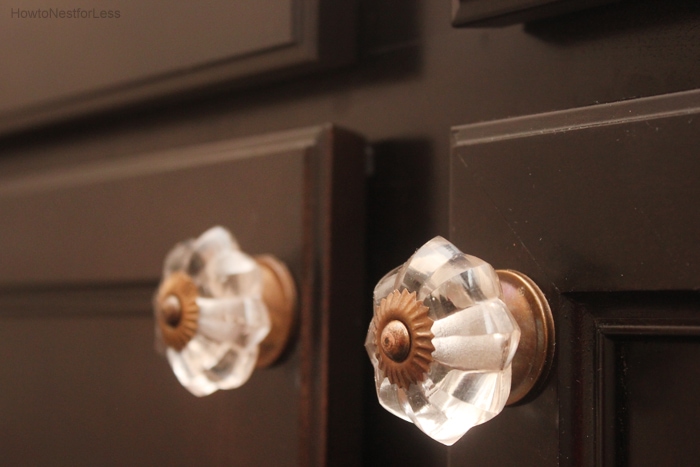 I added some new knobs to the vanity along with some matching towel hooks on either side of the mirror (we removed the old towel bar since it was pretty big and awkward for such a small bathroom). The new knobs and hooks are from World Market.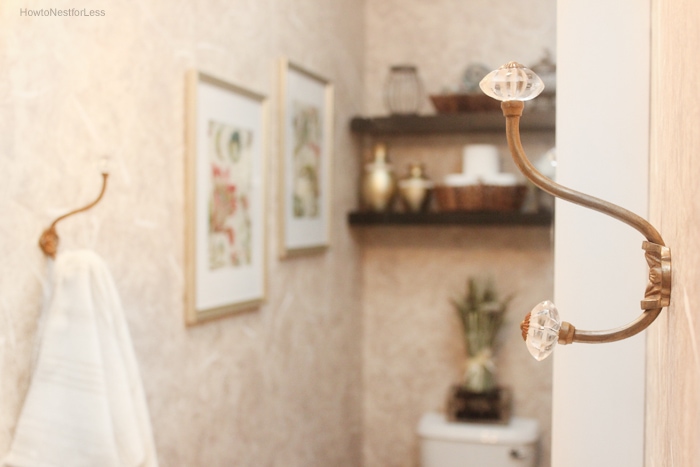 The wallpaper took me about 5 hours to complete with the help of my 6 year old (don't judge… or call child labor officials). Then the rest of the bathroom I slapped together in about an hour, including hanging both shelves.
Oh yeah, knocking out rooms in the new house like nobody's business.
Two rooms in two weeks? That must be a record… for me.