This delicious moist pumpkin pie cake has all the taste of a pie, but you won't have to make a crust!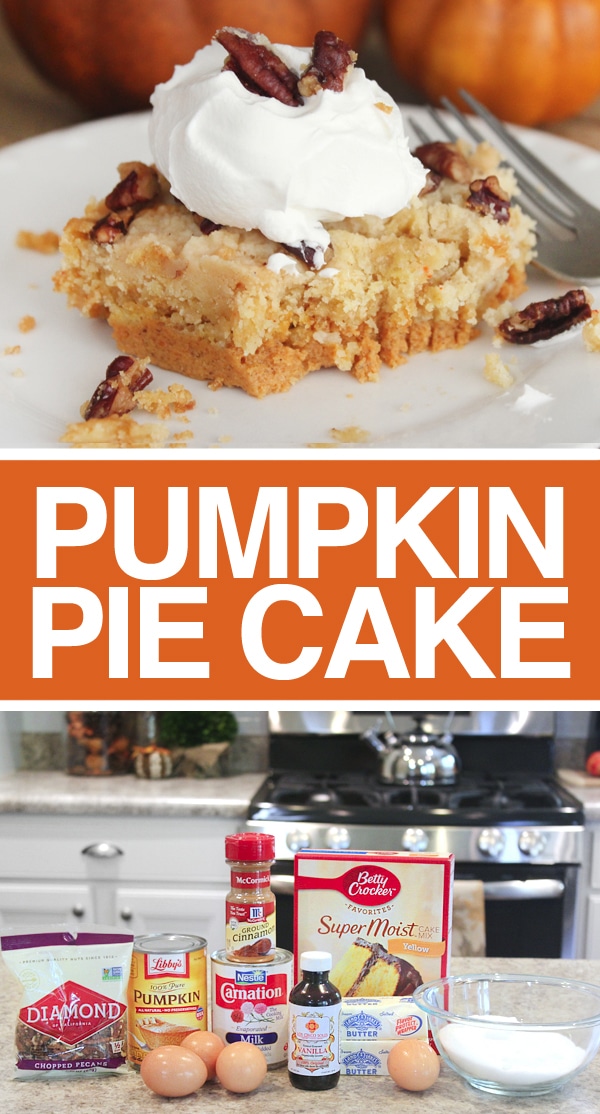 If you guys are big lovers of pumpkin pie, then this delicious Pumpkin Pie Cake recipe is for you. And if you aren't the biggest fan of making pie crusts, then this recipe is DEFINITELY for you!
So this is basically a pumpkin pie… it tastes exactly like pumpkin pie… just instead of the pie crust you dump yellow cake mix on top to form an amazingly sweet crumb topping. I promise you, it's quick, easy, and oh-so-delicious!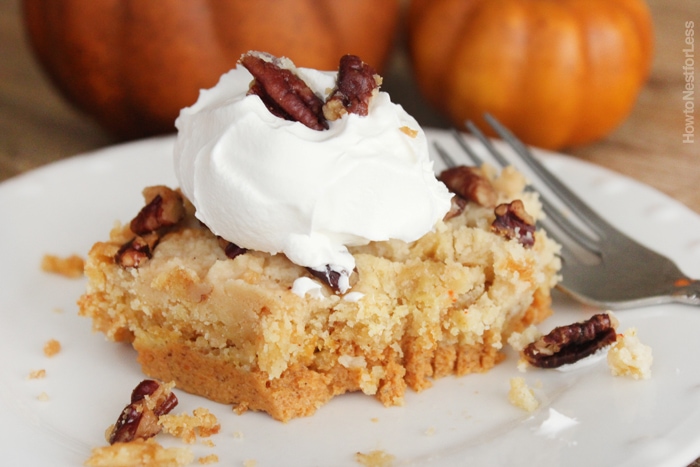 INGREDIENTS:
1 16oz. can pumpkin
1 12oz. can evaporated milk
 Sugar – 1 cup
4 eggs
2 tsp vanilla
Ground cinnamon – 1 tsp
Yellow cake mix – 1 package
1 cup butter, melted
1/2 cup chopped pecans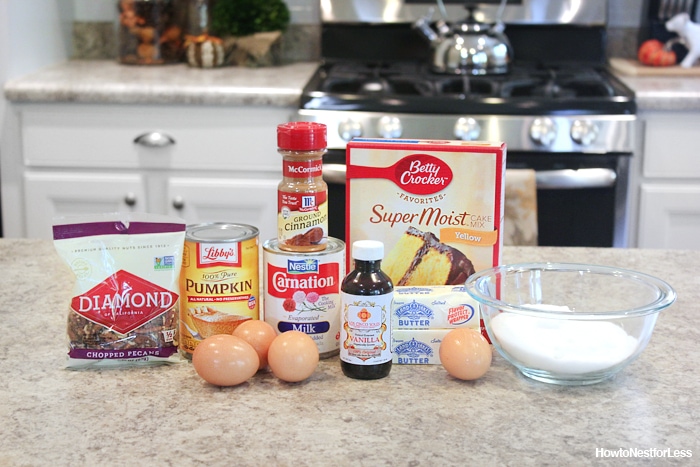 DIRECTIONS:
Mix pumpkin, evaporated milk, sugar, eggs, vanilla, and cinnamon in large mixing bowl. Pour into an ungreased 13×9 inch baking pan.
Sprinkle dry yellow cake mix over pumpkin mixture.
Drizzle melted butter over top. Add chopped pecans.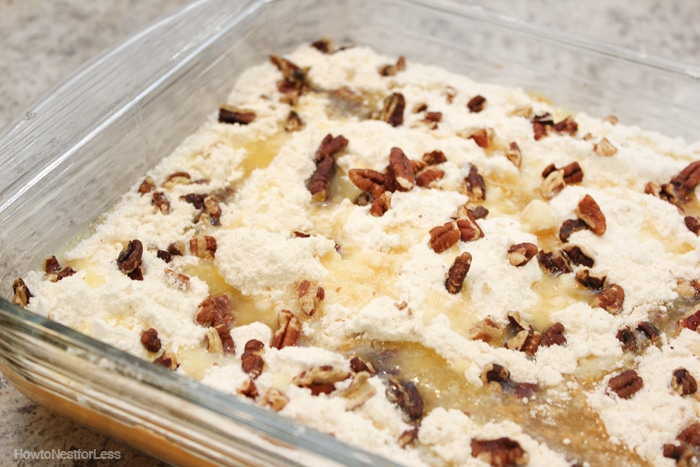 Bake at 350 degrees for 1 hour or until center is cooked.
Top with whipped cream if you desire!
And if you're anything like me, I'm sure you will 😉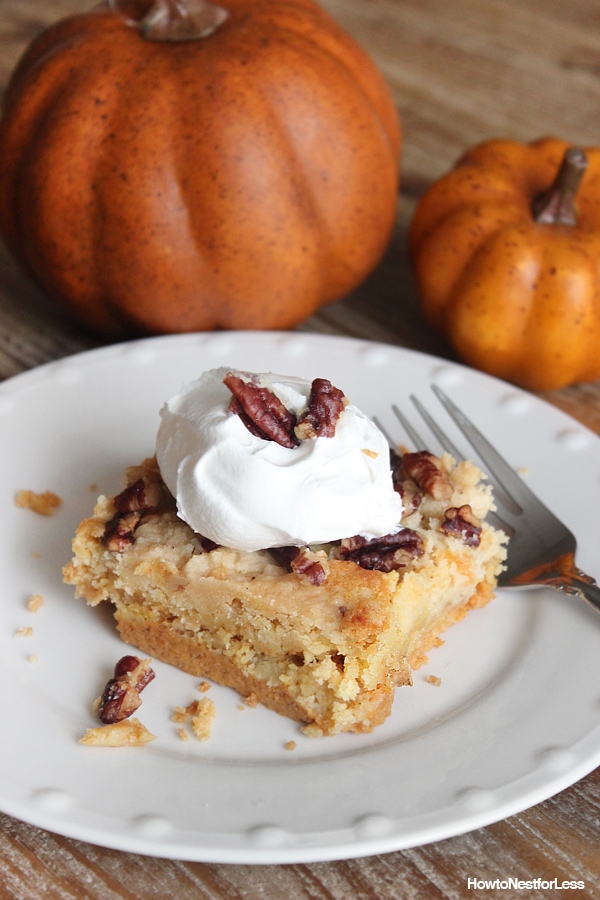 DOWNLOAD THE FREE RECIPE CARD BELOW: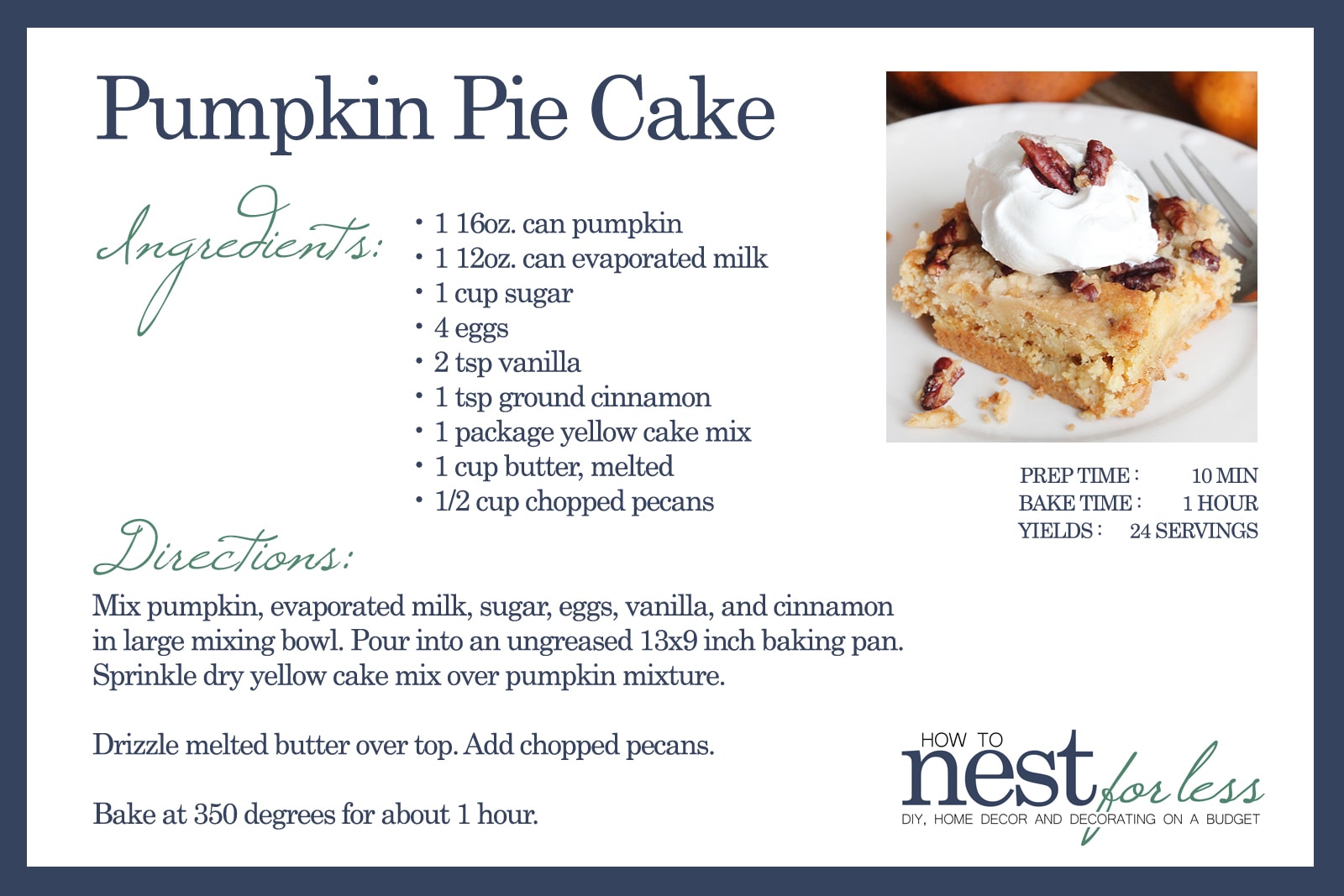 This only takes about 10 min of prep time. SUPER EASY!
Also yields a full sheet cake so you can serve up to 24 people with it.
HOPE YOU ENJOY!
For another delicious pumpkin recipe check out my Pumpkin Gooey Butter Cake